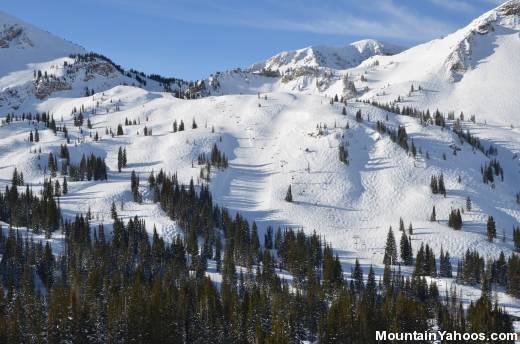 Alta terrain viewed from Sugarloaf lift
Panoramic Virtual Tour of an Alta mountain tree run.
(Best viewed in full screen mode)
Beginners and Intermediates:
This mountain has plenty of terrain for the beginners and intermediates. All of the beginner "green" slopes are available from the lifts at Albion Base village (Lifts: Albion, Sunnyside and Cecret). If one wants to remain on the beginner slopes, then one has to ski at these lifts only. There is also a beginner lift ticket available at a reduced price with restricted use at these three lifts only. If that wasn't affordable enough, you can actually ski for free after 3:00pm if you restrict yourself to the Sunnyside lift.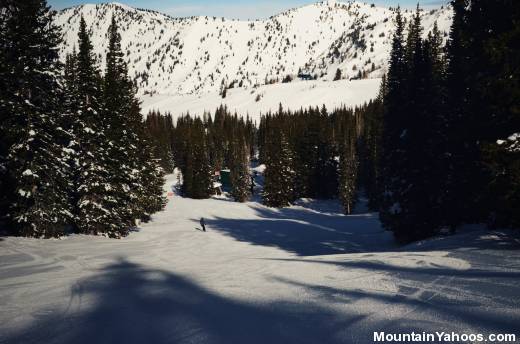 Green run "Rabbit" (off of Cecret lift)
The intermediate "blue" runs are available from all lifts so there is never any danger of being stranded at the top of a lift with no way down. The mountain also has a number of "blue-black" runs for those who want to advance in baby steps and not in a quantum leap to the black runs.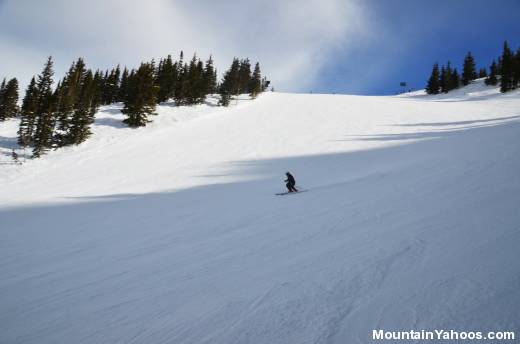 Mambo (off of Collins lift) The easy way down.
Advanced:
Alta has lots of advanced terrain to be explored with a seasonal snowfall sure to keep you in lots of powder. Warning: Alta does not differentiate between single and double black diamond ratings, it is all just "advanced" black diamond. Also don't expect safety bars on the lifts servicing these runs, or on any lifts at this resort for that matter. The chair lift saftey bars are conspicuously absent at this resort.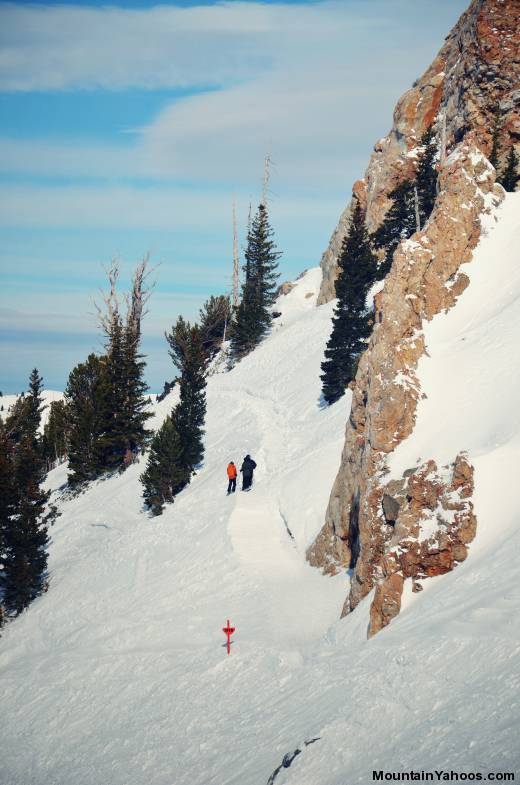 High Traverse (take a left off of the top of Collins lift). This will connect you with a lot of other black diamond ski runs and chutes.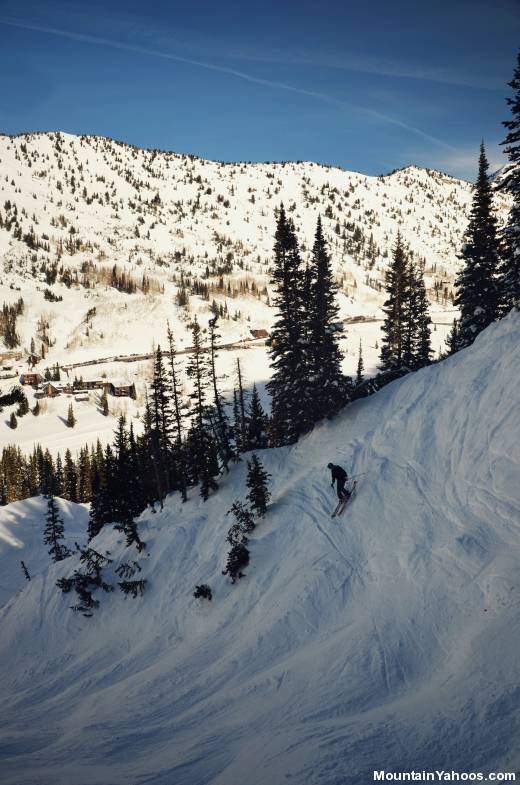 Ninas Curve (off of Wildcat/Collins lift)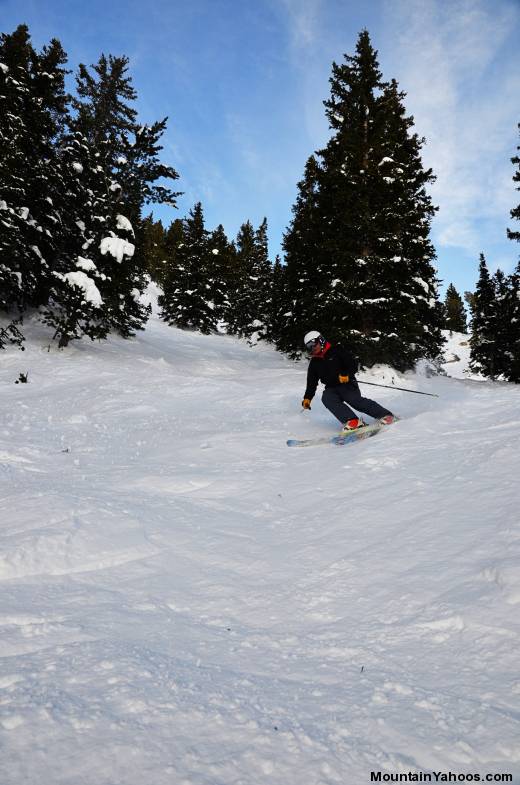 North Rustler (off of Collins lift to High Traverse to the end of the traverse)
Bowls: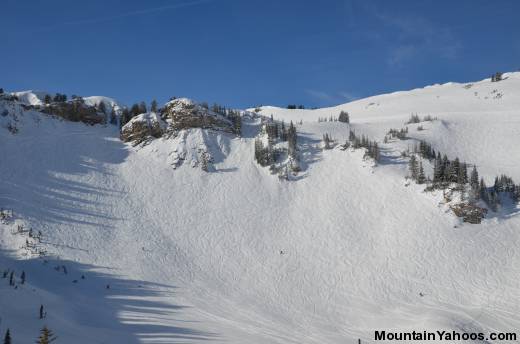 East Greely as viewed from Sugarloaf lift (take High Traverse off of Collins lift)
Moguls:
As a skier only mountain (no snowboarding allowed), moguls tend to be created without being un-rutted and malformed by snowboards. Try Sunspot by taking a left at the very top of Collins lift.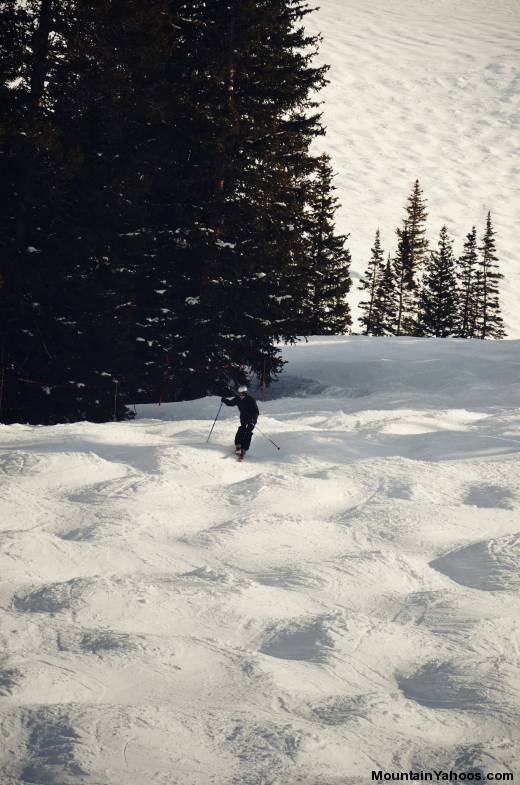 Sunspot (off of Collins lift)