Description: The avalanche tranceiver "beacon" is a short range radio transmitter and receiver which will allow one buried in an avalanche to be located. Each beacon functions as a transmitter while in the backcountry on the international standard for avalanche beacons, 457 kHz. In case of an avalanche which buries a member of your party, the beacons can be switched to "receive mode" to locate the missing individual. The beacons operate in two modes: send (transmit) and search (receive). Typically they will show signal strength to indicate distance and signal direction. The transceiver will also emit an audible beep when in receive mode. Modern transceivers often employ multiple antenna to provide a directional indicator.

The first step in an avalanche rescue is to use the beacon the pick up a signal. Rescuers then use the distance and direction indicator to locate the vicinity of the victim. When close to the burried victim, rescuers use the avalanche proble to locate the victim.

Manufacturers Links:

Also worthy of mention: Spot - Not a true avalanche beacon because it does not transmit/receive 457kHz but instead uses satellite messaging technology and GPS. Used by back country skiers and hikers to get located by recuers.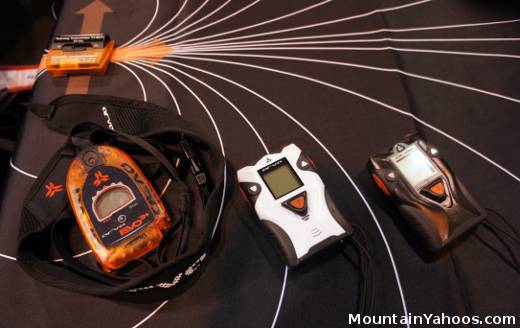 Arva Avalanche Tranceivers: EV03+, Axis and Link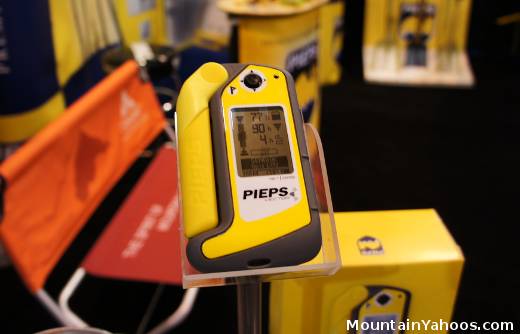 Pieps "Vector" Avalanche Tranceiver (with GPS, rechargeable batteries)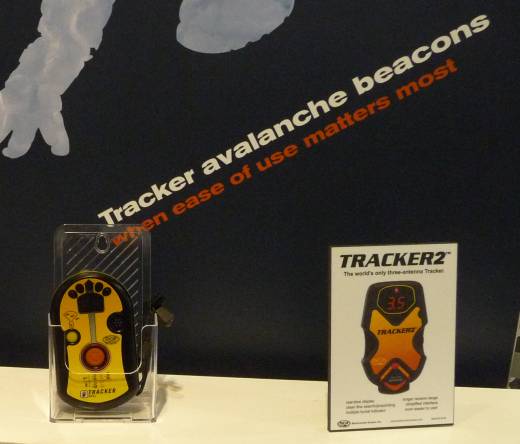 BCA Avalanche Tranceiver
Demonstration of testing BCA Avalanche beacons.
Reviews:
---
Beacon Checker: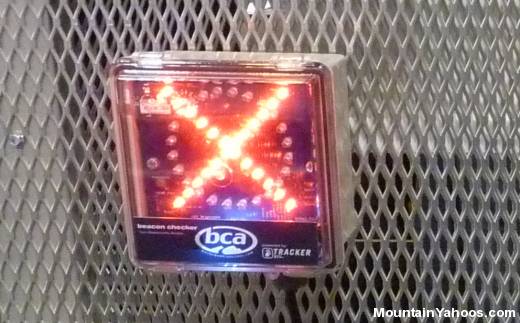 This BCA Beacon checker helps promote safety by placing this checker at the backcountry access point where tranceivers are used. This checker detects whether the beacon is transmitting. Green = OK. Features sensitivity control, audible buzzer and outputs for loudspeakers, gate latches, etc.
---
Avalanche Beacon Training: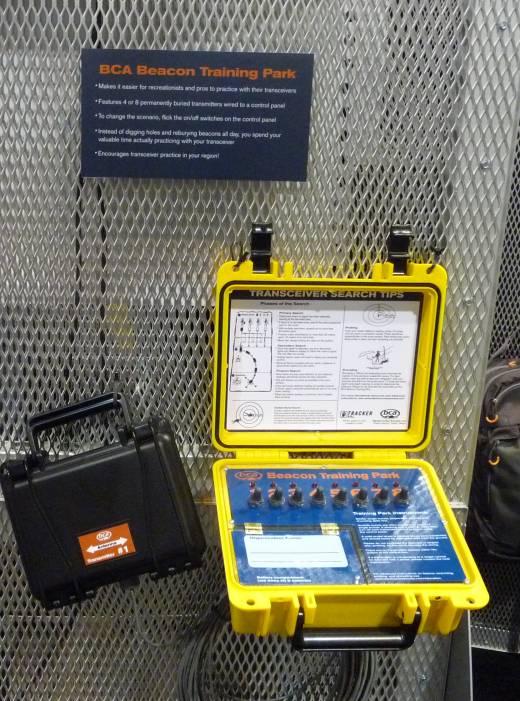 Beacon training for practice using avalanche beacons tranceivers. This BCA "Training Park" features 4 or 8 permanently buried transmitters wired to the control panel. Eases training by easily switching buried beacons to change training scenarios.