Here we showcase some of the best bras, beads and shoe Mardi Gras trees at some of America's finest ski resorts. Please contact us to share a picture of your decorated "Mardi Gras trees".
Bras, Beads and Shoes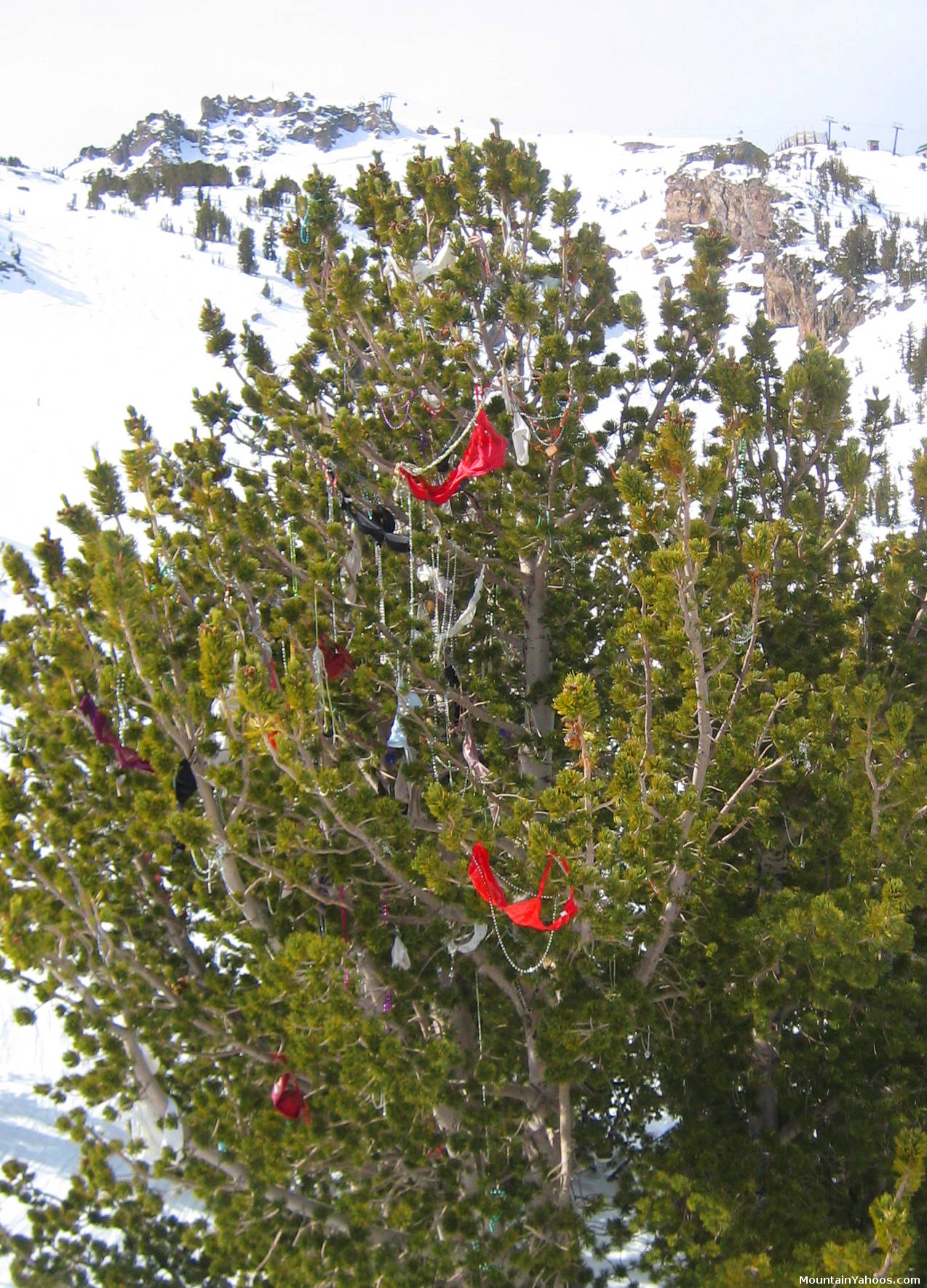 Mammoth Mountain CA: Off of lift 5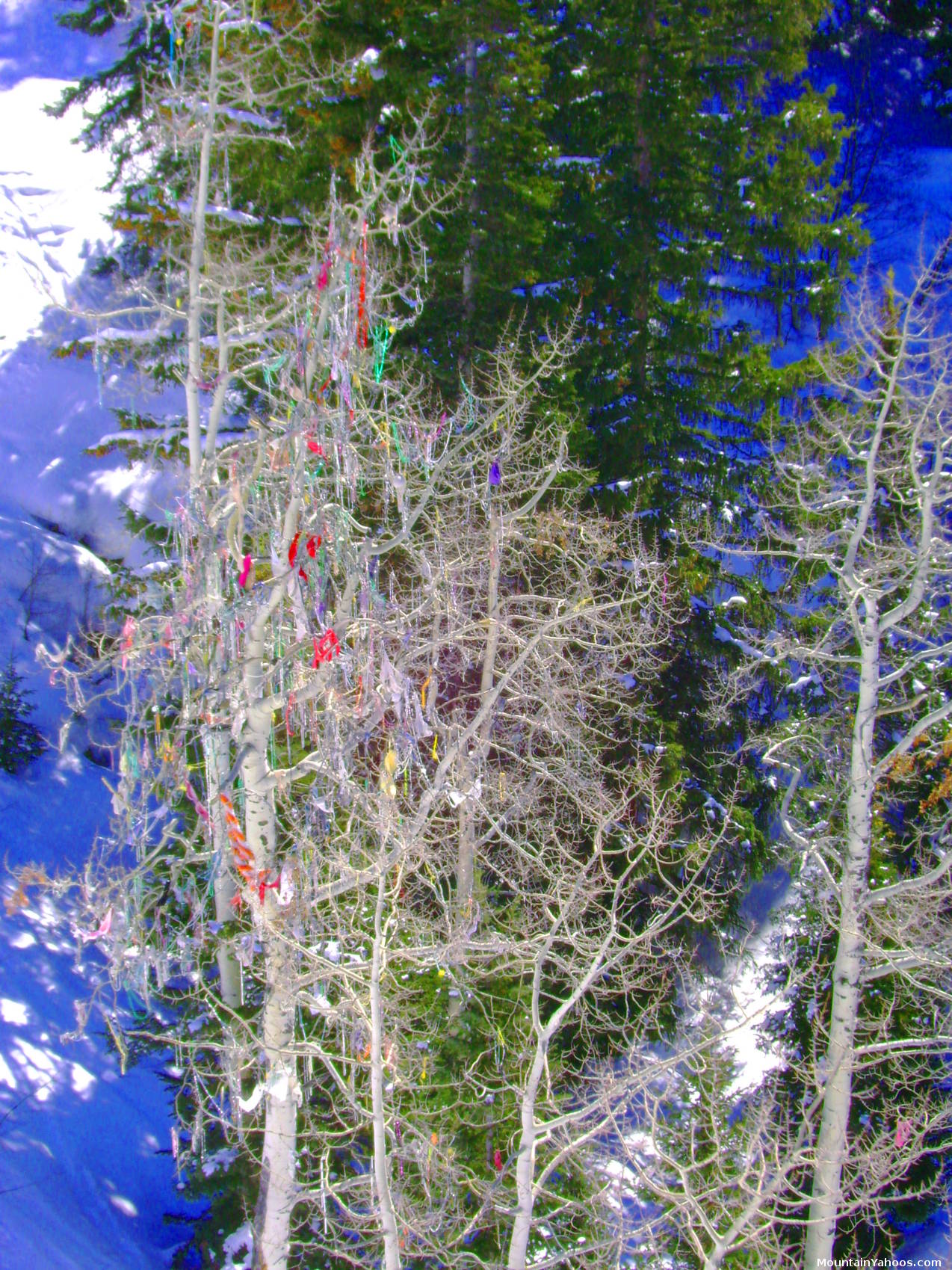 Steamboat Springs CO: As seen from "Pony Express"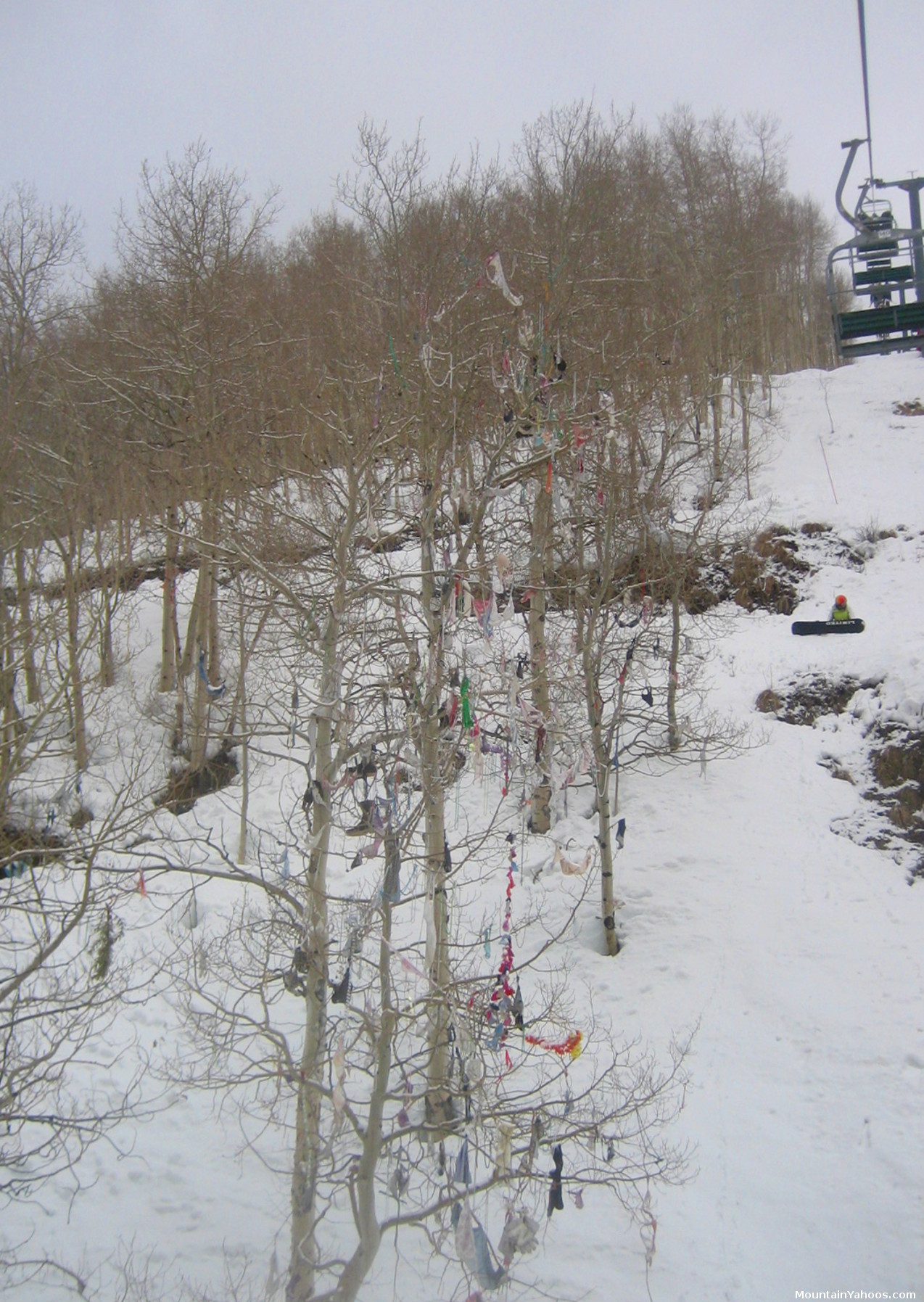 Vail CO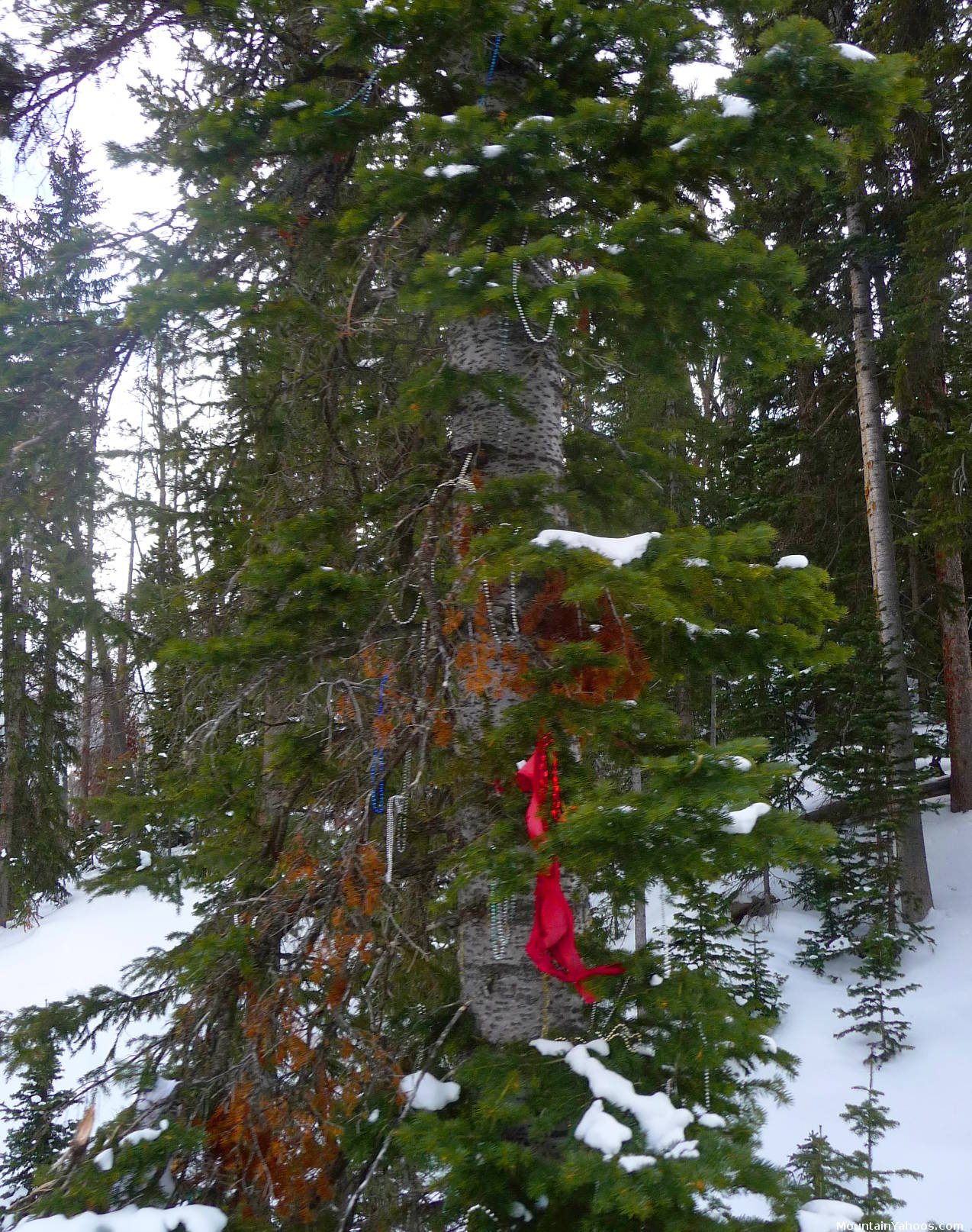 Winter Park CO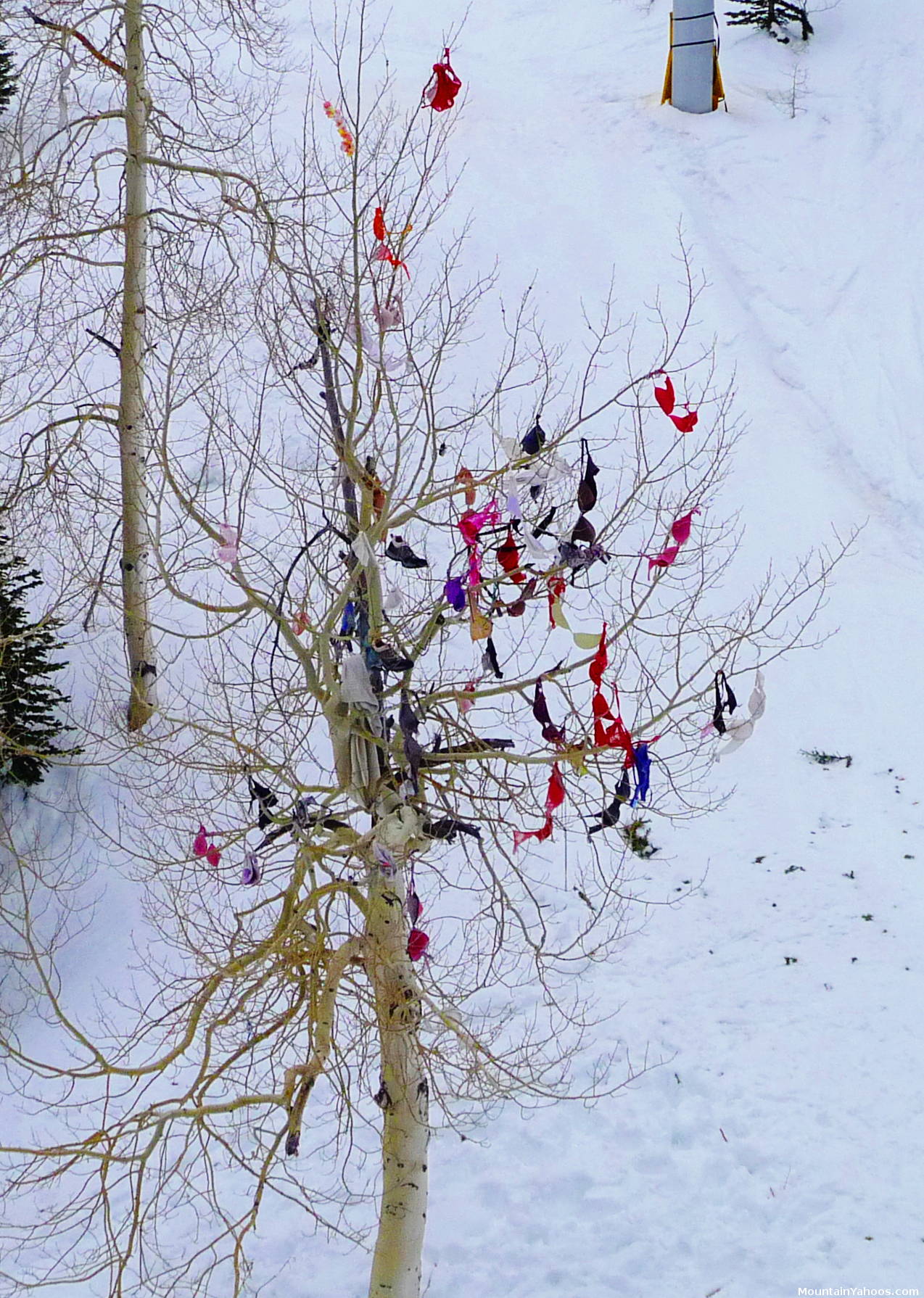 Snowbird Utah: Under Gadzoom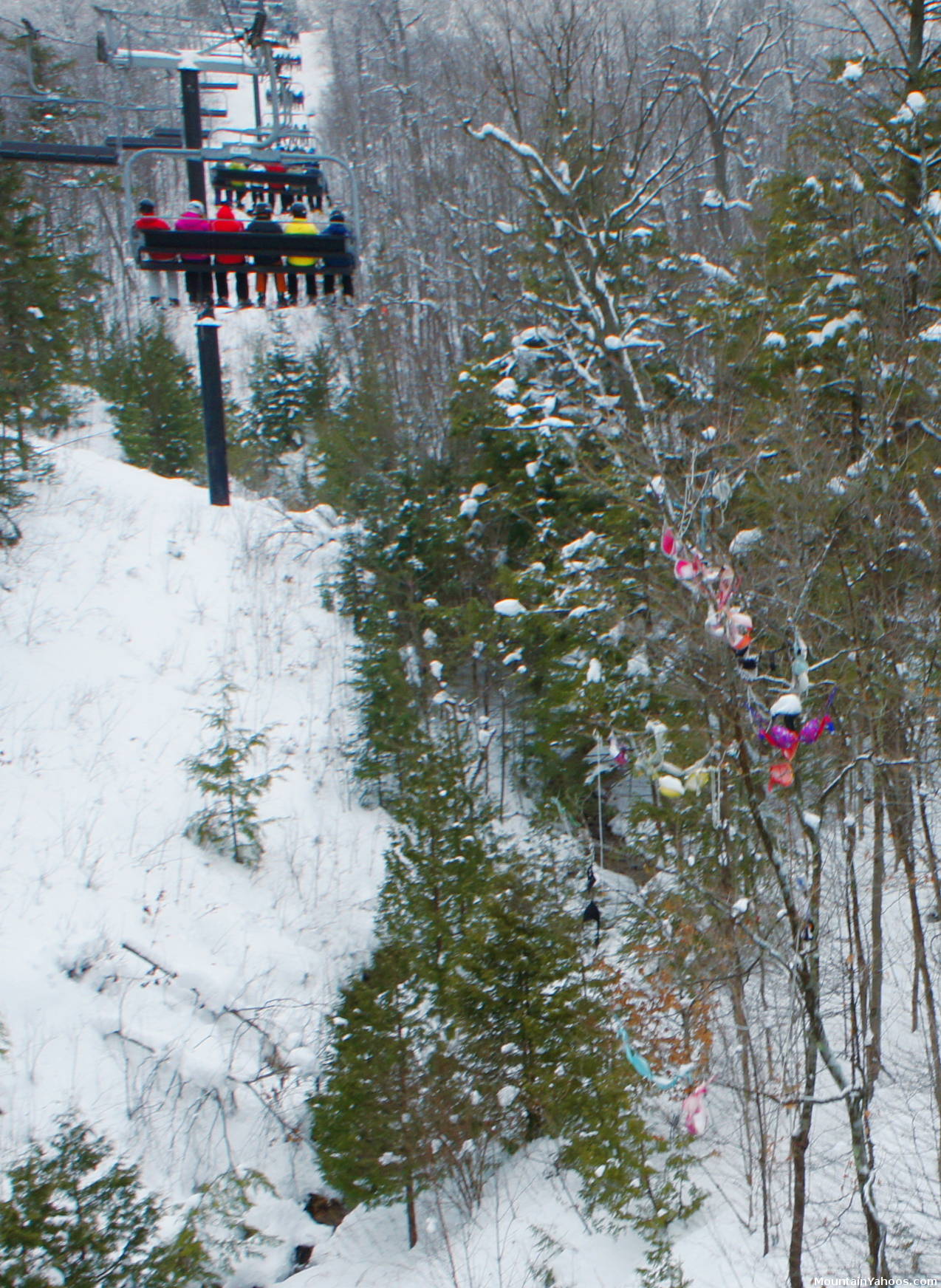 Blue Mountain Ontario Canada: Under Southern Comfort lift
Links: