My advice to those who want to "ski" Corbet's and have never "skied" the couloir before, is to watch at least one person descend before attempting it. The entrance is the most challenging part. Most advanced skiers are fine after they navigate the entrance. The entrance changes week to week and from year to year. Viewing the photos on this site or watching a video only tells you about the conditions at the time the photos or video were taken. Conditions are almost guaranteed to have changed. Admittedly, the year these photos were taken was one of the easiest approaches in its history. This article would not exist if it had been otherwise.
A second note of advice is to have a friend observe you just in case something goes horribly wrong. You may need an advocate to call in for medical help. Also note that deep powder allows people to be brave as it brakes your speed and makes falls softer.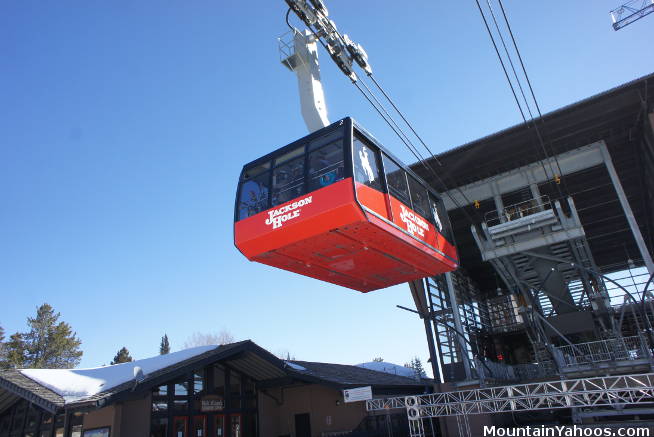 The journey begins with a tram ride to the top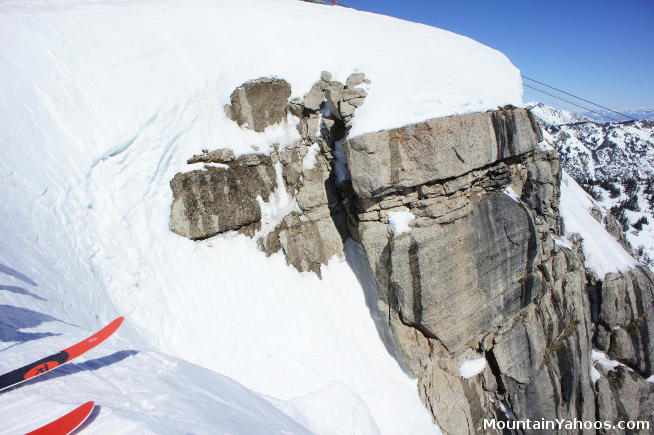 Entrance to Corbet's Couloir: When you get there, study the entrance and plan your approach. It changes dramatically from year to year or even month to month, depending on the snowfall.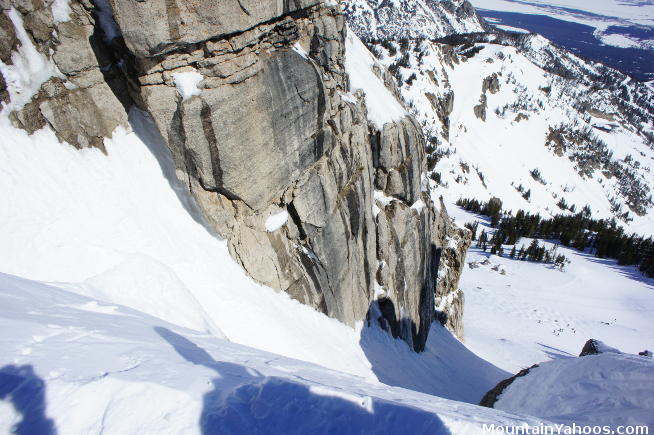 Inside the Couloir, the run is ski-able by most advanced skiers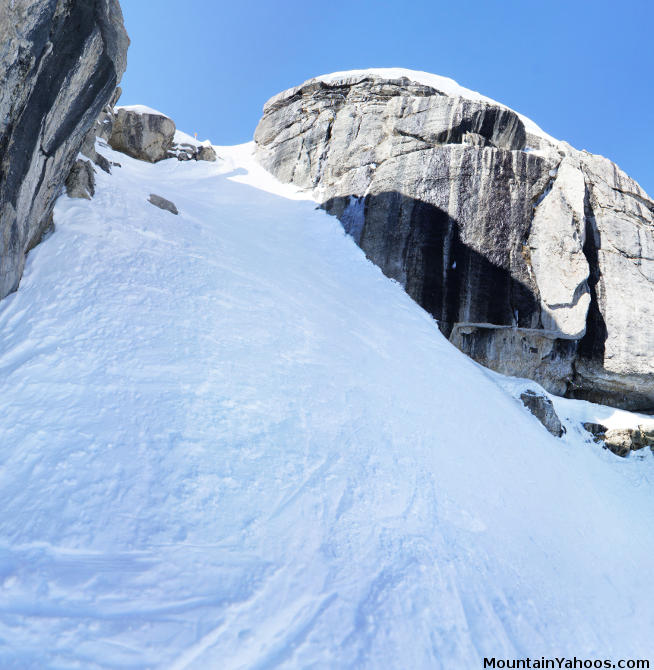 Looking up from inside the couloir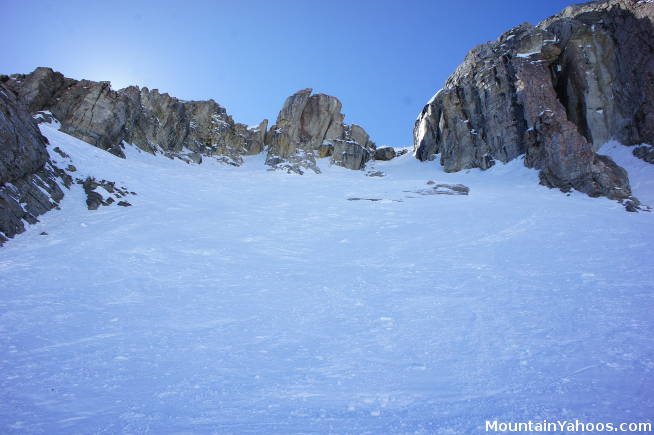 Looking up from the bottom of the couloir
Tips for stalling:
Get food (waffles) at the top of the tram. Then get more food. Beware that it may complicate surgery if you later have internal injuries.
"I want to watch a few more attempt this before I settle on which line to take."
"I don't like the lighting. Perhaps tomorrow."
"My mom would miss me. I had better not."
"I find the crowd of onlookers intimidating" (clearly not the couloir itself)
"It looked so much easier when viewed online."
"My testicles just shrunk. I don't feel so brave right now."
King and Queen of Corbet's competition:
Jackson Hole Mountain Resort hosts a King and Queen of Corbet's freeride competition to find the best male and female big mountain skiers and snowboarders. The event is held on the best days in a five day period and there is a large monetary reward for the winners and for those who place 2nd and 3rd. Judging is based on the degree of difficulty, innovation and control.