Beginners and Intermediates:
The mountain has plenty of beginner terrain available from the Tumbelina and Garfield lifts. Monarch trails are well marked and it is unlikely one would ever get lost or misdirected.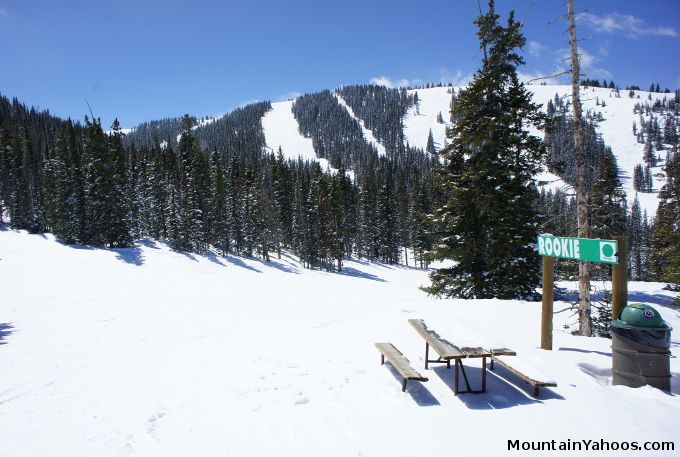 Beginner green run: "Rookie"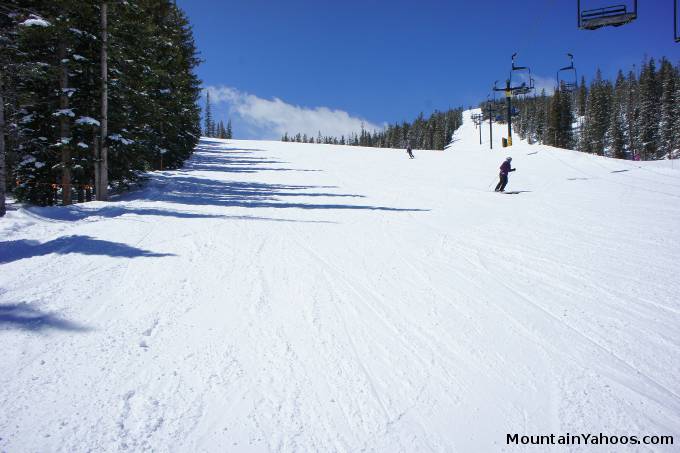 Green run: "Sleepy Hollow" (lower part near base)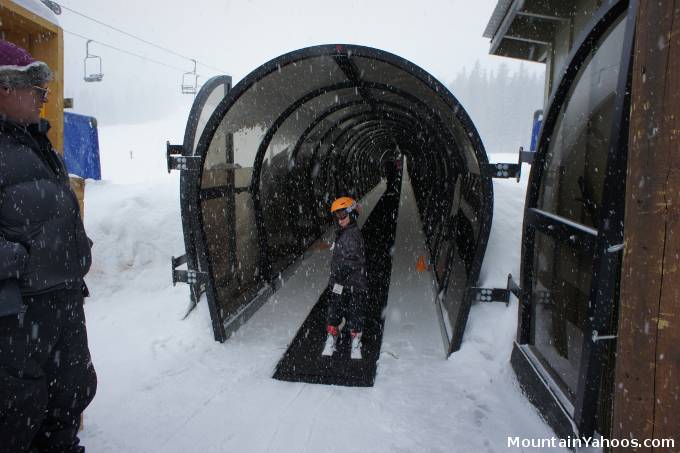 Caterpillar conveyor belt beginner lift (enclosed in a tube) for those skiing or boarding for the first time.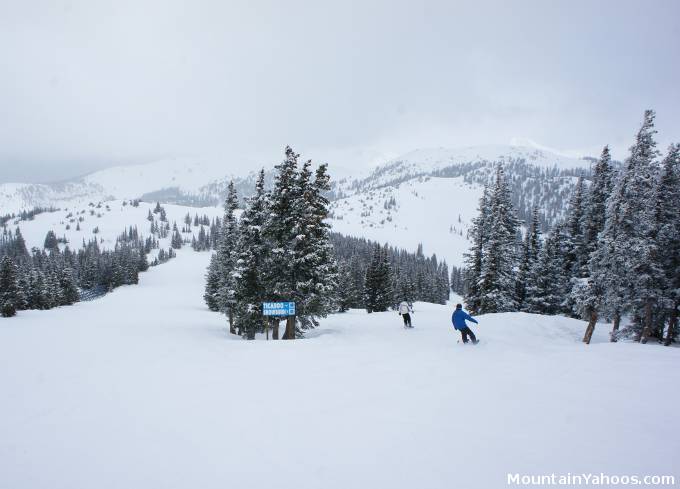 The blue run "Great Divide" truly runs along the continental divide and splits into the two blue runs "Ticaboo" and "Snowburn".
Advanced Terrain:
The advanced runs on the mountain are accessible from "Garfield", "Panorama" and "Breezway" chair lifts. Many of the open single black diamond runs are easy and more like advanced blues except for the tree runs - theses are all rated appropriately.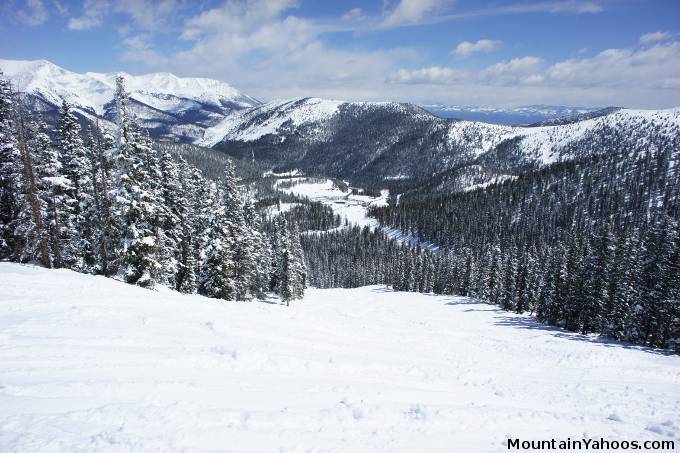 Mirage black diamond run off of Panorama lift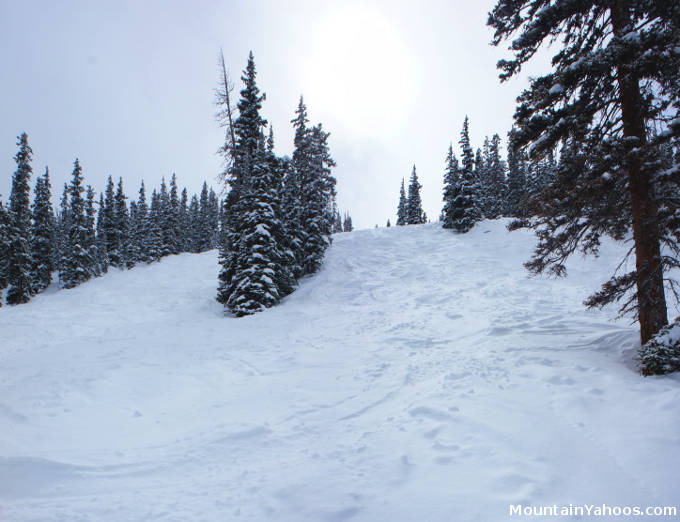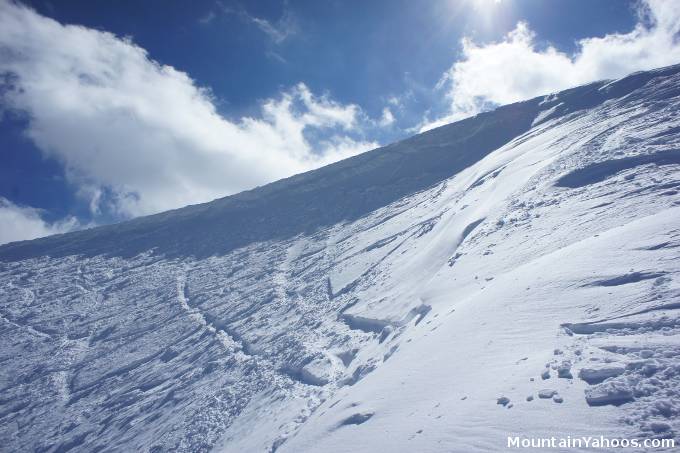 Mirkwood Bowl: hike-able terrain.
See our review of the Mirkwood Bowl hike and ski run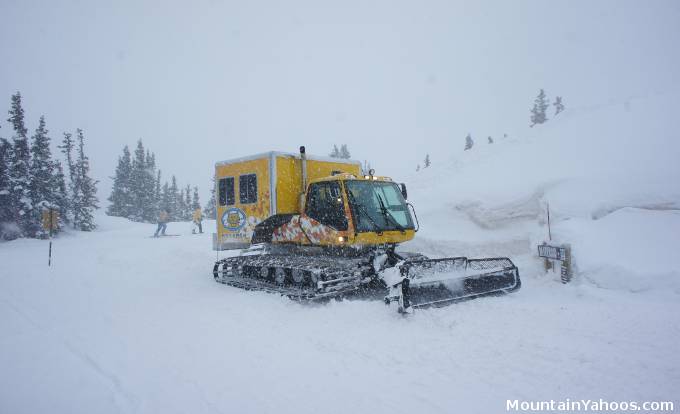 For an extra fee, the Monarch snowcat can take you to "off-piste" back country terrain unreachable by a lift or a reasonable hike.
Tree Runs:
Monarch has an abundance of advanced tree runs and is in fact a noted highlight for advanced skiers. The trees preserve powder long after a dump and freshies are always available to those willing to take a new line.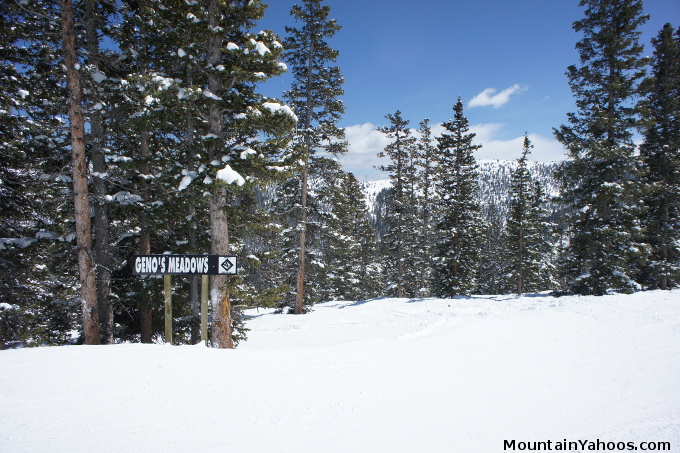 Geno's Meadow: The start is a gentle invitation for the terrain below.
Other awesome tree runs include "Shag Nasty", "B's Bash" off of "Breezeway" lift and "Sheer-Rocko" off of the top of the Panorama lift. These are all narrow black diamond tree runs. "Geno's Meadow" is significantly more spacious and a good warm-up for the other more difficult runs.