Sundance Ski Resort Description:
Sundance Ski Resort in Utah provides an ambiance of a rustic but elegant resort of the past without the glitz and hyper energy of some of the modern mega-resorts. The low speed lifts, the eco-friendly mantra and natural materials used in the buildings blend with nature and the mountains surrounding the resort.
Robert Redford is the principal owner of Sundance Resort who has driven its' community theme of arts, recreation and conservation while maintaining an un-Hollywood atmosphere.
Lodging is available at Sundance, Provo, Orem or one can stay in Salt Lake City if a location central to the area's ski resorts is desired.
The resort is popular with Provo and Orem locals as well as college students from BYU. It's reasonably priced lift tickets are popular with families too.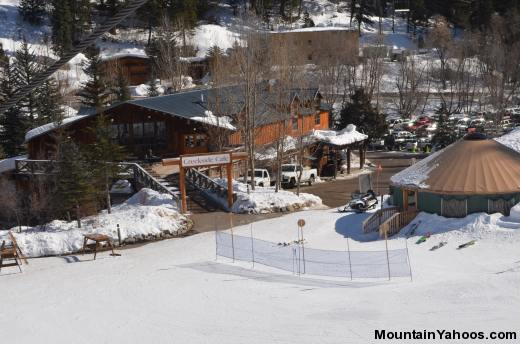 The Creekside lodge and Yurt at the base of Sundance
A video tour of the Sundance Utah ski resort
Sundance Resort Terrain:
A panoramic view from the resort base (best viewed in full screen mode)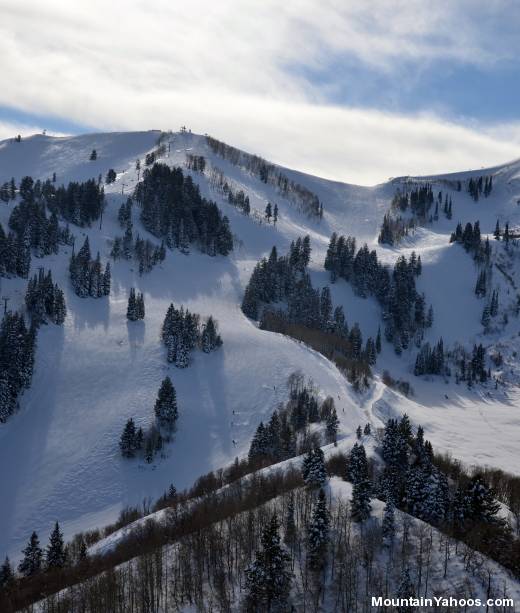 Beginners and Intermediates:
While not as large as some of the other Utah resorts, this mountain has plenty of terrain for the beginners, intermediates and experts. The beginners will want to stay on the front side of the mountain (Ray's Lift) while the Bearclaw side (top of Arrowhead lift and turn right) of the back mountain features some great intermediate terrain.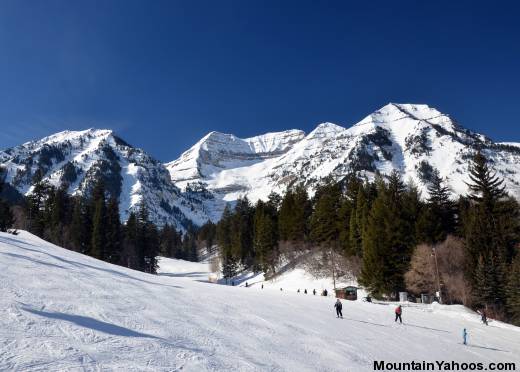 Run: Lower Stampede (green)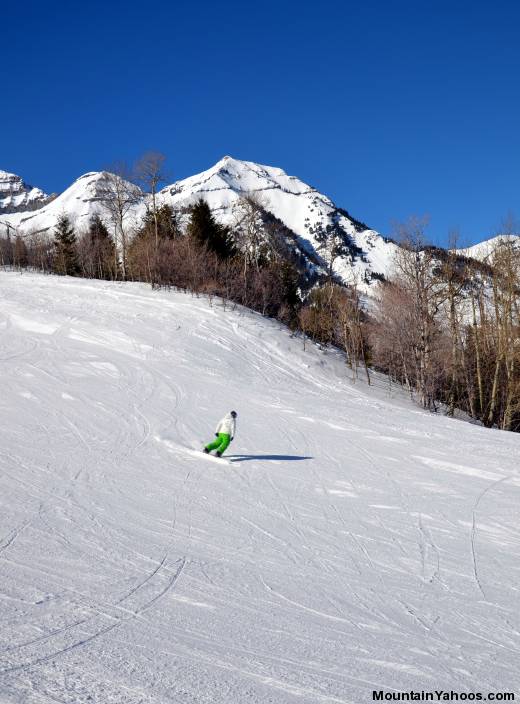 Run: Maverick (blue)
Advanced:
The steepest terrain can be found on Far East which also hosts some easily skiable trees. Far East has the following runs:
Bishop's Bowl
Shauna's
Shauna's Secret
Uh Oh
Oh Well
Jamie's
Butterflies
Yeah Right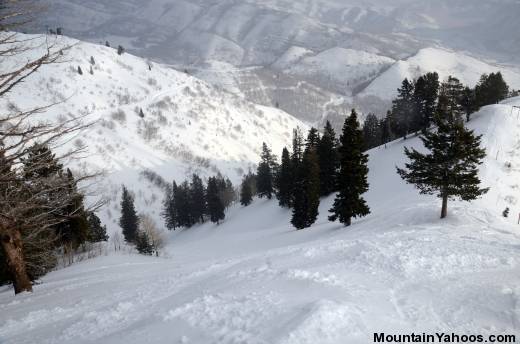 Far East - Shaunas Secret (black) off of Arrowhead lift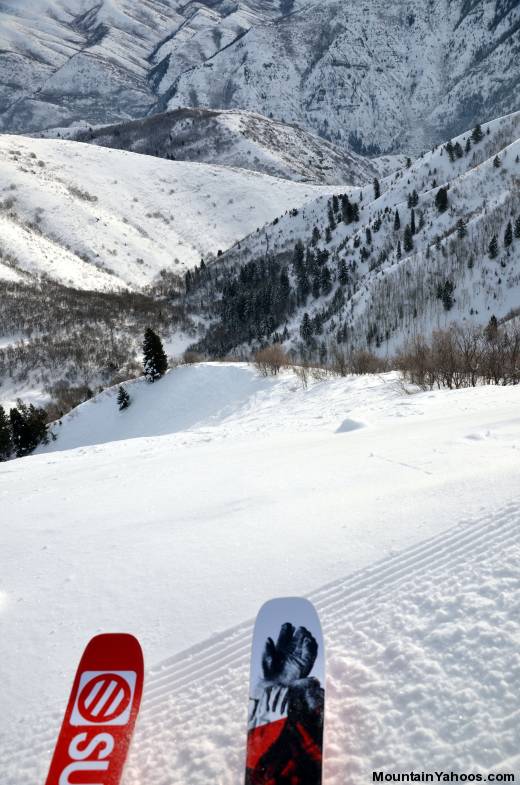 Redfinger (black) off of Flathead lift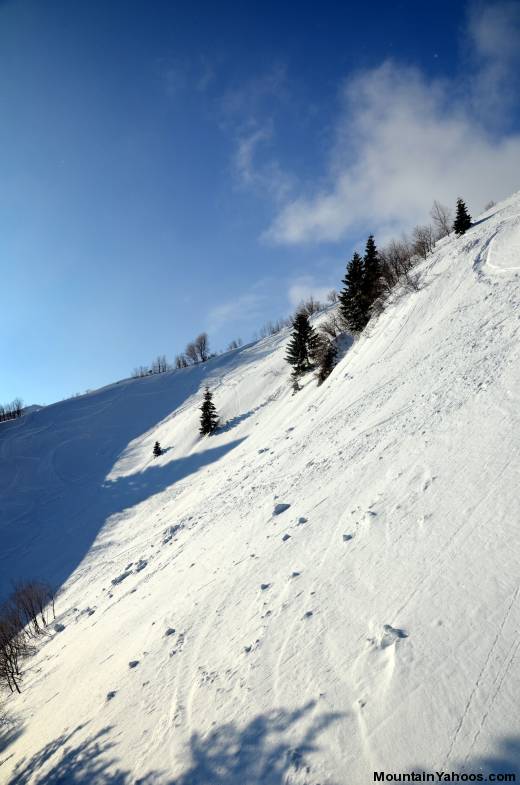 Redfinger (black) off of Flathead lift
Bowls: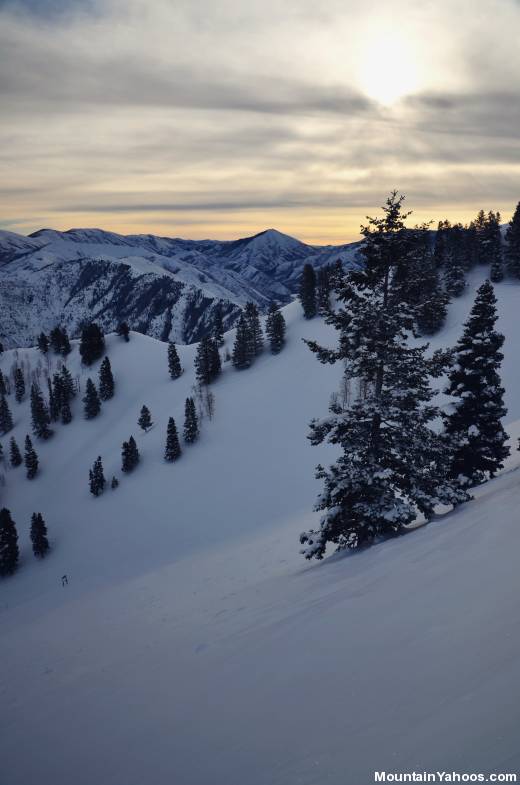 Bishop's Bowl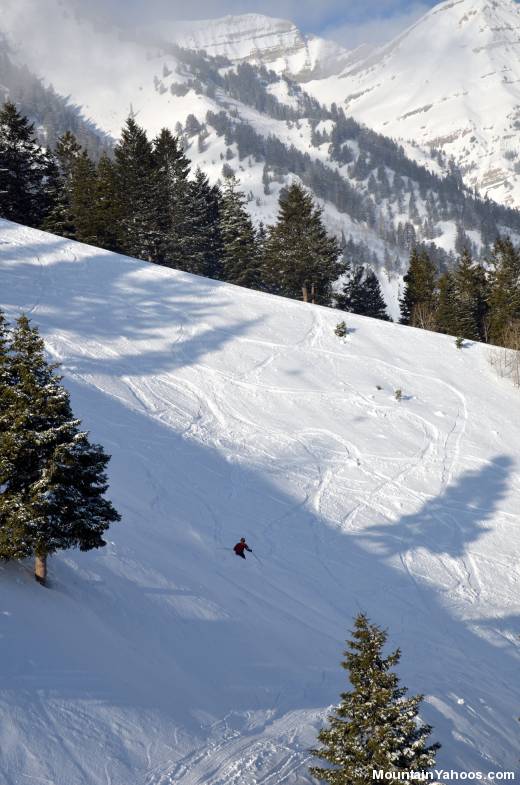 Grizzly Bowl
Moguls: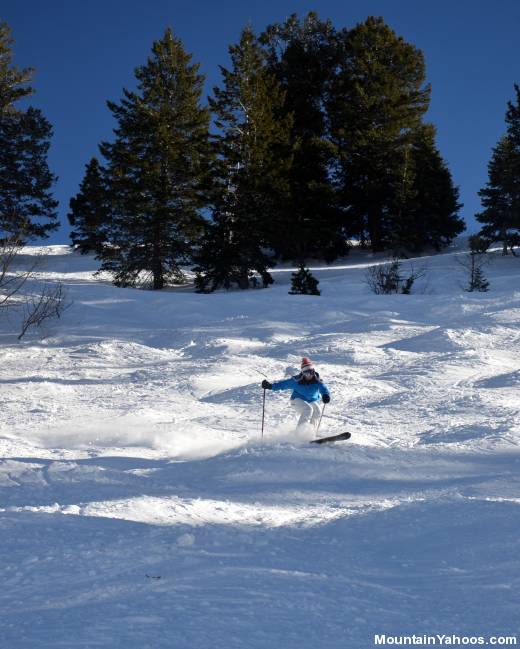 Run: Quickdraw (black diamond)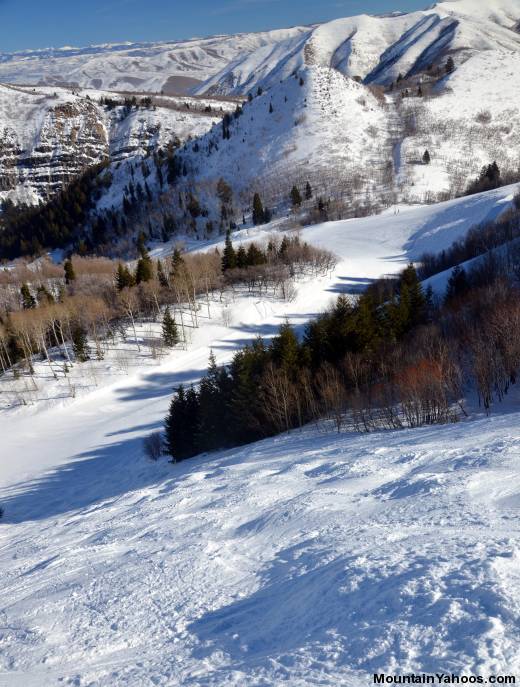 Run: Cottonmouth (black diamond)
Extra Terrain: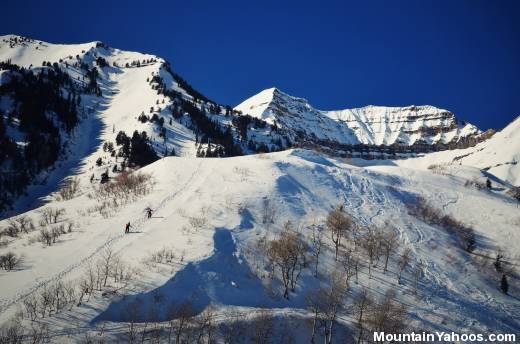 Mandan Hike
The Mandan Hike is located at the summit of Rays Chair. The Mandan Hike is not out of bounds terrain, it takes you to upper top gun bowl, Mandan, and Marmot Gulch. The best line from the top of the Mandan Hike is Marmot Gulch which is only available by this hike. Sundance does not have ANY out of bounds access and enforces a strict boundary line policy.
Sundance Terrain Parks: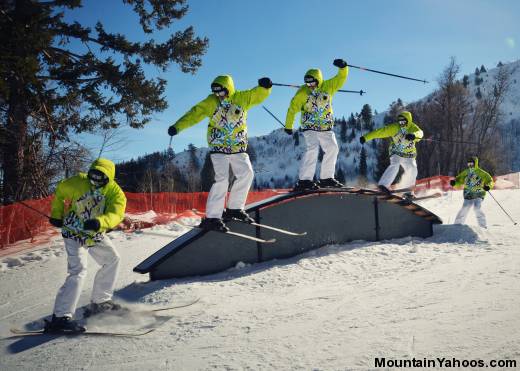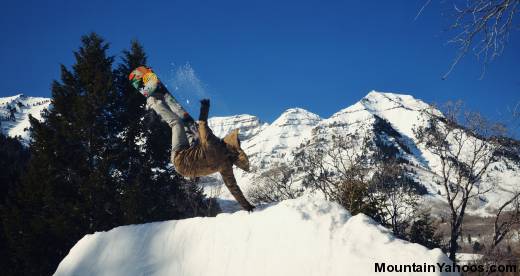 There are six rails, a couple of little jumps and a quarter pipe.
Sundance does have a natural half pipe called "Pipeline" at the bottom of Bishop's Bowl. All of the Far East runs also feed into Pipeline.
Sundance Apres Ski:
The rustic, mellow and quaint "Apres Ski" scene at the Owl Bar. Live entertainment can be found there on the weekend.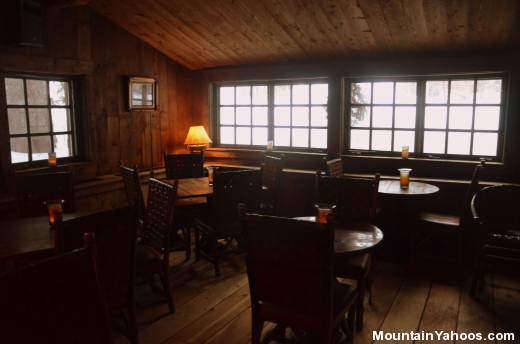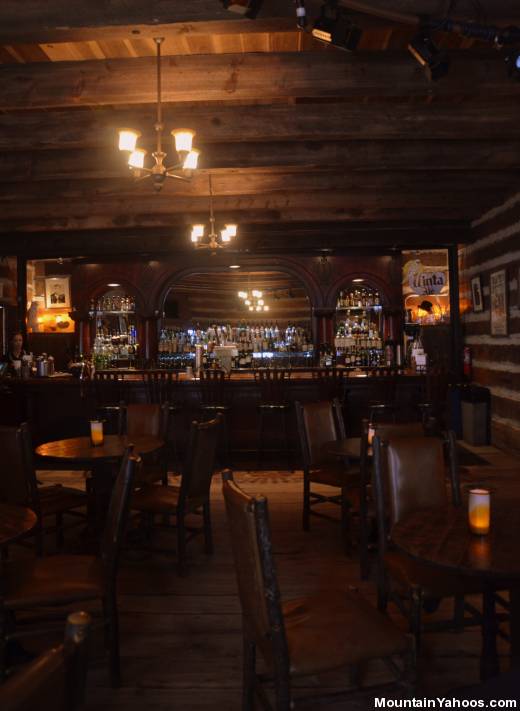 The Owl Bar
The Owl bar is a restored 1890's bar said to be once frequented by Butch Cassidy's Hole-in-the-Wall gang.
Where To Eat: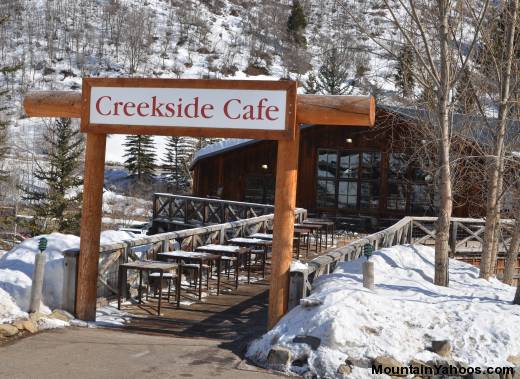 Base: Creekside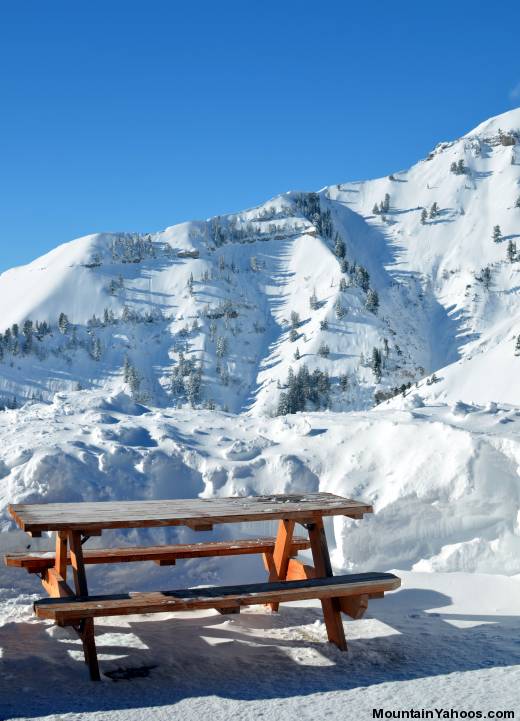 The outdoor deck at Bearclaw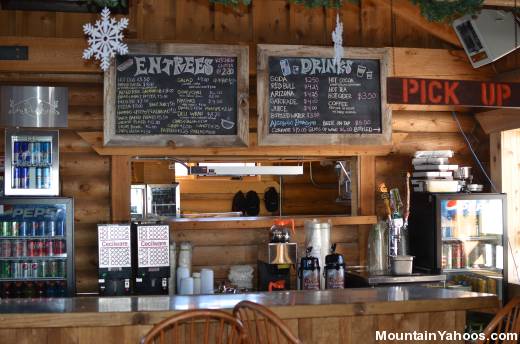 On Mountain: Bearclaw Restaurant
Bearclaw is at the summit of Arrowhead lift with a spectacular 360 degree view. A simple selection of skier fast food is available.
Sundance gives you some dining options at the base:
Tree Room: elegant fine dinner dining by candlelight (866)627-8313
Foundry Grill: American dining breakfast, lunch and dinner with a mountain view (866)932-2295
Creekside: skier fast food
Village & Shopping:
The resort has only basic dining and shelter facilities at the base.
You will have to head into Salt Lake City or make the long haul to Park City for your shopping.
Sundance Night Life:
Sundance offers night skiing as an option to nightlife. If this is not an option for you, Salt Lake City is a short drive away and clearly your best option if you are seeking nightlife.
Night Skiing: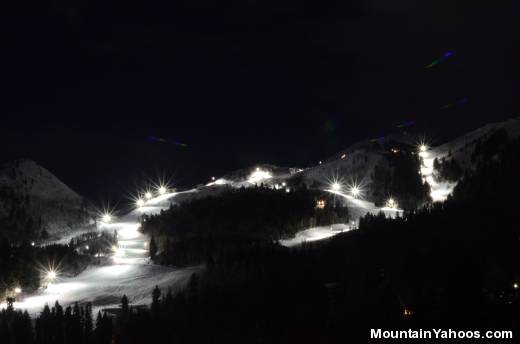 Night skiing is available on Monday, Wednesday, Friday and Saturday nights from 4:30pm till 9:00pm
Directions to Sundance Resort:
One must first get to the Salt Lake City area which is a Delta Airlines hub with service nationwide and thus easily accessible by air. Sundance ski area is located Southeast of Salt Lake City and is about 15 minutes from Orem/Provo.
From Salt Lake City:
Directions from Salt Lake City Airport:

Exit the airport and turn right onto I-80 East
Turn right I-215 South and exit I-15 South towards Provo
Take Interstate 15 South to exit #272 onto 800 North Street (also listed as Route 52) East
Take 800 North street East through the town of Orem to the canyon and follow the left lane to Hwy 189 North
Take Hwy 189 about seven miles to Route 92 North (first left after the tunnel
Take Hwy 92 to the Sundance ski area
Road conditions:
Alternative Transportation:
Medallion Limousine (801)364-8788
Map of Sundance Resort Ski Area:
Sundance
(mountain base):
Latitude: 40.391416
Longitude: -111.578409
Sundance Resort Lodging and Accommodations:
Links: