Ski Dubai Description: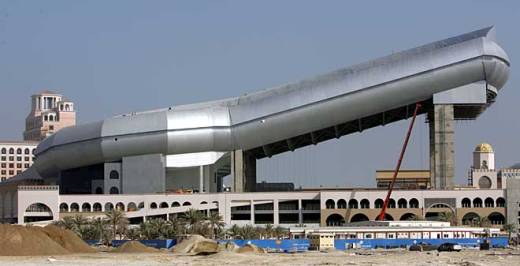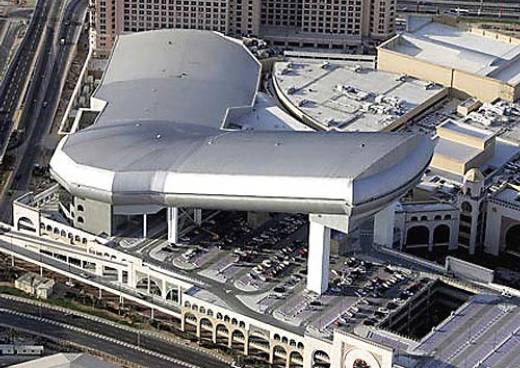 Located in the Dubai Emirates Mall, the Ski Dubai structure is the worlds third largest indoor ski slope. This structure was open to the public on December 2005 using 6000 tons of snow. (3000 tons of fresh snow produced nightly)
The temperature is held at a constant -1 degree Celcius to -2 degrees Celcius except when making snow where they take the temperature down to -7 degree Celcius to -8 degrees Celcius.
There is also a snow park winter playground for the kids to ride carpet sleds, play in the tunnel and even take a toboggan down the luge like run.
There is also an insane plans to construct a much larger "Ski Dome".
Terrain: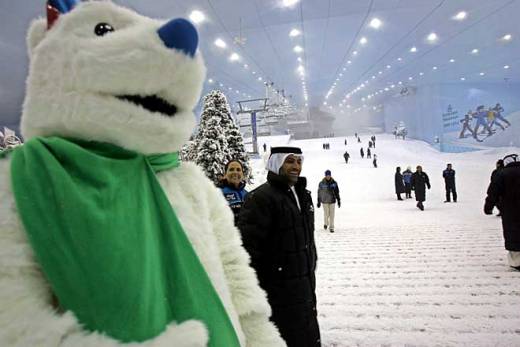 Chutes:
There is no terrain resembling a chute. Take the chair to the top and go left. This run has the steepest section on the "Mountain". The run to your right maintains a constant grade.
Moguls:
You will find Dubai's finest mogul run to be the one you create with a shovel. Please don't mistaken a fallen skier with a white turban and dishdasha as a mogul. Remember that moguls do not screem when you ski over them.
Trees and powder:
Yes they do have a few plastic fir trees but not enough to ski around and no powder.
Out of Bounds Areas:
Out of bounds areas are without snow which ruins the allure of the out of bounds area many seek in the rockies.
Beginners and Intermediates:
Dubai is kind to beginners with plenty of gently sloped terrain. With 100% of the trails dedicated to beginners, you can't fall prey to a dangerous double black diamond. Bummer eh. They claim a single black diamond run (upper skier right). You are most likely to fall if pushed in the lift line.
YouTube video of skiing in the Dubai ski structure.
---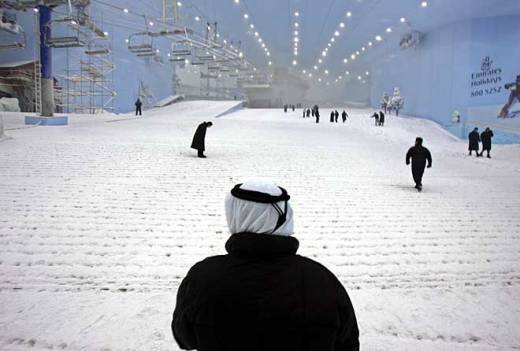 Terrain Parks:
There is one terrain park with a 90 meter quarter pipe (11ft/3.5m radius).
Dubai Apres Ski:
Apres Ski Bar recommendations: Try the "St. Moritz Cafe", complete with fireplace or the "Avalanche Cafe" at mid-station.
Where To Eat:
This "resort" has two themed restaurants: St. Moritz Cafe (entrance) and Avalanche Cafe (mid-station) There are also 65 restaurants in the adjacent and ginormous "Mall of the Emirates".
Ski Town & Dubai Shopping:
Unlike most ski areas this is located in a city, the city of Dubai. The "Ski Dubai" structure is attached to a shopping mall. You really don't have to travel very far for good shopping. The "Mall fo the Emirates" has 425 stores, 65 restaurants and a 14 screen cinema!.
Map of Dubai:
Dubai Ski Dome:
Dubai

United Arab Emirates

Latitude: 25.11801
Longitude: 55.198874
Other Snow Domes:
Links: