Horseshoe Bowl at Wolf Creek is prominently displayed on the trail map, but what is not shown are the details of the journey required to get there. From the top of the Alberta Chairlift one can take a short hike to the Knife Ridge Staircase to a trail which traverses along Knife Ridge to a snowcat which will take you to Horseshoe Bowl. The snowcat pick-up is at the top of Dog Chutes. Its quite an adventure and only recommended for the expert skier.
The snowcat ride is free and is picked up at the bottom of the saddle of the ridge-line between the peak of Alberta Lift and Horseshoe Bowl.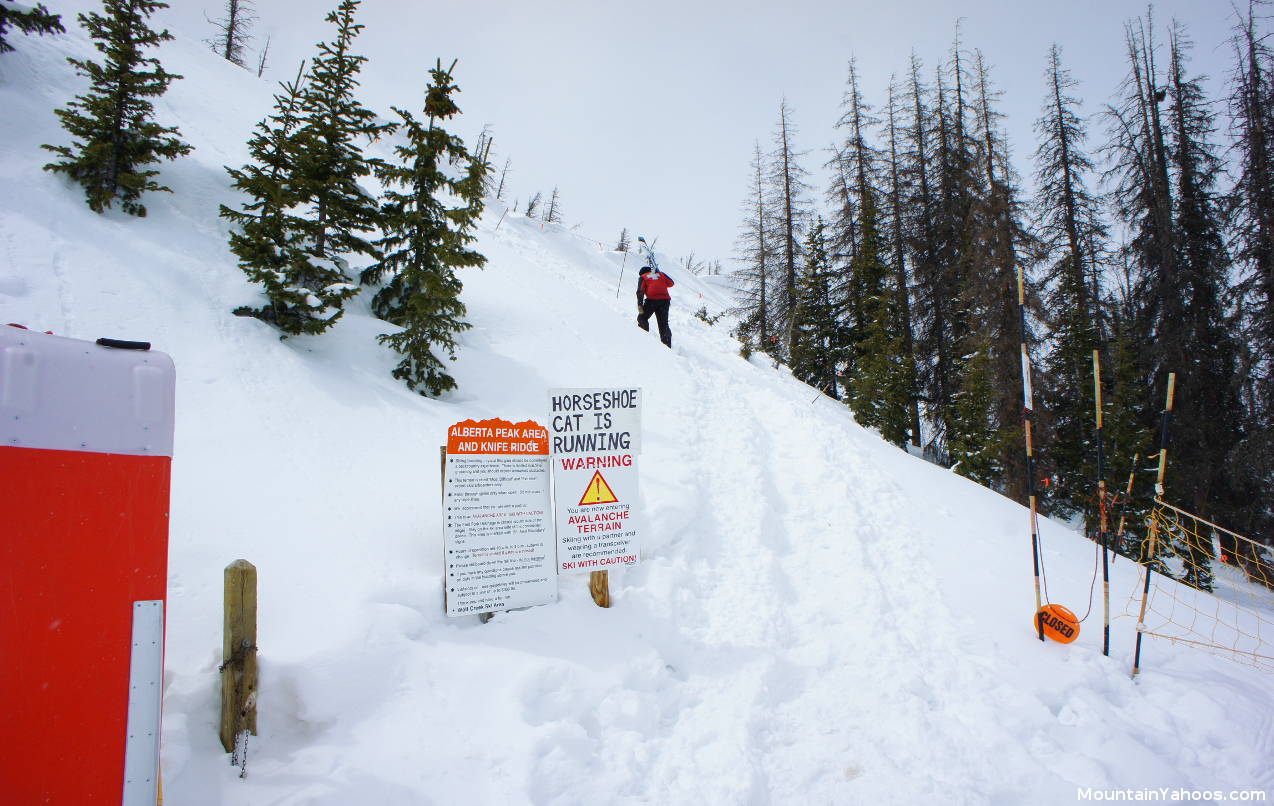 The journey begins with a hike from the top of Alberta Lift (if the gate is open). The gate closes at 3:00pm or if conditions do not permit it.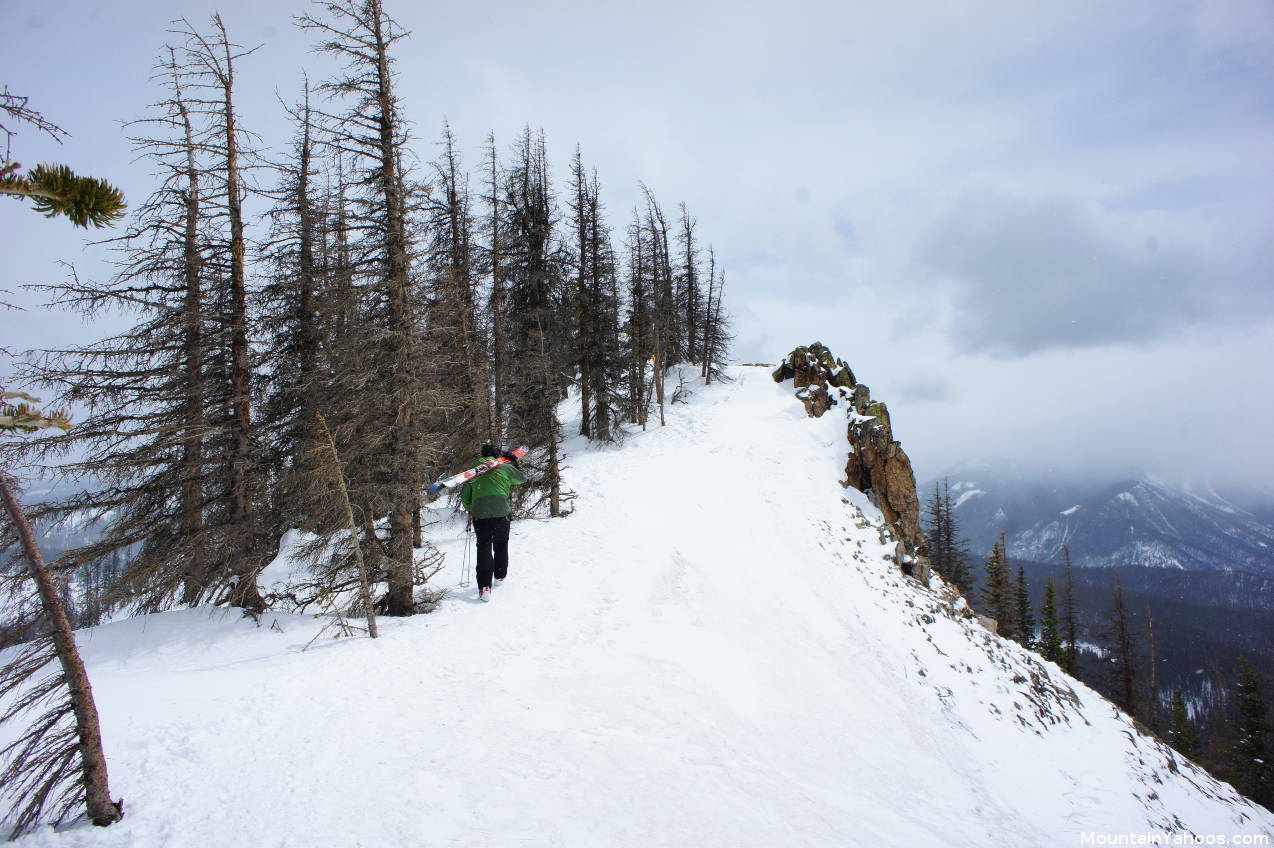 The hike progresses along the ridge ...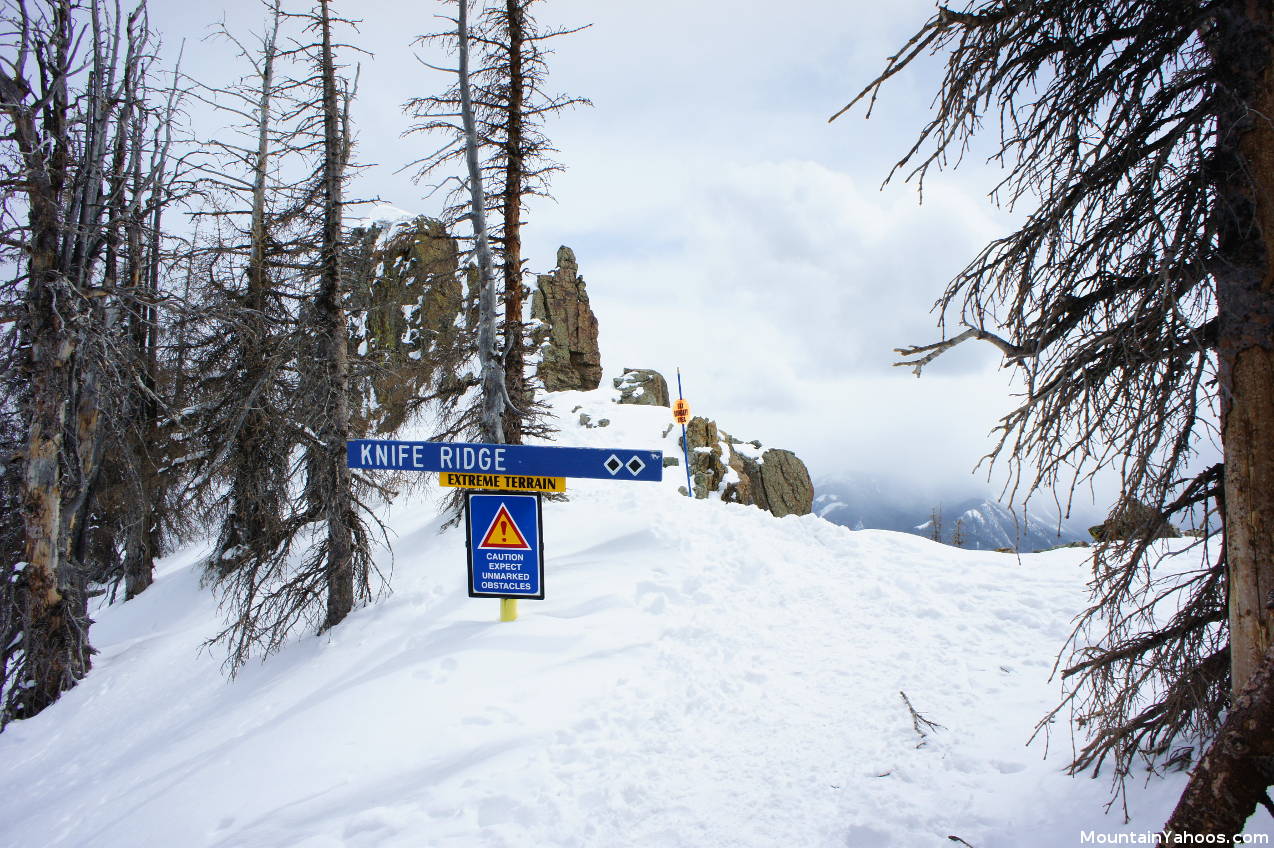 and continues along the top from the Knife Ridge entrance ...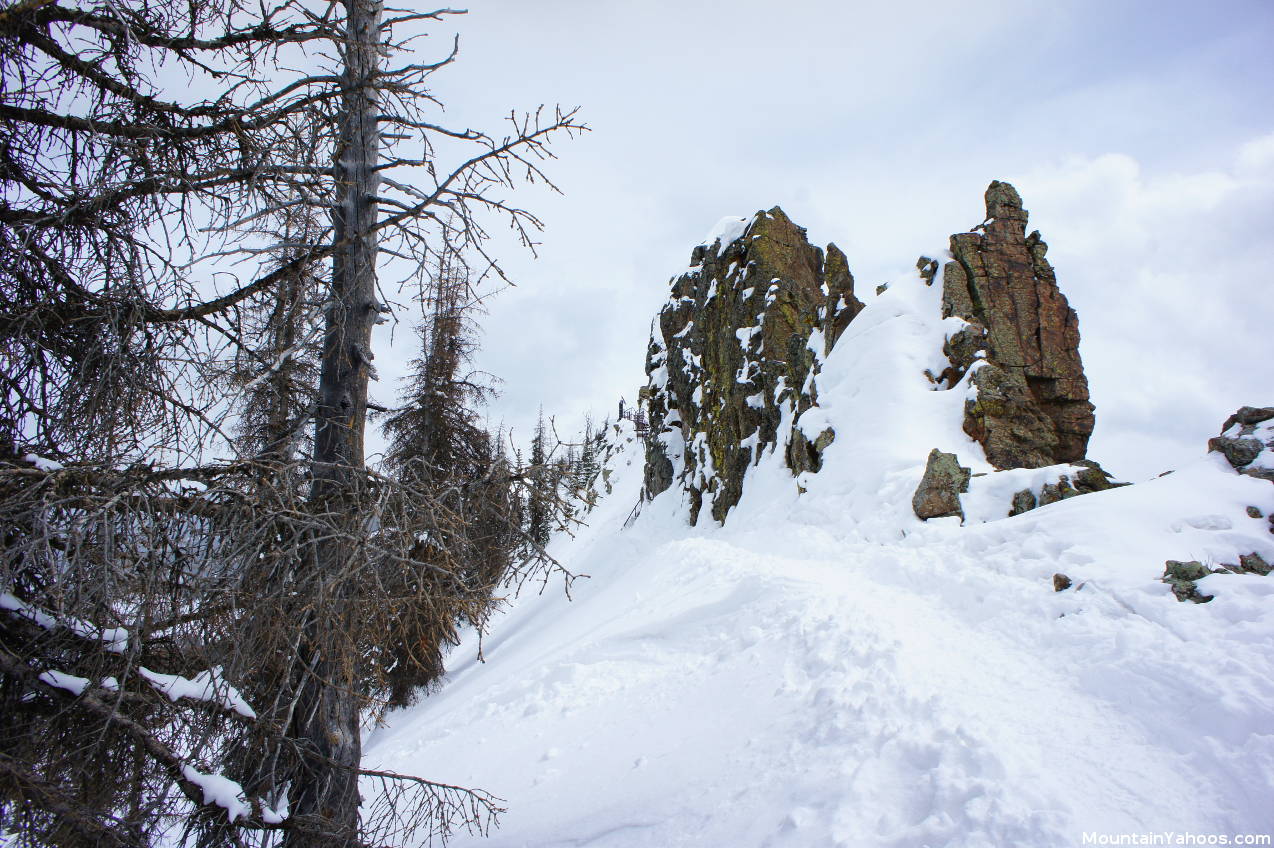 past a large rock formation ...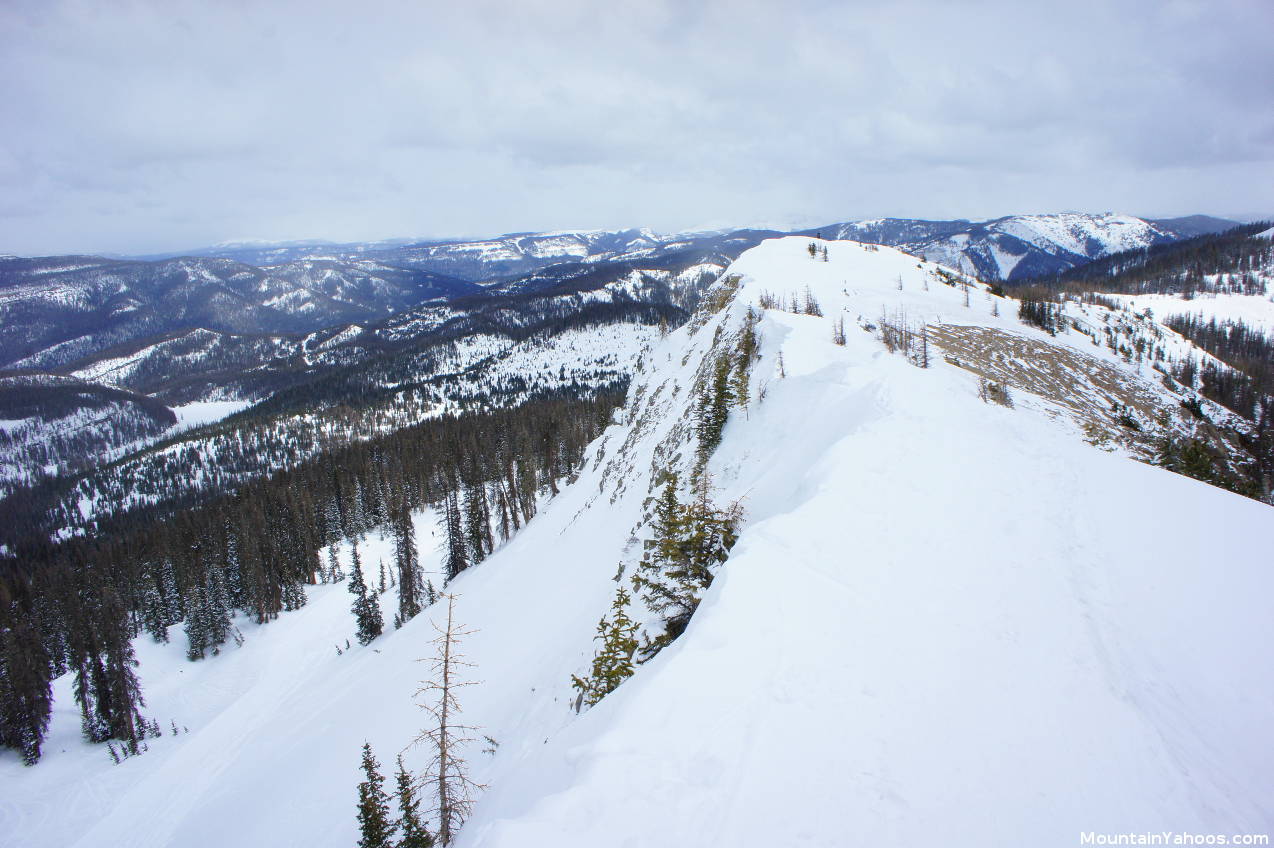 along the top of Knife Ridge Chutes ...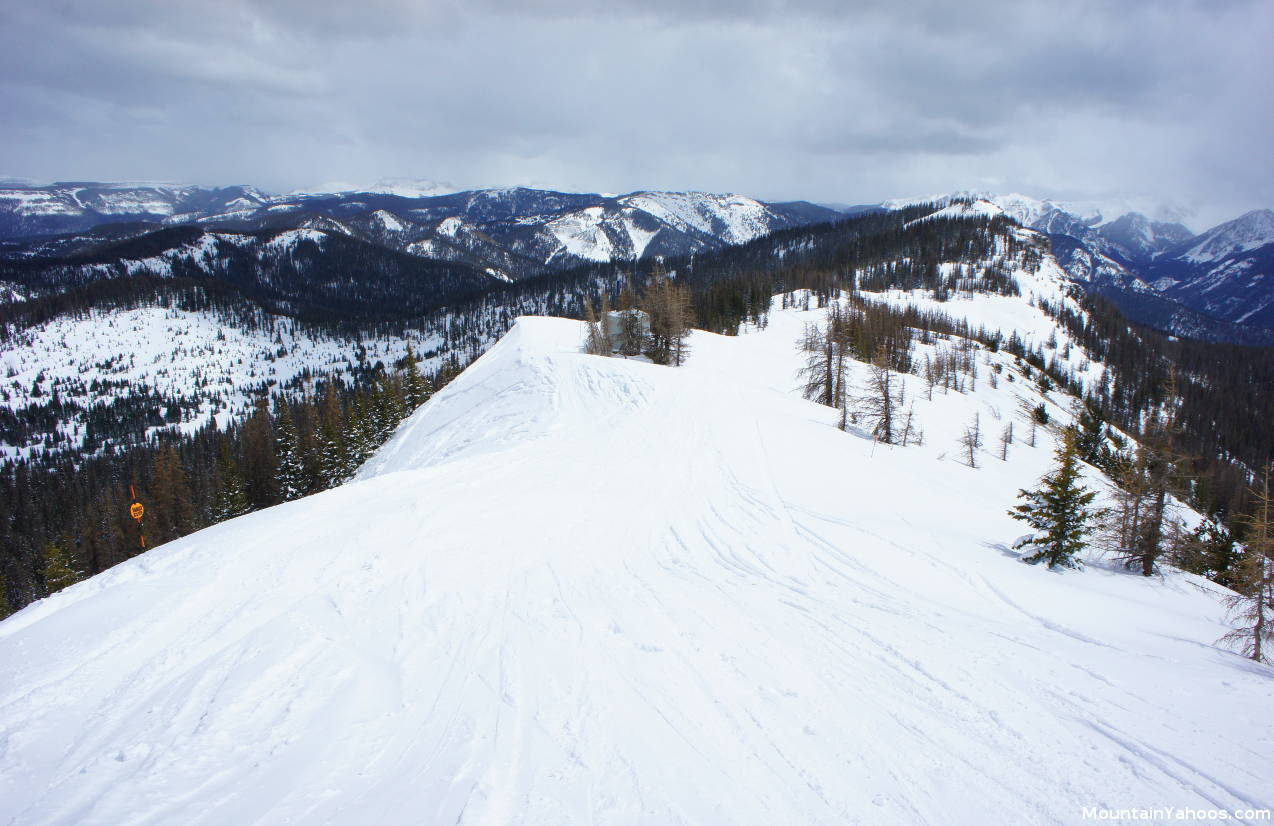 along a ski-able descent along the ridge ...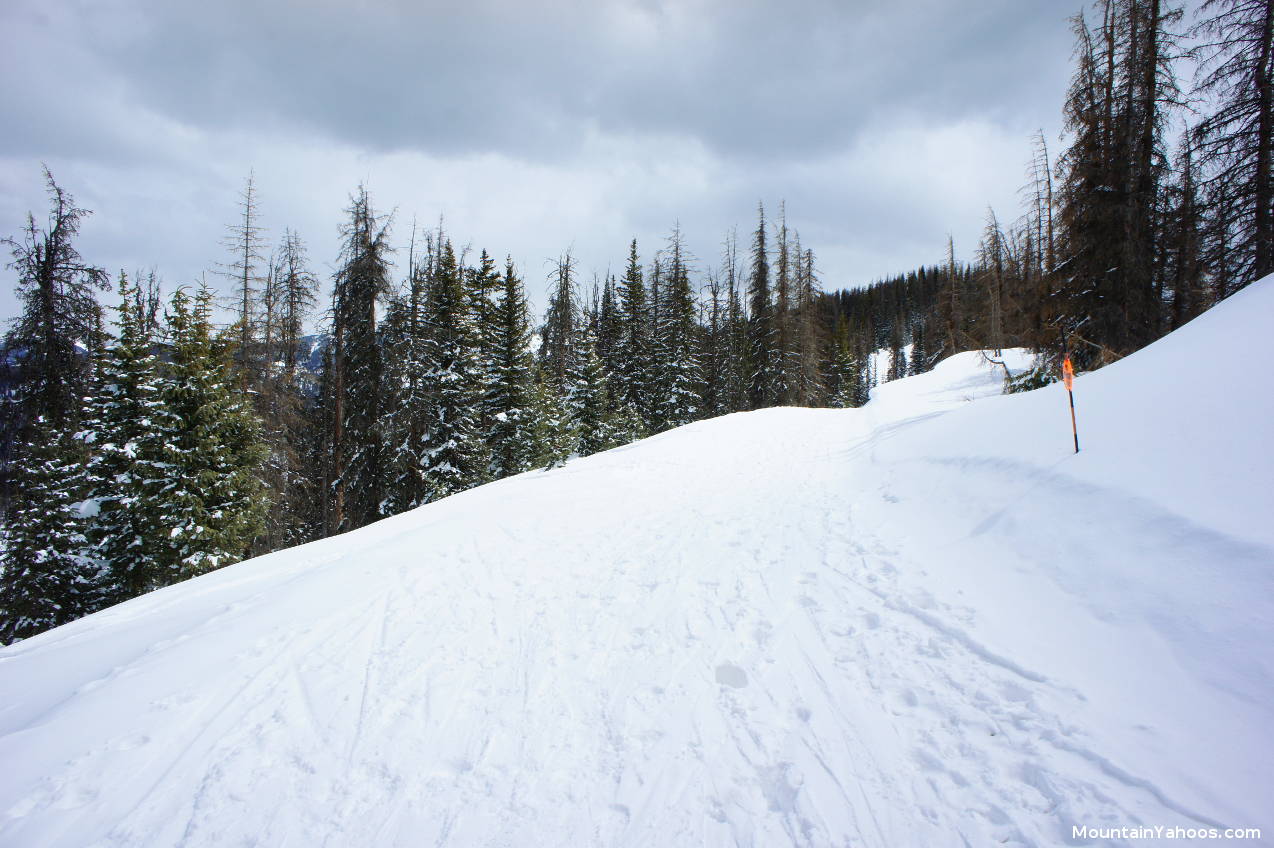 along a catwalk trail ...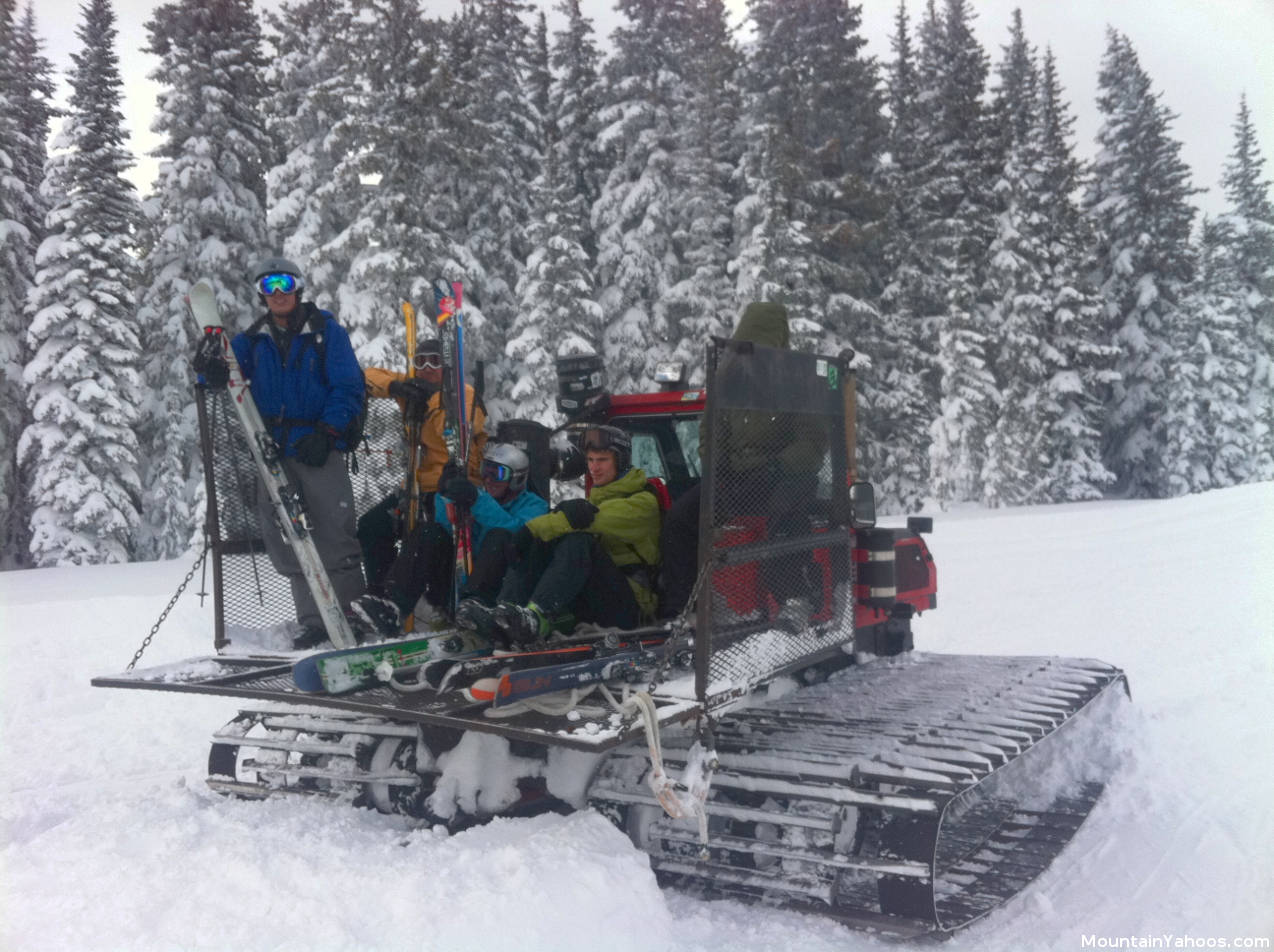 to the back of a snowcat which will be your ride to Horseshoe Bowl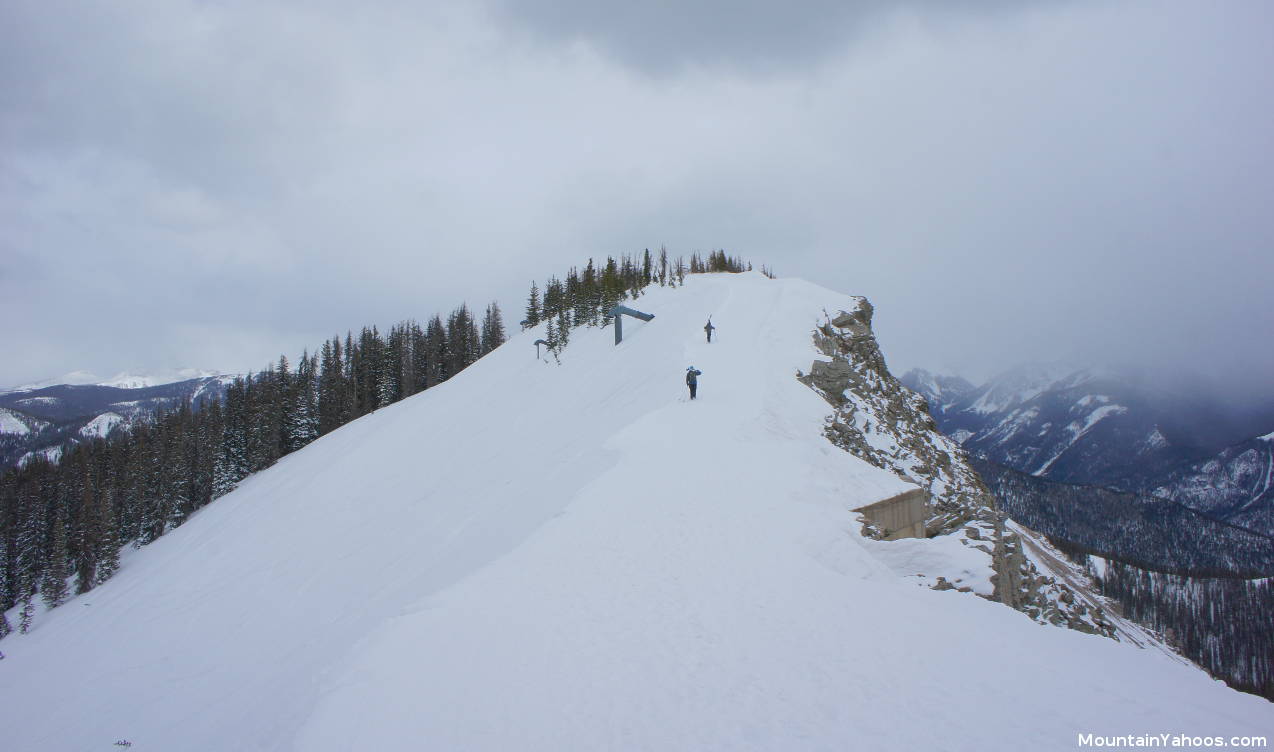 After the snowcat drops you off, you can ski the bowl or hike to the peak of Horseshoe Bowl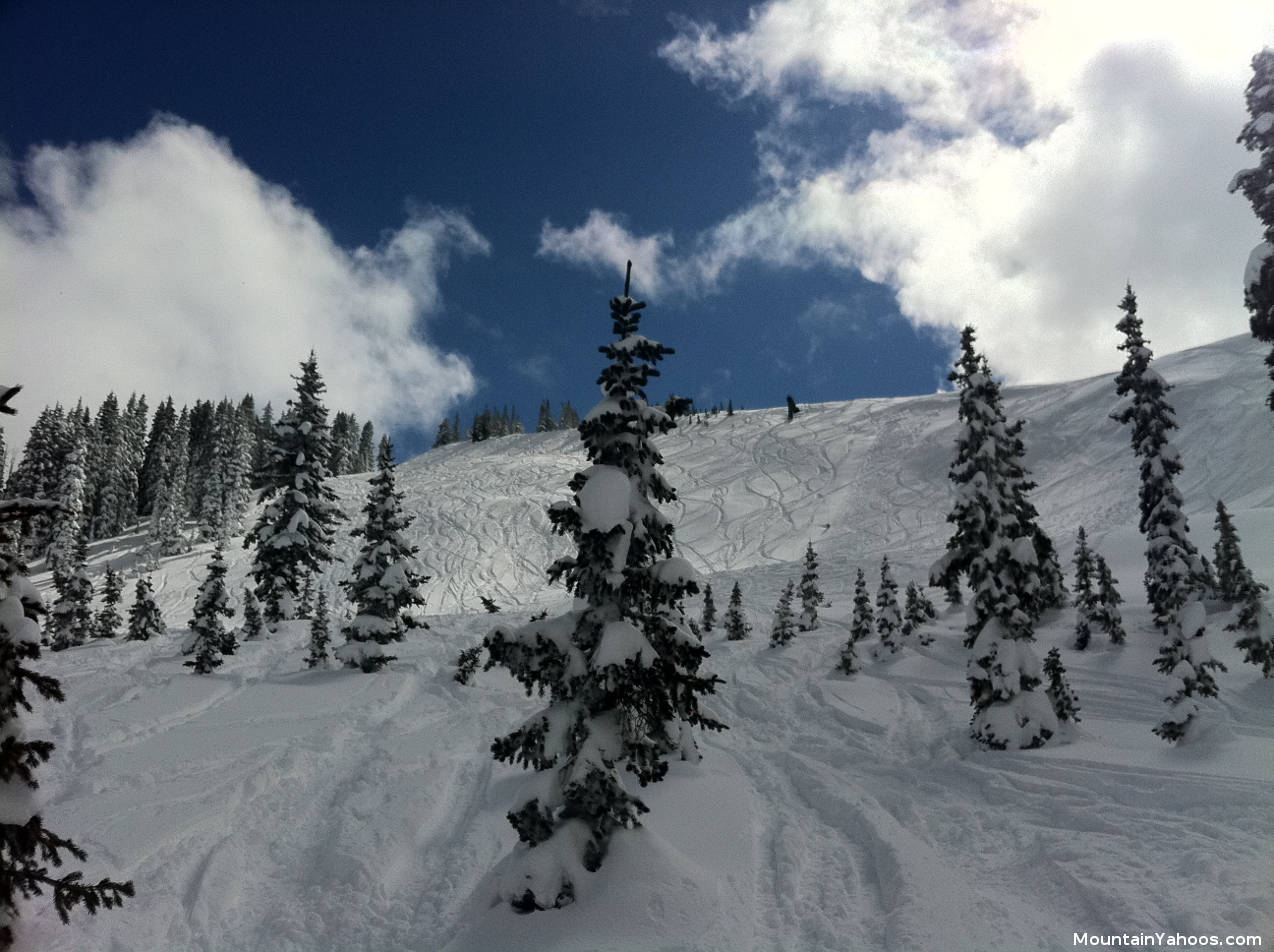 Hopefully there will be some fresh powder for you. The bowl will eventually lead you through the trees to the blue run "Lagerfest" which will take you back to the base of Alberta lift