Alyeska is considered to be a challenging mountain with a large percentage of expert runs.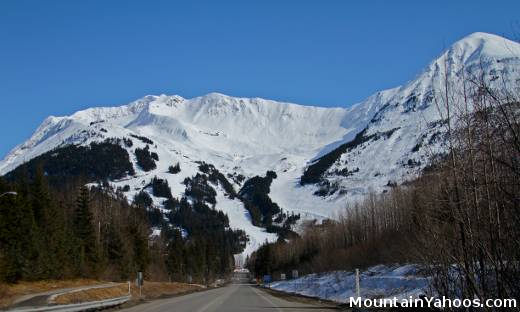 As with many mountains, the easy runs are at the bottom. The terrain becomes steeper and more challenging as one rises in elevation.
Beginners and Intermediates:
With only eleven percent of Alyeska's terrain dedicated to the beginner one may think that the beginner is ignored but Alyeska has two magic carpet lifts for the tots and new beginners with very open terrain.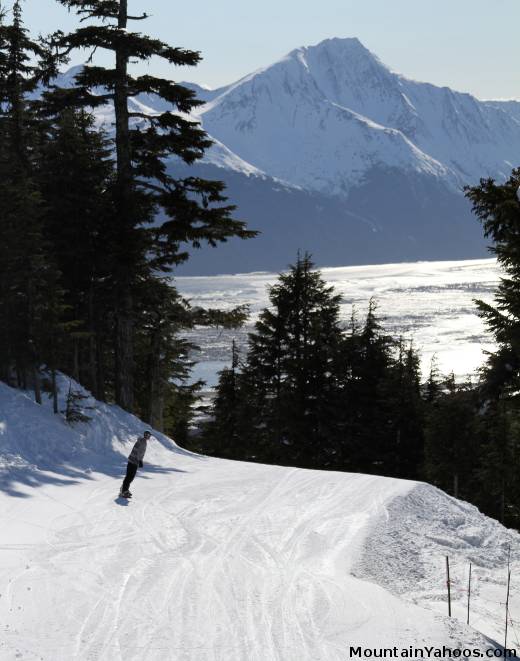 Easy "Blue" trail: "Spoonline"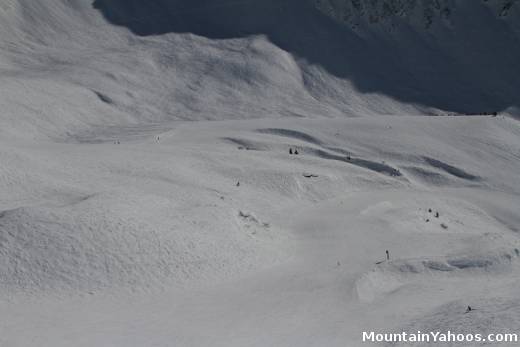 Intermediate "Blue" run: Upper Bowl "Silvertip Face"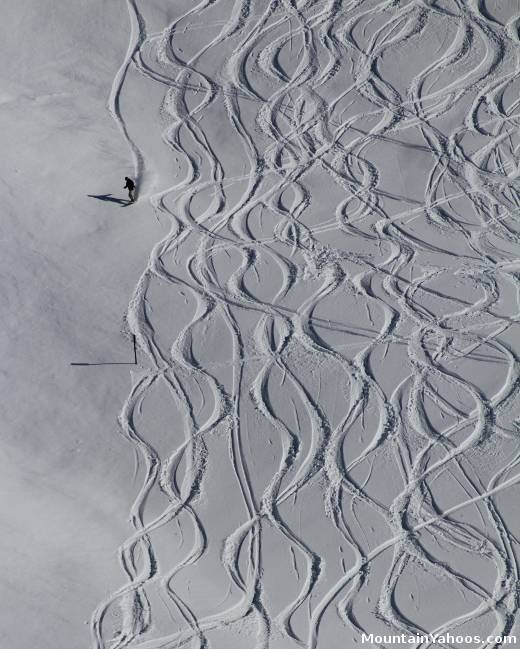 Wide open glacial bowl ski runs are accommodating to the beginner and intermediate skiers.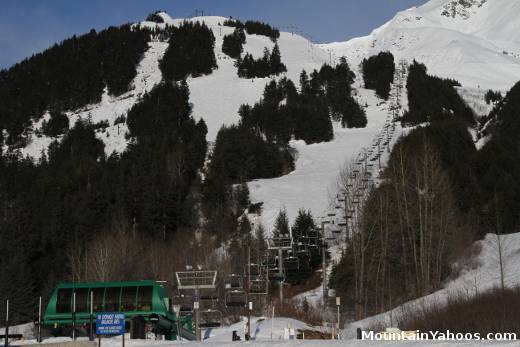 Chair lift four can take you to chair six for some wide open terrain in "Upper Bowl" or ski the blues and blacks accessible by four.
Advanced Terrain:
There is a ridiculous amount of hike-able in-bound extreme terrain. The problem of course is that it is not easy to hike it but it waits for those dare to take it on. While Headwall stares at you like a temptation, there is really no easy way up and it's often closed anyway. The only consolation is that the summit altitude is low enough so you won't require a third lung.
The prime, lift accessible, advanced terrain is off of chair 1 and the tram on "North Face".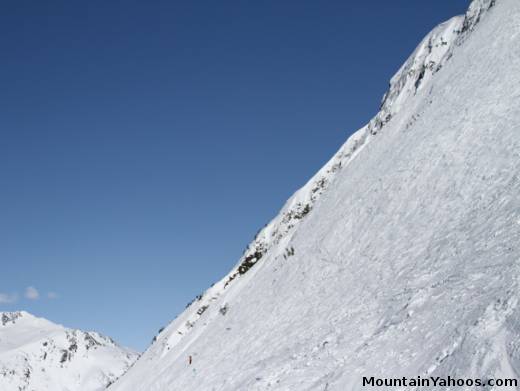 A steep run with lots of breadth: "Knuckles" double black diamond run on North Face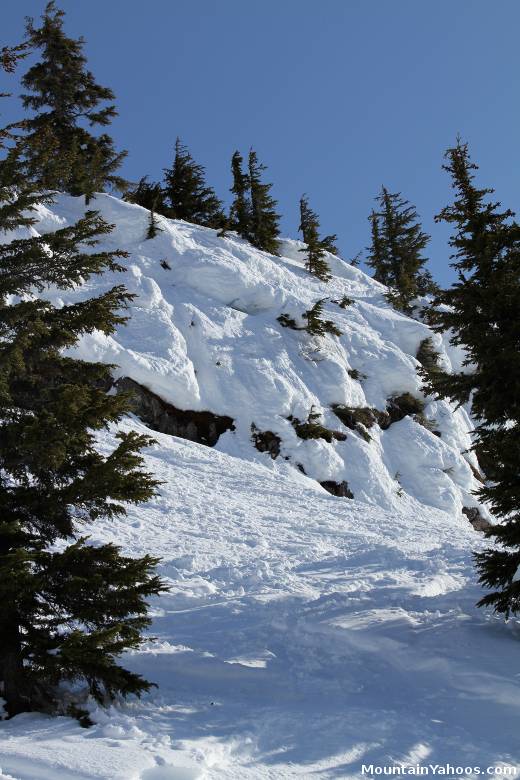 Advanced terrain through the trees and natural rock formations.
View looking up to "Lolo's" (between the tram and Chair 1)
The tree areas are often marked as closed. The best tree skiing is on North Face (not always open due to avalanche danger).
Moguls:
Moguls require many skiers to form turns on the same terrain over and over again. Alyeska is so open and vast with so few skiers that few moguls are formed before another snow dump resets the terrain. If you must look, try in between "Trampline" and "Gail's Gully" under Chair 6.
Hike-able Terrain: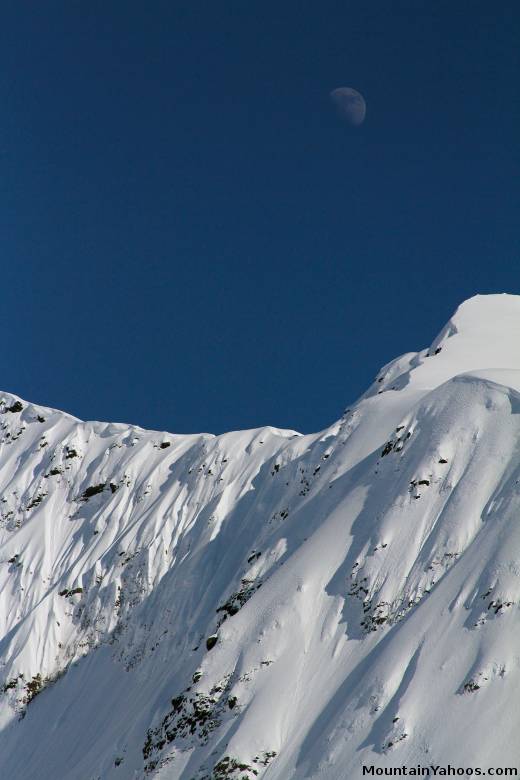 Howl at the moon or at the hike to get to the top of Headwall
Chilkoots Knoll and Headwall are the only reasonable hike accessible areas. Note that the boundary is enforced. Stay in-bounds. Outside of the Alyeska resort one can hike terrain down the road just past Girdwood (pick a mountain). Turnagain Arm and Valley have terrain just like Alyeska and will most likely already have skin tracks. It is very dangerous if you are not familiar with the snow conditions and it seems that people die each year in a slide.