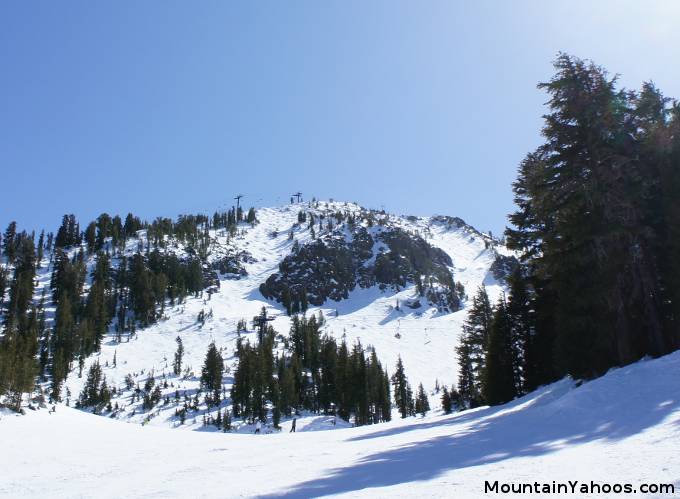 View looking up at "Avi Three" (left) and "Avi Two" (right)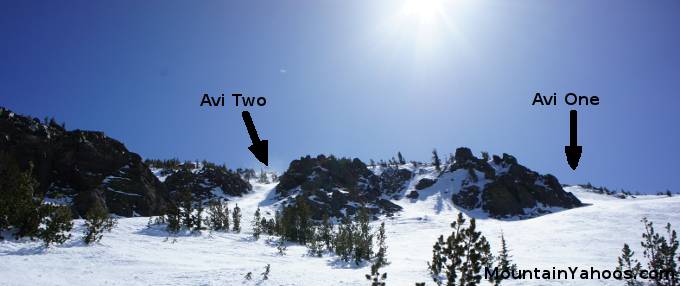 View looking up from chute run-out (doesn't look too treacherous from here - don't be fooled)
The terrain at Mammoth Mountain off of chair lift 22 is some of the steepest and most challenging terrain anywhere. There are three chutes appropriately numbered Avalanche Chute I, II and III or nicknamed "Avi I", "Avi II" and "Avi III" (probably not an affectionate nickname but a practical one). The easy way down the chute face of the peak is on runs Viva, Shaft and Grizzly which are also rated "Double Black Diamond" but still less severe. Your only chance at an easy way off of the peak of Lincoln (top of lift 22) is to go straight off of the lift to the blue run "Solitude".
The Avalanche Chutes are in-bounds and do not pose an avalanche danger, it is just the name, the real fear is the grade of their incline.
WARNING!!!: Don't ski the Avalanche Chutes unless you are an advanced skier.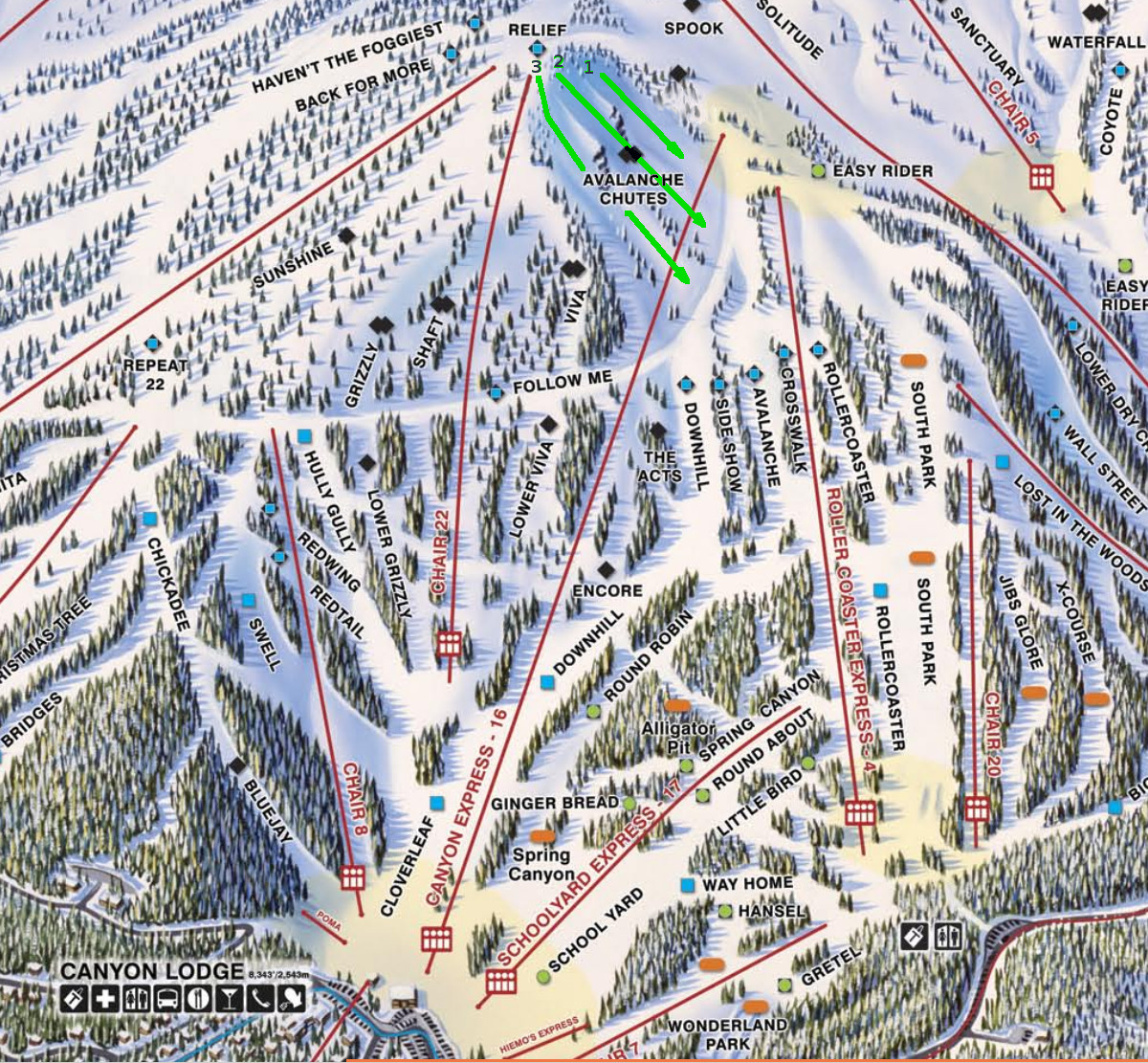 Trail map of all three Avalanche Chutes at Mammoth Mountain
A typical run of either Avi chute 1, 2 or 3 is followed by the cat track "Follow Me" to the "The Acts". This will lead to the blue cruiser "Downhill" which will take you back to the base of chair 22. Take this lift to the top to do it all over again.