Mirkwood Bowl is not accessible directly from a lift, you are required to hike or take a snow-cat. Some of the signs and literature state that it is a ten minute hike. Ya! I'd like to meet these people who can hike it in ten minutes. As someone who lives closer to sea level, it is more like a half hour hike. I notice that the Denver crowd and those who live at altitude can hike it comfortably in 20 minutes. Follow the well marked signs from the top of the "Breezeway" lift.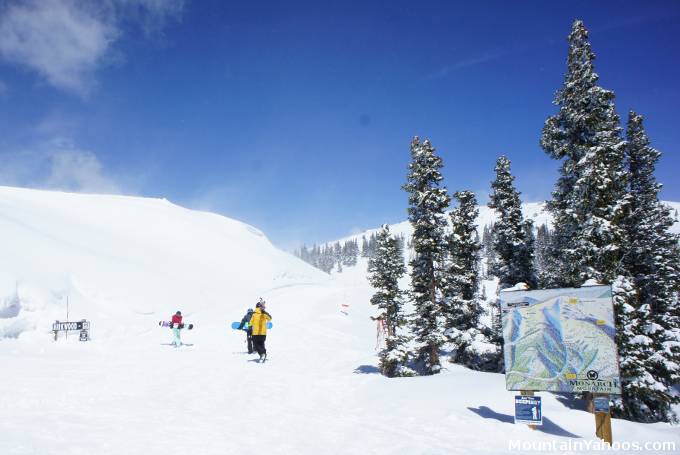 Entrance to the Mirkwood Bowl hike. Beacon check is on the right side of the trail map sign.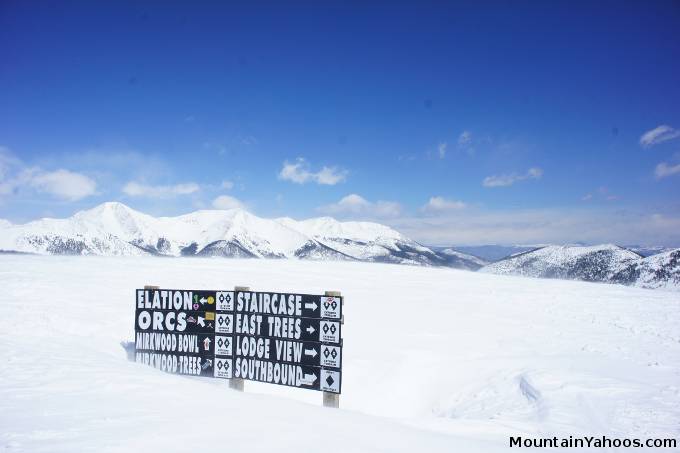 The summit of the hike and your options down.