Frisco Colorado Main Street
Frisco Ski Town Description:
Located 71 miles west of Denver in Summit County off of highway 70, Frisco Colorado is a ski town which serves the local resorts of Copper Mountain, Breckenridge, Keystone, A-Basin and Loveland. Frisco was originally established as a mining town in 1880 to support mining operations in the area and many of the buildings are reminiscent of the era. Today the town supports tourism year round with accommodations, restaurants, bars and shopping.
Frisco hosts a museum, a tribute to its mining heritage. There is also a glass blowing studio at the Gatherhouse just off of Main Street. The local marina supports fishing year round on the Dillon Reservoir.
Shopping:
There is an abundance of shops and places to eat on Main Street in Frisco. For the local shopping mecca, head to the nearby town of Silverthorne for the outlet mall.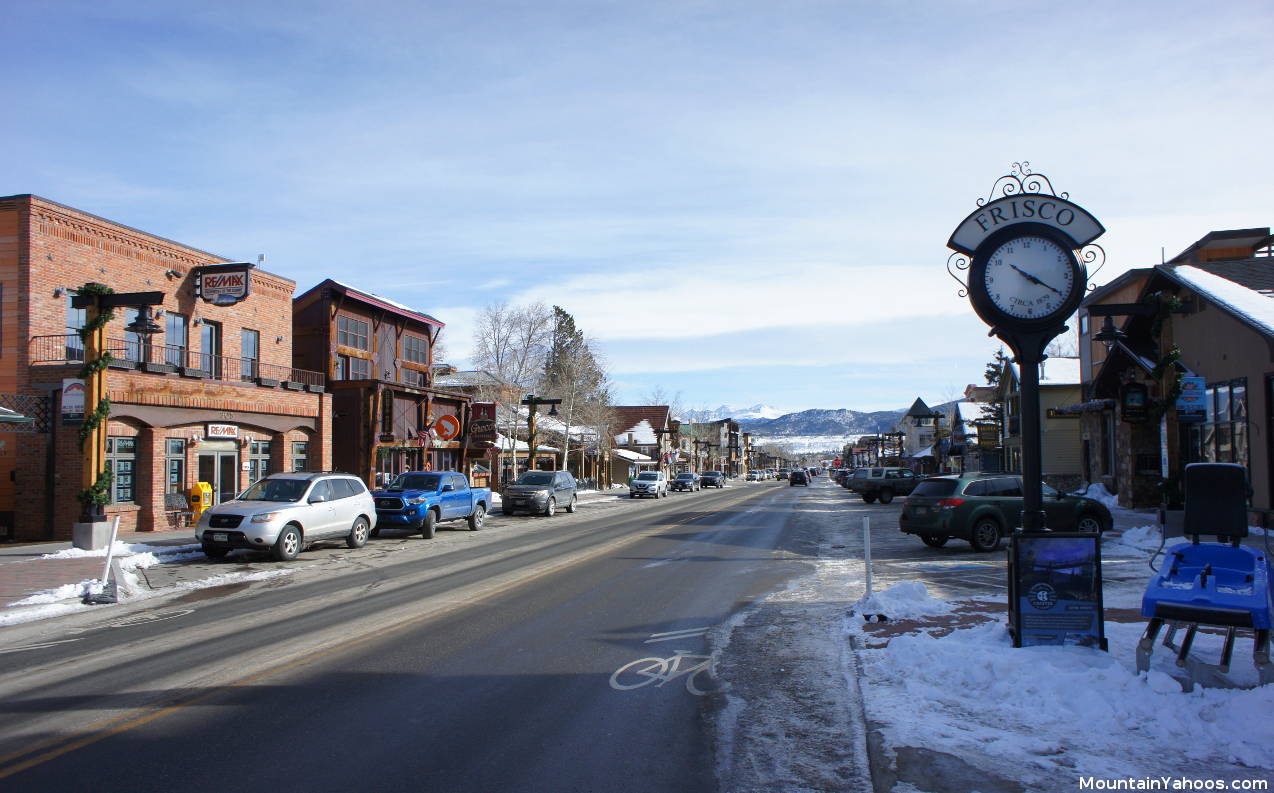 Frisco Colorado Main Street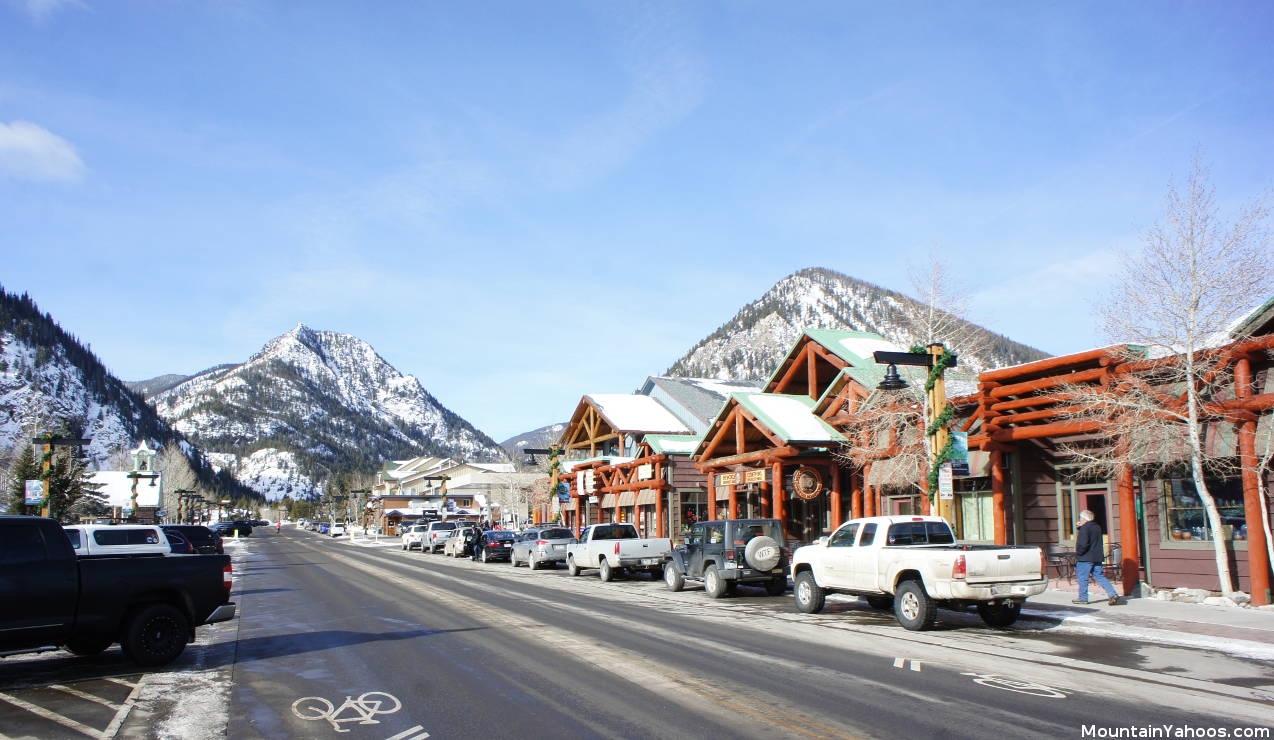 Frisco Colorado Main Street
Links: