Ski and Snowboard Body Protection: Helmets, pads, clothing products and links to manufacturers. Equipment and protection for your head, arms, chest, back, hips and legs. As you push your limits, one should improve their level of protection.
Ski & Snowboard Helmets:
Helmets are optional and head injuries are rare so should one wear a helmet? The answer to this question is often viewed like insurance, you hope you will never need it but are glad that you have it when you do. Collisions and falls can never be predicted so it makes sense to protect yourself at all times by wearing a helmet. Modern helmets are light, allow for full, un-obscured vision, insulate and keep you warm all while offering you protection. Collisions with other skiers and boarders, trees, rocks or even a fall on an icy surface, can all result in head trauma. Helmet designs and materials are constantly improving their effectiveness. Laws in North America leave the choice up to you although many resorts now require helmets in the terrain parks.
Features:
Shell: Strong outer shell with a low overall helmet weight.
Liner: Molded, shock-absorbing foam liner to protect the skull and brain from injury. Foam layers of varying density is an advanced technique currently offered by some brands. Requires individual fit.
Ventilation: Adequate ventilation to prevent perspiration. Typically the helmet has adjustable vent dams and air ducts with interior fabrics which breathe adequately. The goal is to draw hot moist air away from the head while allowing limited direct access to the head by cold air.
Goggle retainers: typically rear goggle strap holder. Some (like Head) provide goggle strap retainers on the side of the helmet as well.
Warmth: provide adequate insulation and warmth. Ear flaps are essential.
Goggle integration and ventilation: adequate room is required for the goggles while also allowing free air to access the goggle vents. (Don't want a helmet which induces the fogging of goggles.) Some manufacturers will offer a fold down liner to cover the gap between the helmet and goggles. This is helpful in very high winds and very cold temperatures to keep the forehead from being subject to an obnoxious cold spot.
Male/Female gender features and fit: What guy wants to wear a pink helmet with flowers and butterflies? Need I say more. Skull shapes are also different and thus brands which have gender distinctions will often have a better fit.
Audio electronics: Blue tooth to cell phones and MP3 players are often available as kits or built-in to high-end helmets. Stereo chord connections are available as well. Requires ear pad replacement or ear pads with pockets ready for an audio kit.
Adjustable and configurable: Adjustments are available for the chin strap, ear pad height adjustment (not all ears are in the same location) and interior liner head size adjustment. Some ear pads are completely removable for warm spring days. Note that the ear pad is not just for warmth but also for protection.
Hygiene: Anti-odor and anti-microbial materials are essential for use in the liner.
Certification: (collision tested for puncture resistance and dampening properties)

CE EN 1077: European standard for ski and snowboard helmets

Class B: with soft ear protectors.
Class A: hard ear protectors and more puncture resistant. Typical for race helmets.

ASTM F 2040: North American standard for ski and snowboard helmets

Style: of course you want it to look good and reflect a little bit of your personality.
MIPS: Many brands of ski helmets including Giro are now incorporating the Multi-Directional Impact Protection System (MIPS) into their helmet design to improve protection from glancing blows to the head which impart twisting torque. The brain is more sensitive to rotational motion and some brain injuries (DIA, SDH and MTBI) are linked to rotational motion derived from angled impacts. MIPS protection is in addition to the current and typical direct impact protection. See video below.

Brain Strain Levels
MIPS Helmet Protection:
Multi-Directional Impact Protection System (MIPS) explained
---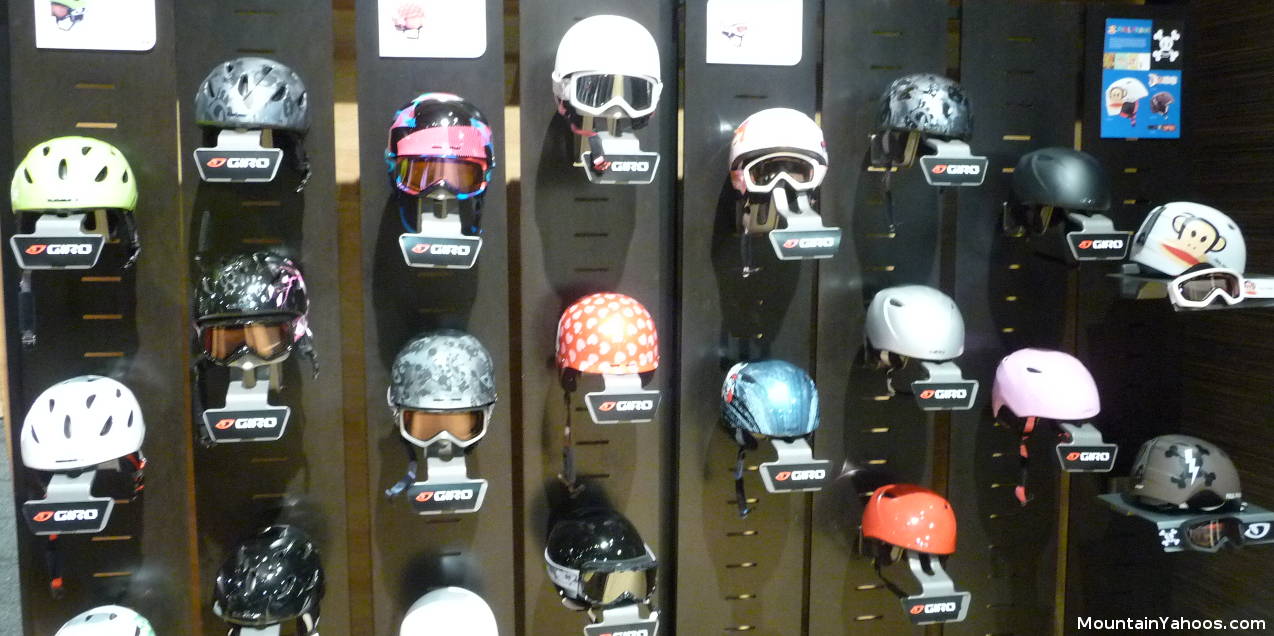 Giro Helmets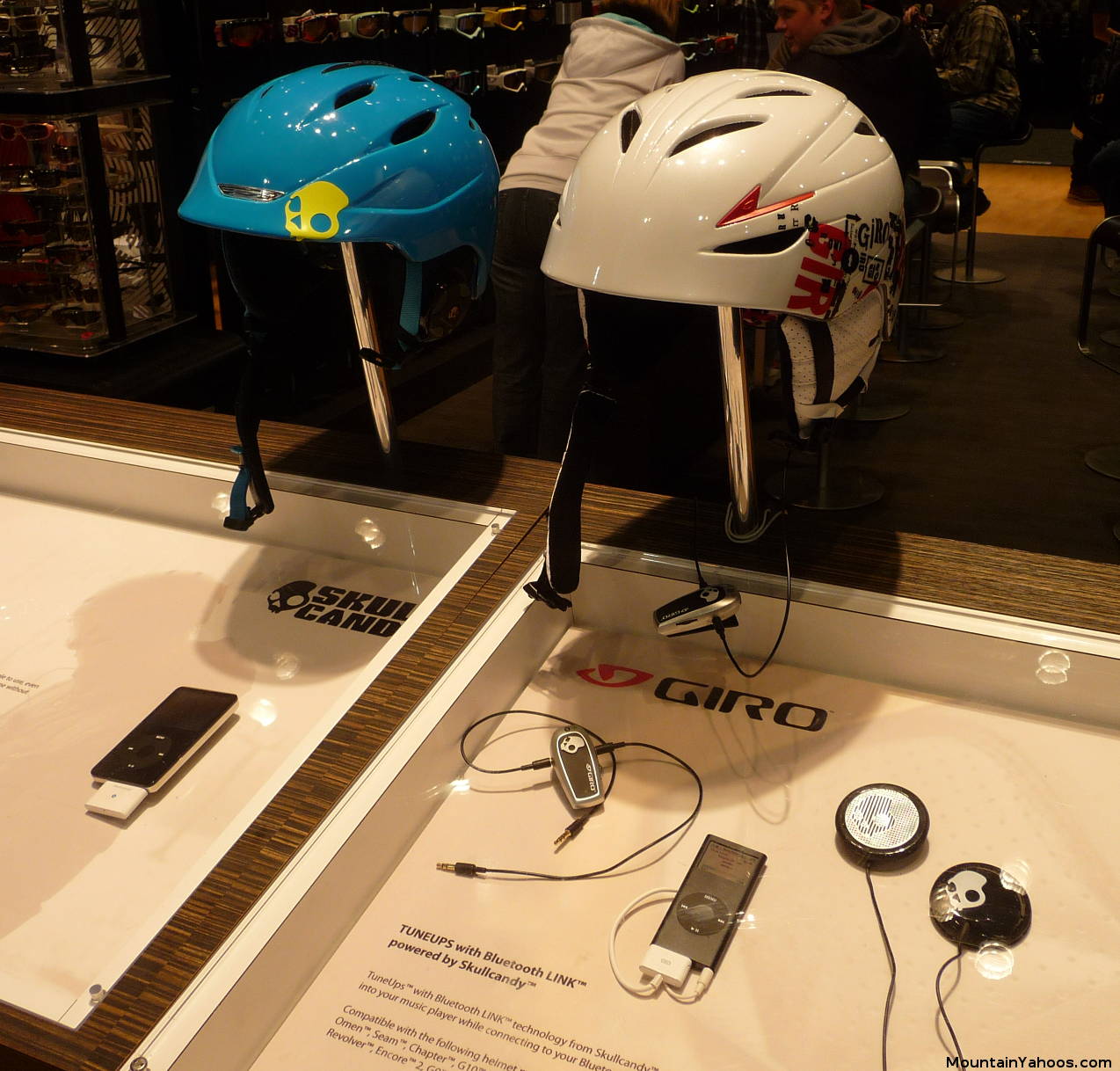 Giro Audio Helmets - MP3 and Bluetooth [Giro/SkullCandy Bluetooth kit]
Pro-Tec Helmet Protection:
Pro-Tec Helmet: Commander
UClear Helmet Communication:
UClear: Helmet communicator.
UClear: Helmet communicator - Bluetooth enable your helmet to receive MP3 and cell phone calls through your helmet. Music stops to allow calls to come in and music resumes when the call is over. Uses military grade noise cancellation microphone. UClear also has Bluetooth adapters for your "Family Radio Service" (FRS) walkie talkie radios.
Padding and Protective Clothing
Armor and Body Protection Manufacturers Links: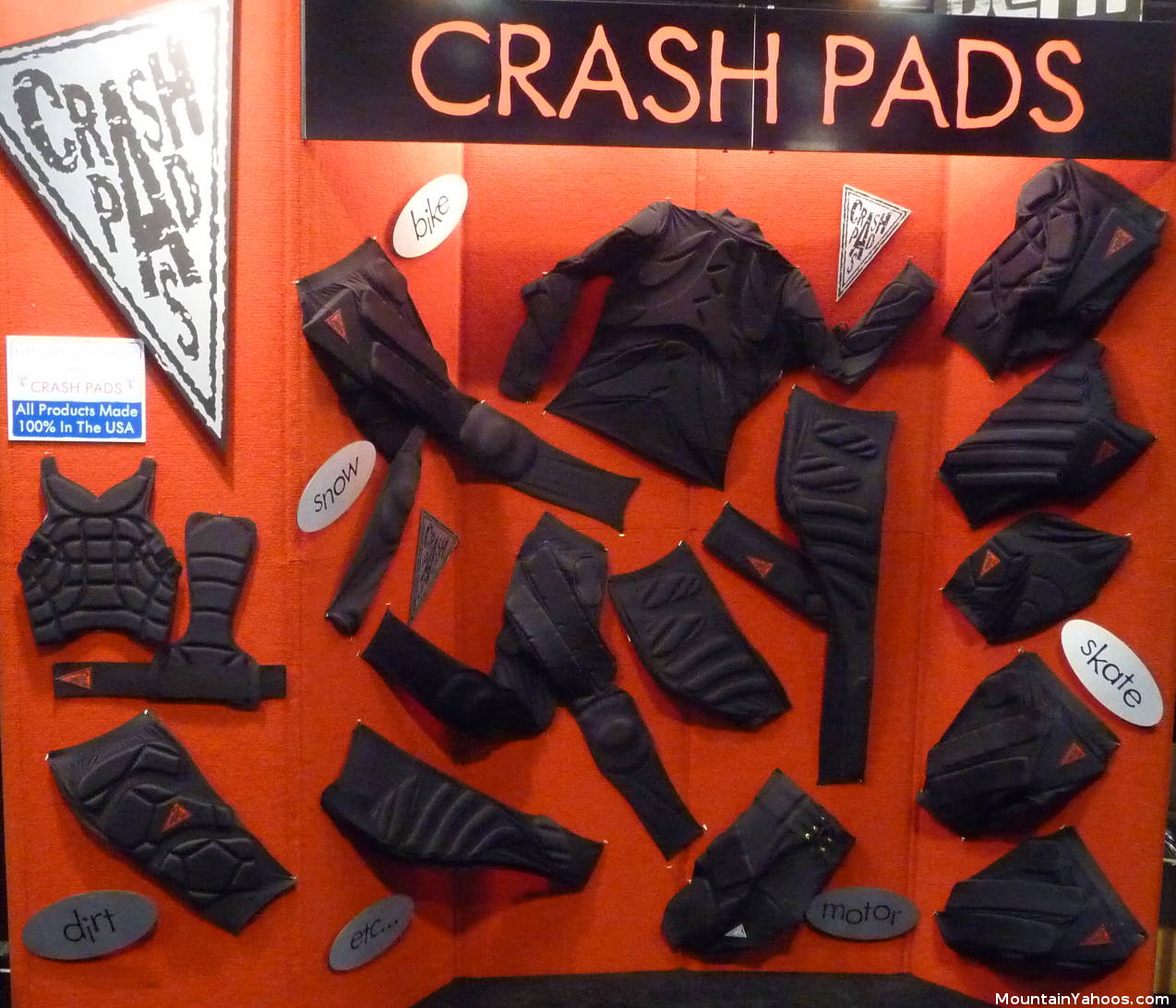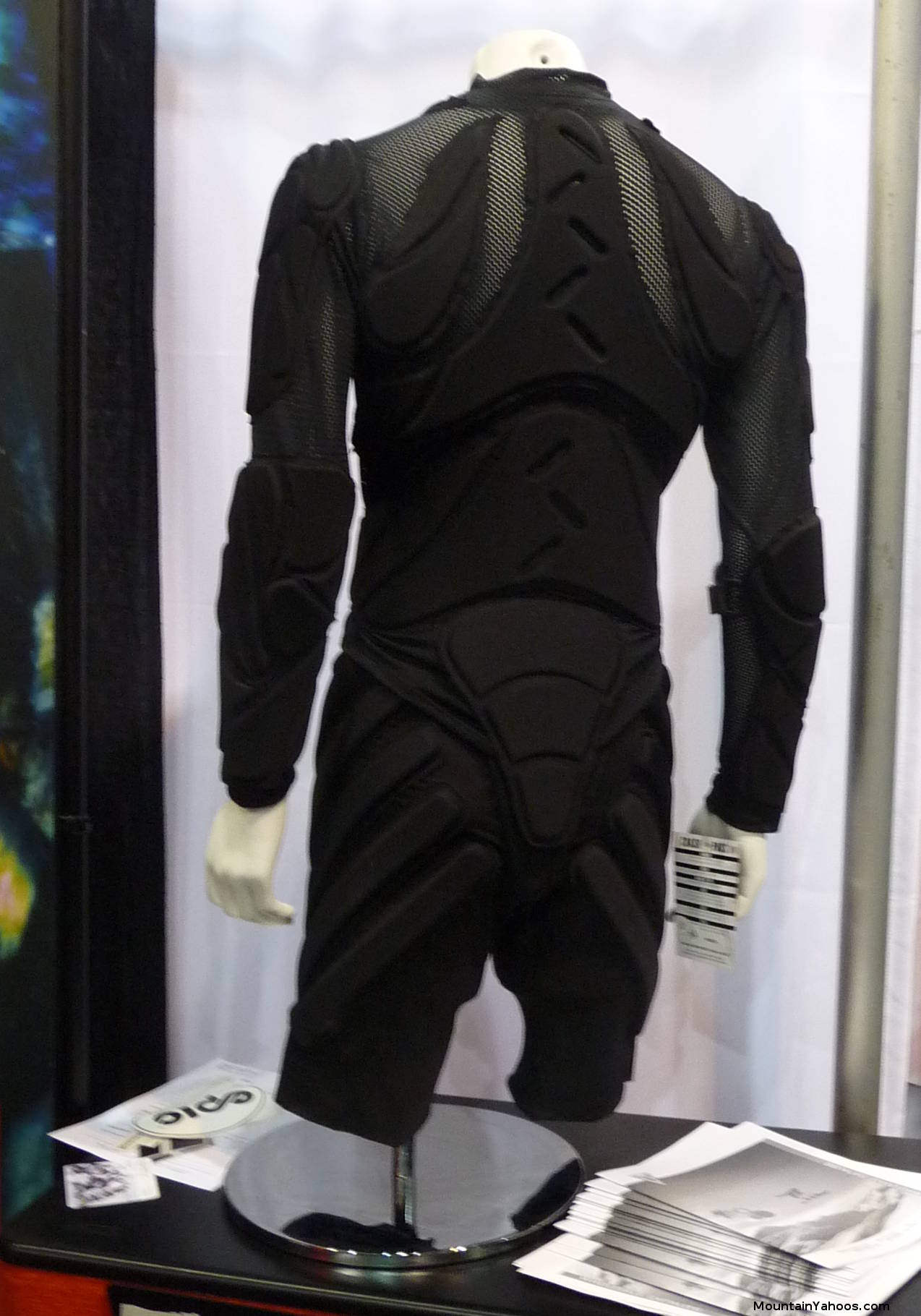 Crash Pads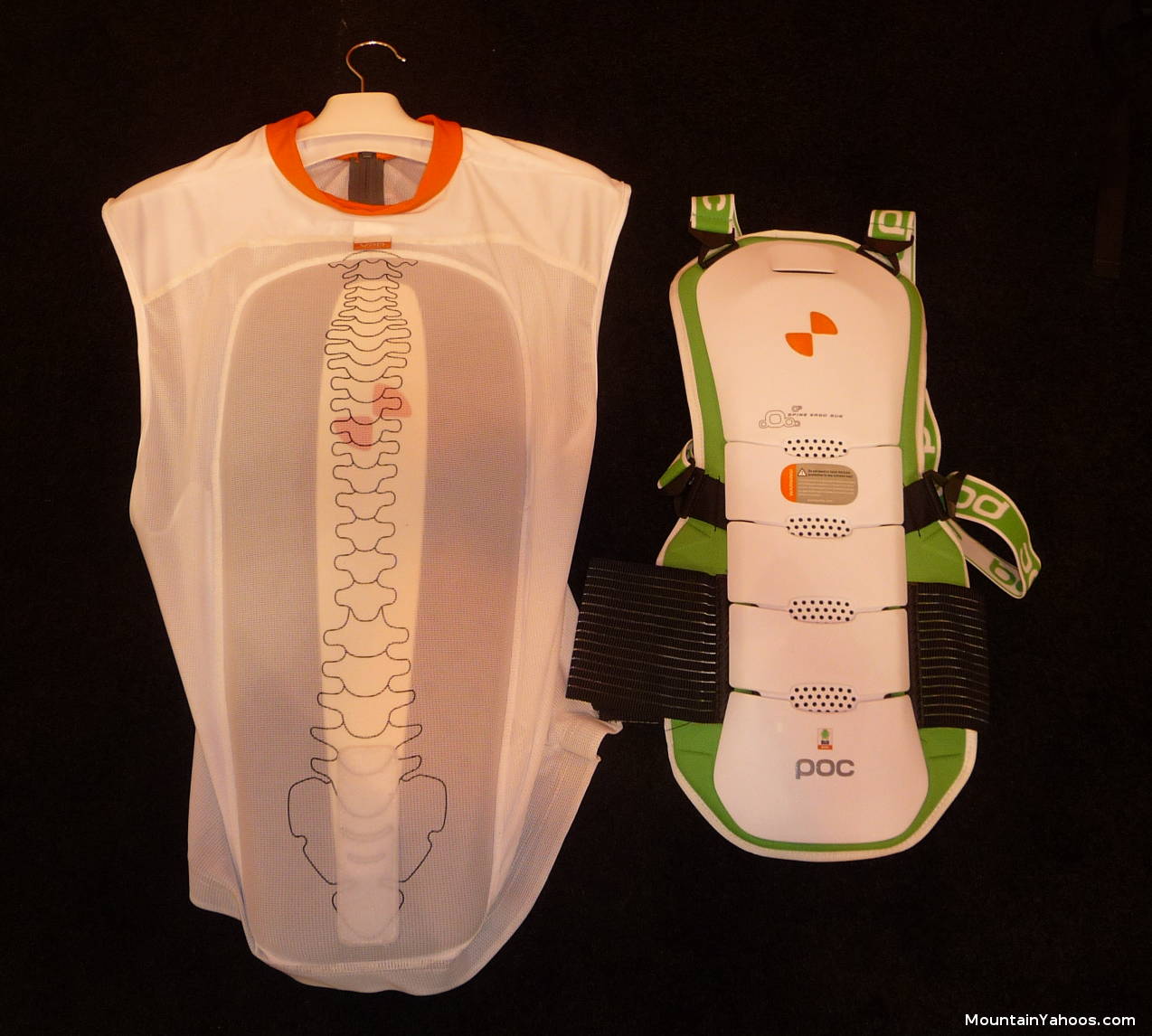 POC chest and back/spine protection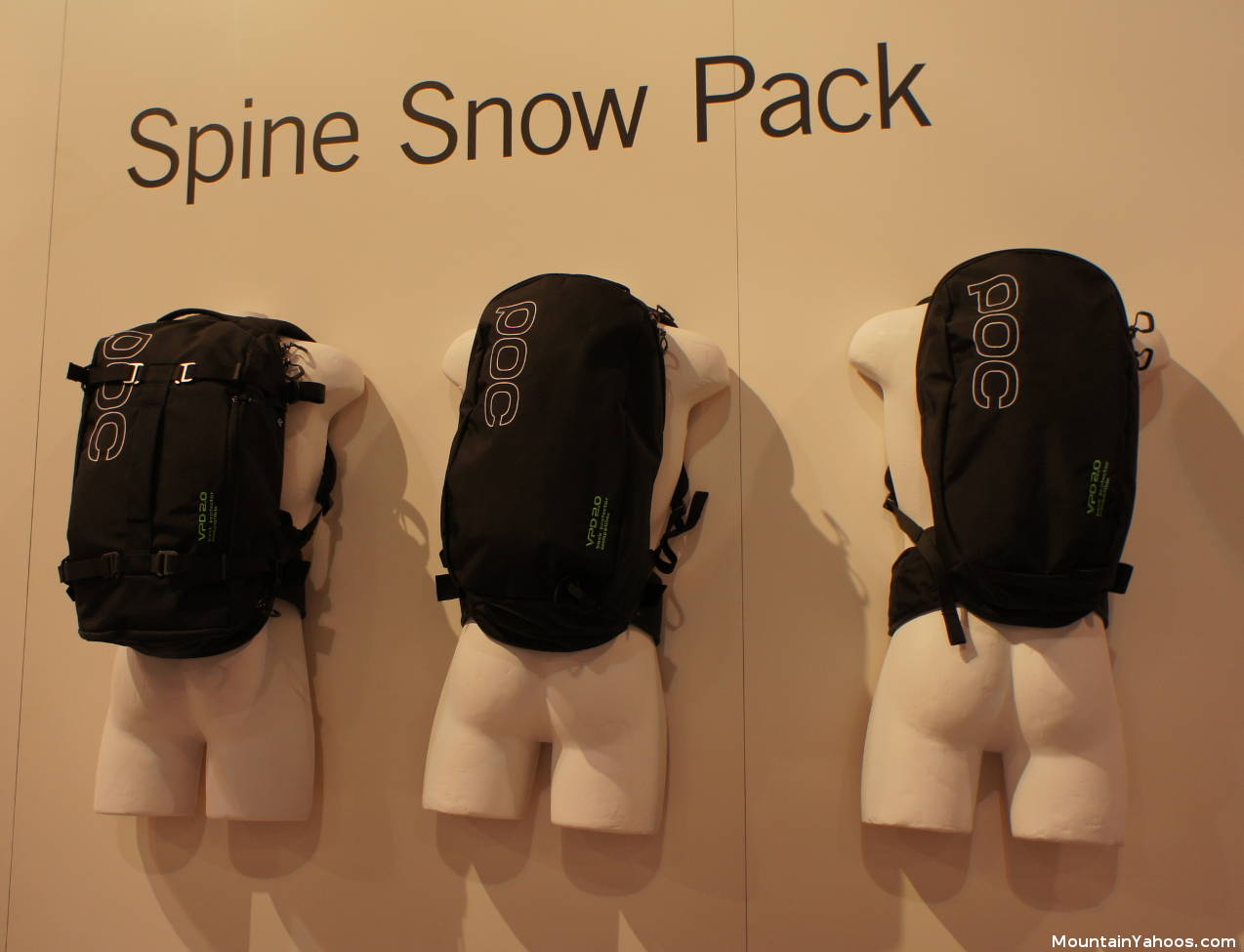 POC backpack with built-in spine protection
POC women's body protection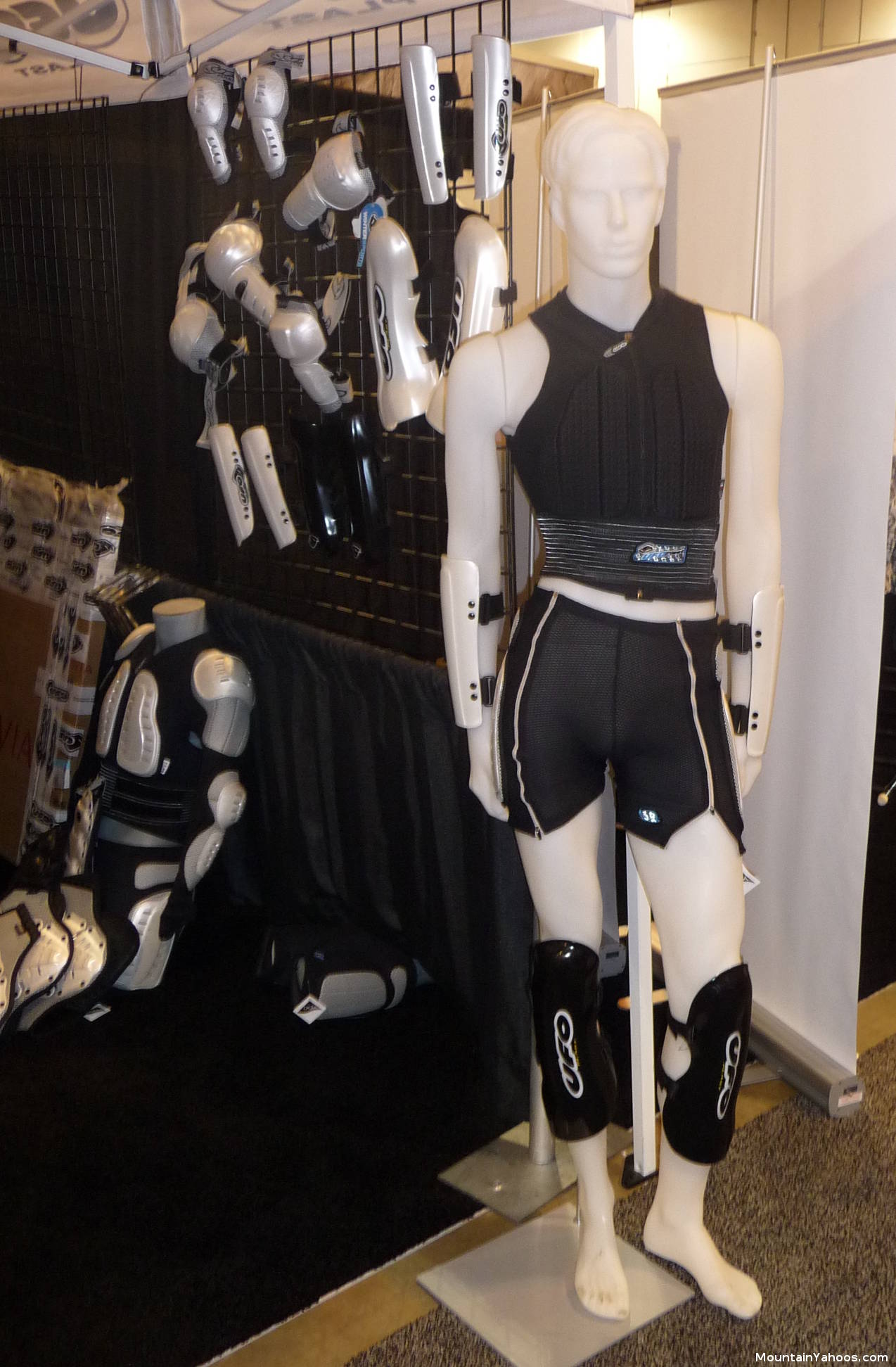 UFO Freestyle body protection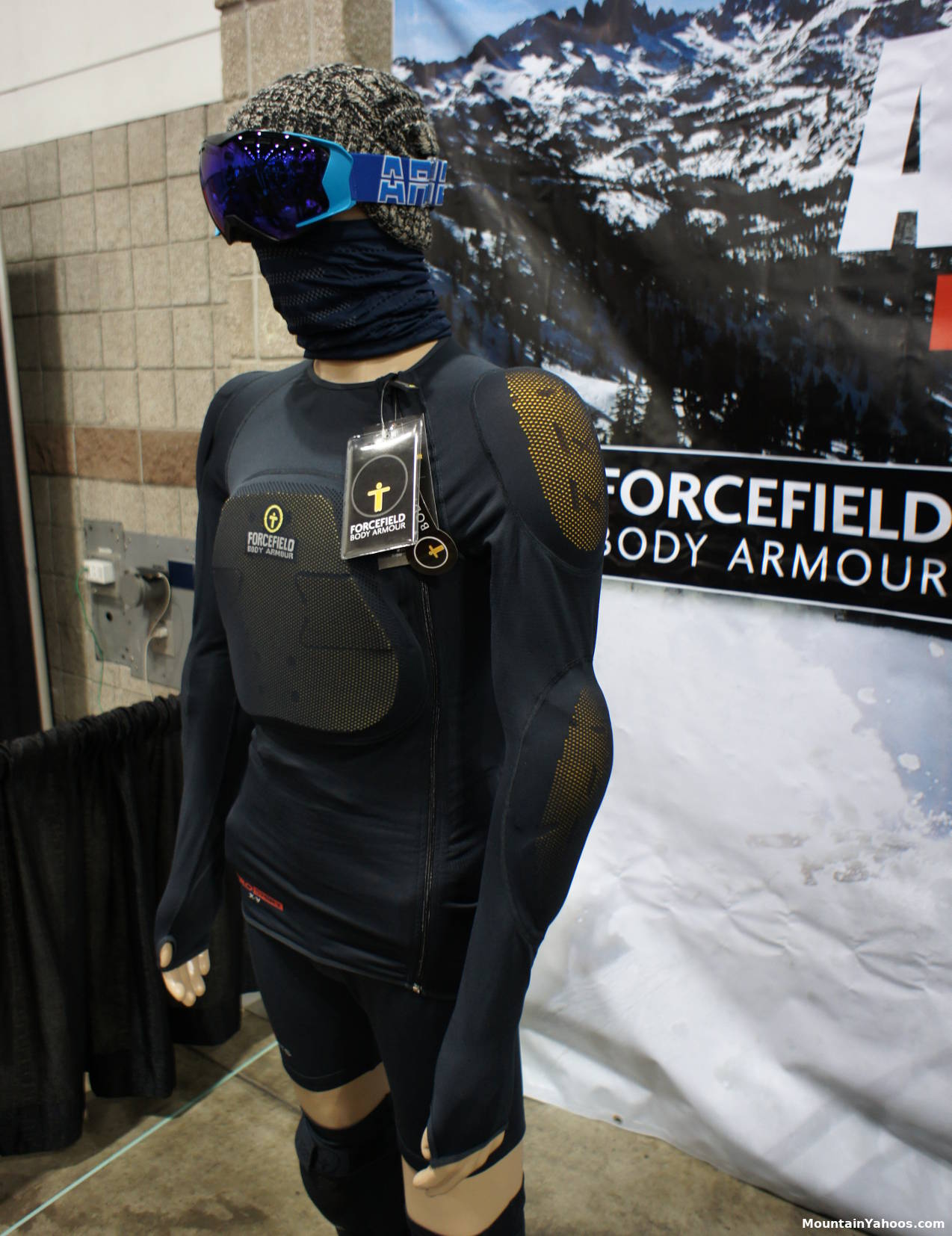 Forcefield shirt and shorts C2 rated body armour
Also see the Forcefield body armour video
G-Form Body Protection:
G-Form: Total Impact
Marker-Volkl Body Protection:
Marker-Volkl: Multi-Impact Adaptive Polymer (MAP) based protection
Armored Gloves and Wrist Guards:
Wrist Guards were first introduced for the snow boarders due to the nature of a fall when you catch an edge on a snowboard. Your feet are locked to the board, you can't put one foot out front to stop the fall so the hand is placed out in front to break the fall. This type of fall has lead to many injured wrists. This in turn has lead to the use of wrist guards.
Manufacturers Links: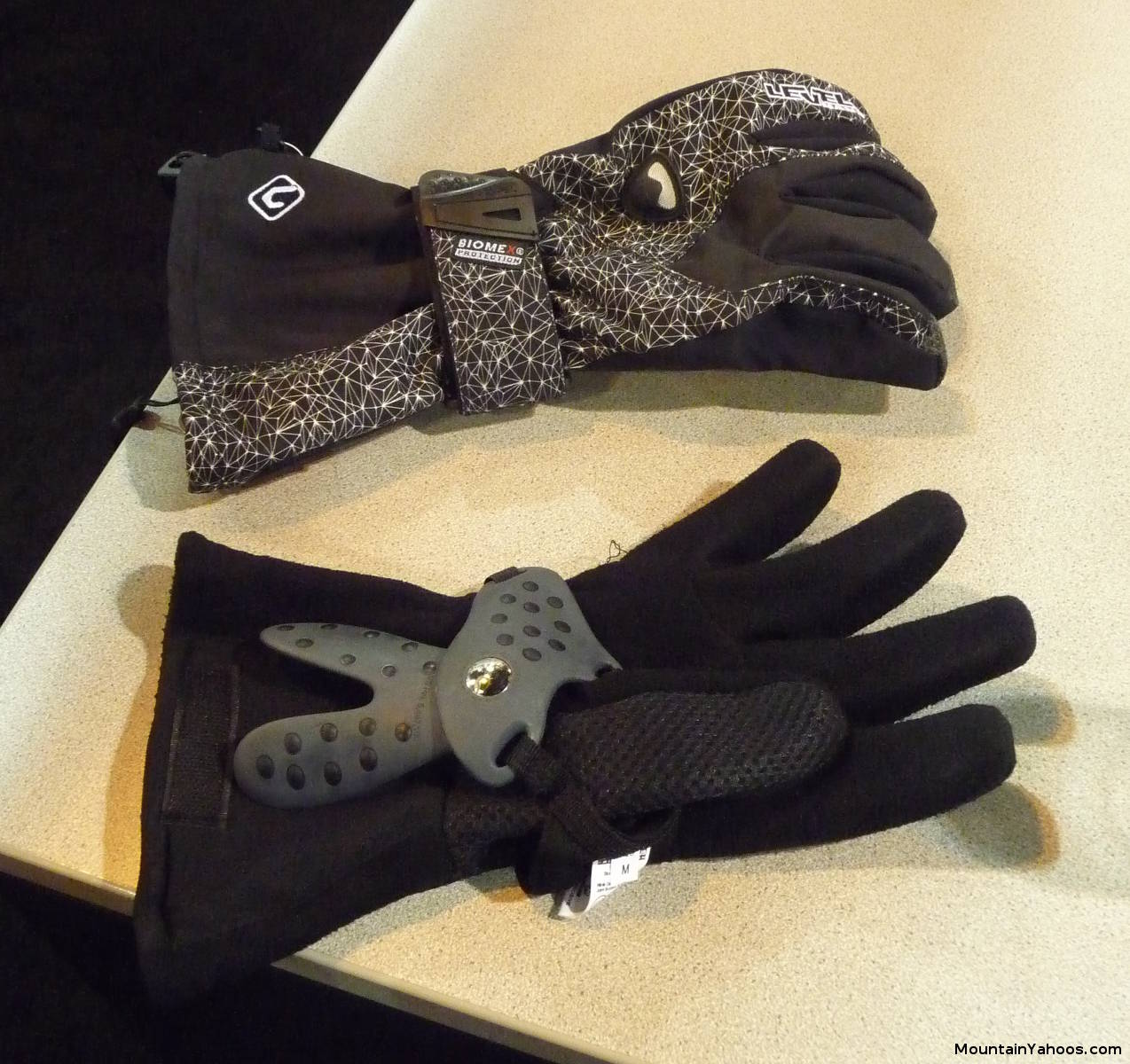 Level Biomex gloves: Wrist protection