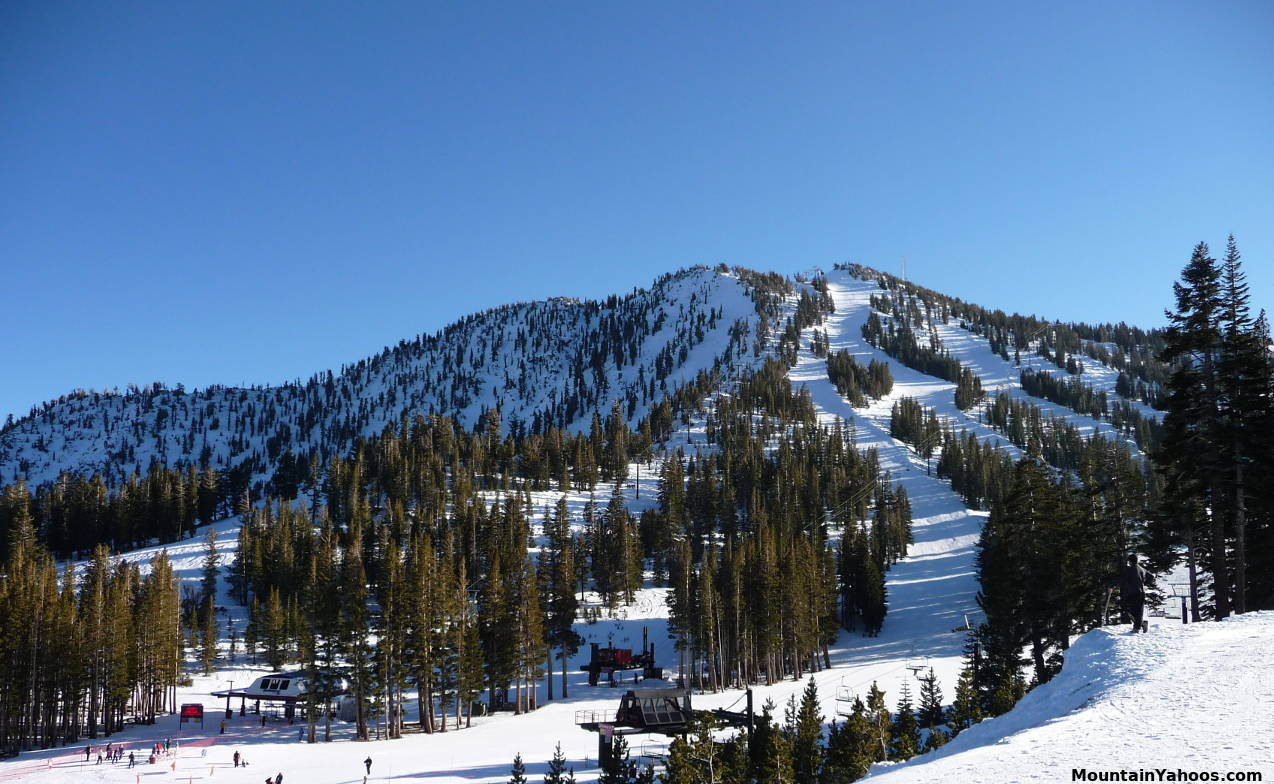 View of Mount Rose runs and chutes. There are a large number of options for dropping in on the chutes. It is advised that one follow a marked entrance.
Mount Rose is a complete mountain with runs for all skill levels. From the summit it has a fantastic view of Lake Tahoe, in fact one of the best. The far right side of the trail map will lead you to the beginner runs, the left, the blues, and the vast section in the middle is for the advanced and expert skiers. The chutes are for only the most advanced. Please assess your skill level carefully as these chutes are steep (up to 55 degrees!), long and unforgiving.
Beginners and Intermediates:
Although Mount Rose is known for its intimidating advanced terrain, twenty percent is ranked beginner. At the Main Lodge base area you can find the run "Show Off" and the conveyor lift "Magic" suited for children and first timers. Also available from the Main Lodge base area the lift "Wizard" leading to the lift "Galena", both of which are dedicated to beginners. These lists serve beginner runs exclusively so there is no way to end up in trouble.
Intermediate skiers must be careful to choose their lifts and routes carefully and follow marked blue runs to avoid the advanced terrain. Intermediate skiers will find the blue runs to be well marked and groomed.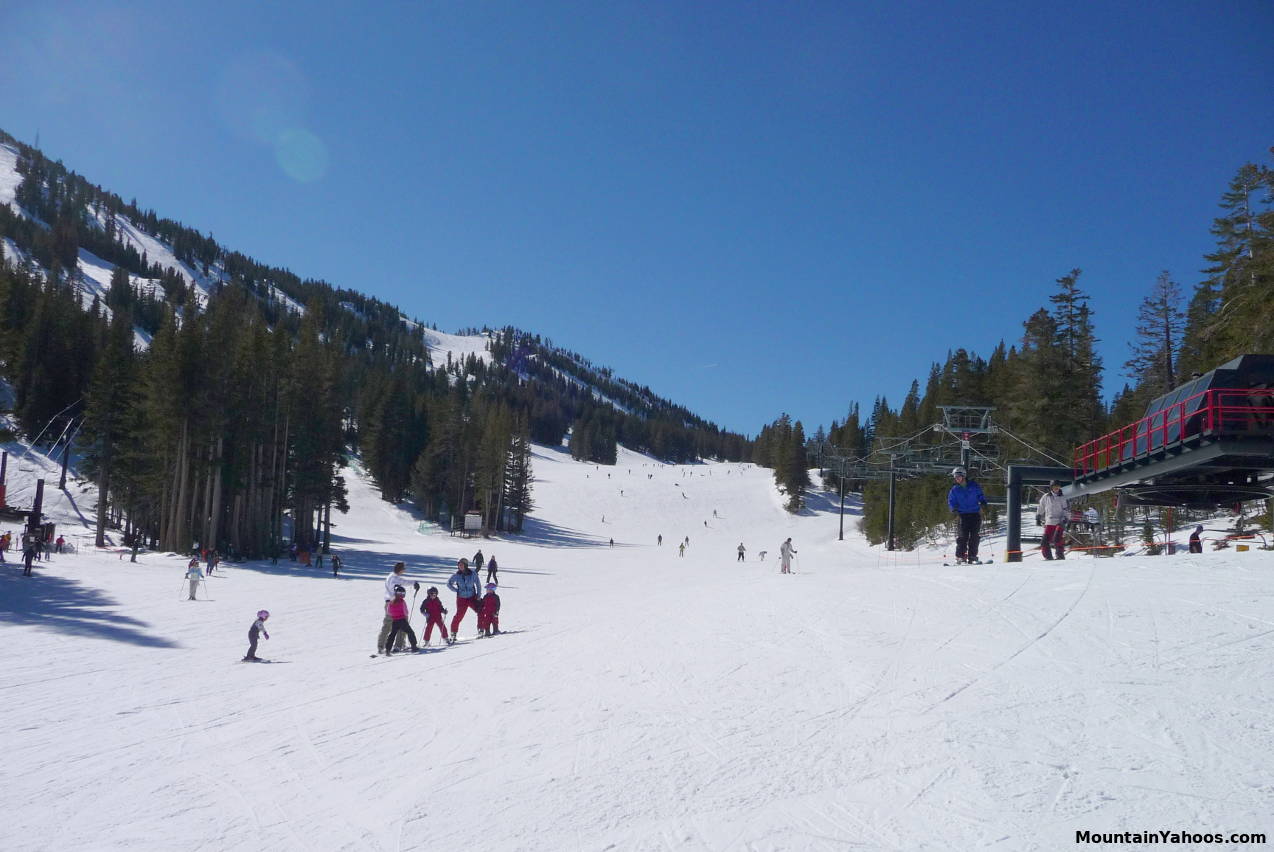 Beginner run: "Ponderosa"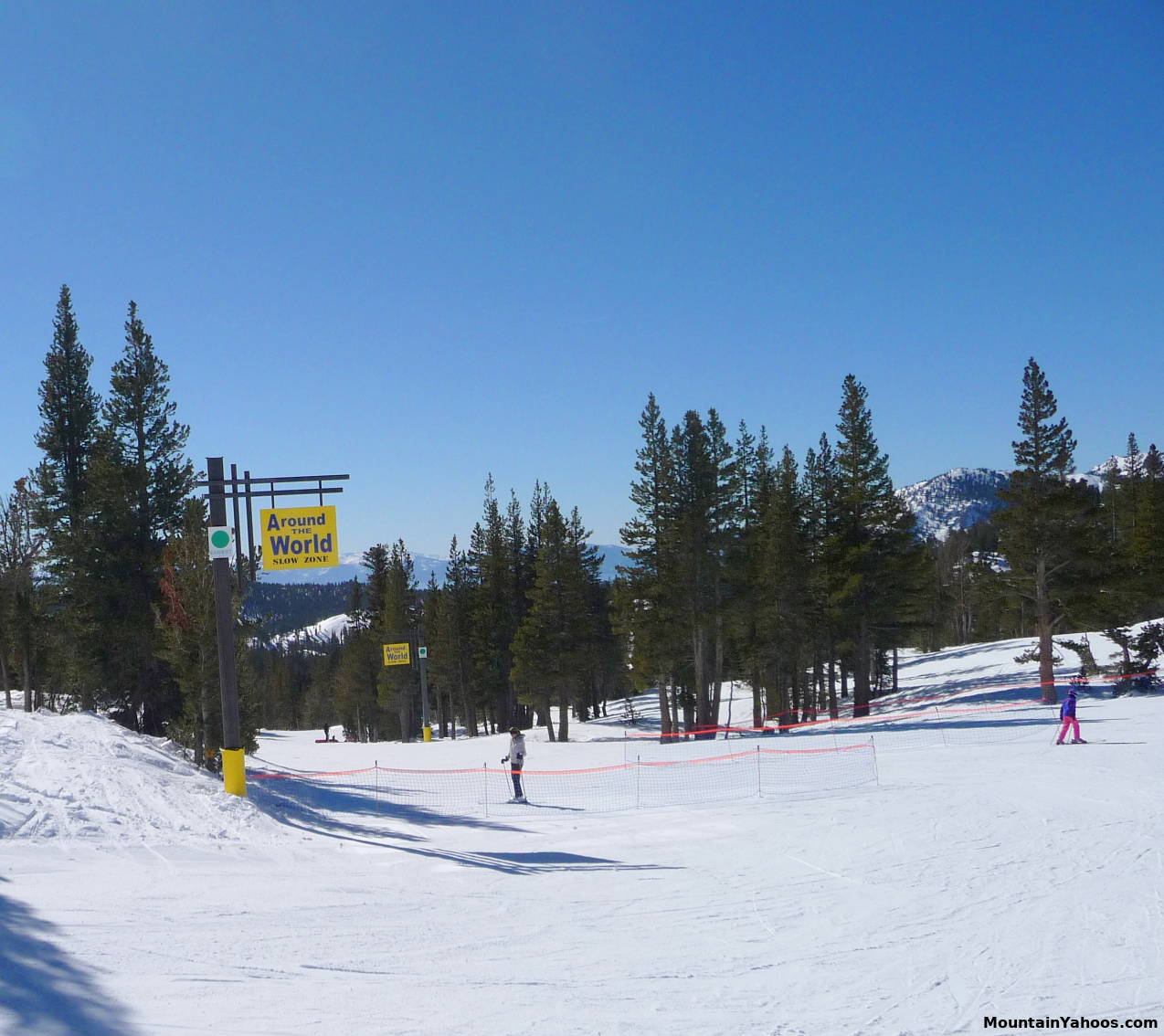 Kids park and beginner run: "Around the World"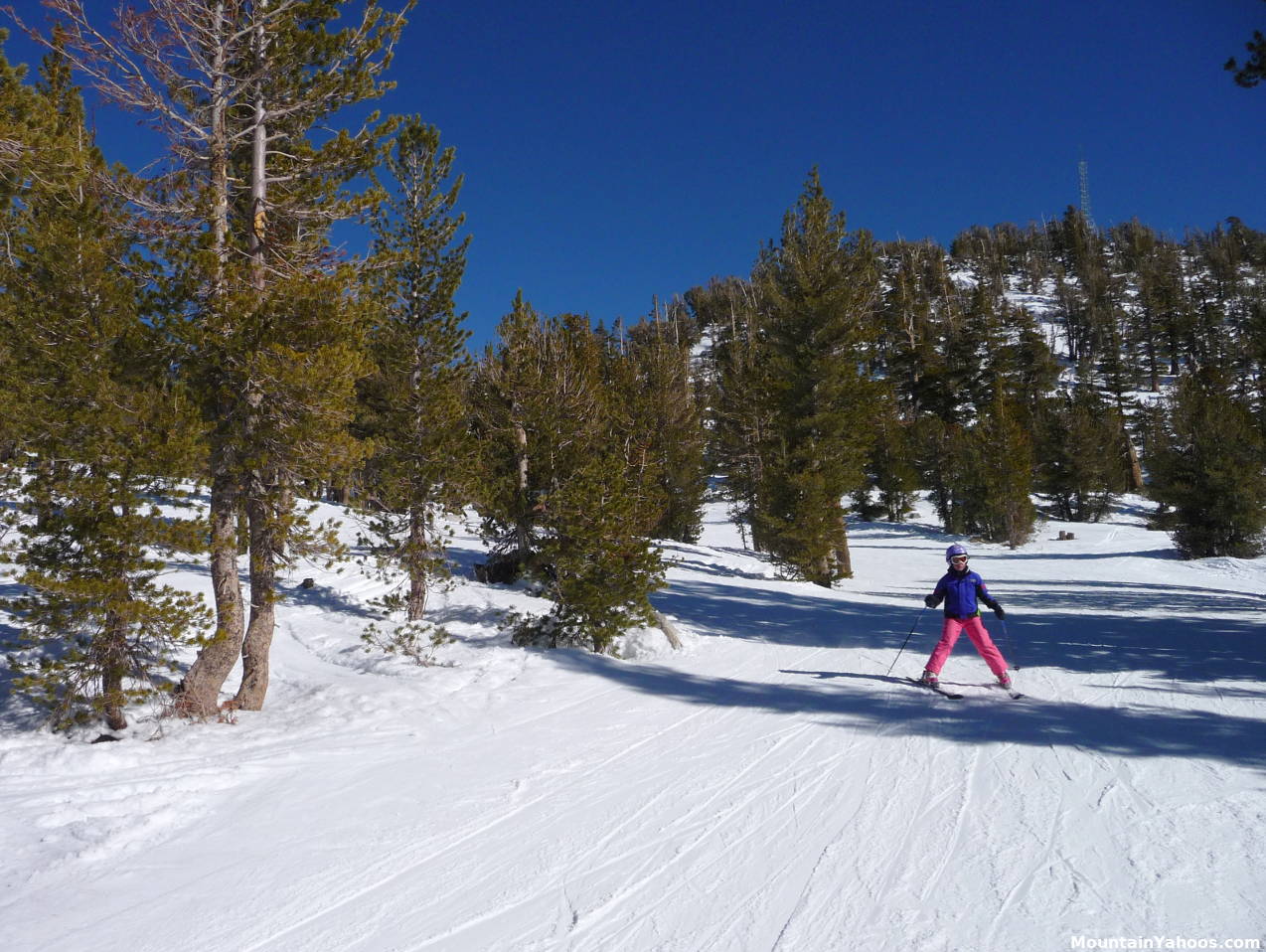 Kids park and beginner run: "Around the World"
"Around the World" is the longest of the beginners runs and is a joy to ski. Kids will love the extra props set about the park.
Steeps and Chutes:
This is where Mount Rose excels. It has some of the steepest and most challenging chutes of any ski resort. Two hundred acres of chutes, 1,500 feet of vertical with over 1,000 of those feet sustaining a slope greater than 40 degrees. Some have long rock lined routes sure to intimidate even the most advanced skiers. Be careful as there is no room for error. If it scares you, don't do it. (I had to in order to get these photos!)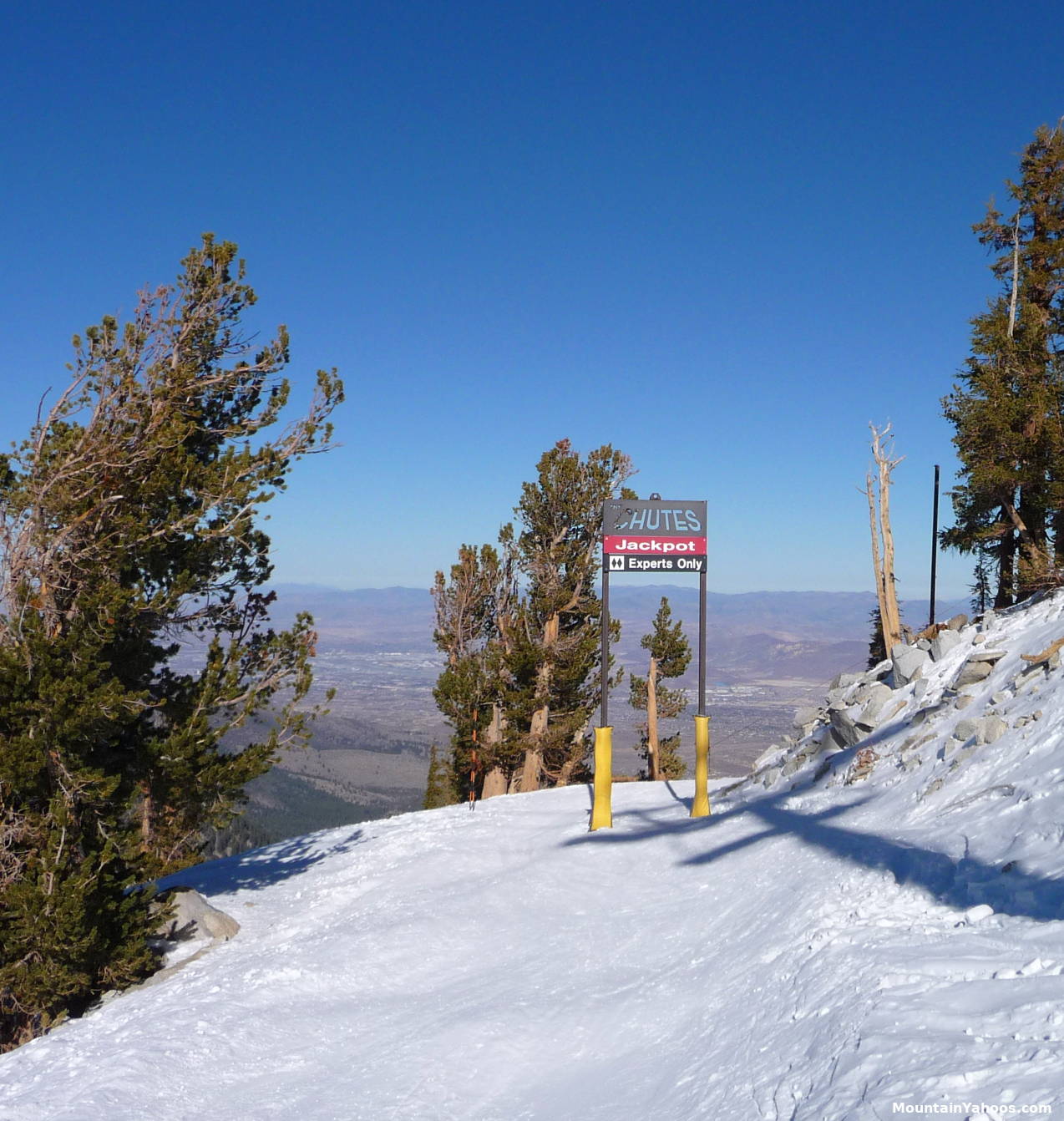 Chute entrances are marked: "Jackpot Chutes"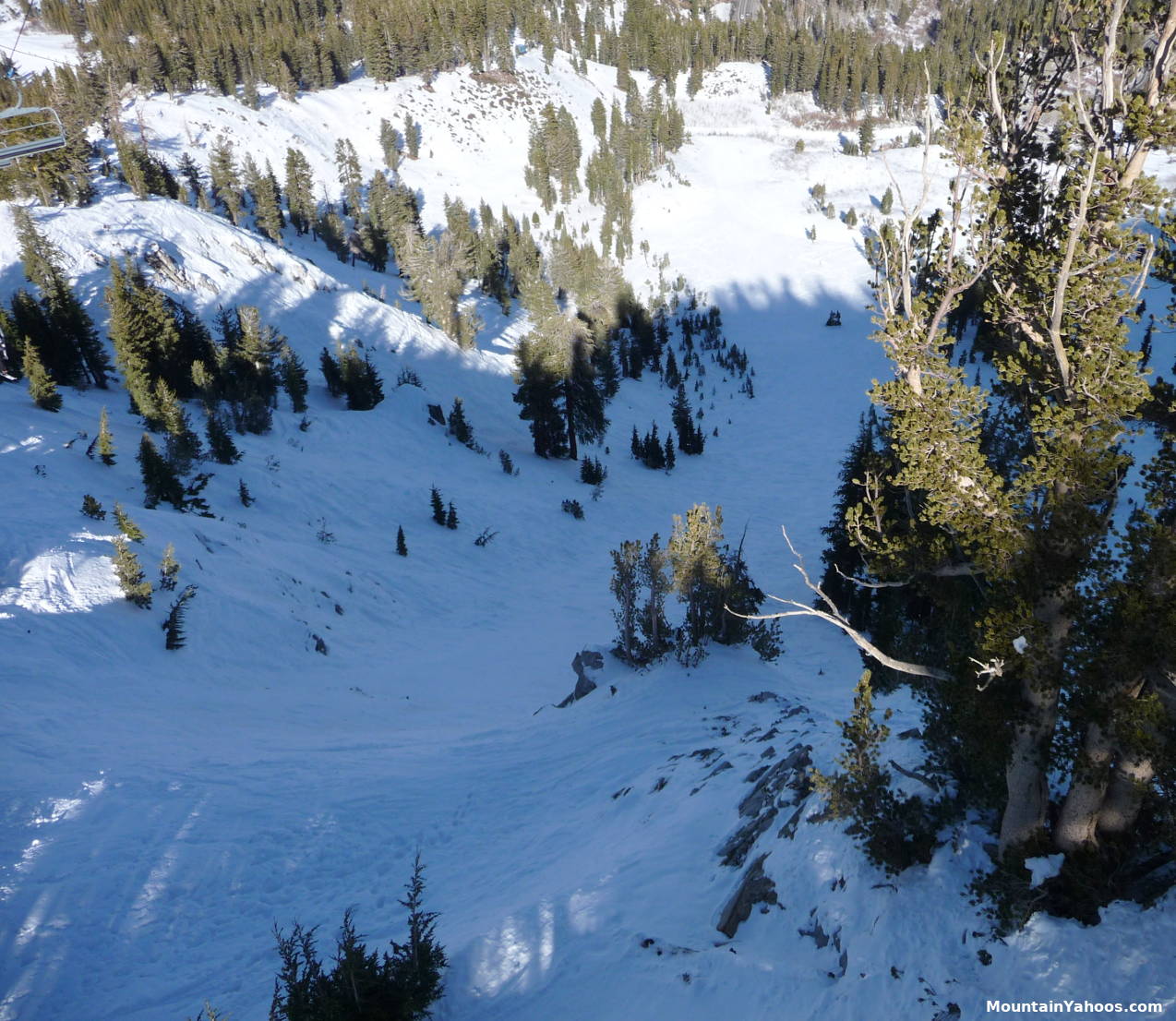 Double Diamond Run: "Jackpot Chutes"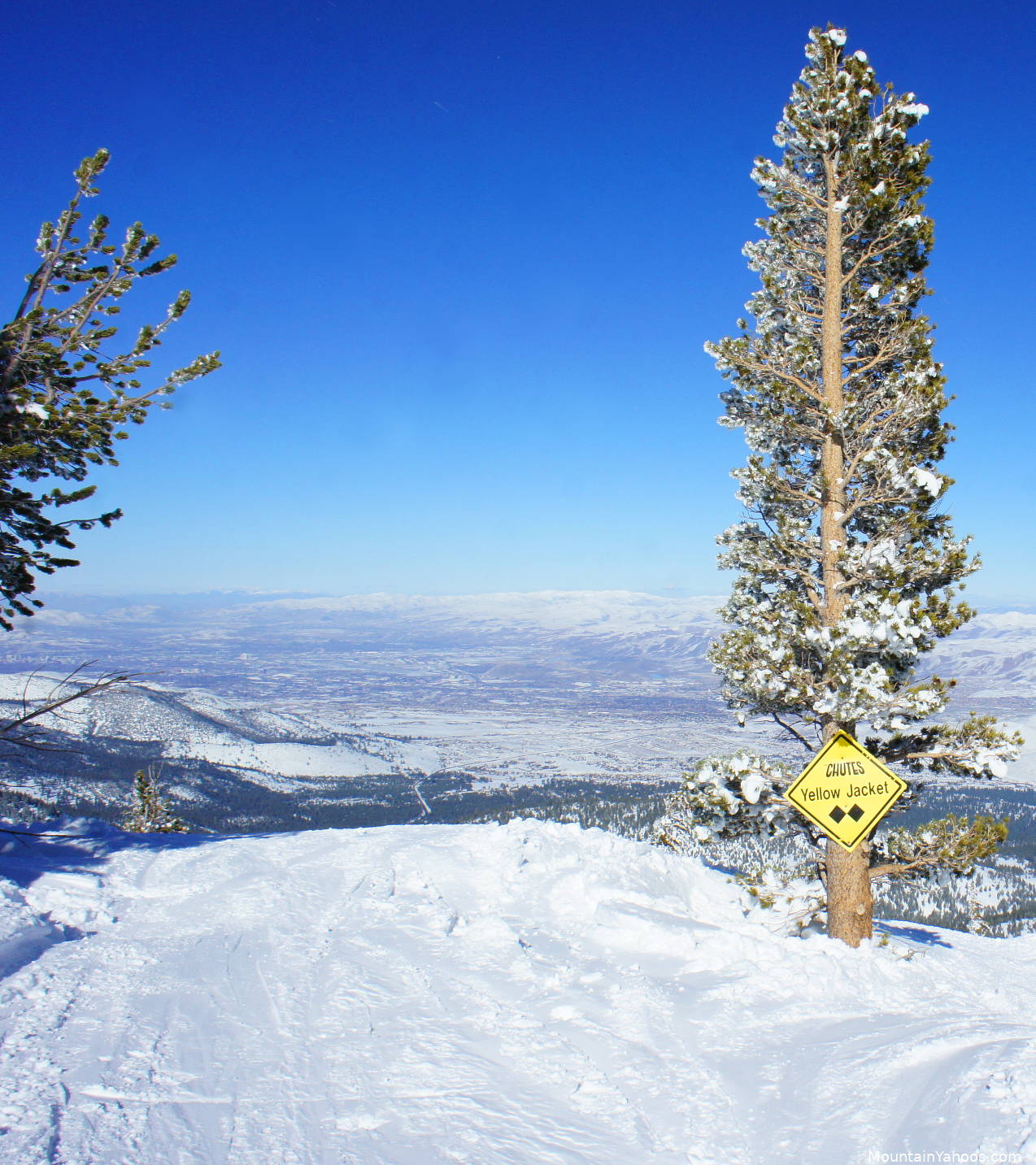 Chute entrance: "Yellow Jacket Chutes"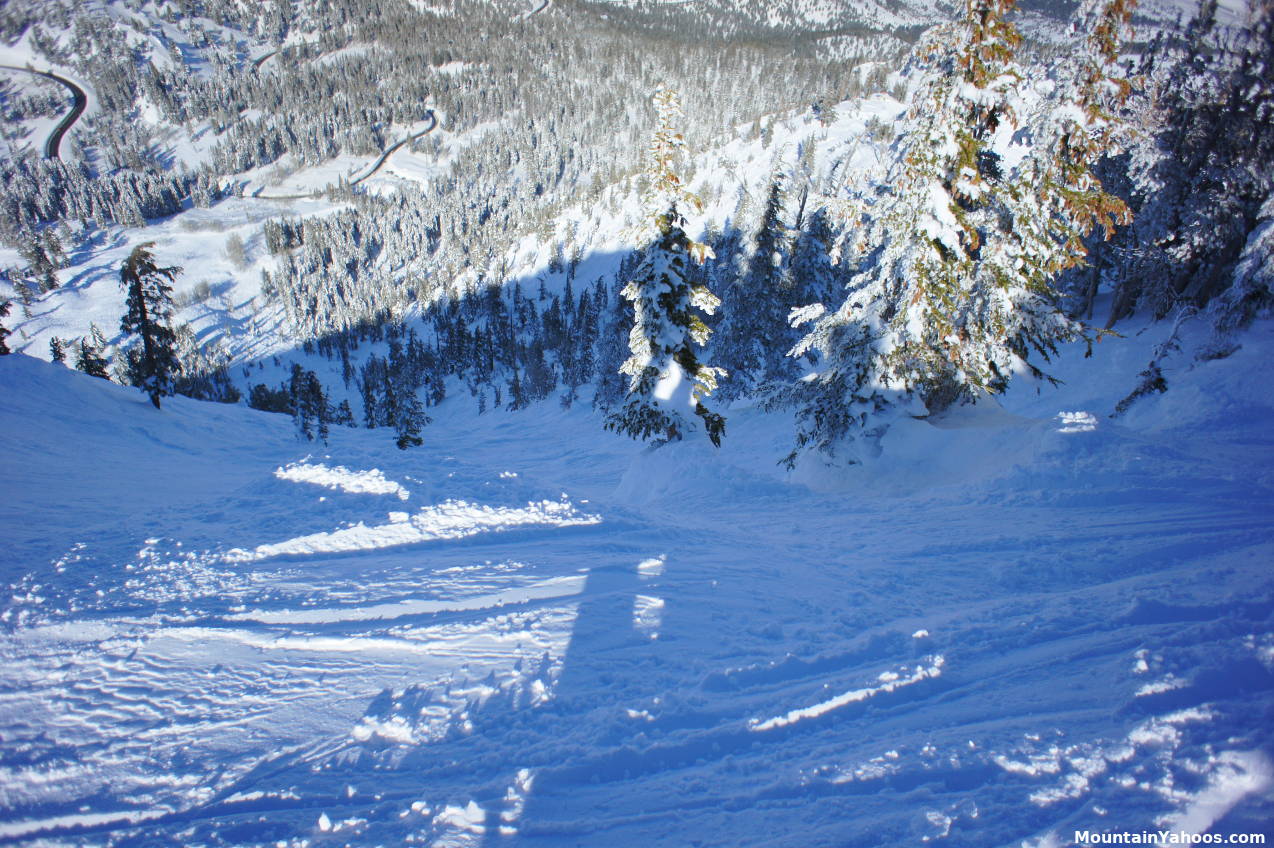 Double Diamond Run: "Yellow Jacket Chutes"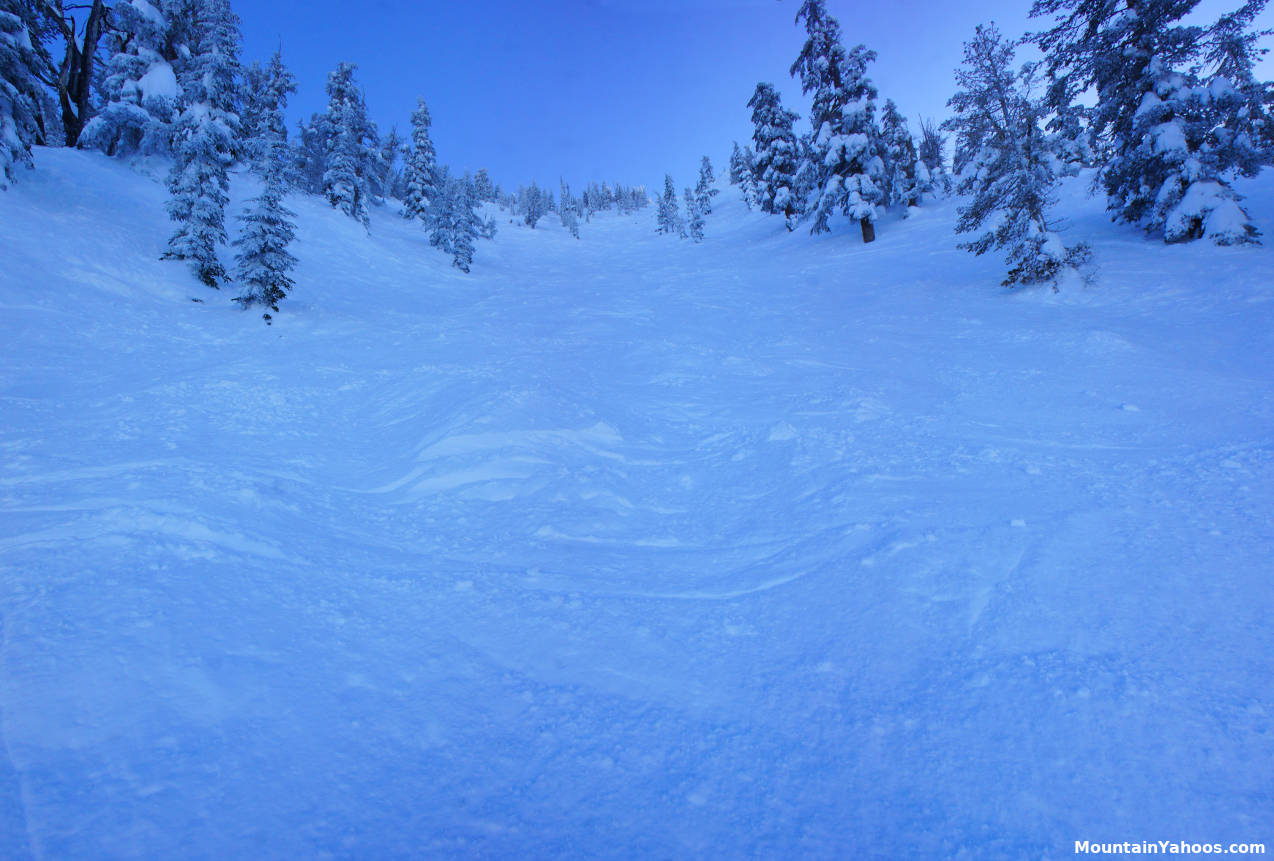 Double Diamond Run: Looking up "Yellow Jacket Chutes" gives one the perspective on how steep the chutes are and how long they are, all the while maintaining their steep pitch.
Try "El Cap" if "Jackpot" or "Yellow Jacket" chutes weren't enough.
Moguls: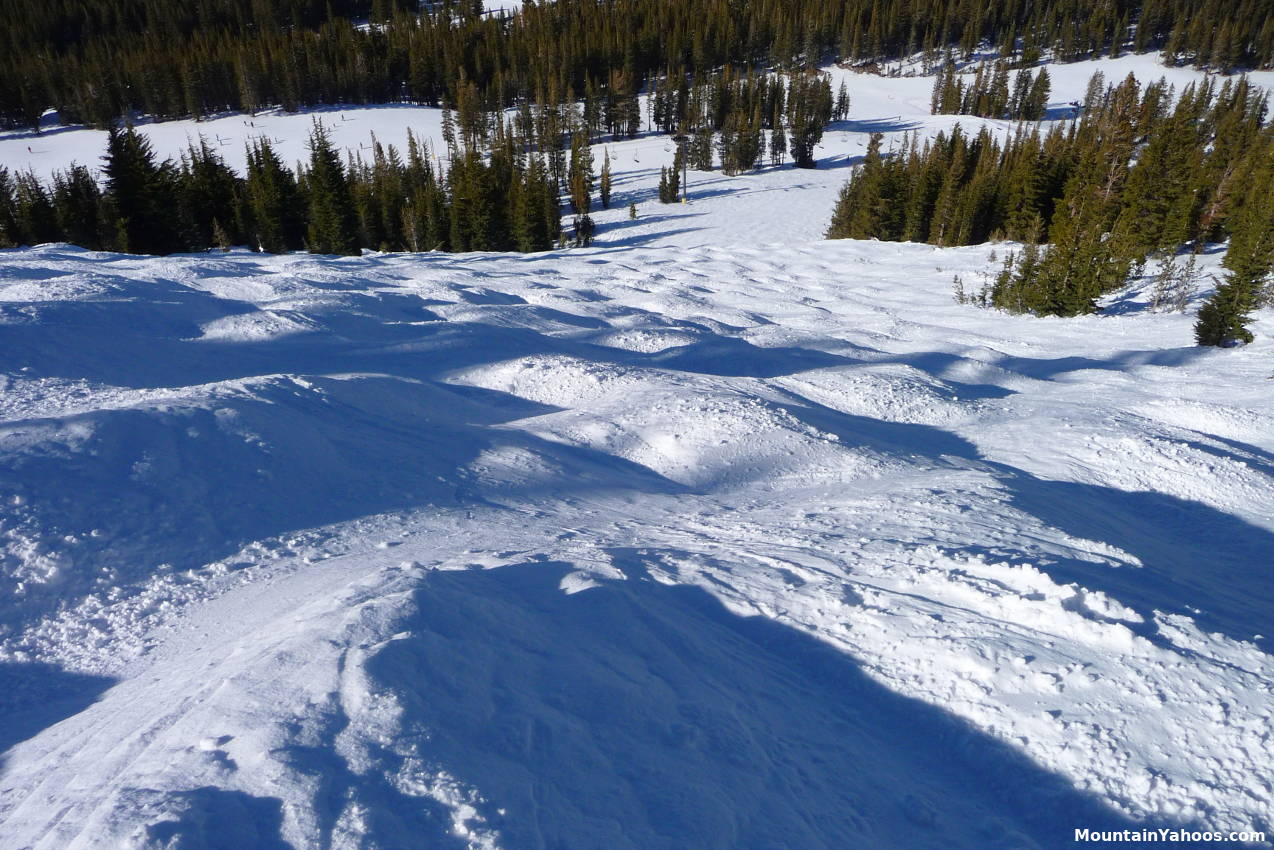 Run: "Mineshaft" - shown above is one of the many black diamond mogul runs on the right side of the trail map.