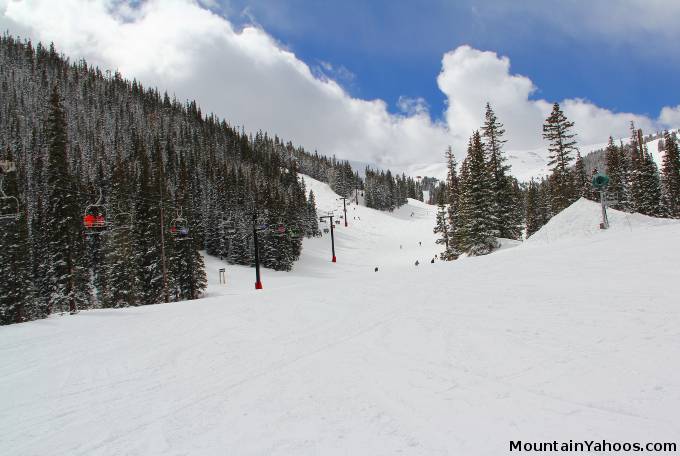 Green run "Home Run" along the route of chair 2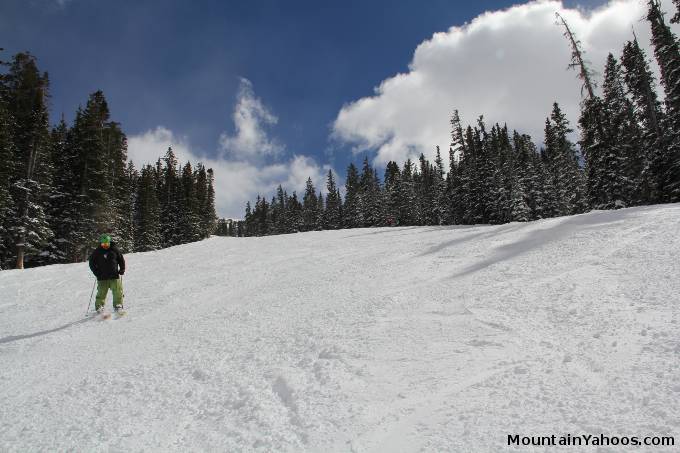 Blue cruiser "NIX NOX" accessible from lift 1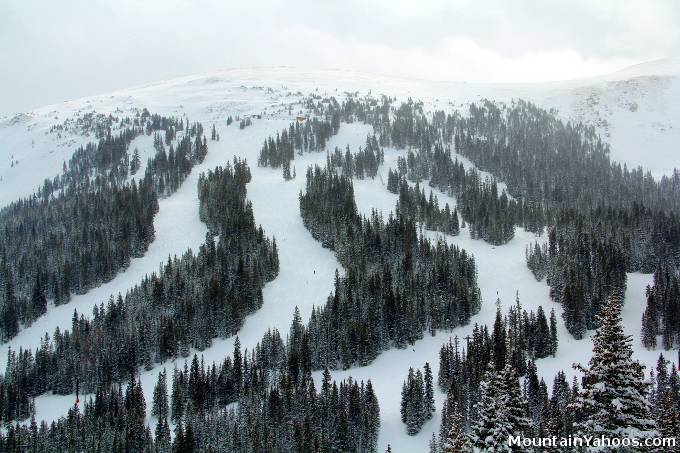 Blue runs off of chair one
Advanced Terrain:
The most aggressive part of the mountain is accessible from Lift one and the upper terrain accessible from lift nine. List nine is the only lift which does not offer an easy way down. Beginners are safe riding any other lift.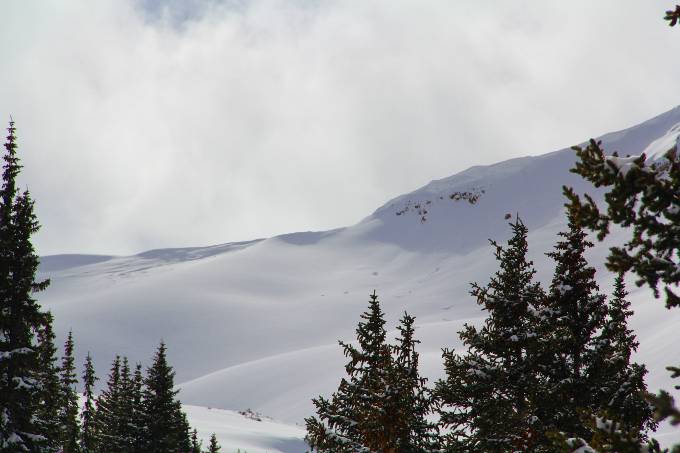 Advanced upper terrain off of the ridge above lift 6. One must hike straight up the back country access points to get this area. The upper terrain to the North (trail map right) is snowcat accessible and this is where one finds the fresh powder after a snow dump. There is no lift to this area. Pick up the snowcat (when operating) just beyond Gate 1 North of chair 9. The skiable terrain is above chair 9 to above chair 4. Although free, you must sign a waiver in order to pick up a snowcat pass. Snowcat operations are from Wednesday to Sunday, 10:00 to 2:20.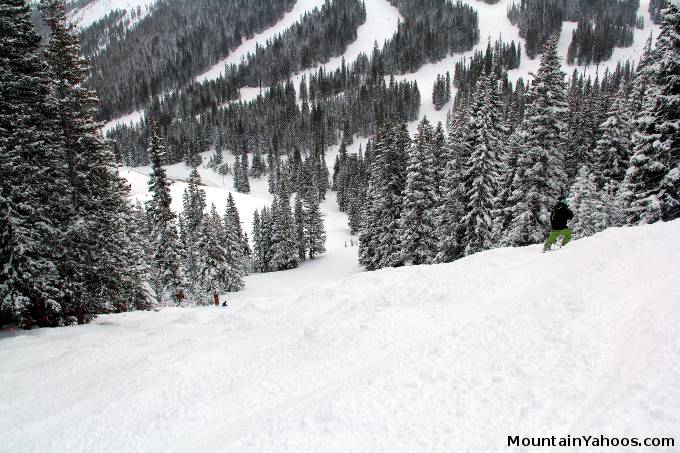 View looking down "Splashdown" mogul run which leads to the base of lift 4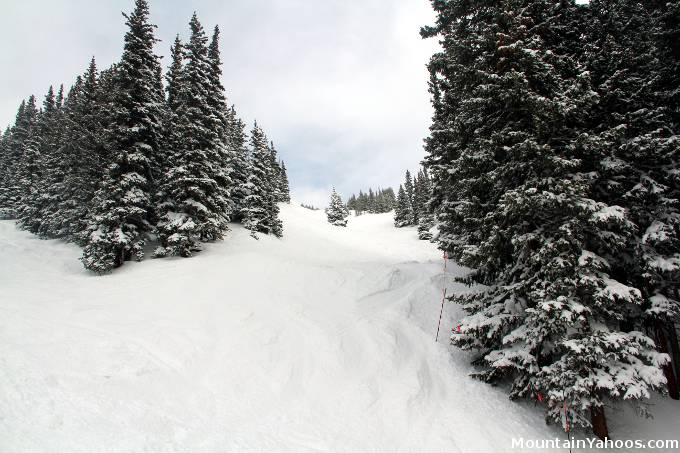 View looking up a portion of "Spalshdown"