Loveland Ski Area Location: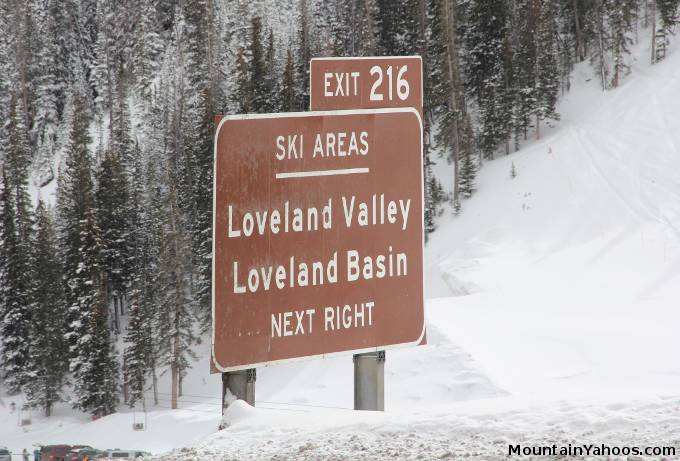 Loveland is located West of Denver Colorado, just before the Eisenhower tunnel when traveling west on Highway I-70.
Map of Loveland Colorado:
Loveland Ski Resort (mountain base):
I-70

,

Georgetown

Colorado

USA

80444

Latitude: 39.680654
Longitude: -105.895886
Directions to Loveland Ski Area:
Most of the skiers at Loveland drove from Denver or the surrounding Denver area.
Take the I-70 Hwy West from

Denver Colorado

Take Hwy I-70 West from Denver
Exit 216

It's that easy!
Parking:
Loveland has one rather large parking lot at the base of the mountain.
Road conditions:
Colorado map: road conditions (select hwy to view conditions)
Other transportation options: