Brian Head Ski Resort Description:
Brian Head Ski Resort in Utah is located in Southern Utah surrounded by some of America's most famous national parks: Zion (1.5 hrs), Grand Canyon, Bryce Canyon (1.5 hrs), Canyonlands and Arches National Park. It is actually closer to Las Vegas Nevada (3 hour drive) than Salt Lake City Utah (4 hour drive).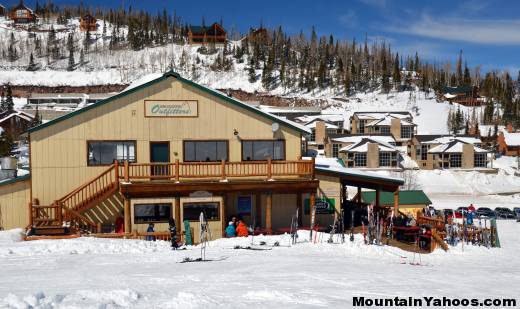 Giant Steps Lodge (base of Giant Steps lift)
Brian Head Resort Terrain:
Brian Head ski resort has two mountains, Navajo Peak which is almost exclusively beginner runs (with some intermediate and only one advanced run) and Brian Head Peak which is almost exclusively intermediate, advanced and expert runs.
Beginners and Intermediates:
The two separate mountain peaks with two separate skill levels allows the beginners on Navajo Peak to ski at their own pace without any fear of fast overtaking skiers and snow boarders rushing past them. It's also good for the ego, who is going to look that much better than you?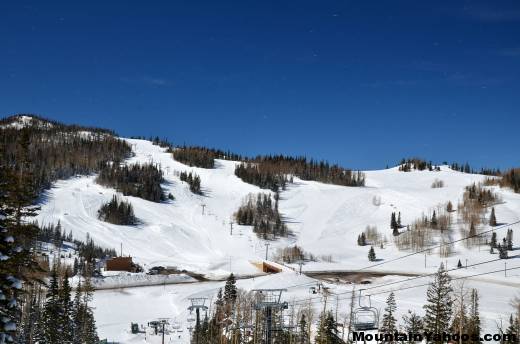 Navajo Mountain: primarily beginner "green" runs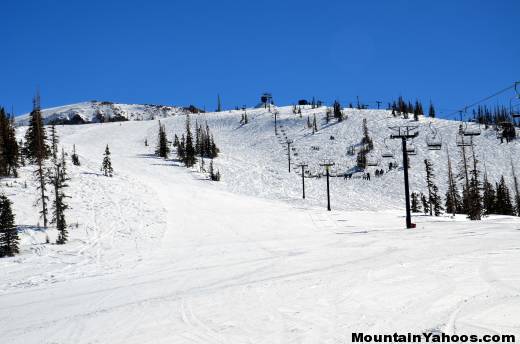 Sunburst (blue run) off of Giant Steps lift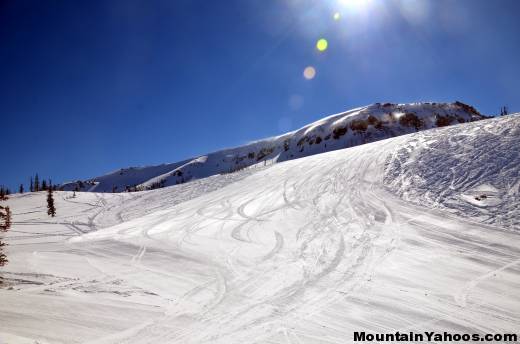 Hunter's Run (blue) off of Giant Steps lift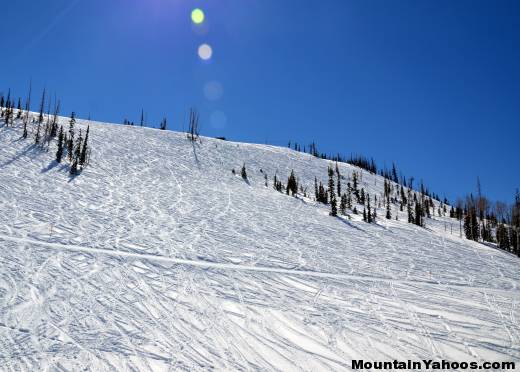 Sunburst / Bear Paw area (blue) off of Giant Steps lift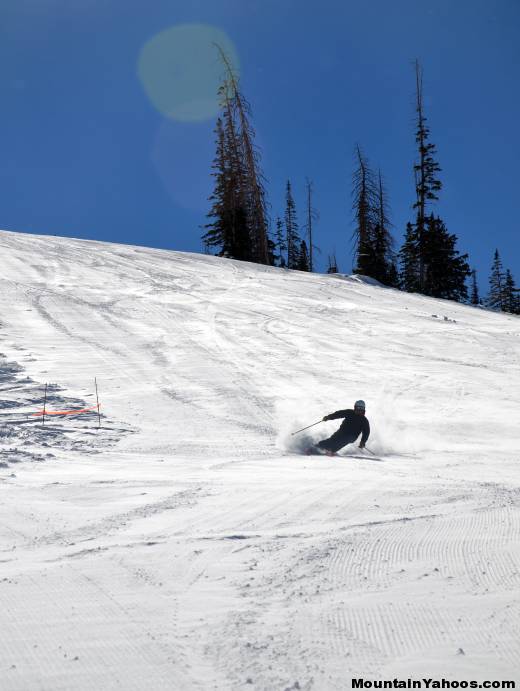 Aught (blue) off of Roulette lift
Advanced:
All the advanced terrain worth considering at Brian Head resort is on Brian Head Peak. You will find the advanced runs to be gentle black diamond runs (nothing treacherous). When the back country gates are open, Brian Head also offers a substantial variety of back country terrain.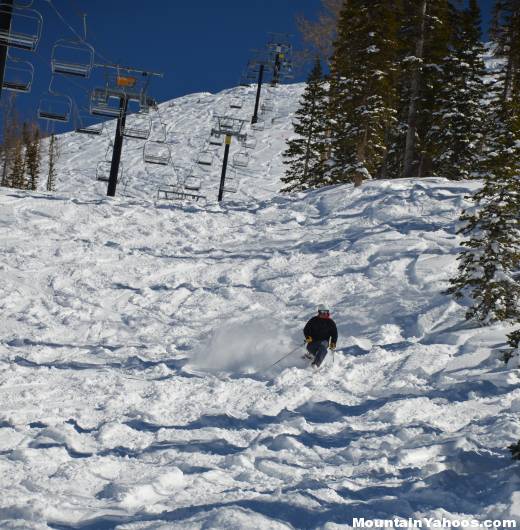 Sun Spot (black diamond run) (take skiers right at the top of Alpen Glow lift)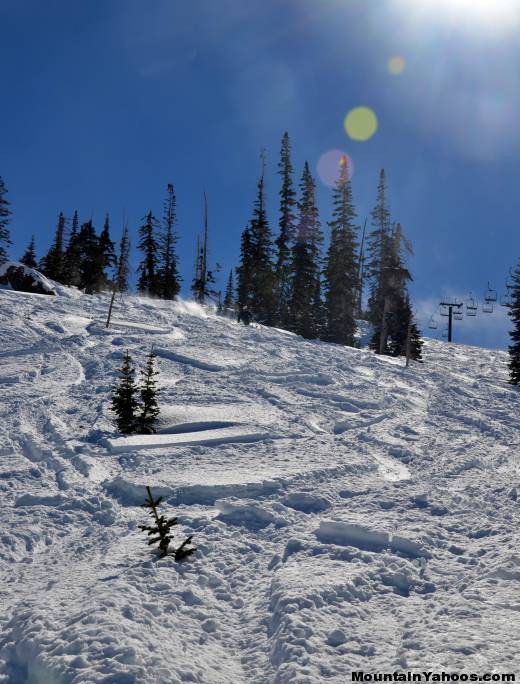 First Tracks (black diamond run) (take skiers left at the top of Roulette lift)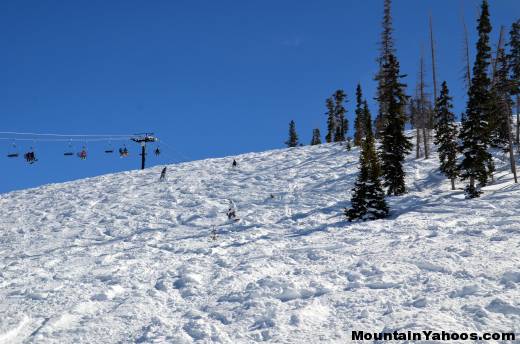 Giant Steps (black diamond run) (Giant Steps lift line)
Chutes:
Accessible by hike from the summit only. Conditions may not be permissible.
Trees:
Dark Hollow and Pillows are both very open "tree skiing areas".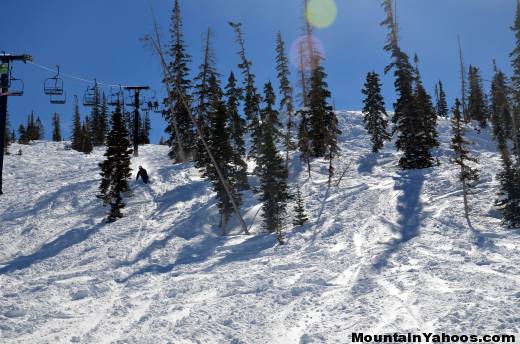 Dark Hollow off of Roulette lift.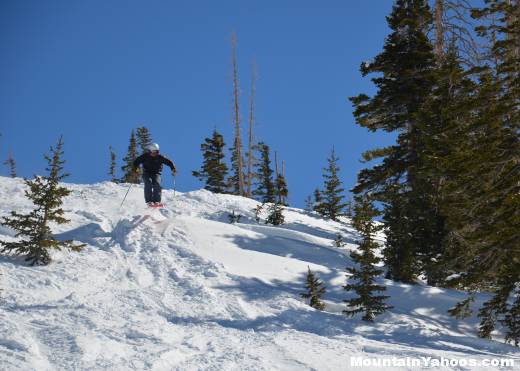 Pillows (Accessible from either Giant Steps or Roulette lift)
Moguls:
There appears to be no "signature mogul run". Moguls certainly may exist on the more advanced runs depending on conditions.
Out of Bounds:
Brian Head Resorts has accessible "off piste", "out of bounds" gates which will often provide for you access to untouched powder and the only way to find a double black diamond runs. This of course is not patrolled, groomed or avalanche controlled. Out of bounds areas are skied at your own risk.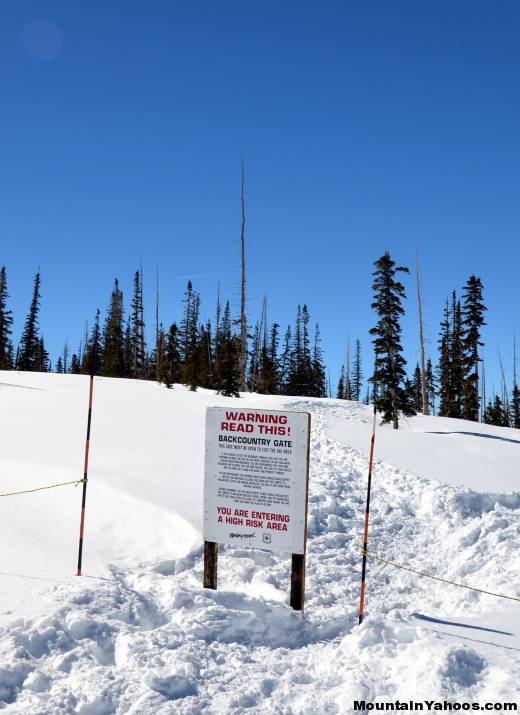 Alpen Glow back country gate (skiers left off of the top of Alpen Glow lift)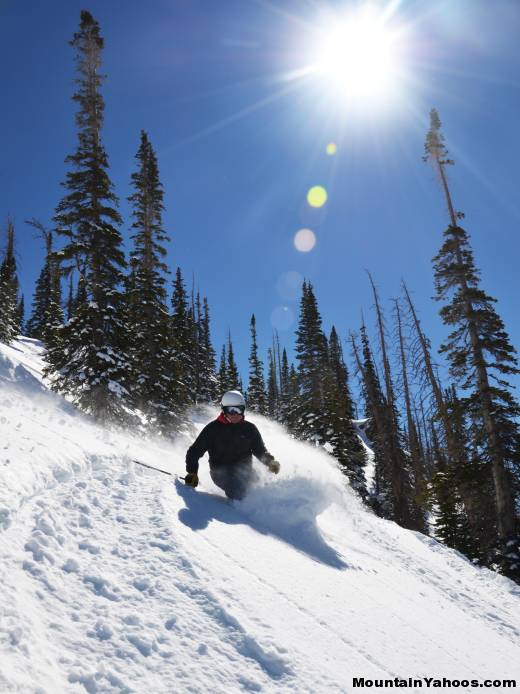 Alpen Glow back country run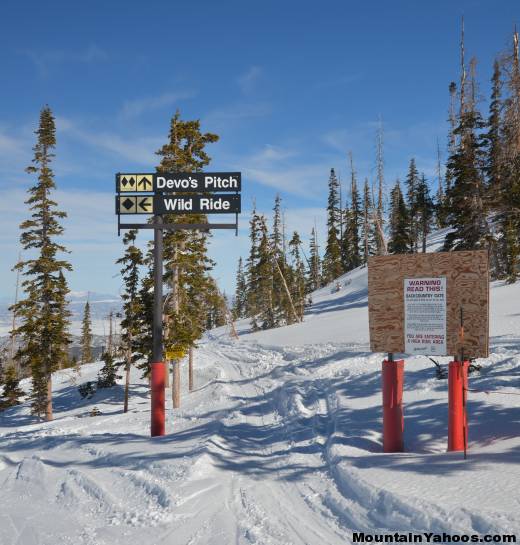 Devo's Pitch back country gate. Access from the top of Roulette lift. Leads you down the steep "Devo's Pitch" and then back into the resort run "Wild Ride".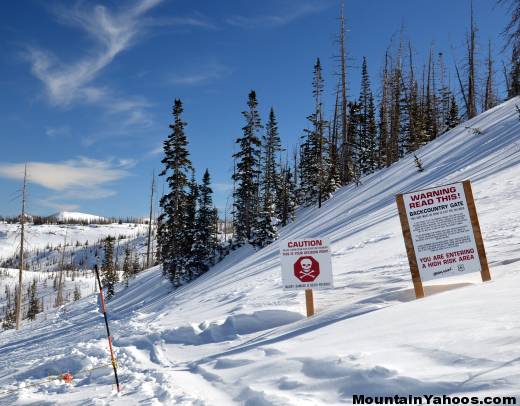 Roulette back country gate. This is another access into the Devo's Pitch area.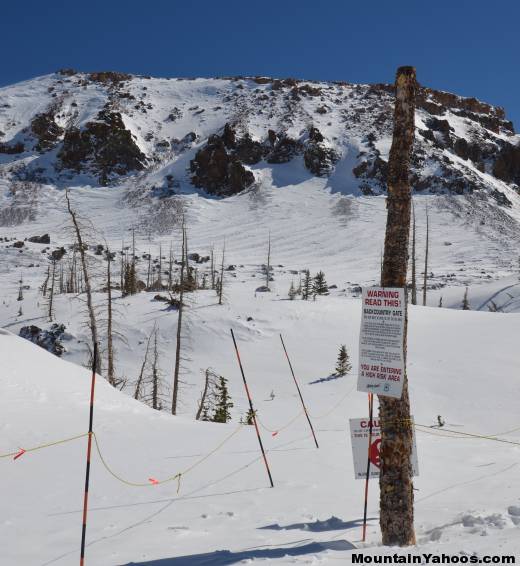 Giant Steps back country gate. Note that it is quite a hike from here to any of the terrain at higher elevation. Check with the ski patrol for guidance in this area.
Brian Head Terrain Parks:
A park for beginners is located at Navajo Peak, and intermediate and expert parks are located at Brian Head peak at Giant Steps.
Brian Head lists three terrain parks: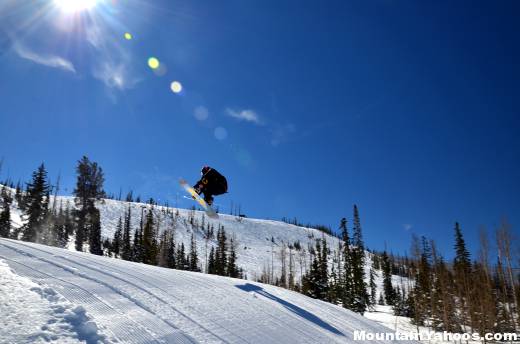 A boarder ripp'n it off of a jump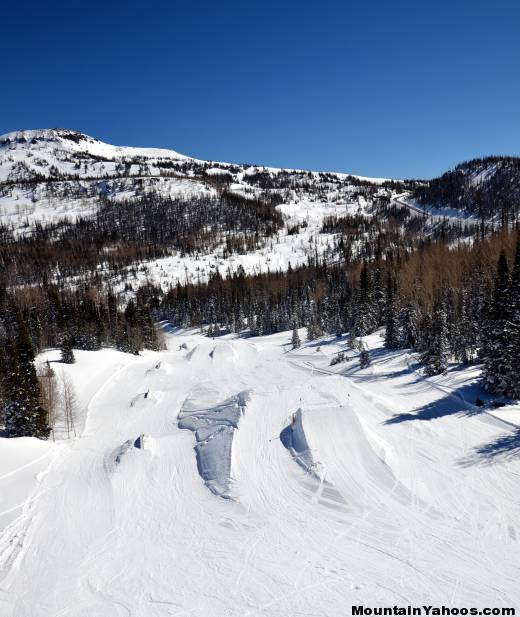 Terrain Park under Wildflower lift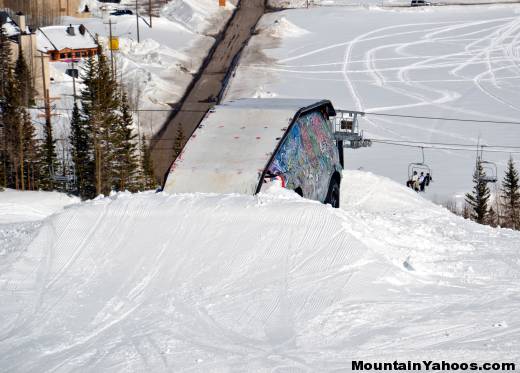 Wildflower Terrain Park: Box car (yes that's a car under the table-top)
Brian Head Tubing Park:
For those not old enough or not enthusiastic enough to tackle the mountain, Brian Head also has a six lane tubing park at the Navajo Lodge Learning Center.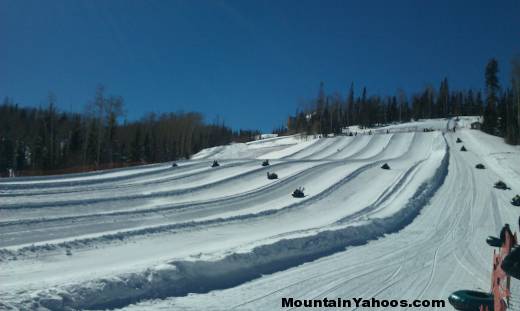 Brian Head Apres Ski:
The "Lift Bar" at the Grand Lodge is your place to wind down after a day of skiing.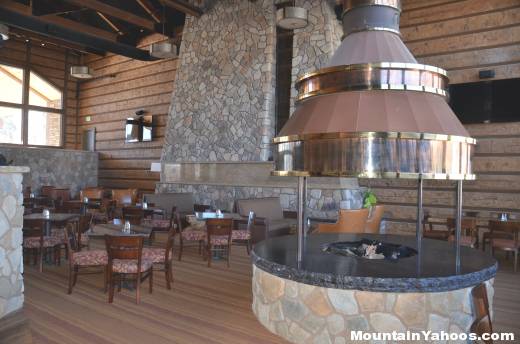 The Lift Bar at the Grand Lodge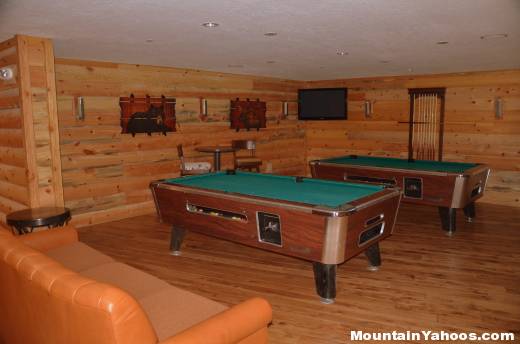 Pool tables at The Lift Bar
Where To Eat: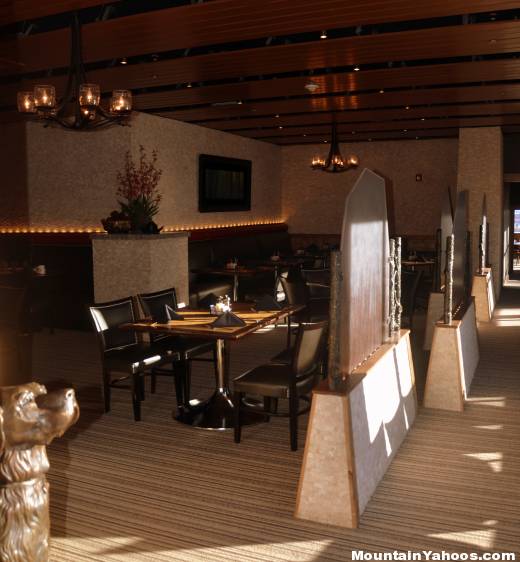 Leany's Steak House at the Grand Lodge
Cedar Breaks Lodge

Cedar Breaks Bar and Grill
Cedar Breaks Cafe
Double Black Diamond Steakhouse
Village & Shopping:
Brian Head is in a rather isolated area away from any large metropolitan areas. You will have to find what you are looking for at the resort or in the local towns of Parowan (12 miles north) or Cedar City. High Mountain Outfitters in the base lodge will cover most of your alpine needs.
Brian Head Night Life:
Night skiing, when available, otherwise there is none, and none nearby.
Directions to Brian Head Mountain:
Brian Head resort is three hours from Las Vegas and four hours from Salt Lake City. Private aircraft can use Parowan airport 12 miles northwest.
From Las Vegas:
Directions:

Take Interstate I-15 North
Exit UT/75 Parowan/Brian Head and continue east on 200 South Street
Continue on 200 South Street to Main Street
Turn left onto Main Street
Turn right onto East Center Street/Hwy 143
Take Hwy 143 12 miles to Brian Head

From Salt Lake City:
Directions:

Take Interstate I-15 South
Exit 78 Parowan/Paragonah
Turn left onto Main Street
Turn left onto East Center Street/Hwy 143
Take Hwy 143 12 miles to Brian Head
Road conditions:
Mountain Express Shuttle - shuttle from Vegas 435-590-1473
Map of Brian Head Resort Ski Area:
BrianHead (mountain base):
Latitude: 37.692618
Longitude: -112.848000
Brian Head Mountain Lodging and Accommodations: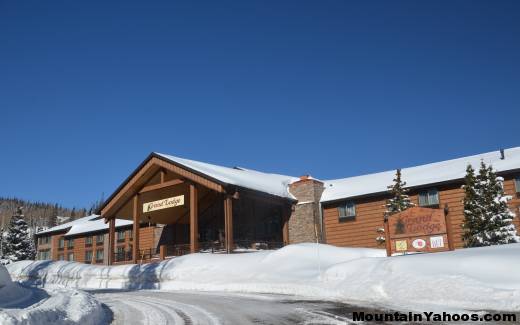 Brian Head Grand Lodge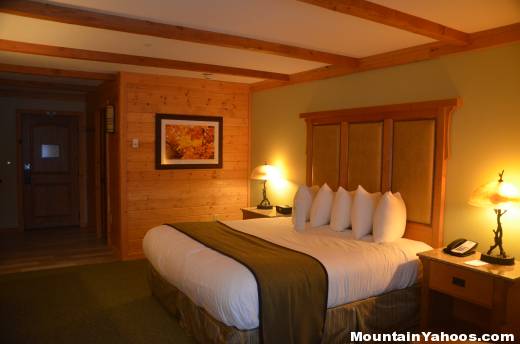 A room at the Brian Head Grand Lodge
Links: