Alyeska Ski Resort Location:
Alyeska is located on the Alaska Pacific coast, just forty miles South of Anchorage. One can travel by car, bus or train but whatever mode of transportation is chosen, you will find that the scenery is spectacular.
Map of Alyeska Alaska:
Alyeska Ski Resort (mountain base):
Girdwood

Alaska

United States

99587

Latitude: 60.958573
Longitude: -149.110651
Directions to Alyeska Ski Resort: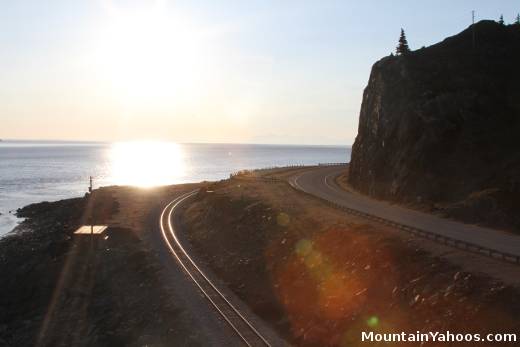 The drive from Anchorage to Alyeska is very scenic
Most of the skiers at Alyeska drove from Anchorage along the Seward Highway, a most scenic drive. The resort is a reasonable 40 mile from the Anchorage Airport.
Parking:
Alyeska provides a lot at the base of the mountain as well as two additional secondary lots.
Road conditions:
Bus transportation options:
Rail transportation options: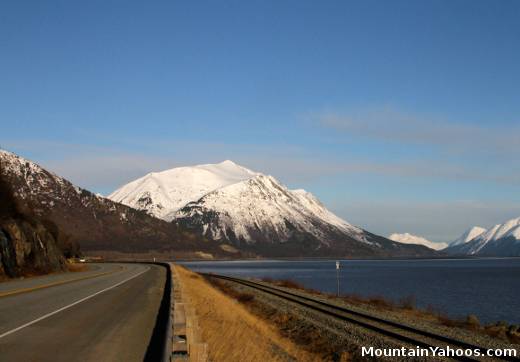 Enjoy the drive