Alyeska Apres Ski:
As anyone could guess, it's true, the apres ski activities are in short supply of women. There is however, no shortage of beer at the premier (and only) apres ski bar, Sitzmark Bar & Grill.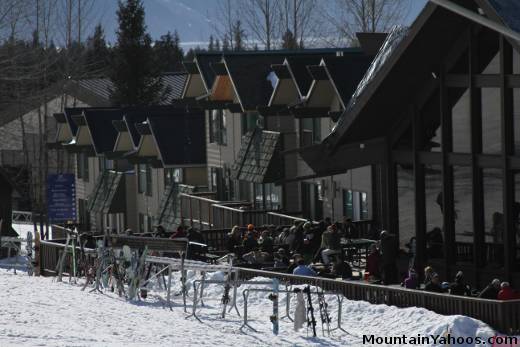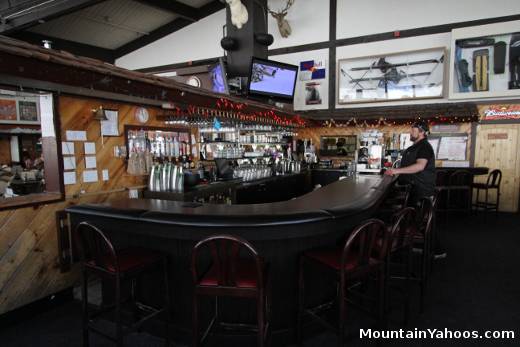 Sitzmark Bar & Grill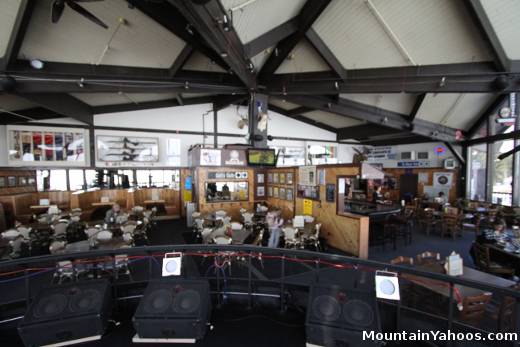 Sitzmark Bar & Grill
Dining And Where To Eat:
The two base areas (hotel and day lodge) and the upper tram terminal (Seven Glaciers Restaurant with a fantastic panoramic view) are the only places to eat on the mountain. On the Day Lodge base area one can eat at the lodge or Sitzmark.
The Alyeska hotel offers the following dining options:
Aurora Bar & Grill: lunch and dinner
The Pond Cafe: breakfast
Sakura Asian Bistro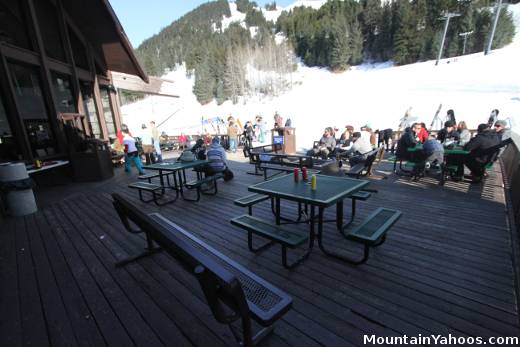 Lunch at the Sitzmark Bar and Grill
The local town of Girdwood also provides a few dining options.
Alyeska Bars and Night Life:
The Sitzmark not only has apres ski activities but it is also the place to catch live bands in the evening.
Unique to ski resorts of this northern latitude, one can often see the Northern Lights, also known as the Aurora Borealis. They are best viewed on cold moonless nights when the sky is clearest. Note that this phenomena is a random occurrence.
Next: Alyeska Location, Map and Directions