The two base areas (hotel and day lodge) and the upper tram terminal (mountain top dining at the Seven Glaciers Restaurant with a fantastic panoramic view) are the only places to eat on the mountain. On the Day Lodge base area one can eat at the lodge or at The Sitzmark (mountain base).
The Alyeska hotel offers the following dining options:
Aurora Bar & Grill: lunch and dinner. Alaska Seafood, steaks, gourmet sandwiches and specialty pizzas.
The Pond Steakhouse
Sakura Asian Bistro: fresh seafood and meats.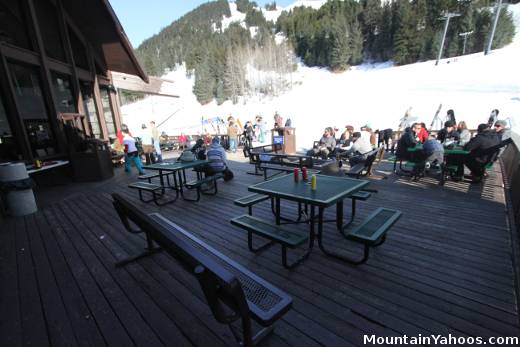 Lunch at the Sitzmark Bar and Grill
The local town of Girdwood also provides a few dining options.