Here are some of the South Lake Tahoe resort travel destinations, activities and events which will be celebrating Tuesday December 31st, New Year's Eve (NYE) 2021 mountain style.
Covid-19 has spawned the Delta and Omicron variants which have cancelled many NYE events. For those still participating, vaccinations are typically required for indoor events so get vaccinated at your local provider. You can visit the My Turn website to find a location convenient for you.
New Year's Celebrations in the South Lake Tahoe Area
The South Lake Tahoe area is home to two ski resorts, Heavenly and Kirkwood. The base of Heavenly is also synonymous with and located in the heart of the town of South Lake Tahoe, home to multiple casinos, hotels and bars as well as a street party and an outdoor music festival. It is the town of South Lake Tahoe which gives the area the party advantage.
Harrah's Street Party: A giant street party with 10,000 of your closest friends takes place outdoors in front of Harrah's casino. It is much younger (20's and 30's) than the NYE street parties on the strip in Las Vegas (40's and 50's) and attendance is weather dependent. The street is closed off around 10:30 pm and traffic becomes a nightmare.
South Lake Tahoe NYE celebration in the street just in front of Harrah's: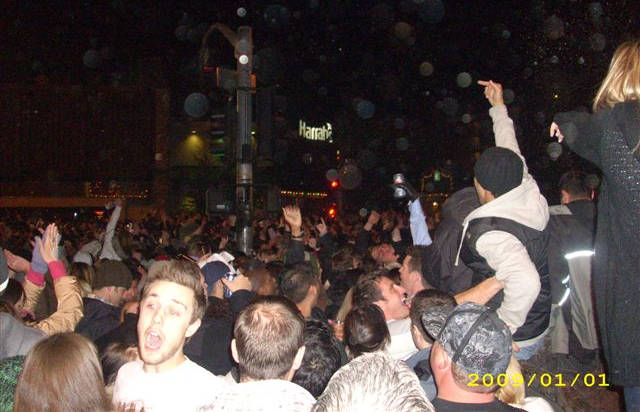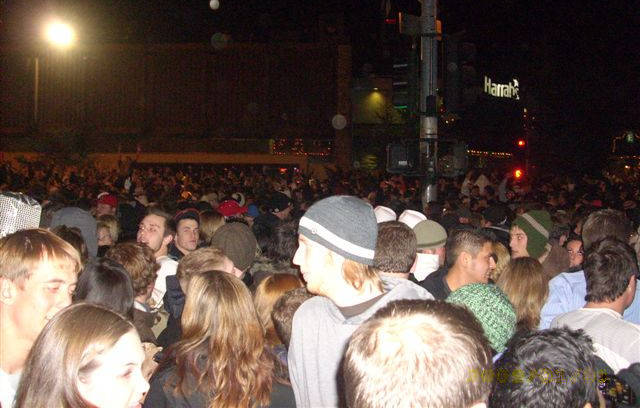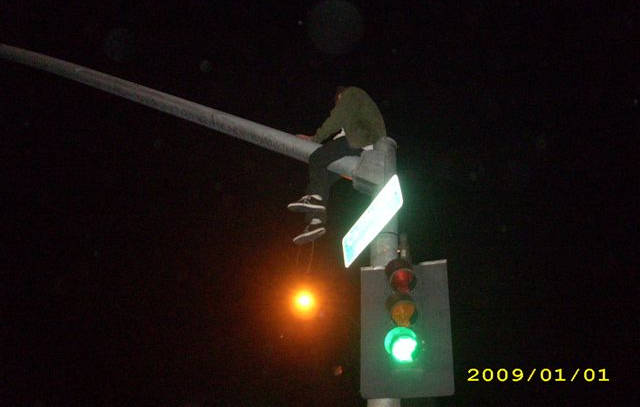 This is considered "out of bounds" and thus frowned upon by the local patrol.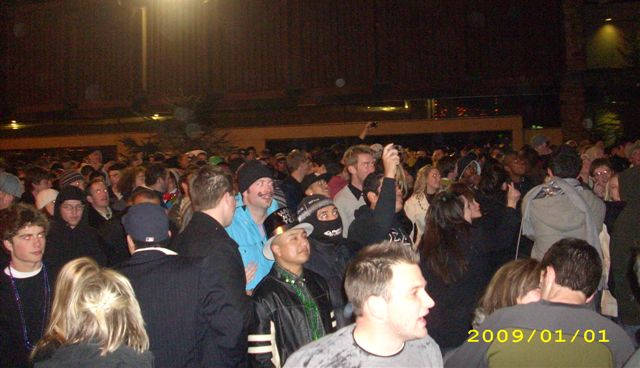 SnowGlobe Music Festival: This party is a young, high energy, outdoors dance party. The South Lake Tahoe's SnowGlobe Music Festival is a 3 days event including NYE and takes pace outdoors at the Lake Tahoe Community College Campus near the intersection of Highway 50 and Al Tahoe Blvd (1 College Way). Wristbands are purchased in advance of the event, typically a month before the event to account for delivery. A shuttle service is provided or there is offsite parking at the South Tahoe Middle School (3940 Lake Tahoe Blvd), a ten minute walk to the venue.
December 29-31 (2021 CANCELED)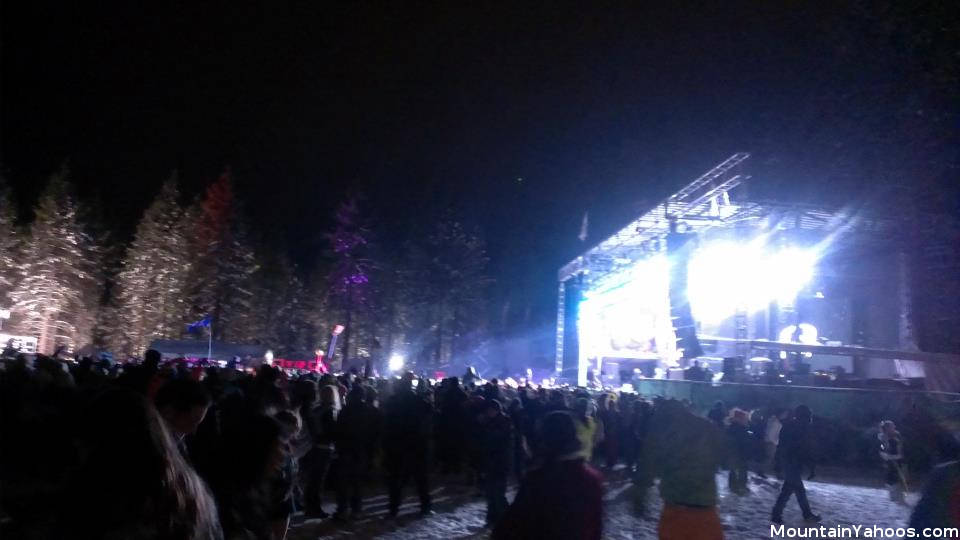 The main stage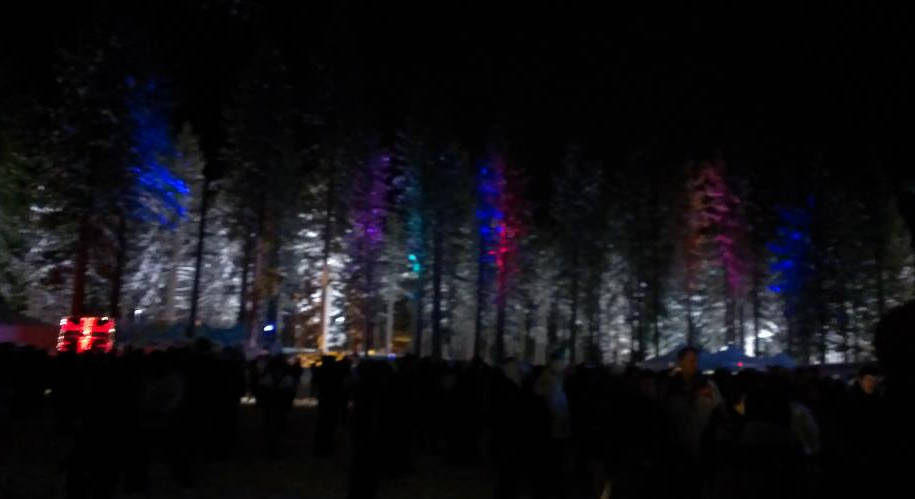 The trees surrounding the venue are light up at night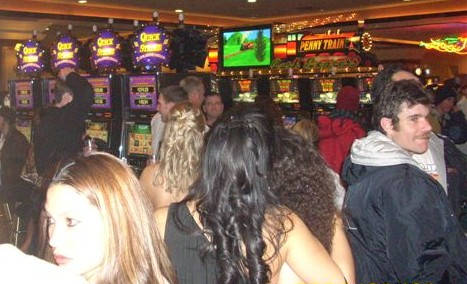 Casinos and casino bars are hopping on NYE
Ski Resort Celebrations:
Heavenly South Lake Tahoe CA: It's not the ski resort but the nearby town of South Lake Tahoe that brings New Year's Eve to life as the Casinos rock all night long. Tahoe is a top pick for those who want to put the emphasis on a great party and fantastic skiing all around. Heavenly village at the base of the gondola will host a party timed with the ball drop in New York City (9:00 pm Pacific = 12:00 pm Eastern). The event will take place from 3:00 pm till 10:00 pm. Multiple DJs and bands will take the stage until the ball drop and fireworks. Heavenly NYE details Events begin at 5:00pm, free DJ and live band, fireworks at 9pm.
For more information about skiing at Heavenly, visit our MountainYahoos.com Heavenly ski resort review.

Kirkwood CA: Fireworks and torchlight parade begin at 6:45 pm. Participants in the torchlight parade will go up Chair 6 and down Zack's with road flares. Fireworks follow the parade. Kirkwood is also accessible by bus from the South Lake Tahoe casinos. For more information see Kirkwood NYE schedule torchlight parade (6pm), music (5-7pm) and fireworks (6:45pm).