Highway N205 tunnel on the way from Geneva Switzerland to Courmayeur Italy
Courmayeur Italy Ski Resort Location:
Courmayeur is conveniently located less than a two hour drive (114 km) from Geneva Switzerland and its world accessible international airport. You will pass through Chamonix France along the way. One must show a passport and qualify for entry to each country along the way. There are also tolls and fees along the way.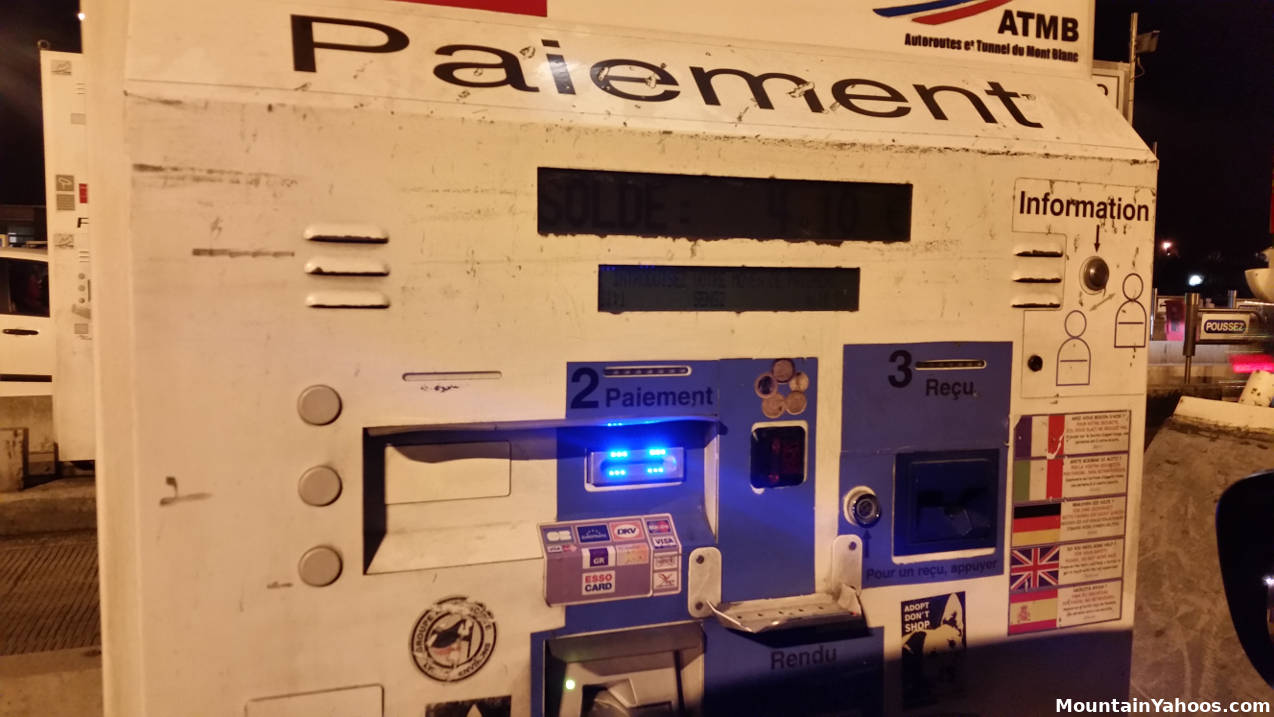 Highway toll payment on the way to Courmayeur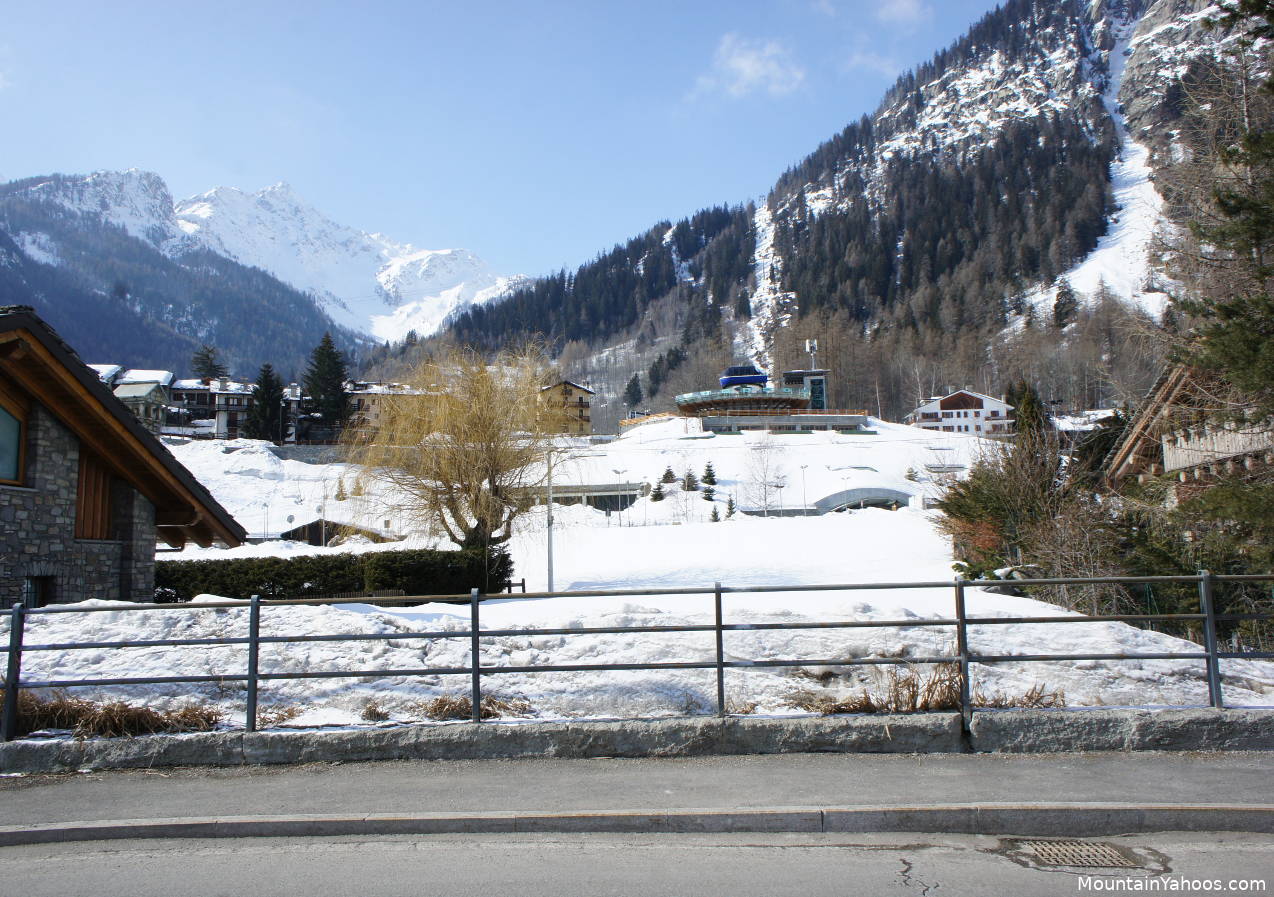 The Dolonne gondola base is where many start due to the parking lot there. This gets you up to the ski resort.
There are three town lifts available to get you to the ski area:
the Courmayeur town tram (no ski access, must take tram up and down)
the Dolonne gondola (can ski to it at the end of the day)
Val Veny tram (further down the valley)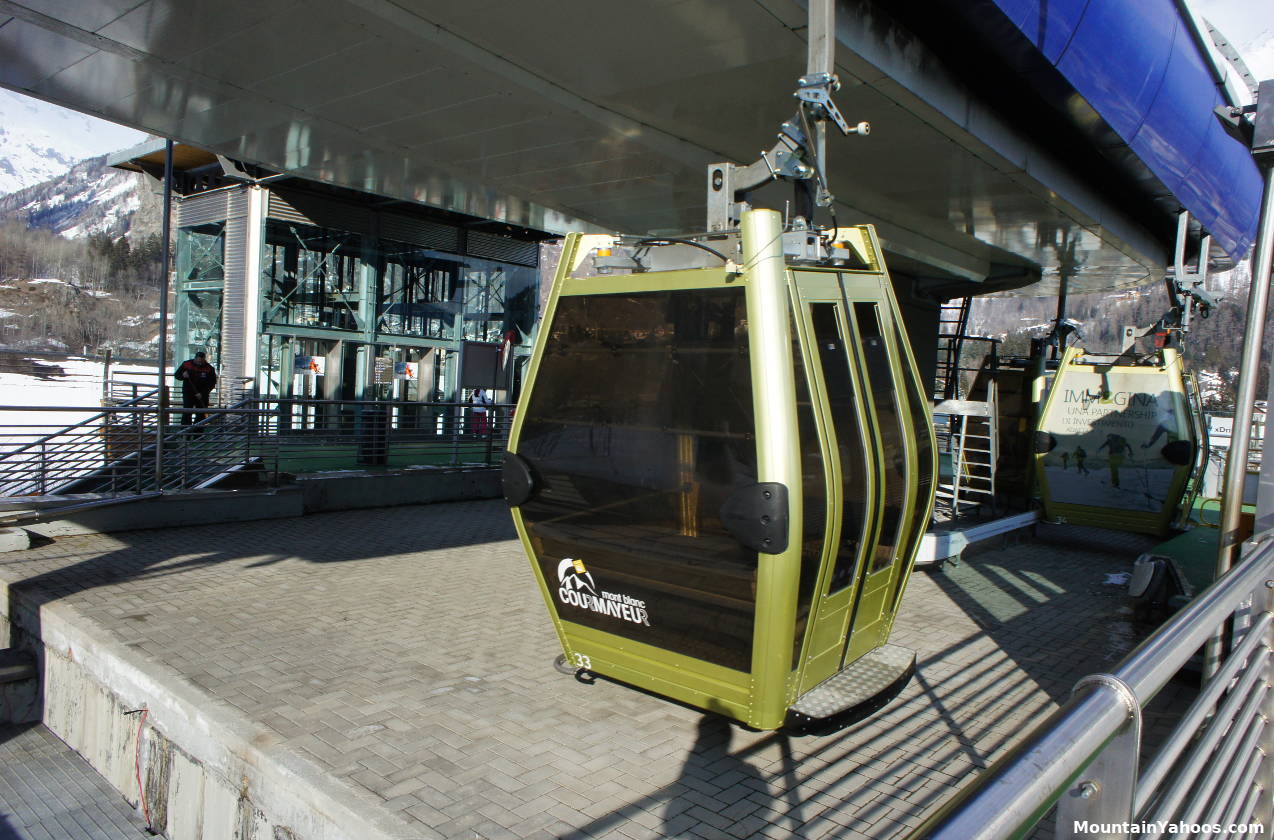 The Dolonne gondola is optional as you can ski to the bottom.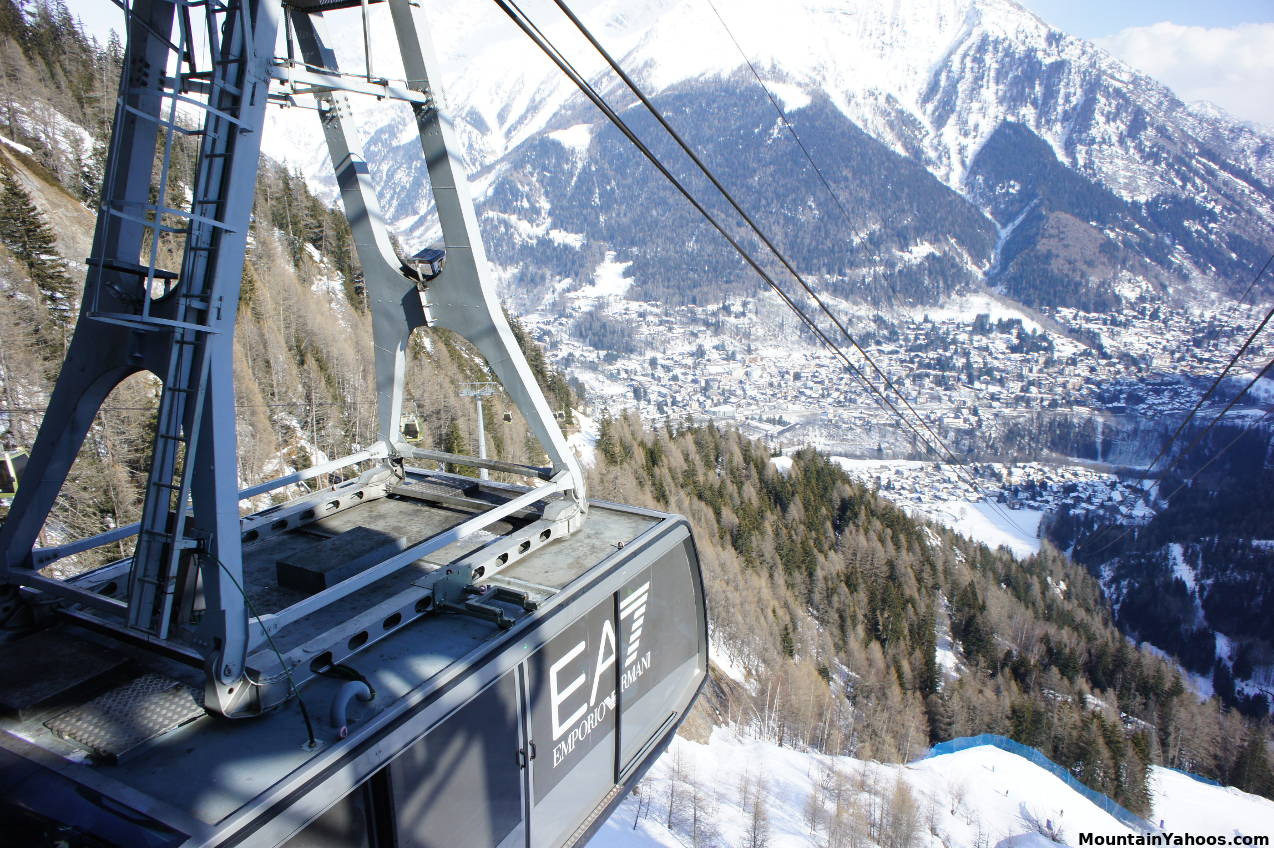 One may return to Courmayeur in the tram as well.
Map of Courmayeur Italy:
Courmayeur Ski Resort:
Latitude: 45.790894
Longitude: 6.944803
Resorts Nearby:
Transportation and Directions to Courmayeur Italy Ski Resort:
Located a driving distance of 114 km from the Geneva International Airport.
From Geneva Switzerland International Airport (GVA):

Head South on A1 / A41
Exit A40 East (to Paris/Lyon)
Continue A40 (later named E25 and N205) to Chamonix-Mont Blanc / Milan
Drive through N205 "Tunnel du Mont-Blanc" to Courmayeur Italy

Note that there are tolls and fees along the way. Money saving tip: buy the round trip tunnel pass which is cheaper than paying separately on each leg of the journey.
Parking:
Courmayeur has limited parking. Most hotels offer a shuttle.
The parking lot at Dolonne is larger than the other lots. The walking route from the parking lot to the base of the Dolonne gondola is marked.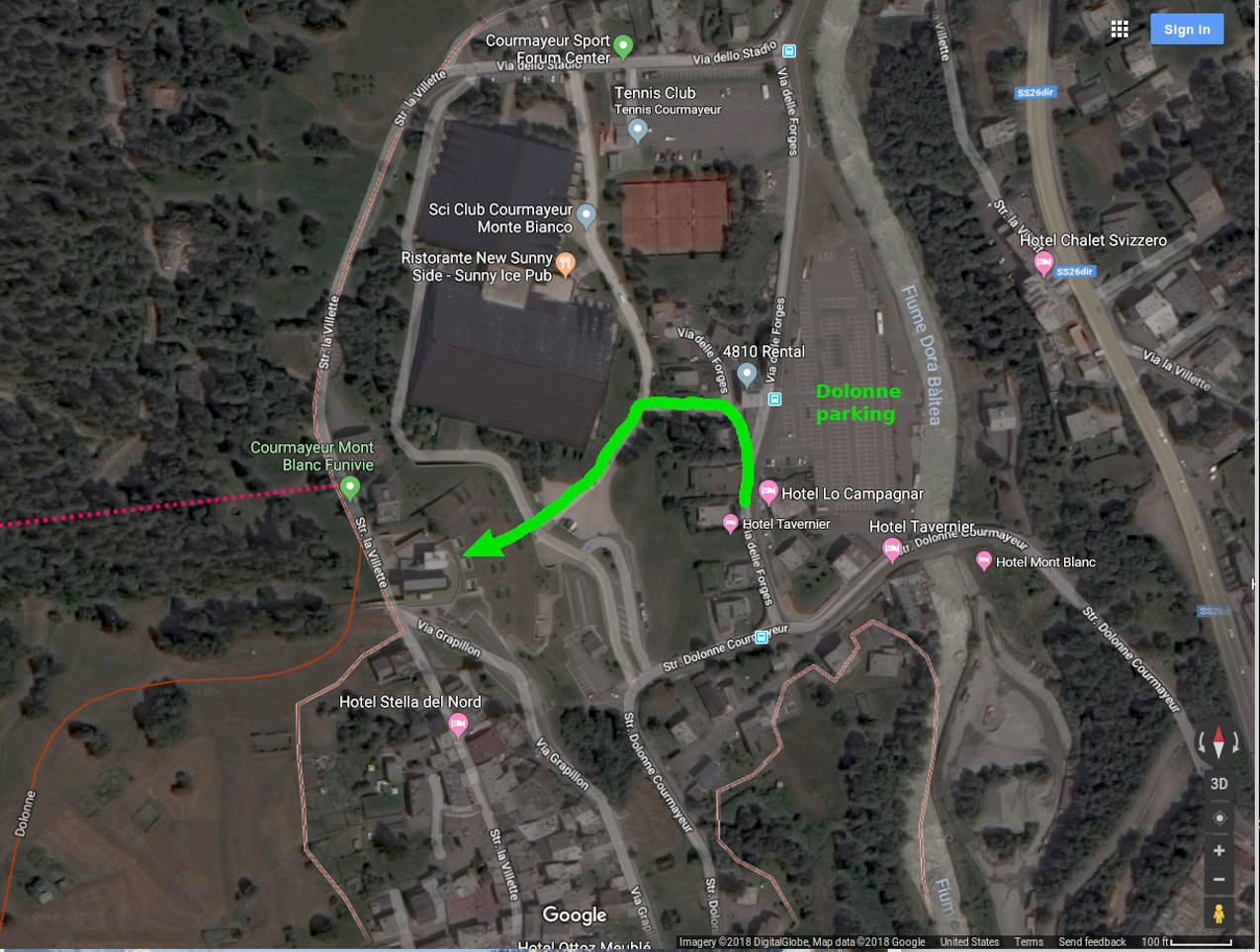 Map of the route from Dolonne parking lot to gondola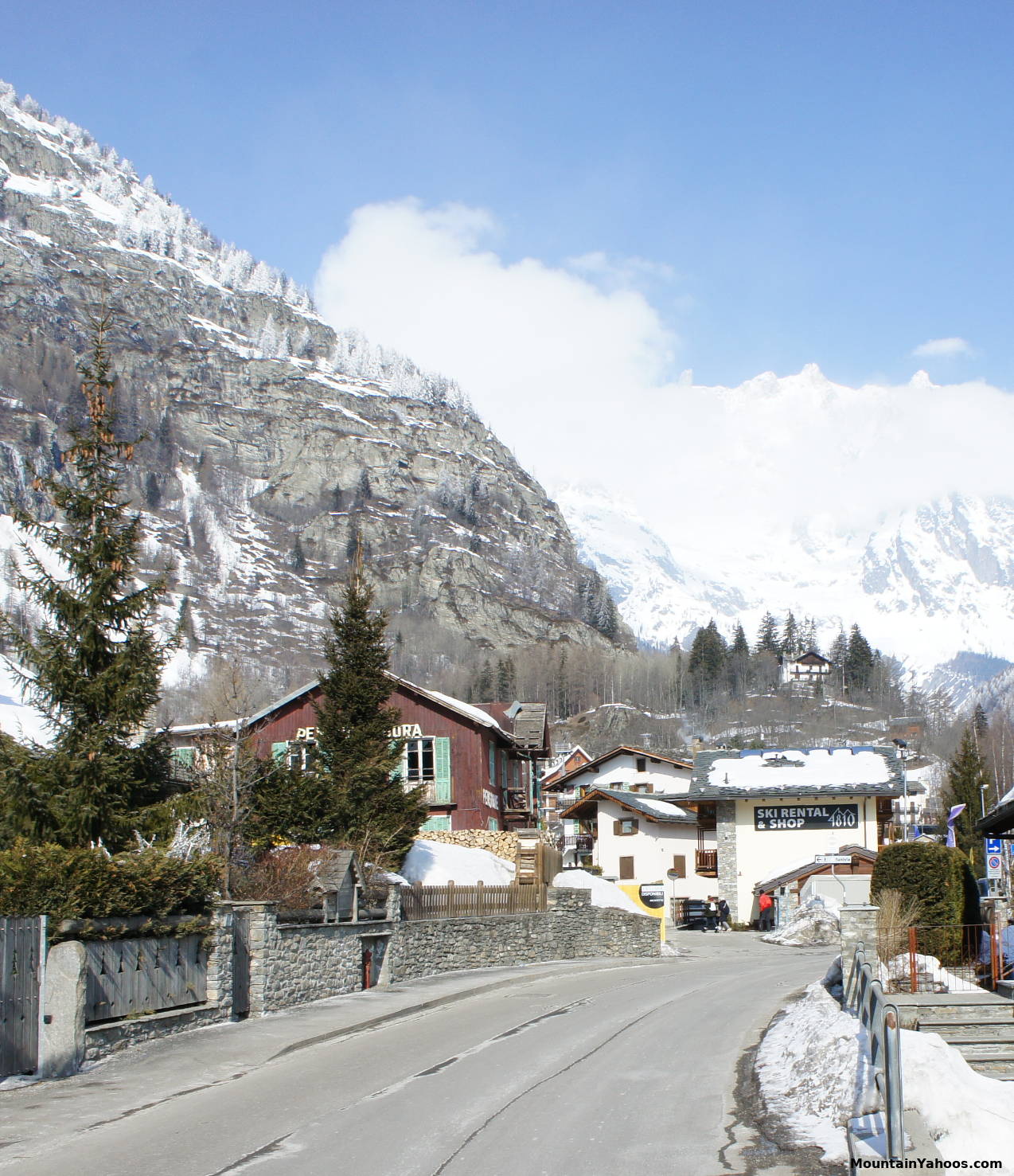 Take a right out of the parking lot and a left at the 4810 ski Rental
Air Travel: