Heavenly Apres Ski:
Starting at the top of the gondola at Unbuckle in the Tamarack Lodge is the easiest option. The village at the base of the gondola has Gunbarrel Tavern, Base Camp Pizza Co and Fire and Ice, all with great outdoor patios for sunny spring days. Heavenly is the closest ski resort to South Lake Tahoe and the casinos and many take advantage of this proximity.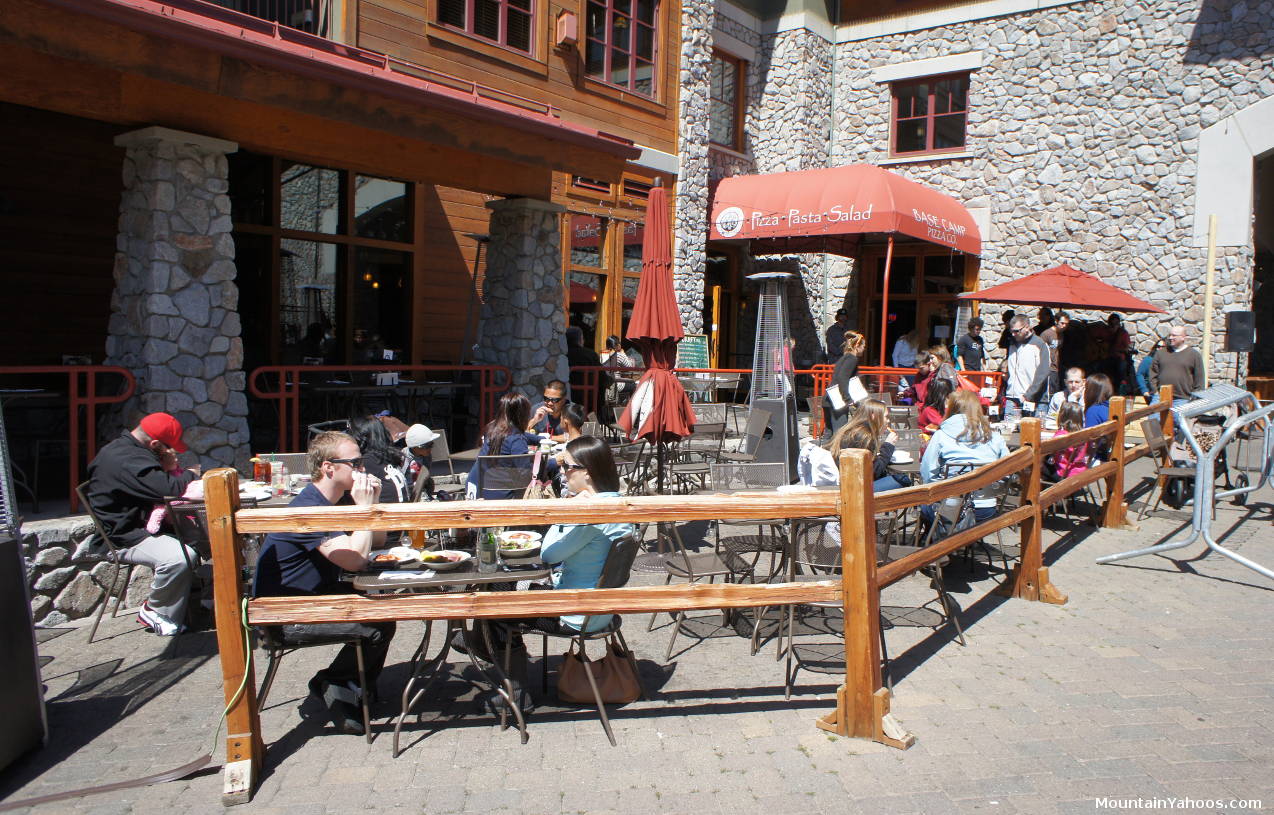 Base Camp Pizza Co. at Heavenly Ski Village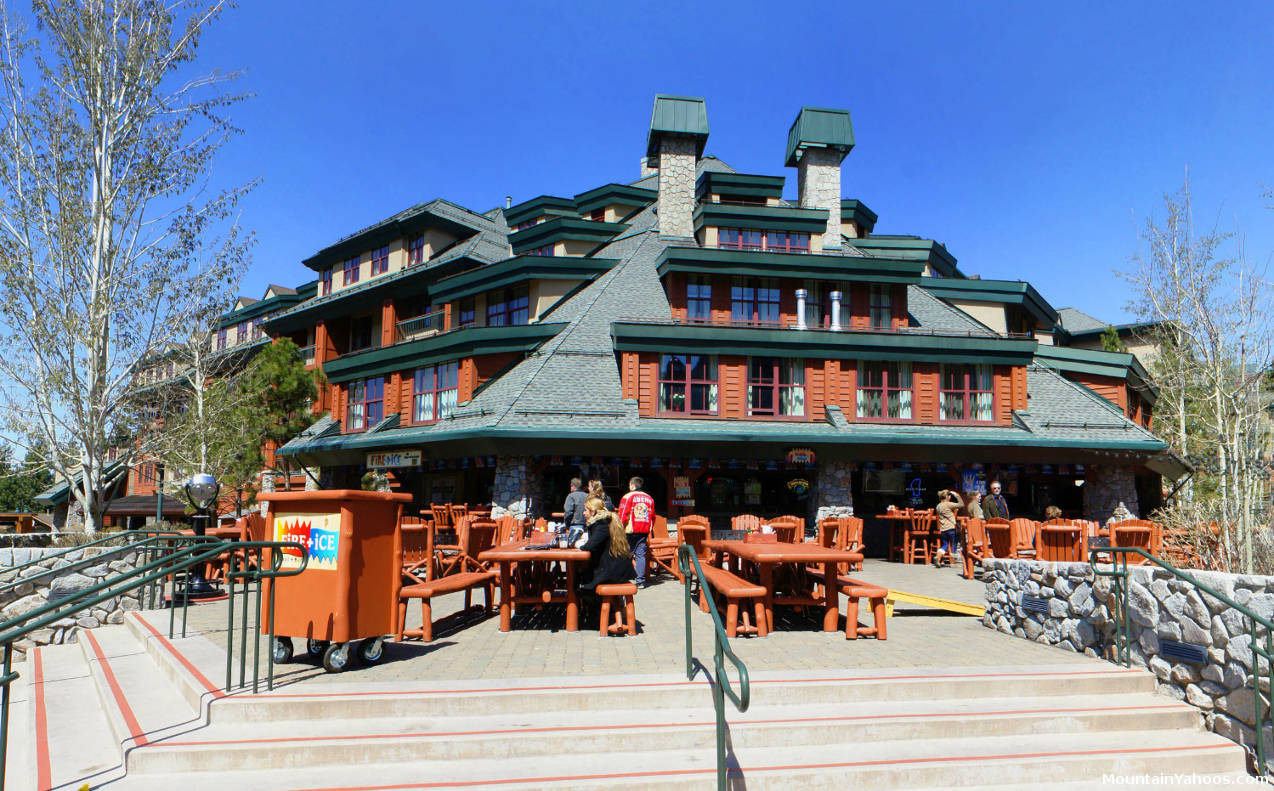 Fire and Ice Grill and Bar
Dining And Where To Eat:
The town of South Lake Tahoe offers the best dining in the area. This includes individual restaurants like Evan's, Sprouts for something healthy, Primo's, etc, the Hotel/Casinos, fast food and and diners.
Heavenly Bars and Night Life:
The nightlife is so strong in South Lake Tahoe that it is hard for the resort to compete. The casinos own the 24 hour nightlife of gambling, bars and clubs.
Check out the casino clubs in: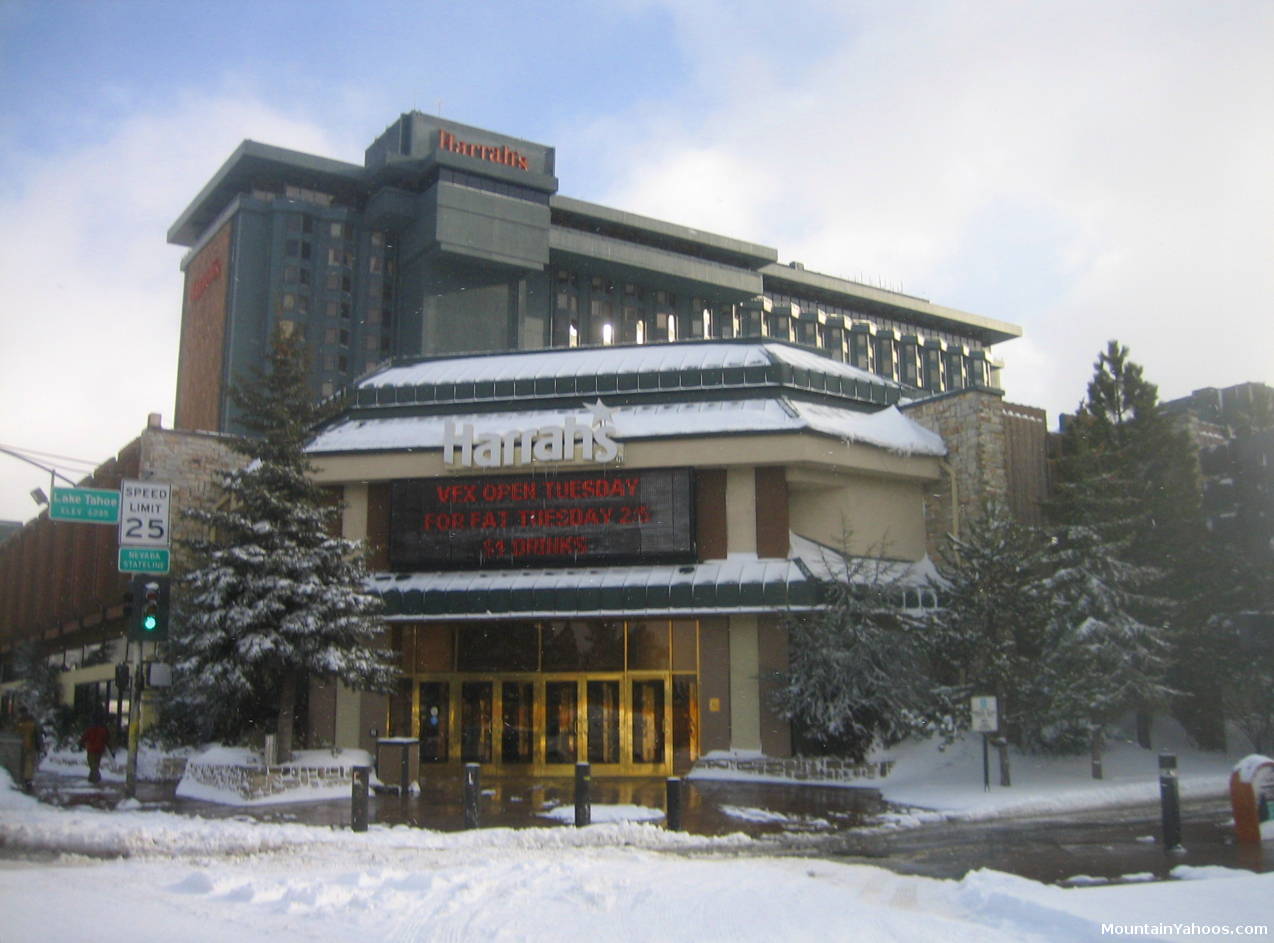 Harrah's Casino (South Lake Tahoe)
Next: Heavenly Location, Map and Directions