The choices are limited at Homewood but there are options which are conveniently located across the street and down the road. The main North Lodge at the base of Homewood has food but have limited choices.
Your choices are:
An absolutely delicious Belgian waffle
A standard hotdog
A grilled burger (beef only)
The Bar 89 extends the offering slightly by including soup and salad as options.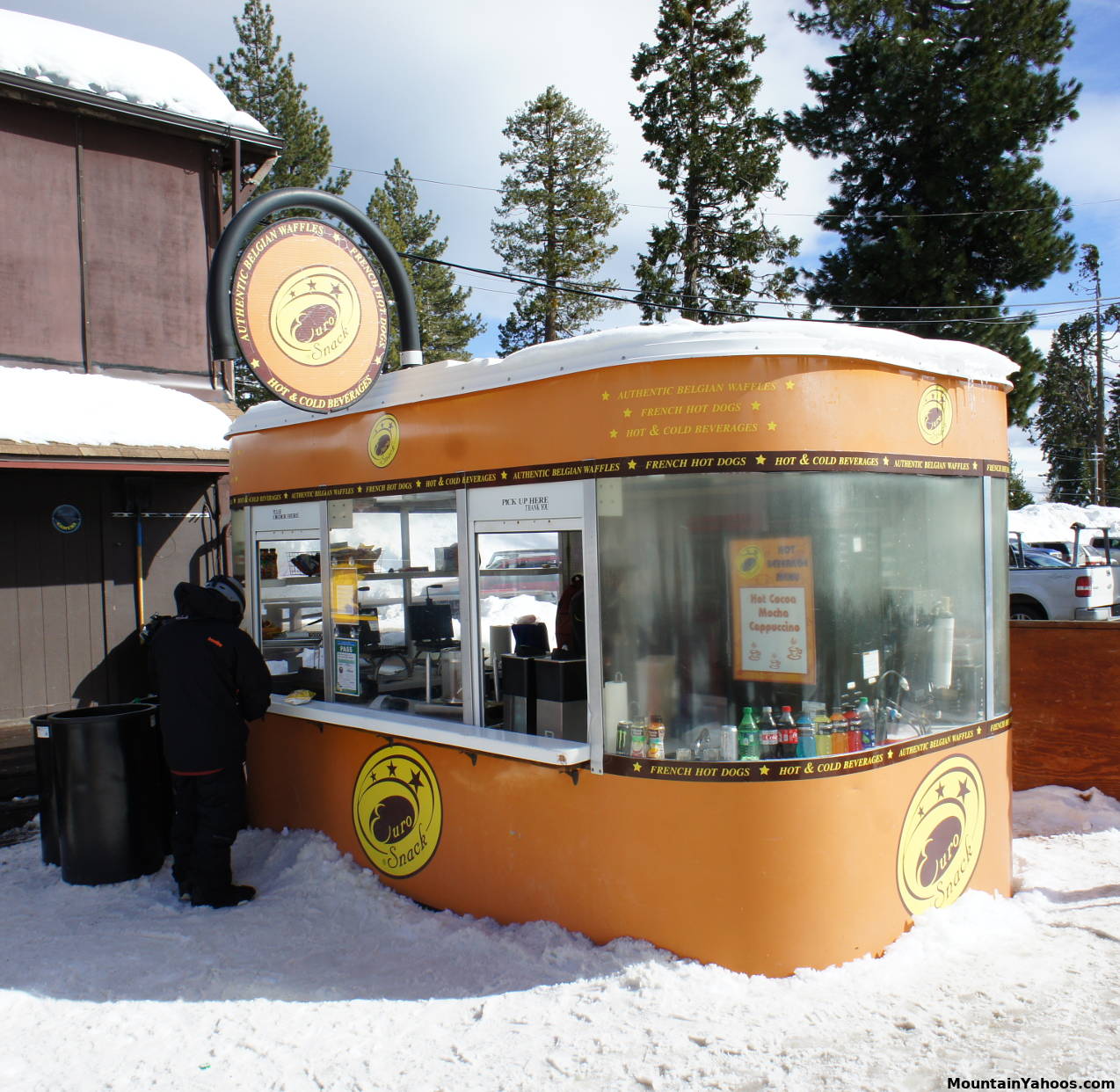 The Belgian waffle stand at the main North Lodge. Outstanding waffles and regular hotdogs or burgers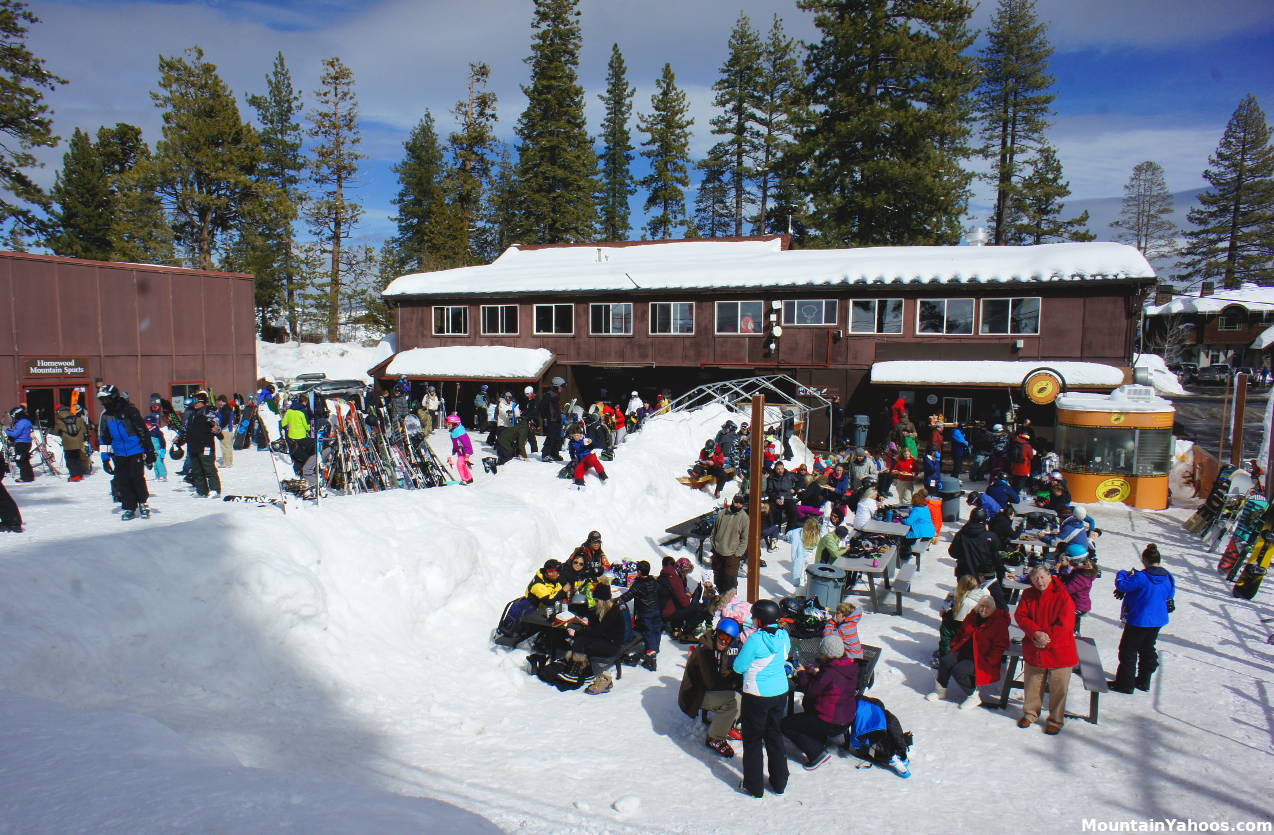 Homewood main North Lodge: outdoor patio at lunch time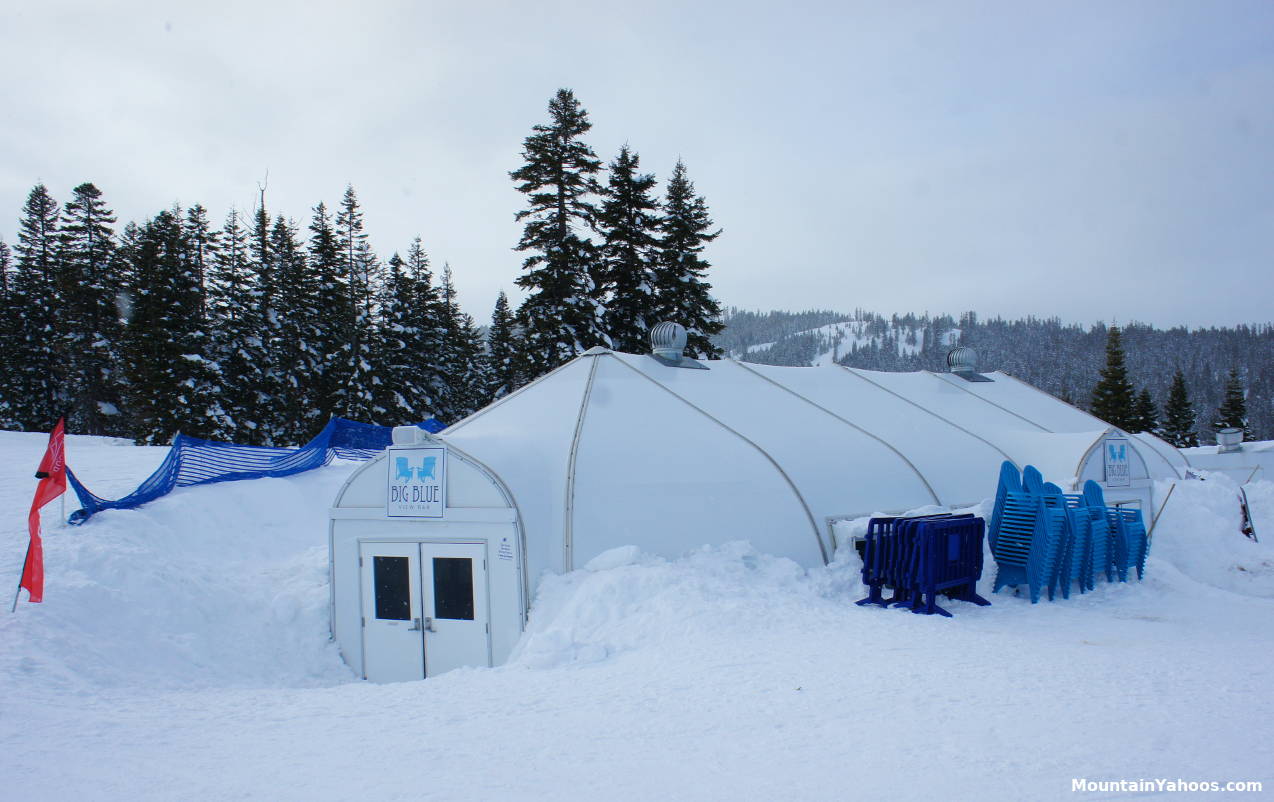 Big Blue View Bar: on-mountain snacks and beer with a great view. DJs on the weekend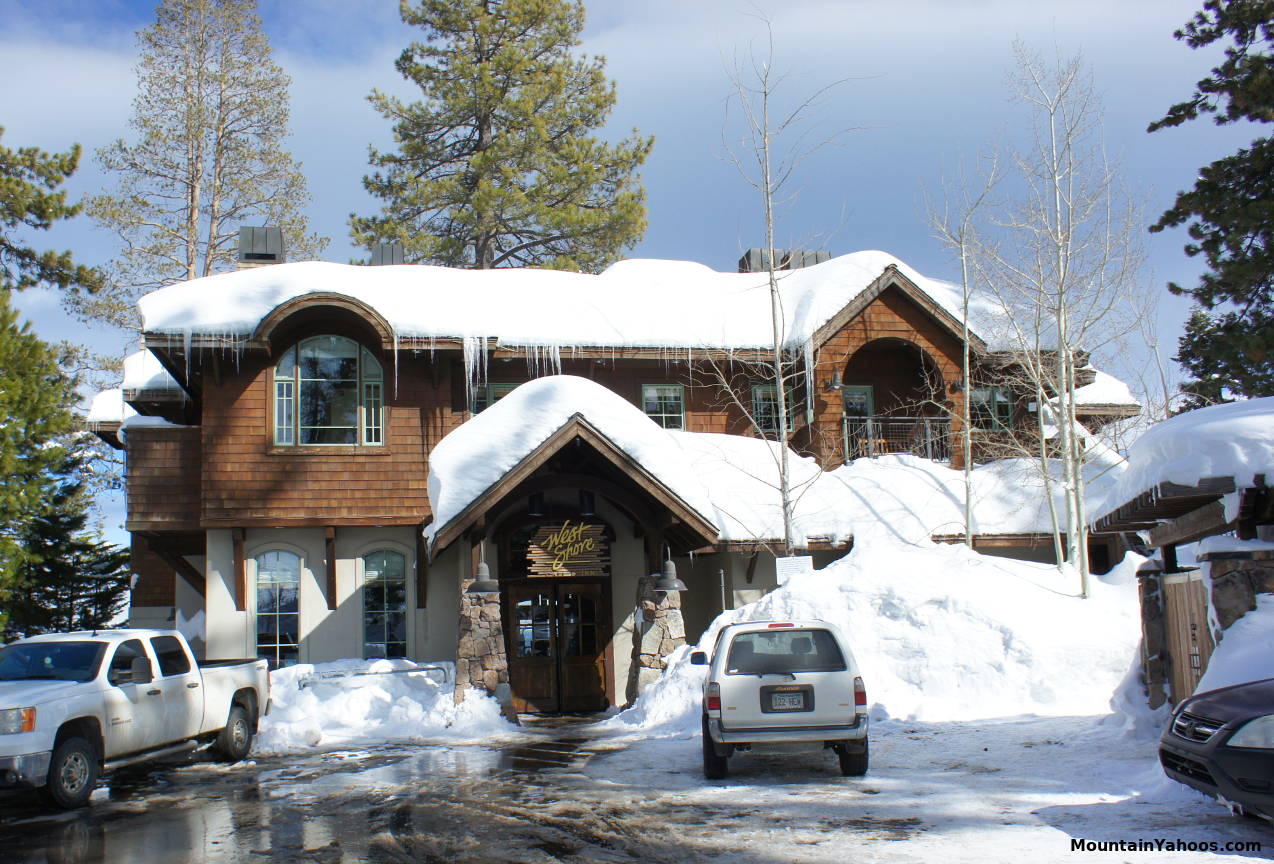 Across the street (walk across highway 89) on the shore of Lake Tahoe you will find the West Shore Cafe and Inn which can offer you a broader menu selection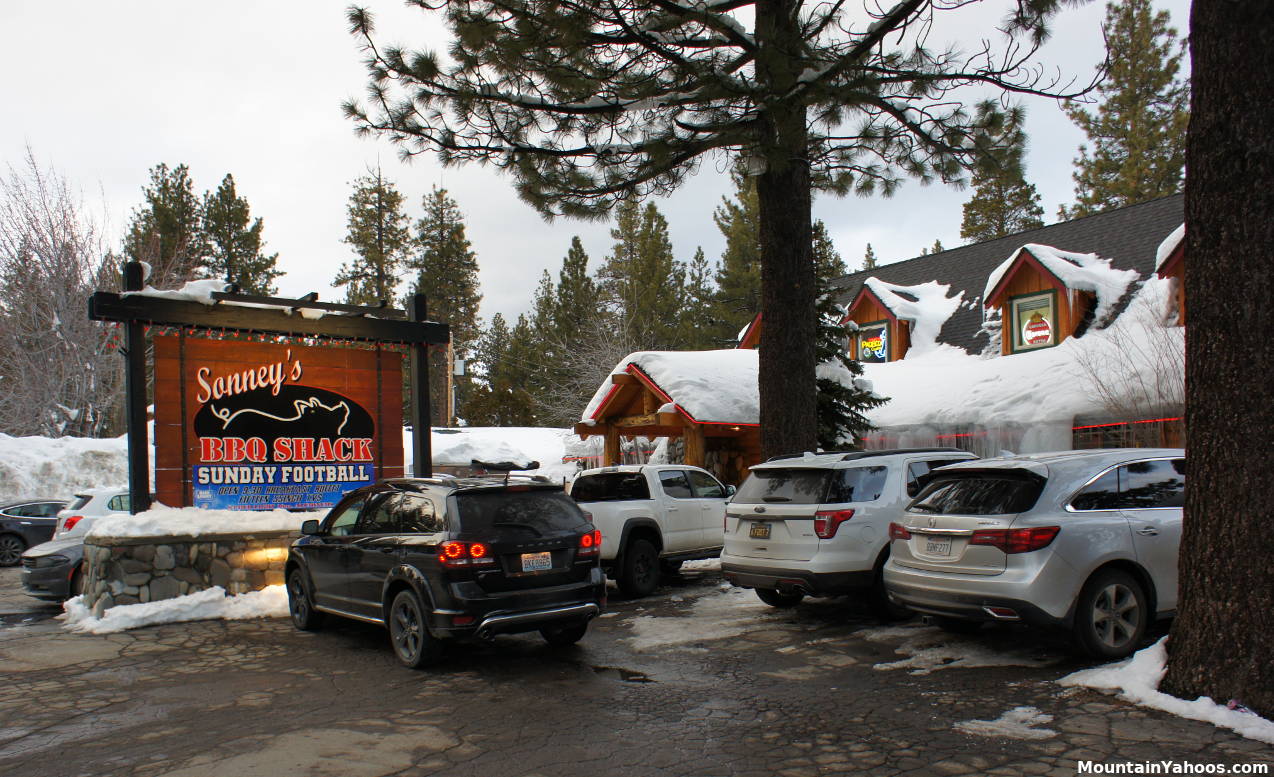 Sonney's BBQ Shack: for a filling dinner try Sonney's on Higheay 89 in South Lake Tahoe