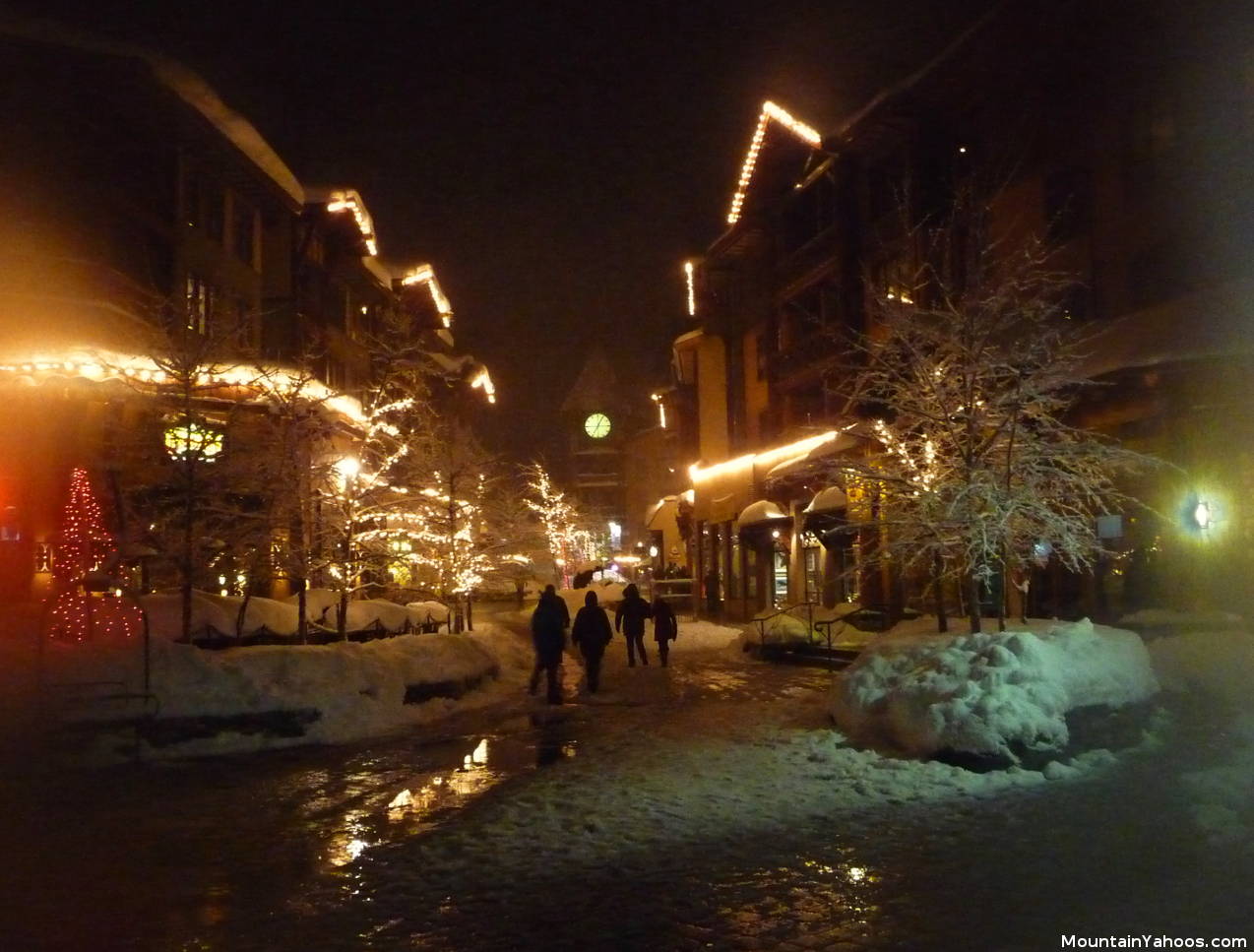 Mammoth Village at night.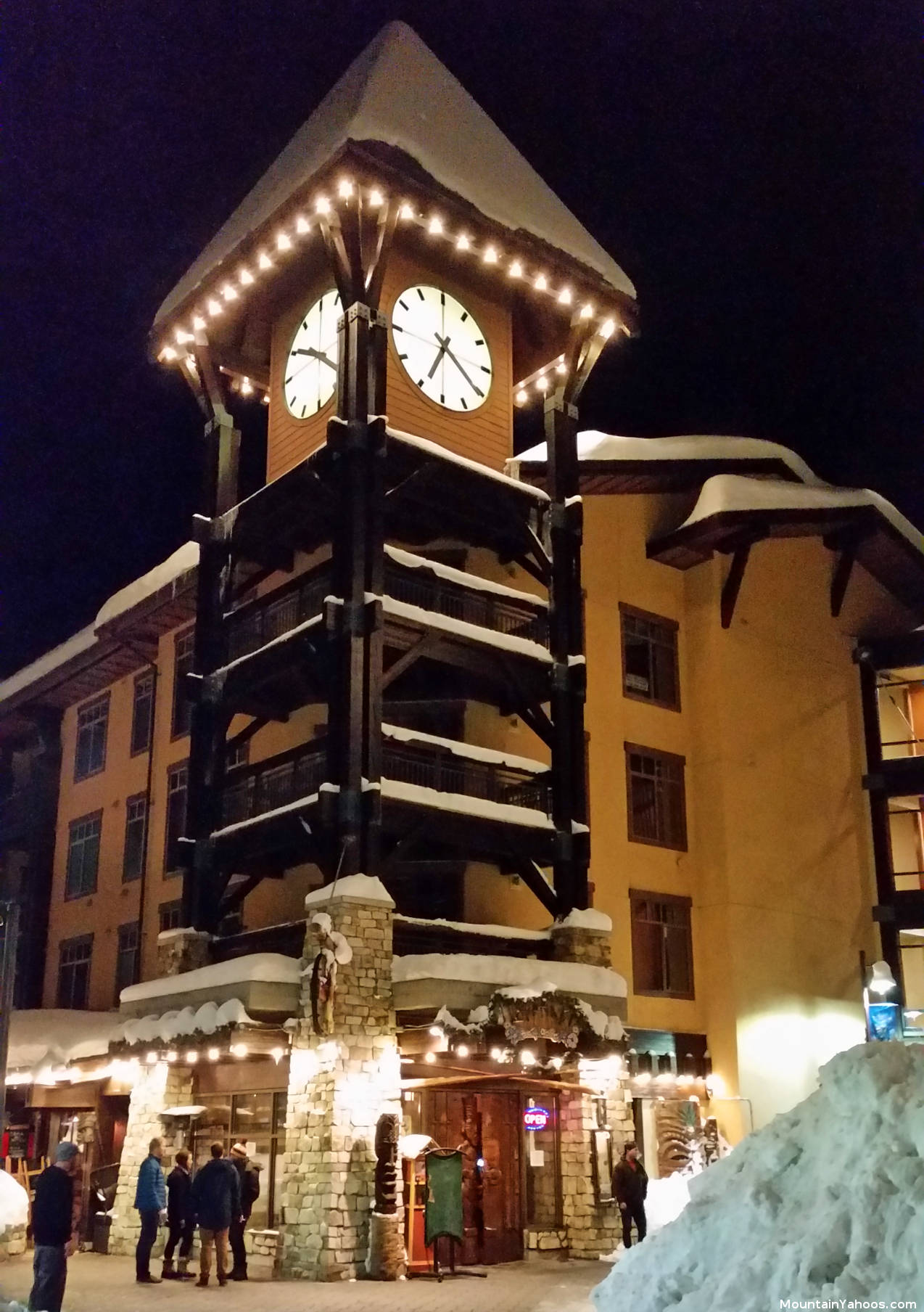 The premier dance club in Mammoth Village: Lakanuki (Hawaiian Tiki bar themed)
Follow the path through the village to the doors under the Village clock tower. Loud when in dance club format.
Nightlife in Mammoth centers around the bars in the "Village". Some of our favorites include The "Clocktower Cellar Pub" (not related to the clock tower above Lakanuki) at the Alpenhof Lodge (early warm-up. Closes at 11:00), Club 53 Kitchen & Cocktails and Campo (food and drink).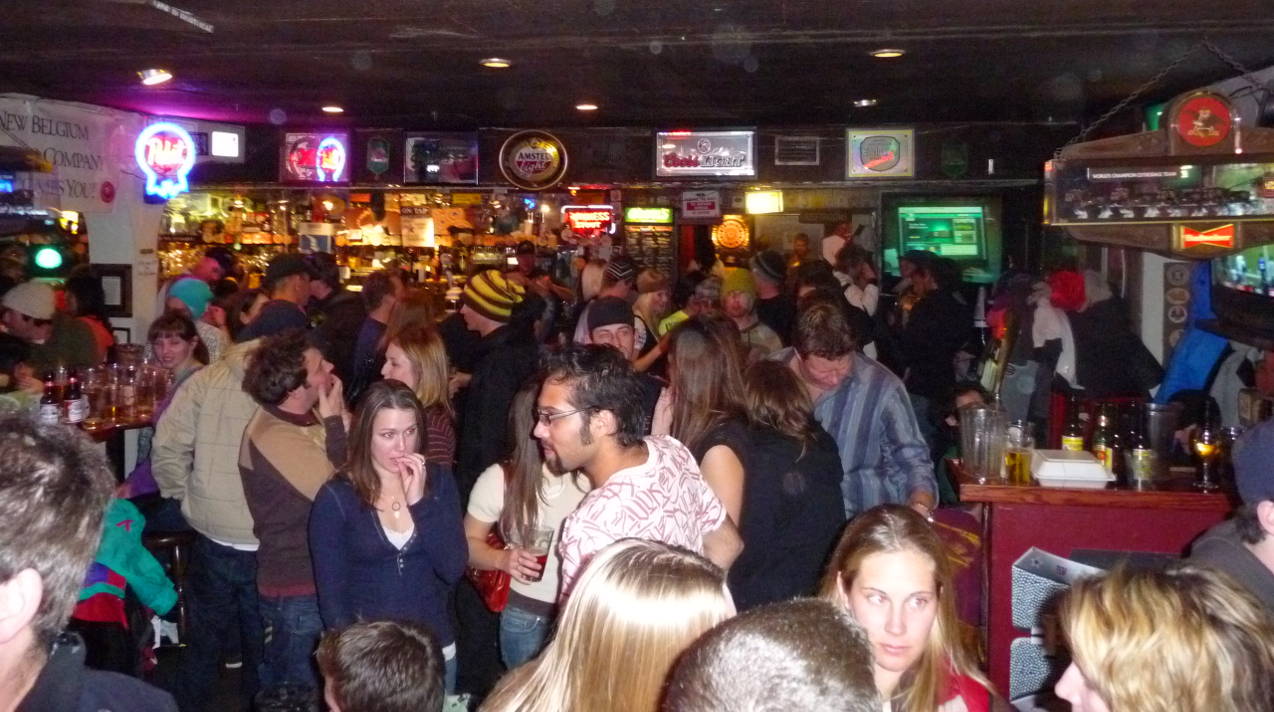 The Clocktower Cellar Pub across the street from the Village in the basement of the Alpenhof Lodge is a great start for the evening. Note that this bar is NOT located at the actual clock tower at the back of the village but across the street from the village.
6080 Minaret Road, Mammoth Lakes, CA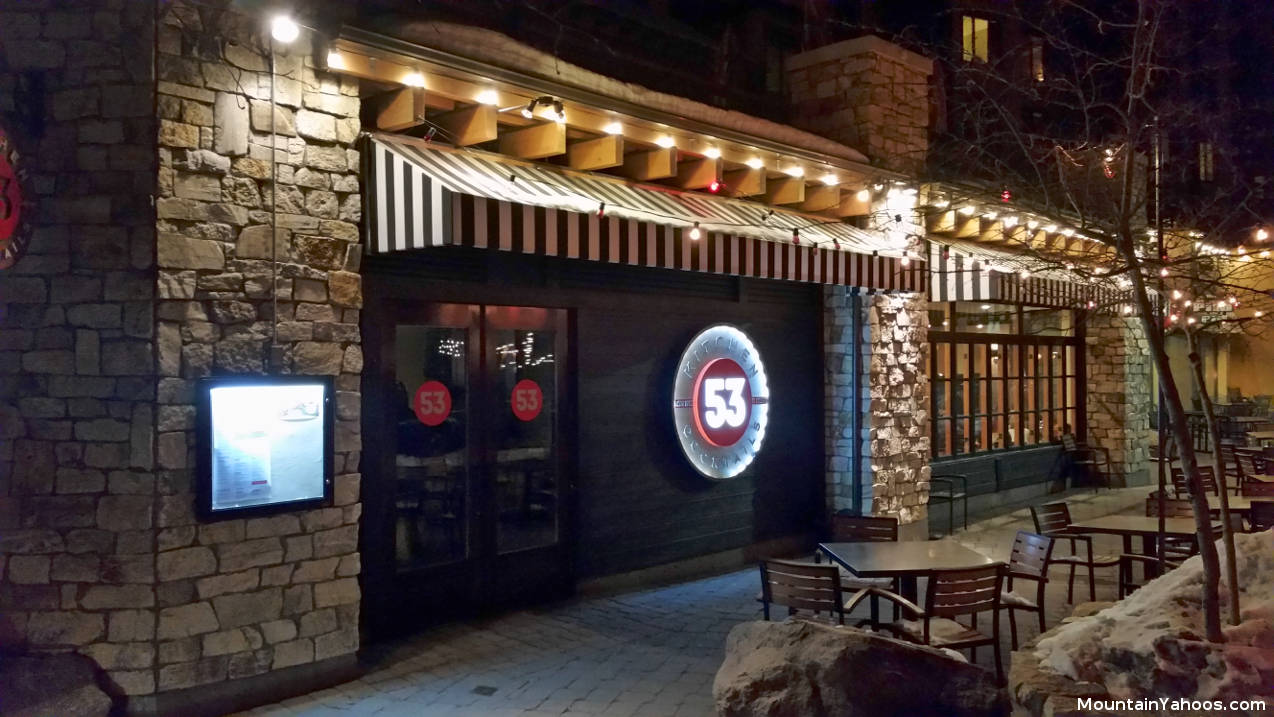 Club 53 Kitchen & Cocktails (was The Underground and Dublin's before that) keeps the beer flowing. Live music and dance in on one side, drink and mingle on the other. Redecorated to be more "upscale" than its predecessors.
6201 Minaret Road Suite 153, Mammoth Lakes, CA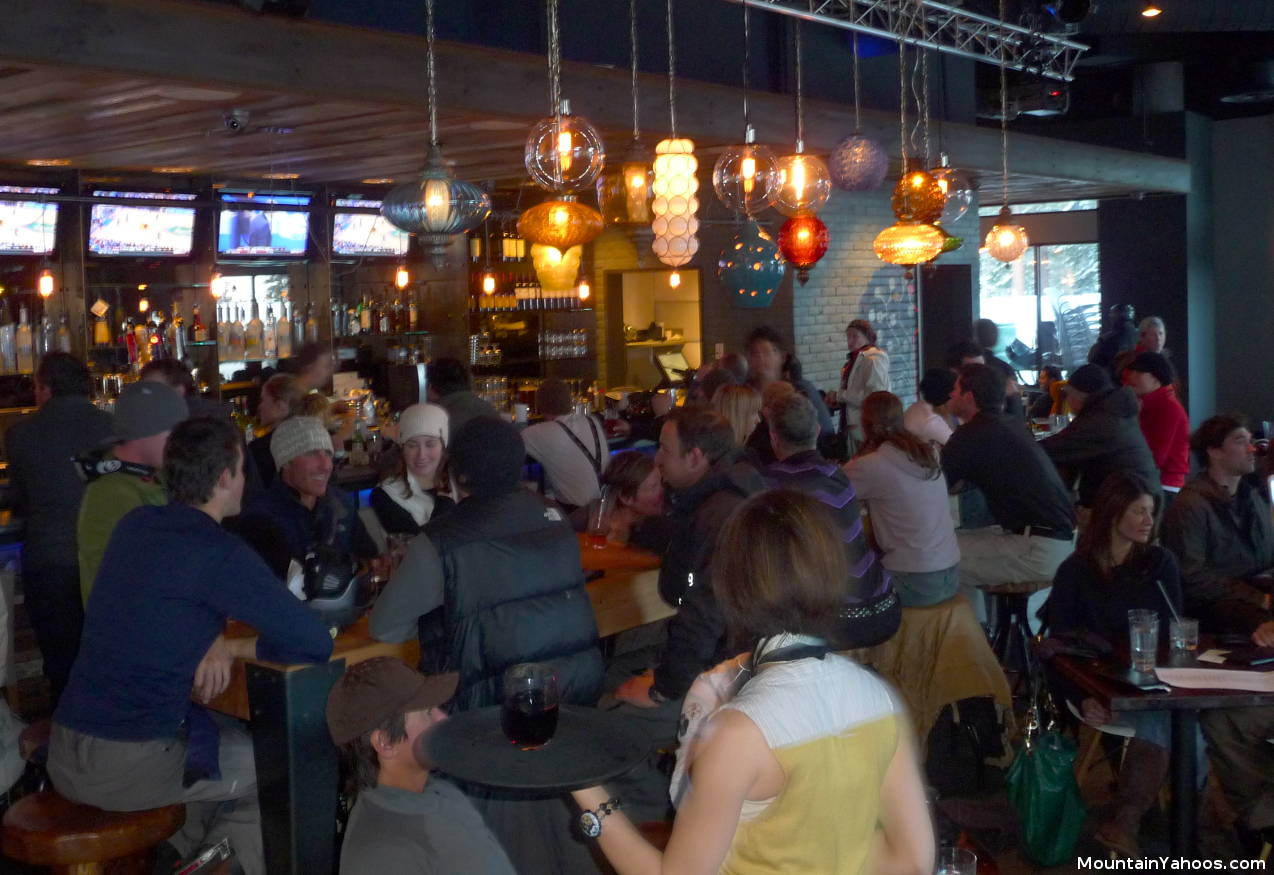 Campo (was Hyde) is primarily an Italian themed restaurant but is also a convenient place to get a beer.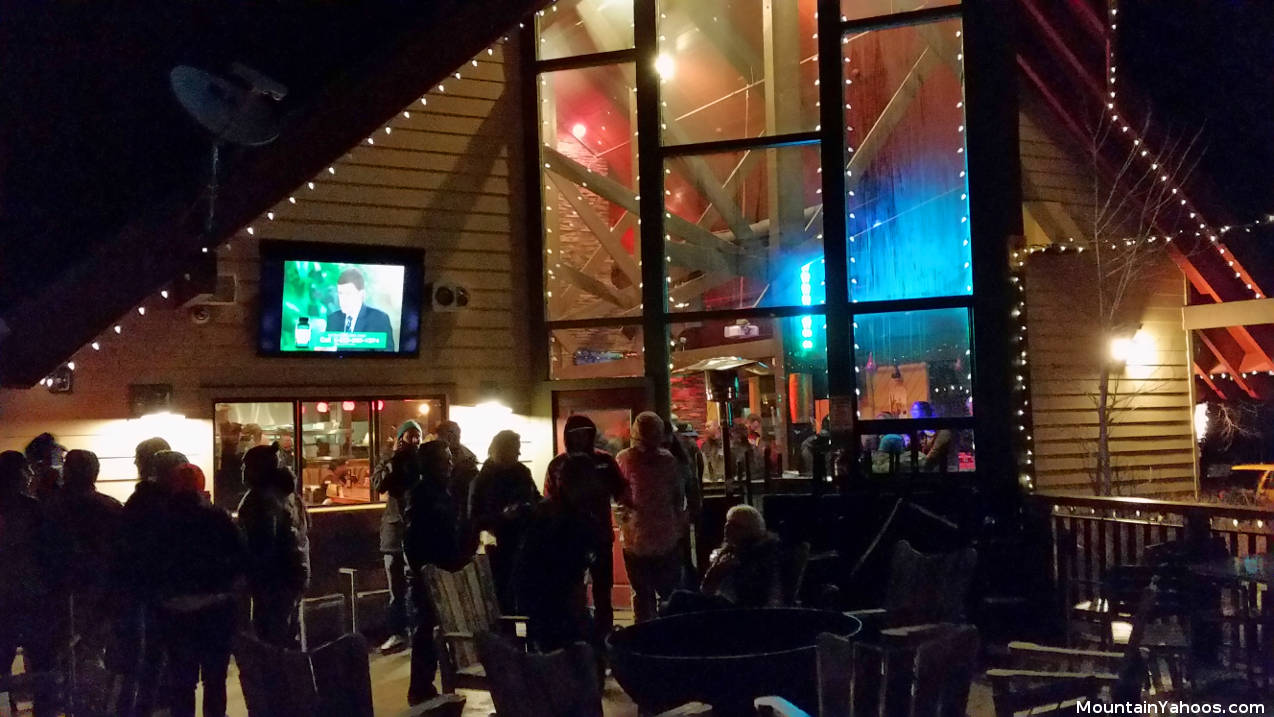 Rafters: A drive, cab, Uber or Lyft for most but Rafters has live bands Friday and Saturday nights and a fun mountain crowd. It's not trying to mimic LA nightlife.