Apres Ski at Blue Coyote in the village
Squaw Valley Aprés Ski:
Apres ski festivities seem to start early on a nice day, in fact, around lunch time if the weather is accommodating. Many find the patio at the base of the KT-22 lift too nice to leave and park themselves for the afternoon enjoying the camaraderie of friends and the sunshine.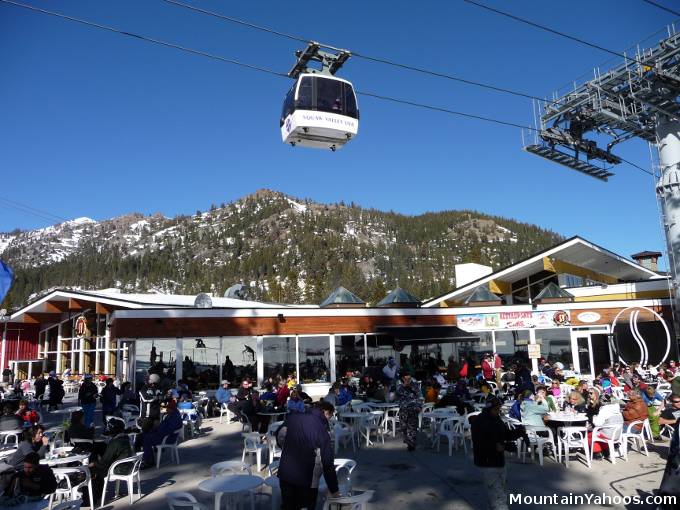 Patio at base of KT-22 lift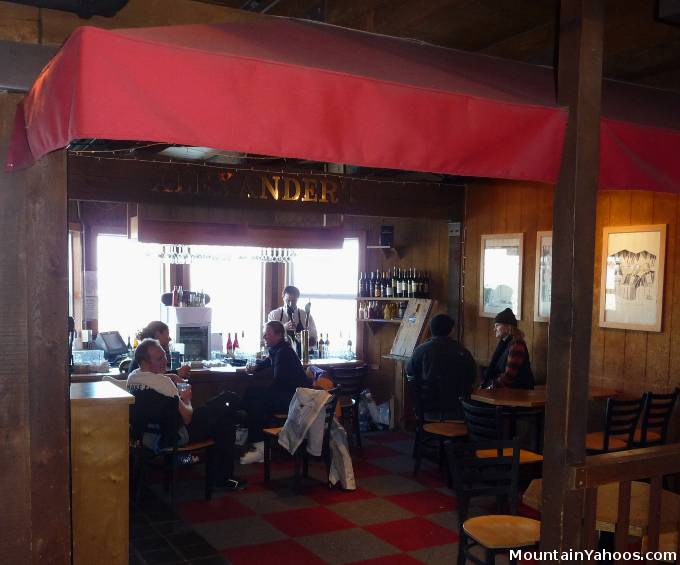 Alexander at "High Camp" is a good rest stop before catching a night run.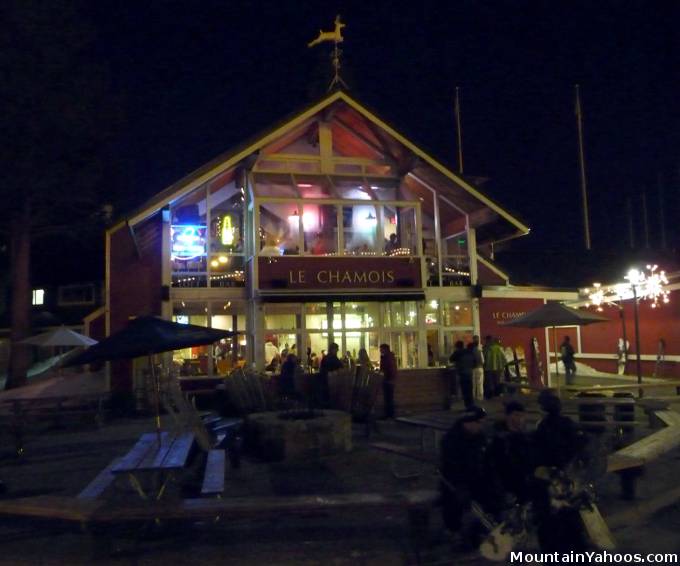 Le Chamois in the base village: Pizza and sandwiches
Options:
Rocker
The Slot: (sports bar)
Plaza Bar (second floor of Olympic House)
Bar One (music, dancing and sports bar)
Uncorked Wine Bar
Dining And Where To Eat: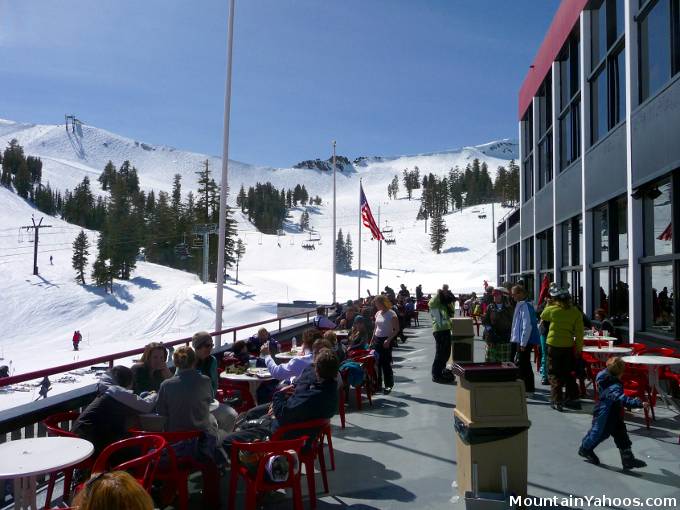 Gold Coast: mid-mountain lodge
There are two main on-mountain facilities, "Gold Coast" and "High Camp", each of which has food.
The Arc: Gold Coast
Terrace Restaurant: High Camp
Locally at Squaw Valley mountain base village:
Cornice Cantina Mexican Bar & Grill
Sierra Sunrise Biscuit Company: Breakfast and Lunch
(Located in the cable car building)
Le Chamois/Loft Bar: Pizza and sandwiches
Euro Crepe: French Crepes
Euro Snack: Belgian waffles and euro hot dogs
Fireside Pizza Company: Pizza , Pasta and Salads
Plump Jack Cafe: fine dining for breakfast, lunch and diner
Twenty-two Bistro and bar: Kobe beef, burgers and tuna American menu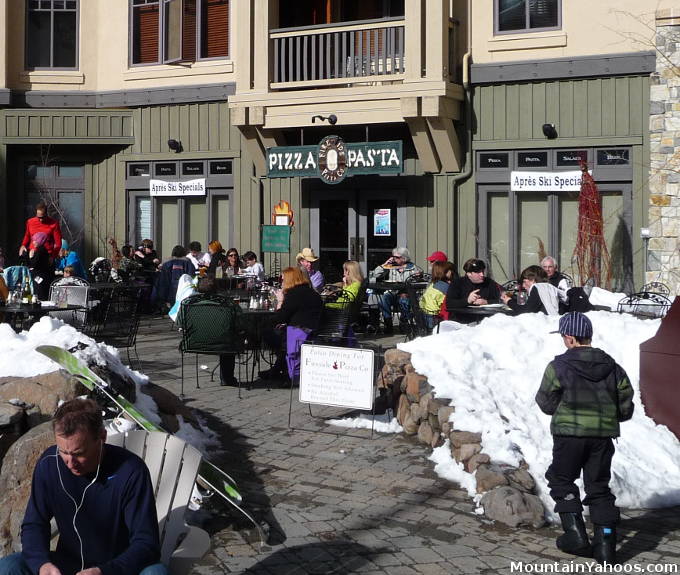 Fireside Pizza and Pasta
Squaw Valley Bars and Night Life:
The best nightlife in the area is South Lake Tahoe and is centered at the casinos. This is a long trek from Squaw especially if the roads are not clear. North Lake Tahoe is a good option with a reasonable drive.
Next: Squaw Valley Location, Map and Directions