Whistler Apres Ski: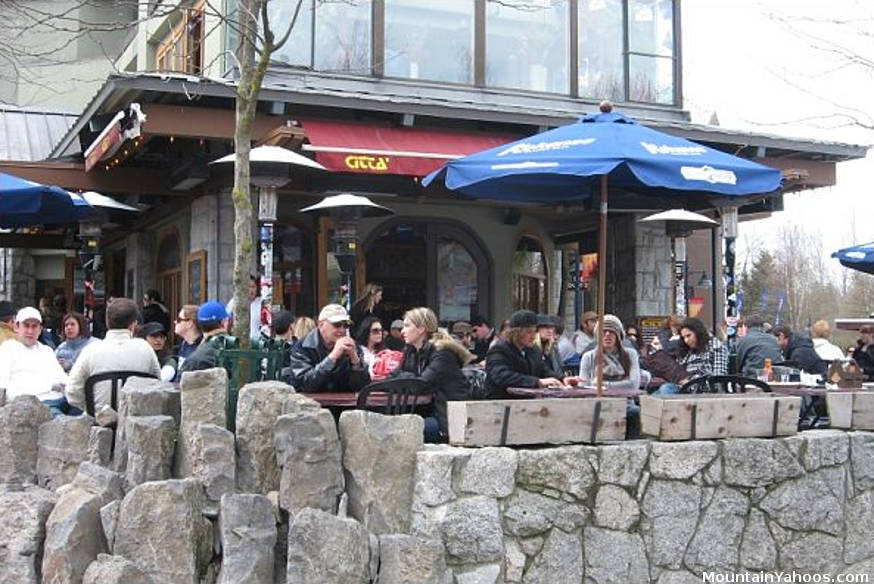 CITTA restaurant; across from Amsterdams.
Whistler excels at the Apres ski scene. Regardless of your taste you should be able to find a spot which suits you.
Also:
Garibaldi Lift Company - 604-905-2220
Lounge upstairs from the base of the Whistler gondola.
Outdoor patio:

Whistler Village: The Longhorn
Whistler Village: Dubh Linn Gate (Irish bar)
Creekside: Dusty's
Blackcomb: Merlin's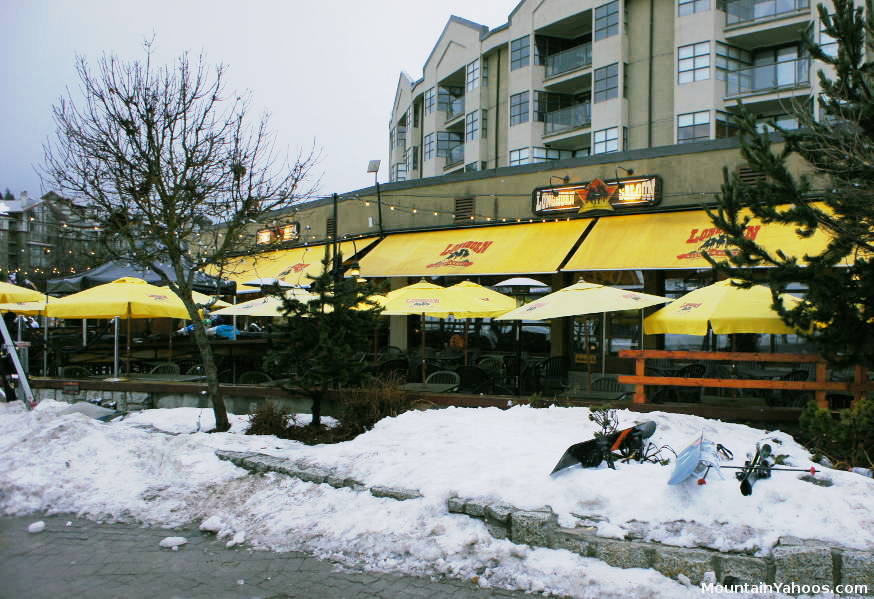 Apres ski (and snowboard) at the Longhorn Saloon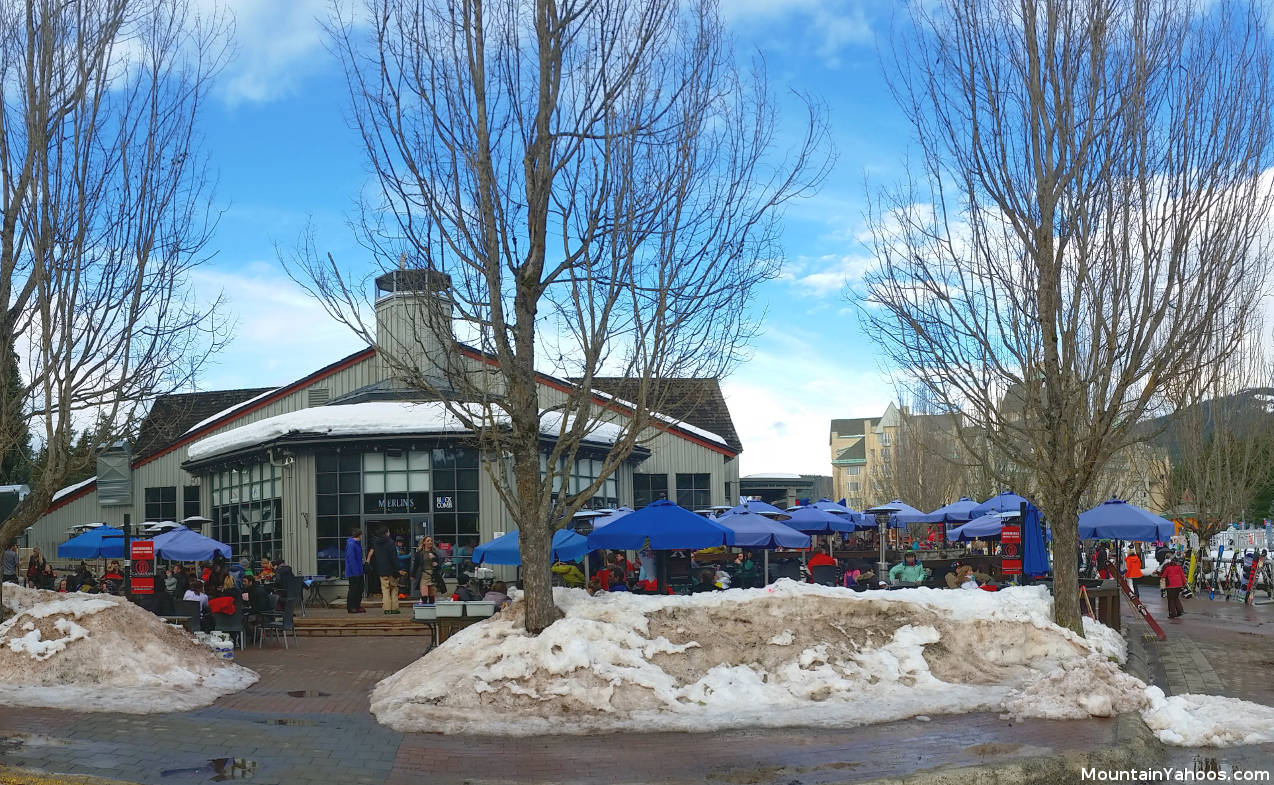 Apres ski (and snowboard) at Merlin's at the base of Blackcomb
Dining And Where To Eat:

The center of all dining activities is Whistler Village. There are venues of all types and price ranges available. Many of the hotels will have some of the more highly rated establishments.
List of restaurants at Whistler
Whistler Bars and Night Life:
Nightlife in Whistler centers around the "Village". Garfinkel's (bands), Neighbourhood Pub (Canadian spelling), Moe Joe's, the Longhorn Saloon, Merlin's, Whistler Brewhouse, Black's Pub, Citta's, Tapley's Pub, Tommy Africa's (especially on Monday's), Dubh Linn Gate (apres ski), Maxx Fish, the Village, Buffalo Bill's (dancing), ... See why we like this place!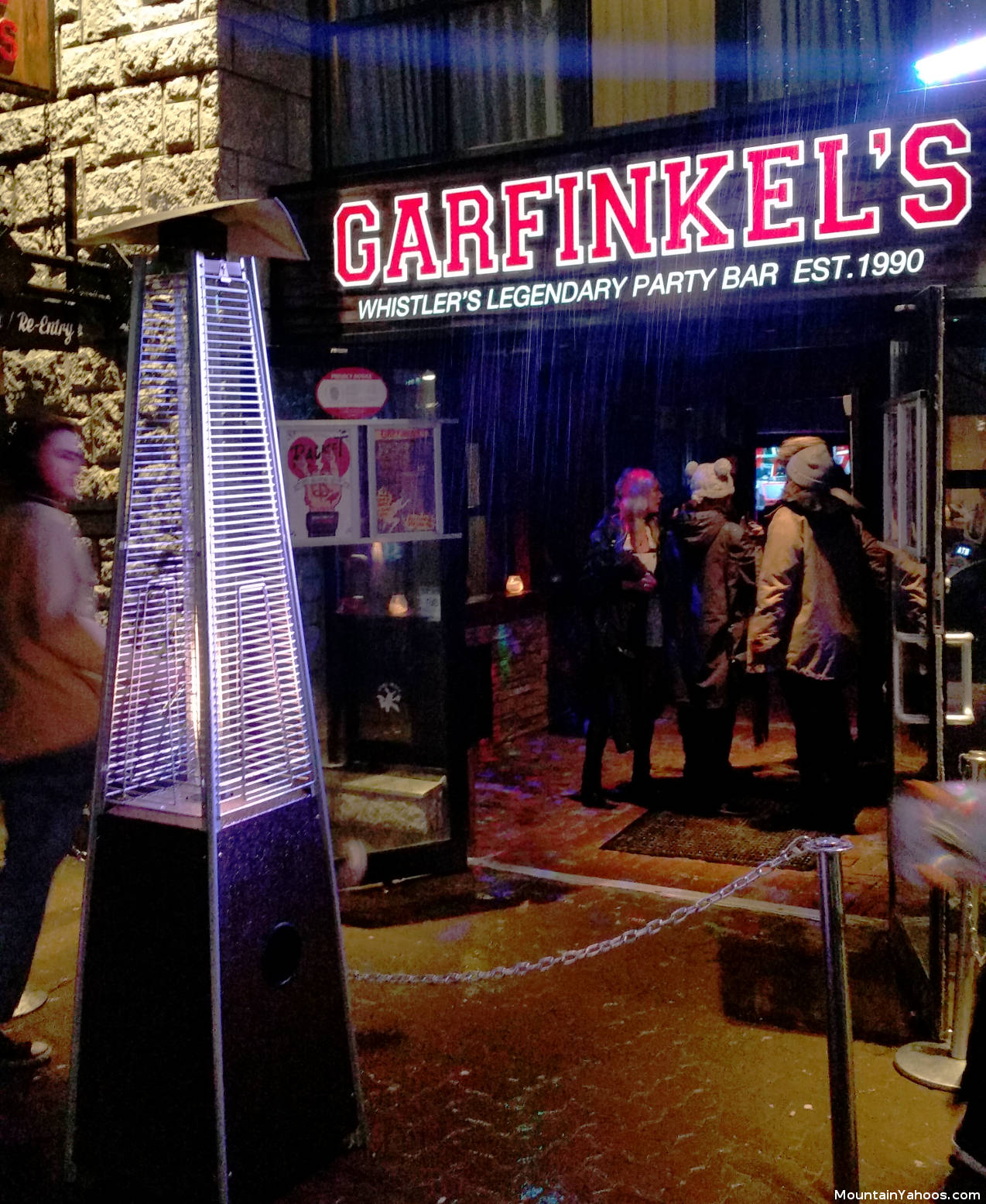 Nightlife at Garfinkel's in the village. The drinking age in BC is 19 and the clients are very young here.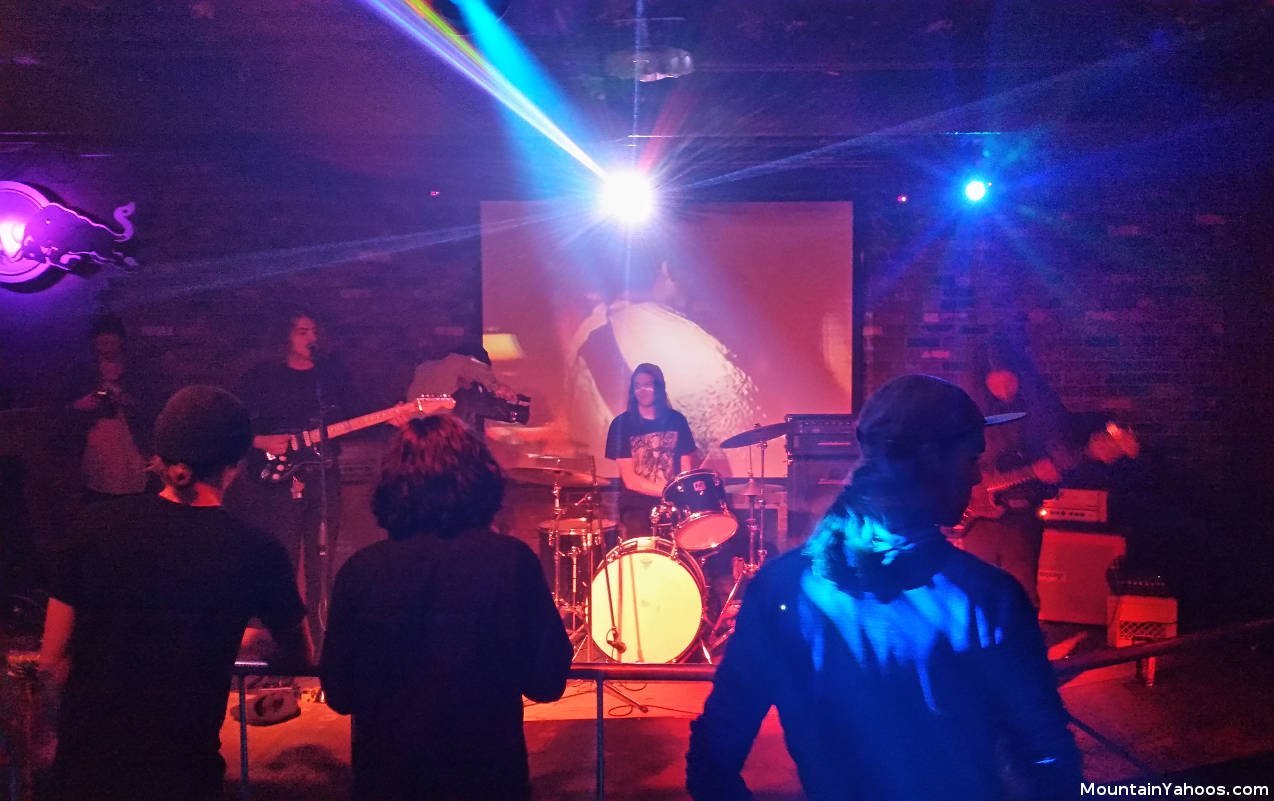 Live band at Garfinkel's.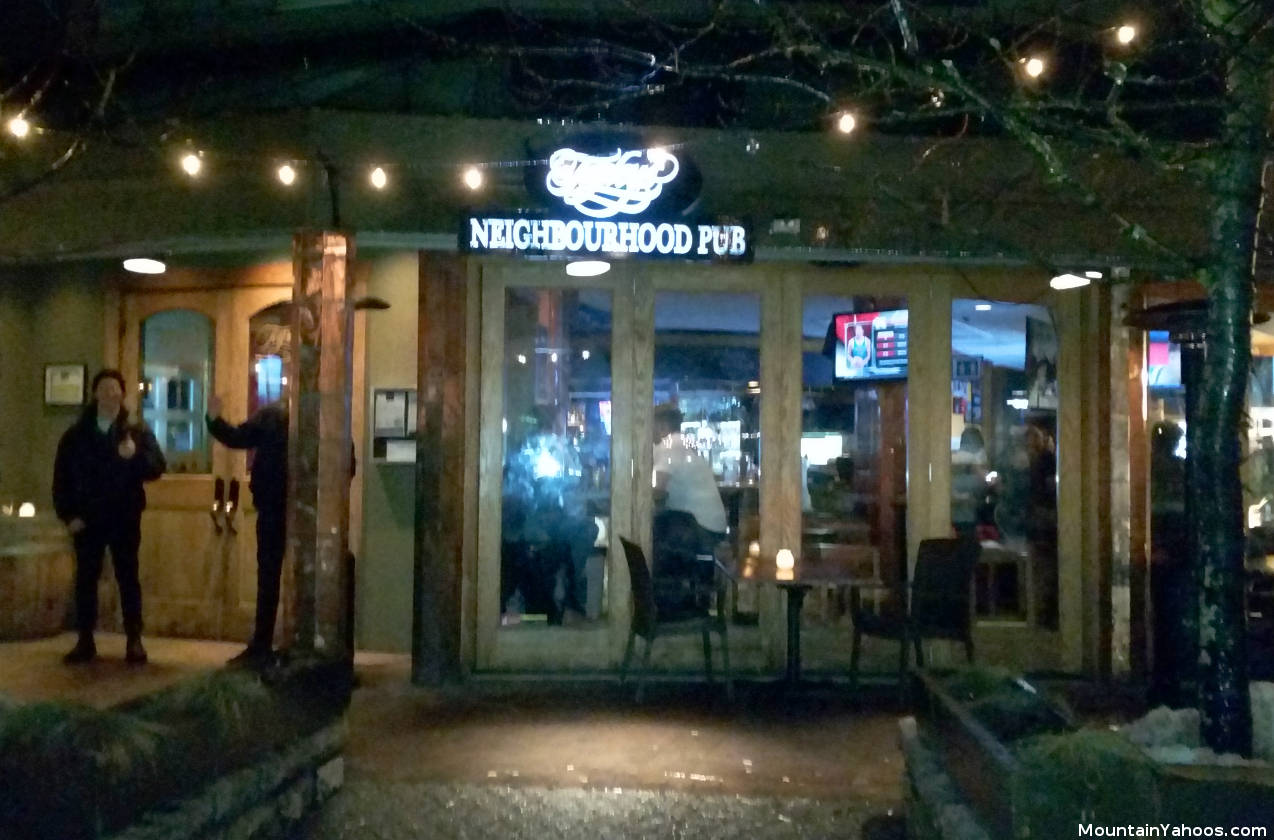 Nightlife at "The Neighbourhood Pub" in the village. All ages.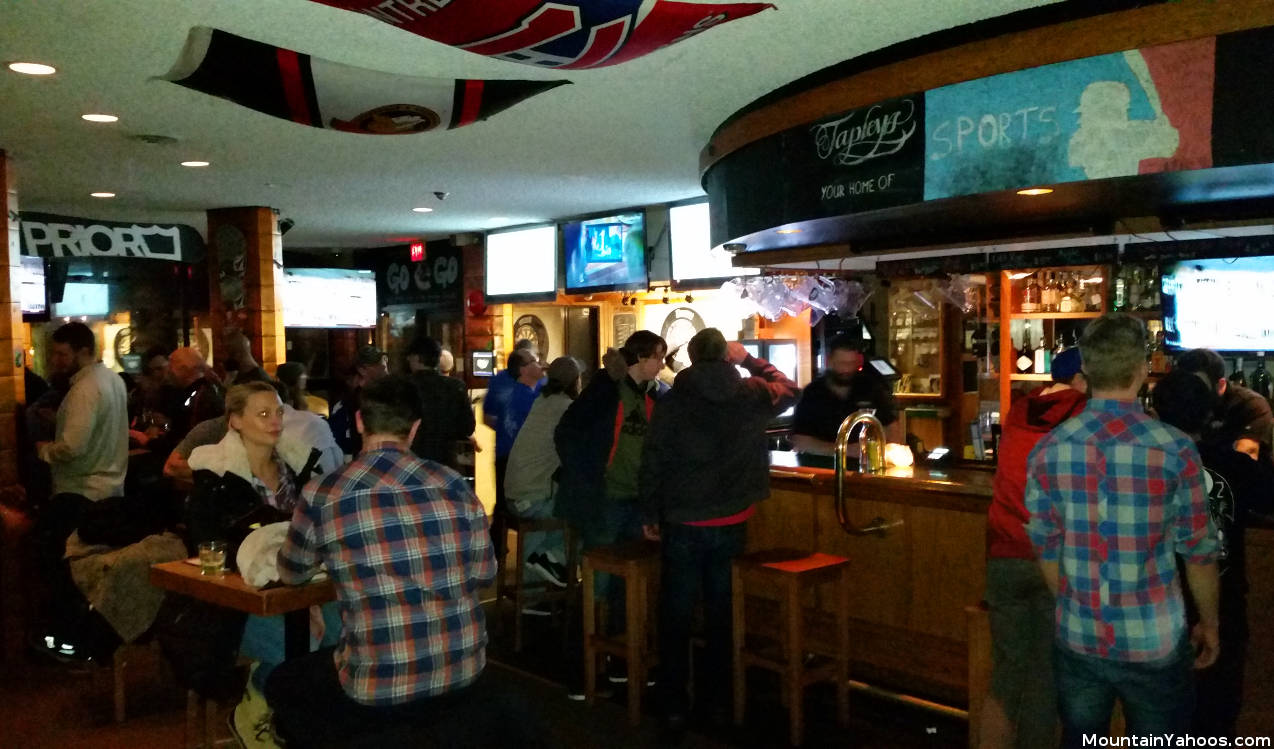 Inside "The Neighbourhood Pub"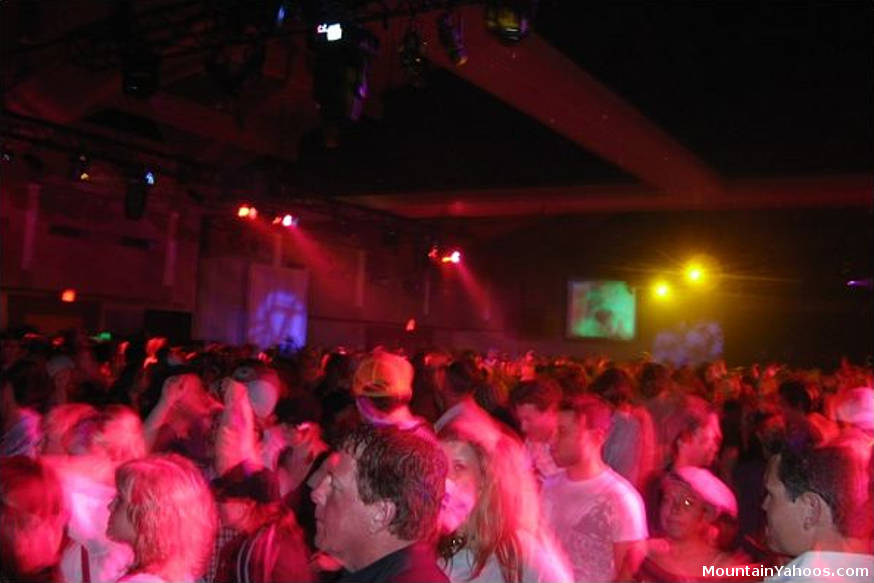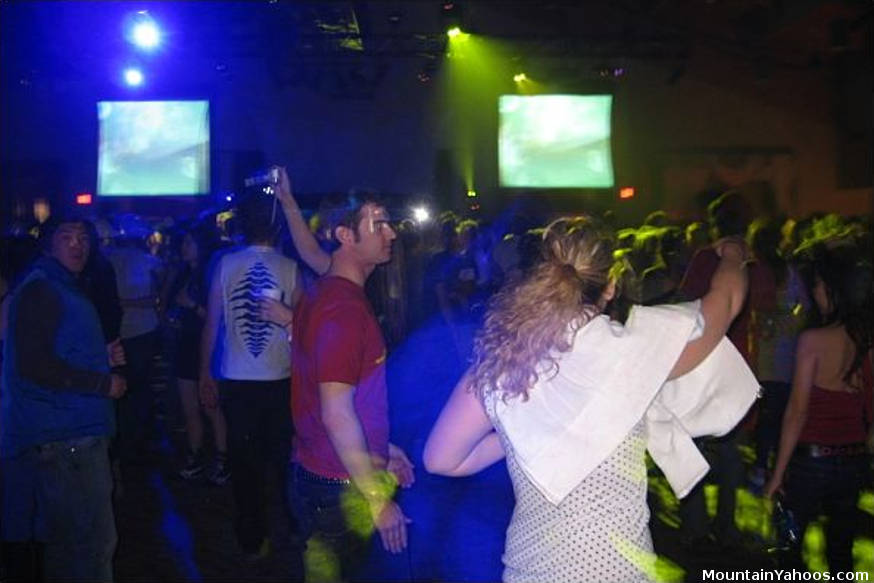 Of the 2000 work visas Canada issues to Australians each year as a "Commonwealth exchange", over 1200 park themselves in Whistler to work the resort and party crazy at night.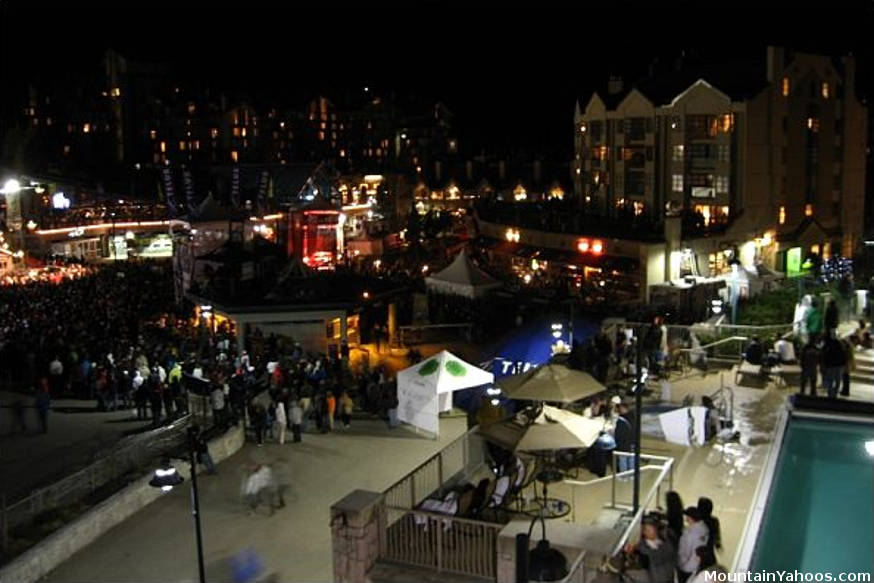 Pub Crawl Thursday/Saturday: 604-722-2633 [reservations]
Whistler Taxi: 604-938-3333
Next: Whistler-Blackcomb Location, Map and Directions