Wolf Creek on-mountain Dining:
There are three main quick on-mountain dining options: the main Wolf Creek Lodge or Prospector Grill at the base of the mountain or Raven's Nest at the top of the Raven Chair lift. Food is also served at the base of the Alberta Lift at the Alberta Grill.
There are also additional warming and snack huts on the mountain. The Wolf Creek Base Camp is a building located in the base at the foot of Raven Chair which provides an indoor facility for those that pack their own meals. Beverages, both hot and cold as well as snacks are also available here. The Continental is another food and snack hut and can be found at the top of the Treasure Stoke chair.
Wolf Creek in-town Dining:
Twenty minutes (17 miles) to the North of Wolf Creek ski resort is the small town of South Fork Colorado. Here you will find your most convenient dinner options.
South Fork CO Restaurants: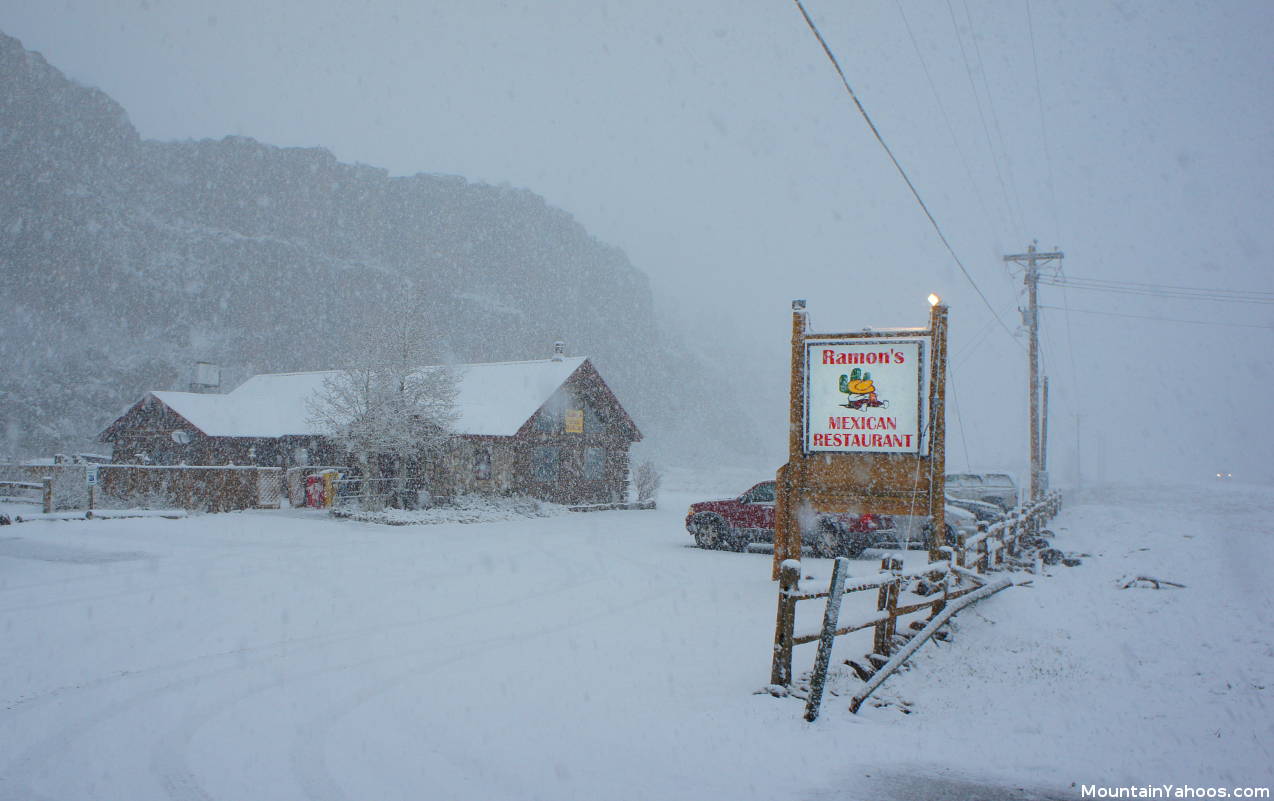 Ramon's Mexican Restaurant: just as you enter the town of South Fork, you will see Ramon's Mexican Restaurant.
Sunday - Thursday: 11am to 9pm, Friday - Saturday: 11am to 10pm