Blue Mountain Apres Ski:
The "Apres Ski" activities are centrally located in the main village at the base of the mountain at the base of the "Silver Bullet Lift". The first establishment you will encounter as you head to the village will be Rusty's. On warm sunny days the patio is preferred.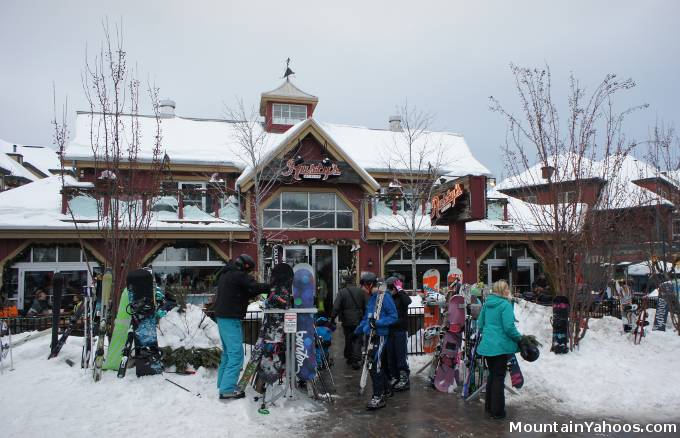 Rusty's at the entrance to the village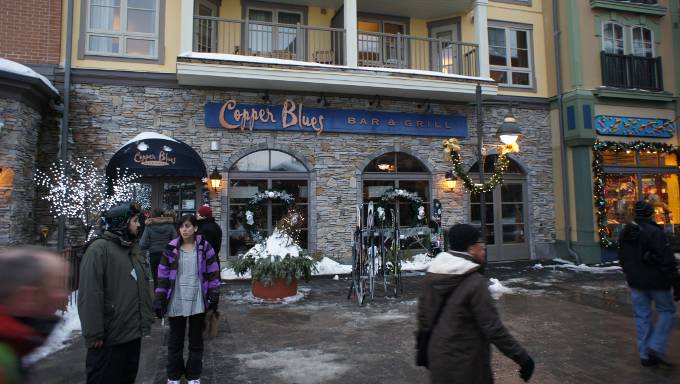 Copper Blues Bar & Grill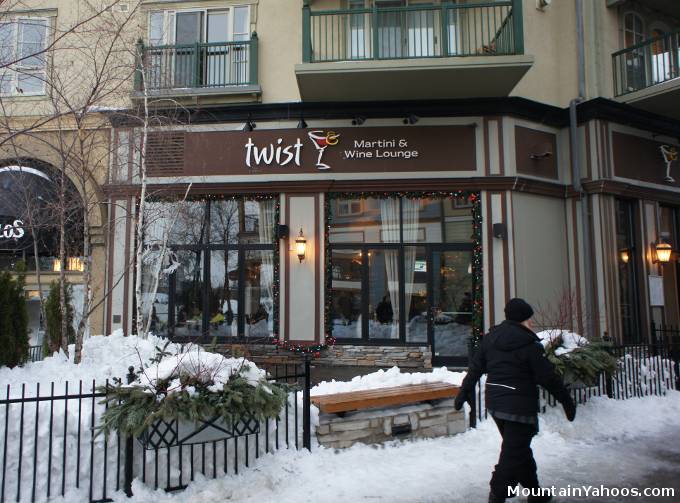 Twist: Martini and Wine Lounge
Dining And Where To Eat:
The village has a plentiful supply of places to eat and drink from the basic budget friendly fast food to the fancy gourmet establishments.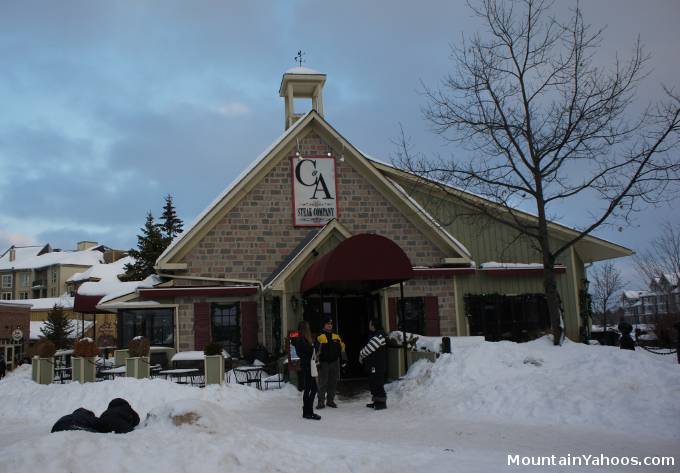 C & A Steak Company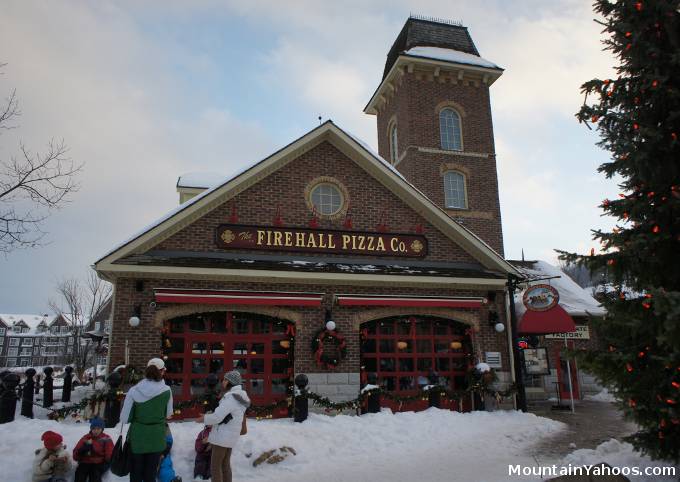 Fire Hall Pizza Company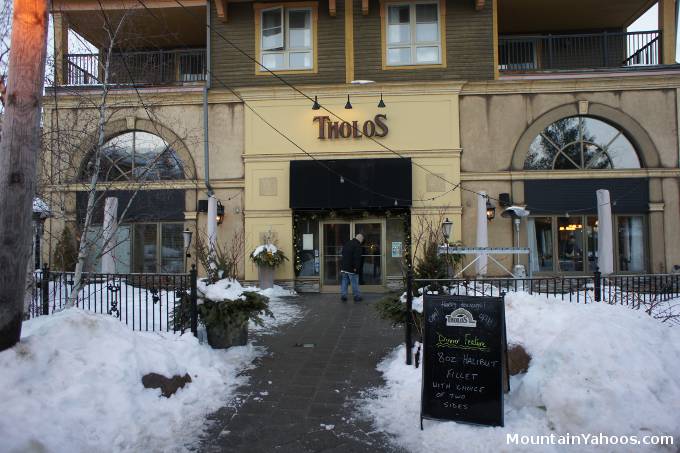 TholoS Restaurant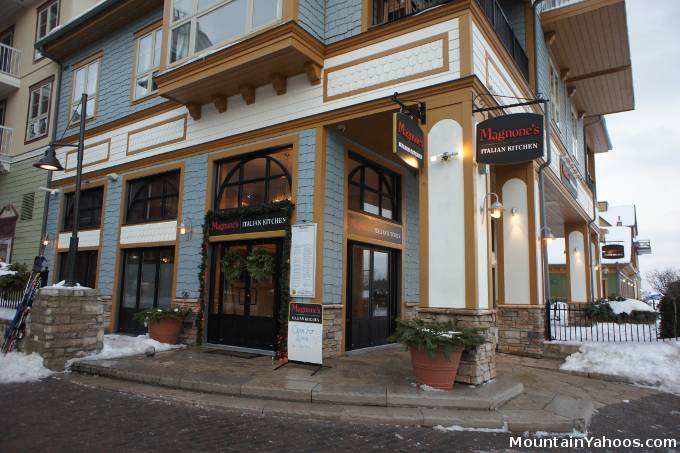 Magnones Italian Restaurant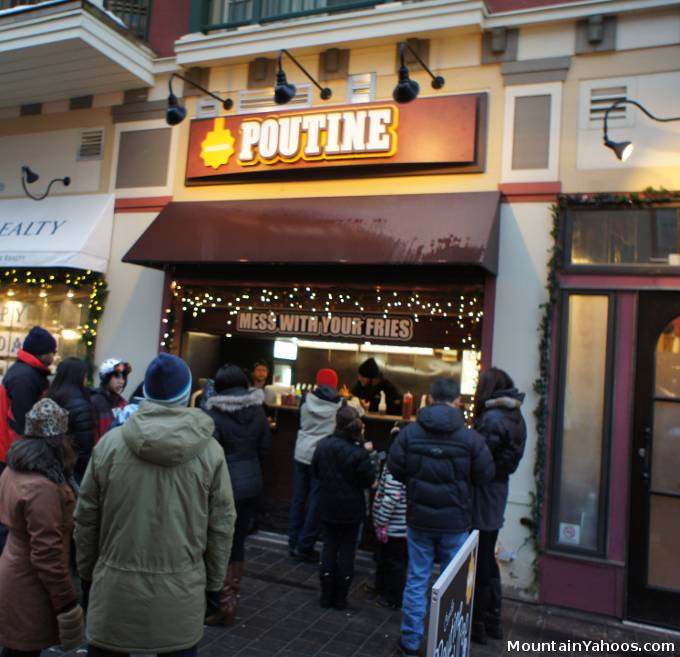 A uniquely Canadian fast food, gravy and fries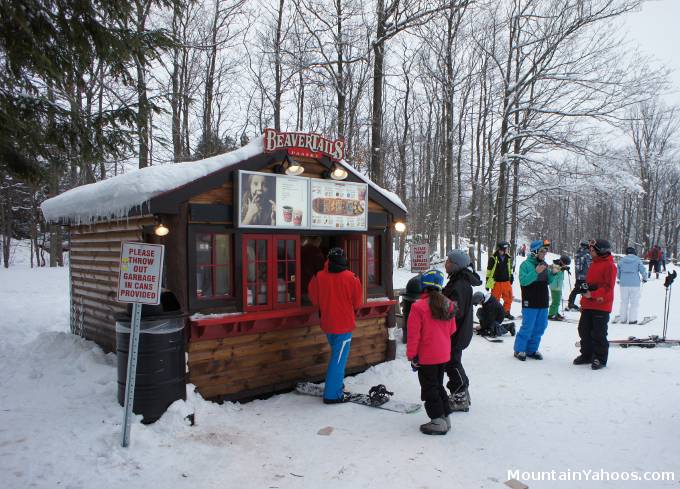 On mountain food: Beaver Tails (top of Silver Bullet lift)
The local town of Collingwood also provides many dining options.
Blue Mountain Bars and Night Life:

The focus of the night time activities are in the village. Most of the activity ends early.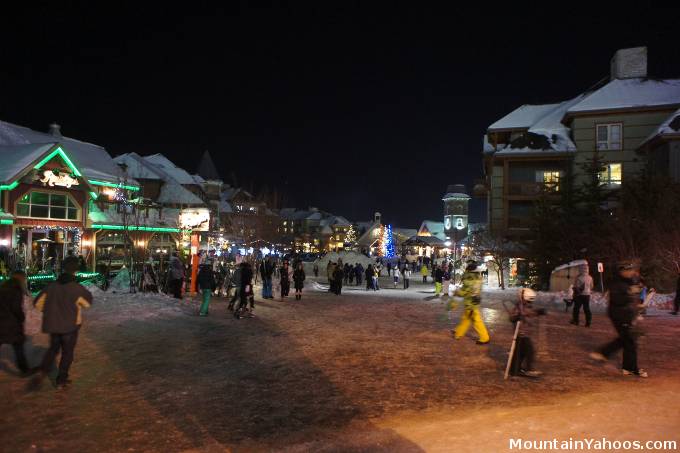 Blue Mountain Village at night
Next: Blue Mountain Location, Map and Directions