Copper Mountain Apres Ski:
The Copper Mountain ski village at the base of the mountain is the epicenter of apres ski activities.
Main Village at Copper:
Endo's Adrenaline Cafe
Jack's Bar
Incline Bar & Grill
Mulligan's Irish Pub
Jill's Outdoor Bar
East Village: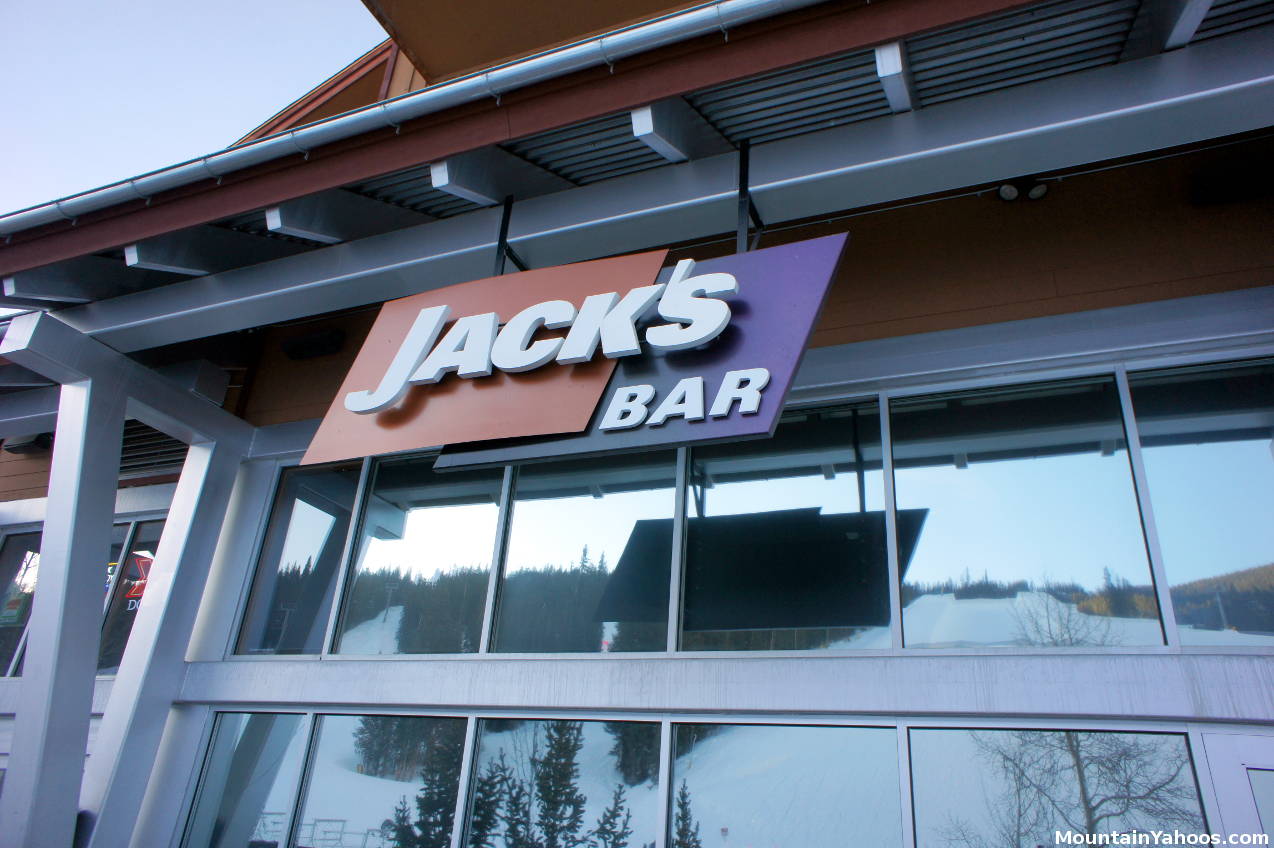 Center Village: Jack's Bar at the foot of "American Flyer" lift on the edge of the village with a reflection of the superpipe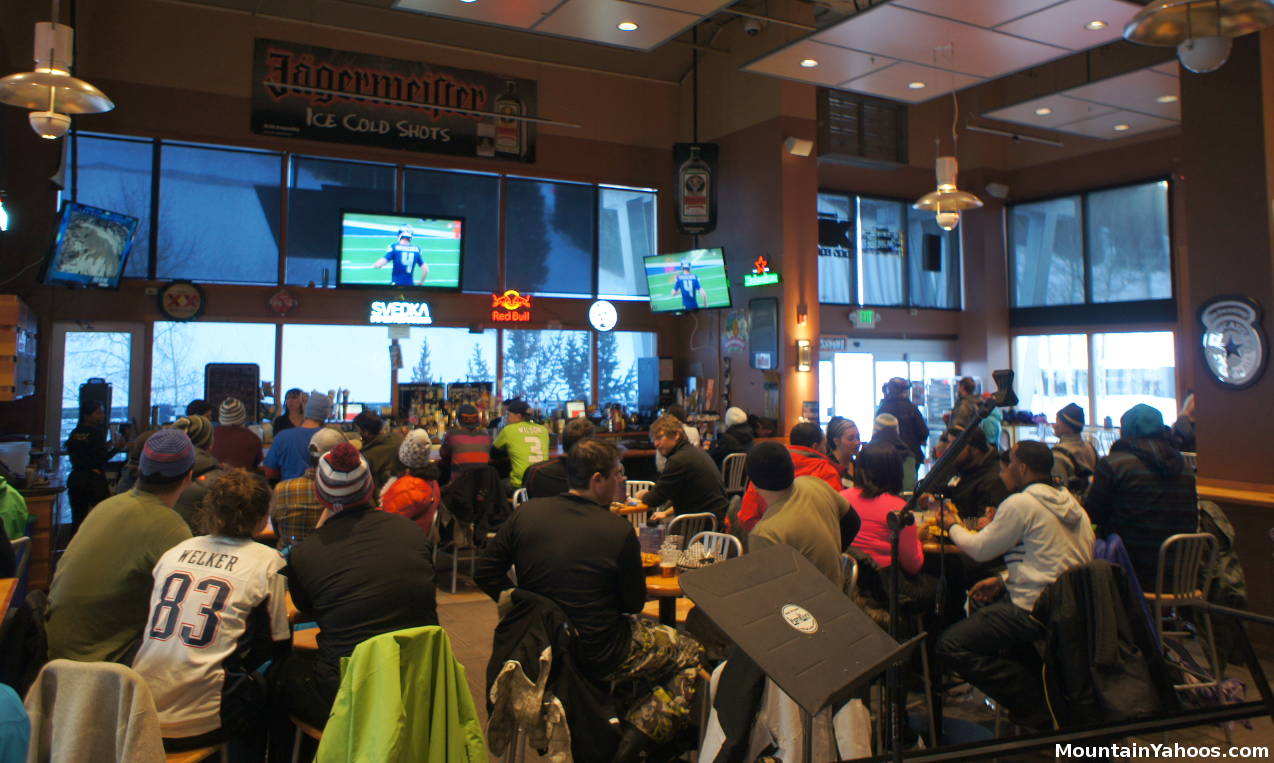 Inside Jack's Bar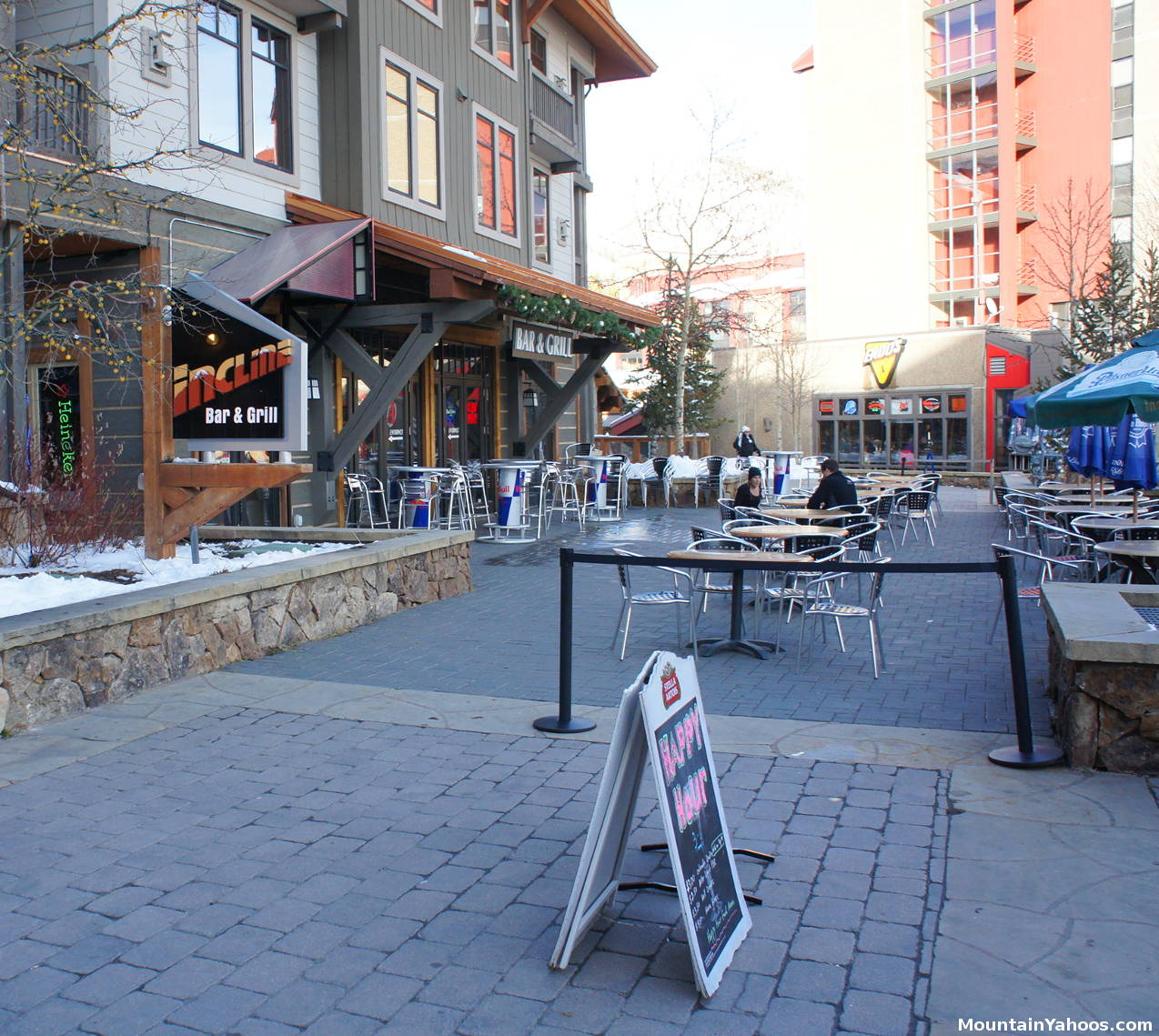 Center Village: Apres ski at Incline Bar & Grill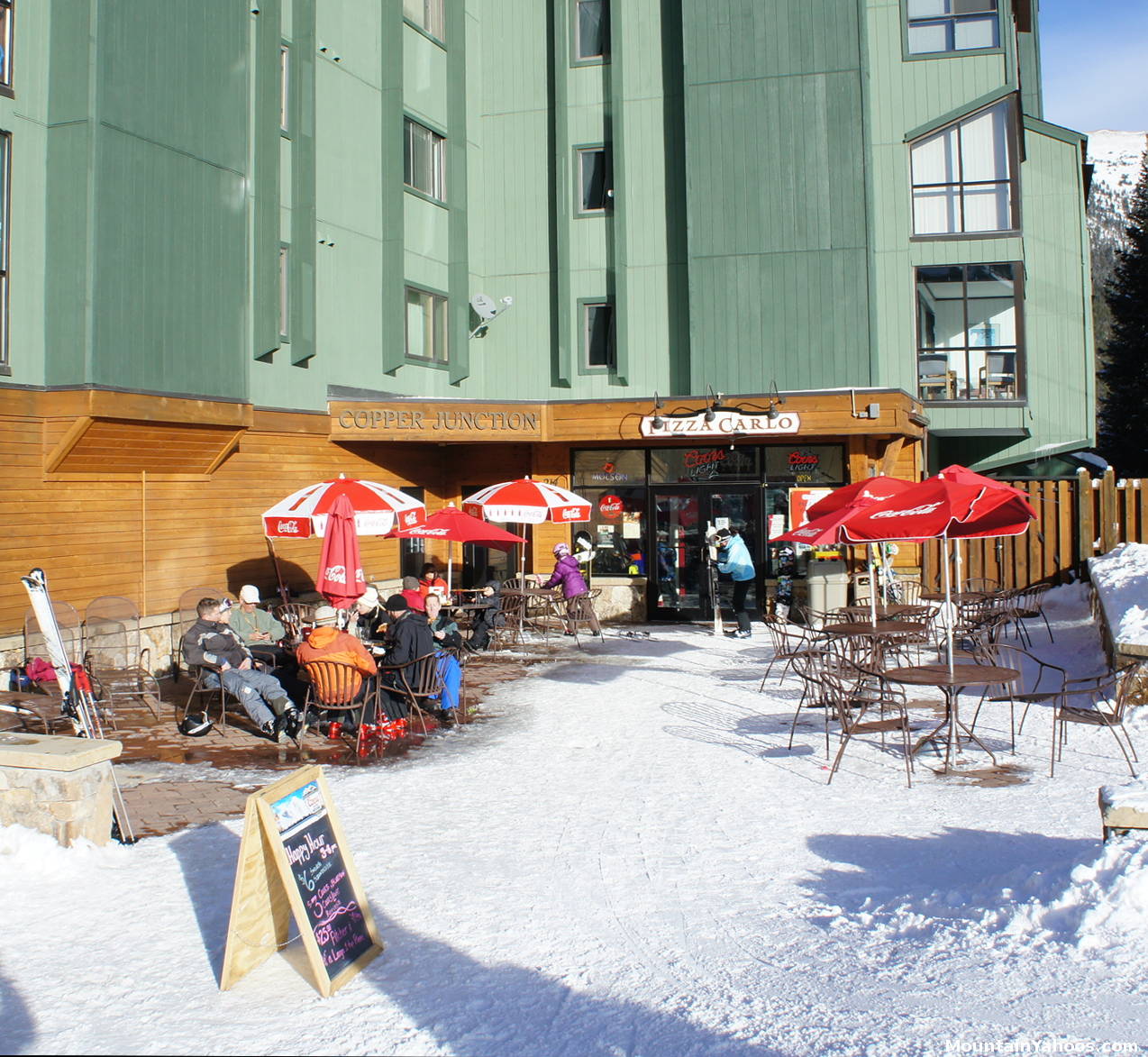 Center Village: Apres ski at the Pizza Carlo patio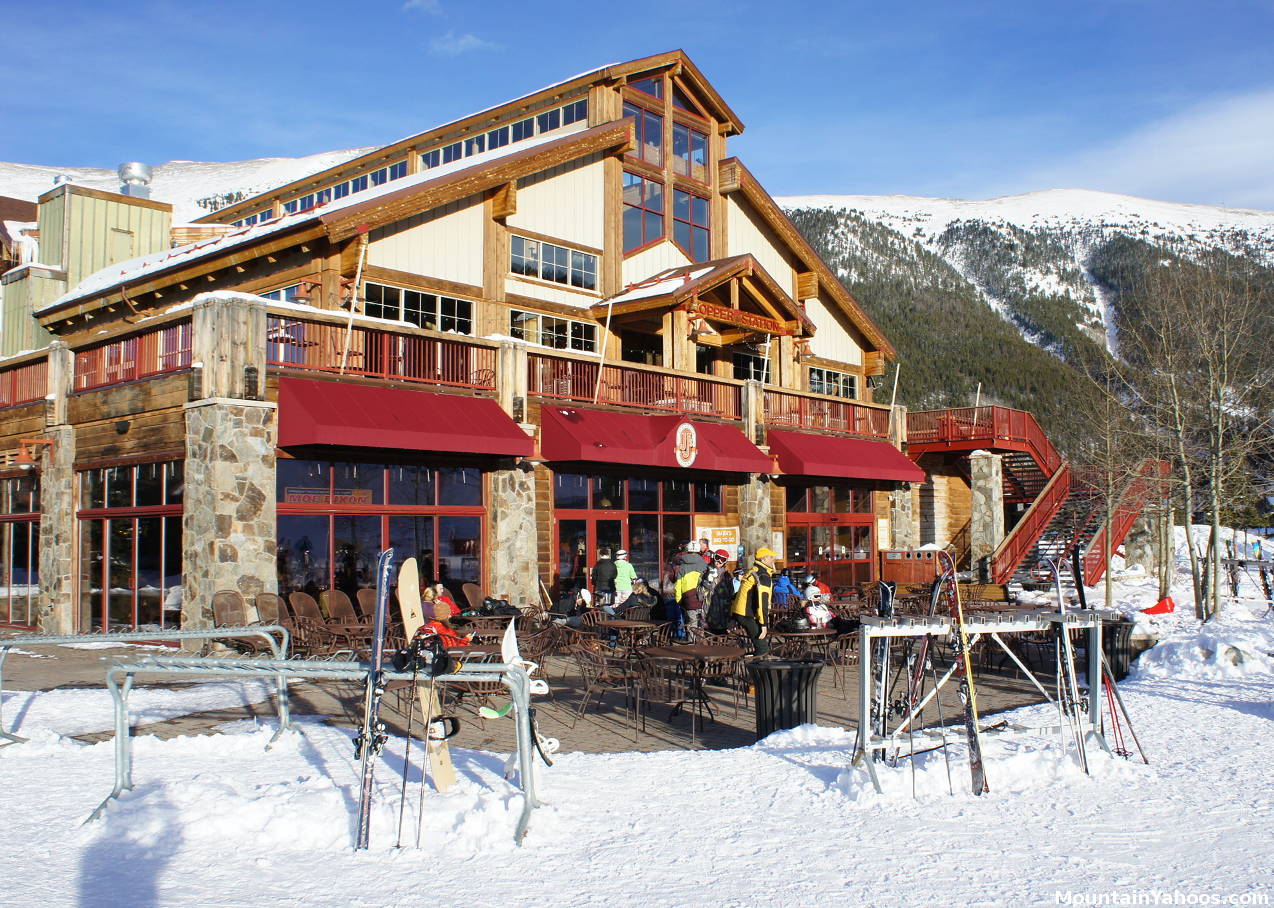 East Village: JJ's patio. Their Rocky Mountain Tavern inside is not bad either.
Where To Eat:
There is a large overlap between apres ski bars and places to eat and a wide range from pizza to gourmet.. The nearby towns of Frisco and Dillon open up your dining options.
Center Village:

C. B Grill (upscale)
Gustino's Pizza
Jack's Slopeside Grill & Bar
Mahi's Street Tacos
Mountain Melt: Made to order mac n' cheese and grilled cheese
A-Lift Pizza
Casa Sanchez: Mexican
Incline Bar & Grill
Eagle BBQ

East Village:

JJ's Rocky Mountain Tavern
Grand Hall Market
Double Diamond

West Village:
On mountain food is available at all three chalets:
Solitude Station: top of "American Eagle" lift
Flyers: just down from the top of "American Flyer" lift
Koko's Hut: top of the new "Kokomo Express" lift
T-Rex Grill: outdoors burger and a beer at the base of the Timberline Express lift
Chuck Wagon: food truck at the base of Rendezvous lift
Copper Mountain Bars, Night Life and Activities:
Its mellow and the kind of place where you may have to bring your own crowd. While apres ski is fine in the "Village at Copper", it dies out early. The condos tend to house families with little attention to singles night life. You can usually find Mulligan's on the way out. You will also find more to do in the nearby town of Frisco.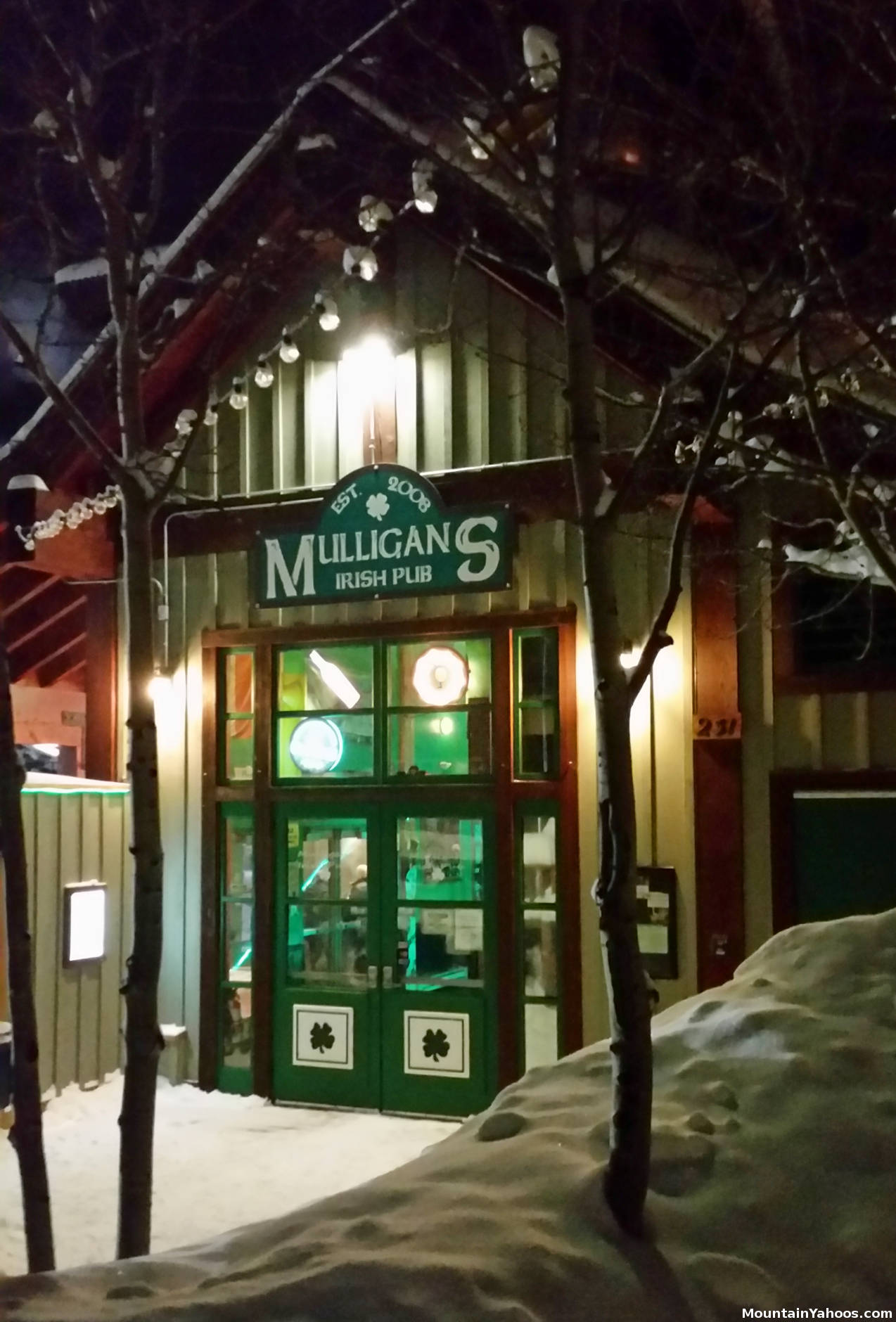 Mulligan's Irish Pub the edge of the Center Village near the road in to Copper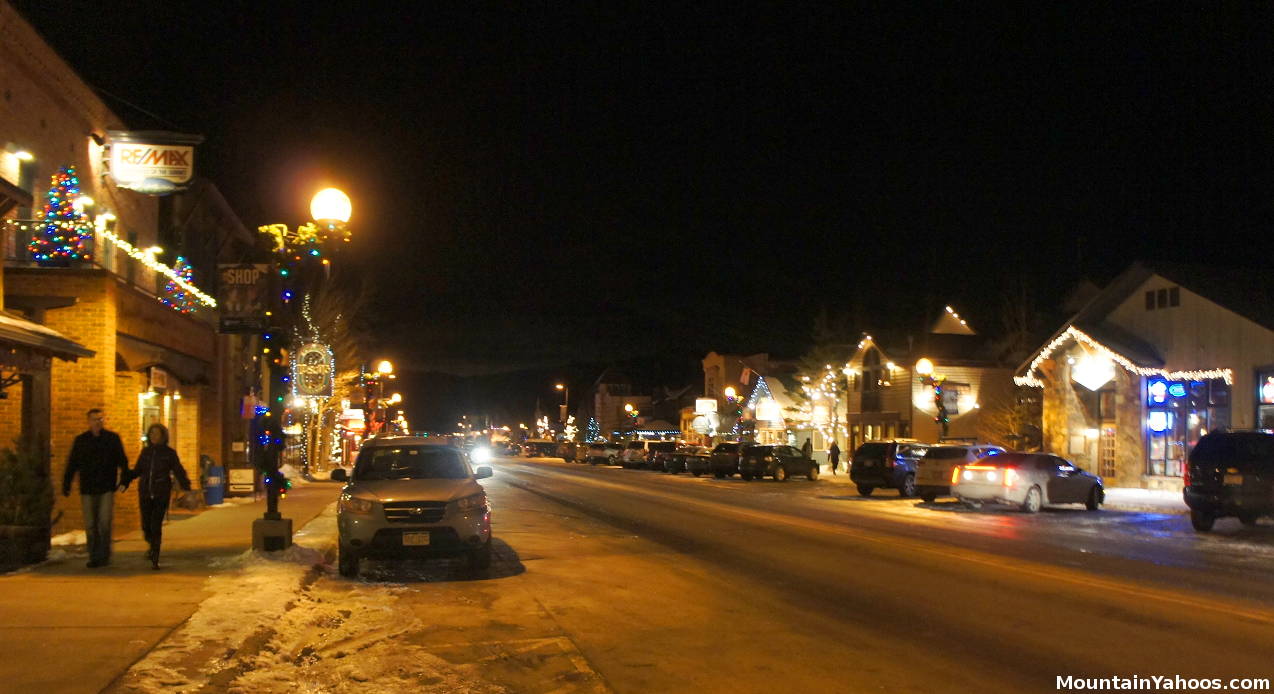 Main Street Frisco Colorado: The nearby town of Frisco is also an option if you don't mind the short drive.