Apres Ski at the mountain base:
Apres ski is embedded in the culture at Las Lenas where there is a high percentage of skiers in attendance at the bars and patios at the base of the mountain after a day on the slopes. Participation on sunny days is to the capacity of the patios with DJs, bands and alcohol promotions all in full rage mode. It gets cooler when the sun sets behind the mountains and the crowd will dissipate, so enjoy it while you can.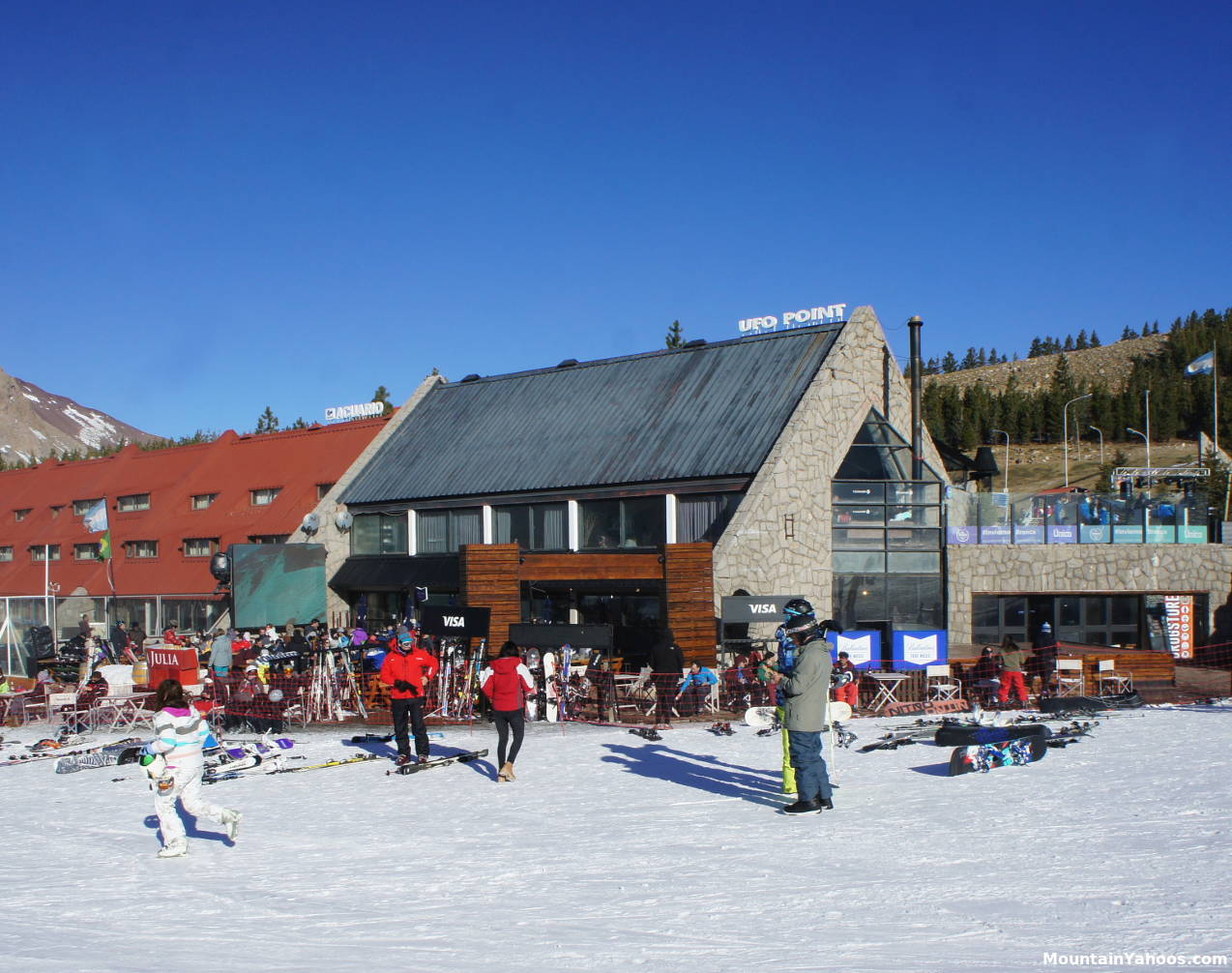 UFO Point bar patio. Next door you will find the "Helsinki Grill & Bar" on the deck of the Acuario hotel.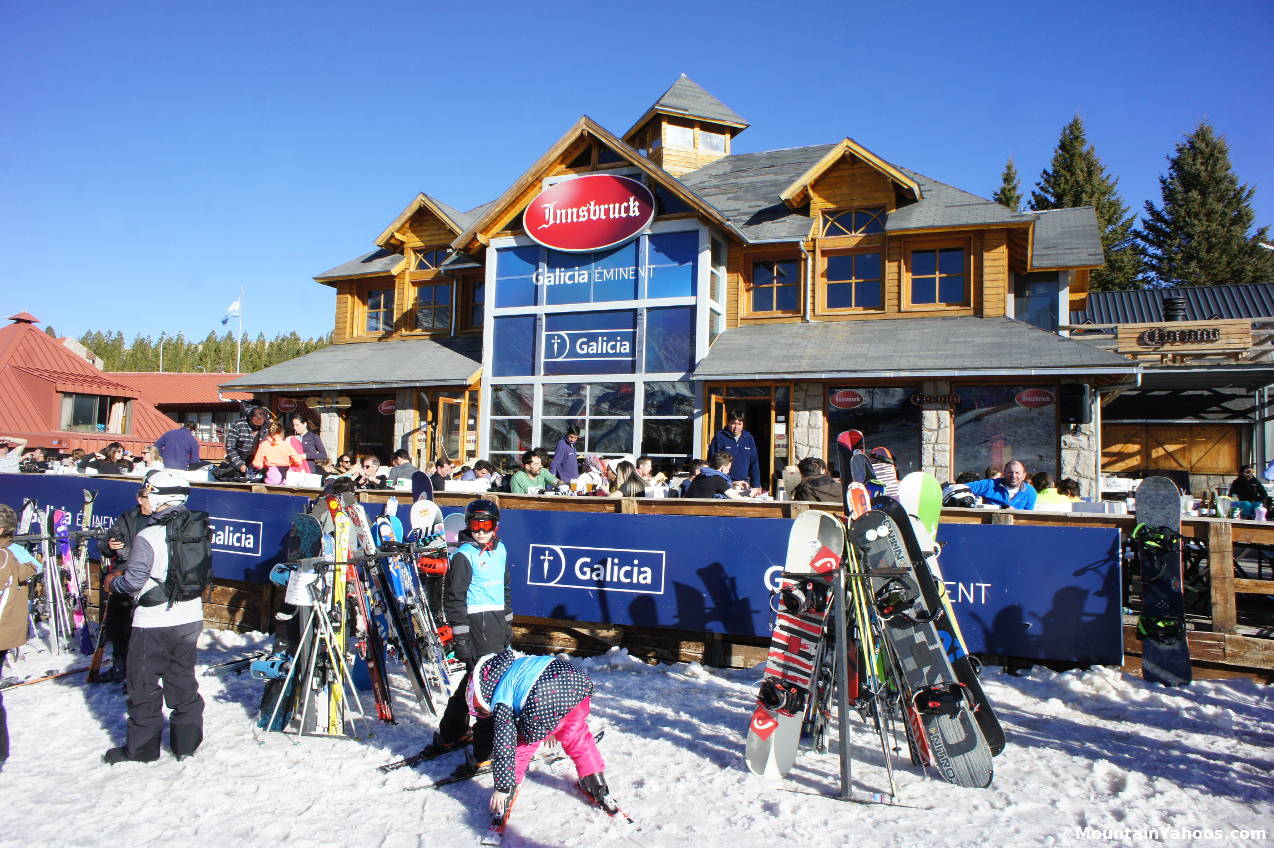 Innsbruck Patio (connected to the Innsbruck Hotel)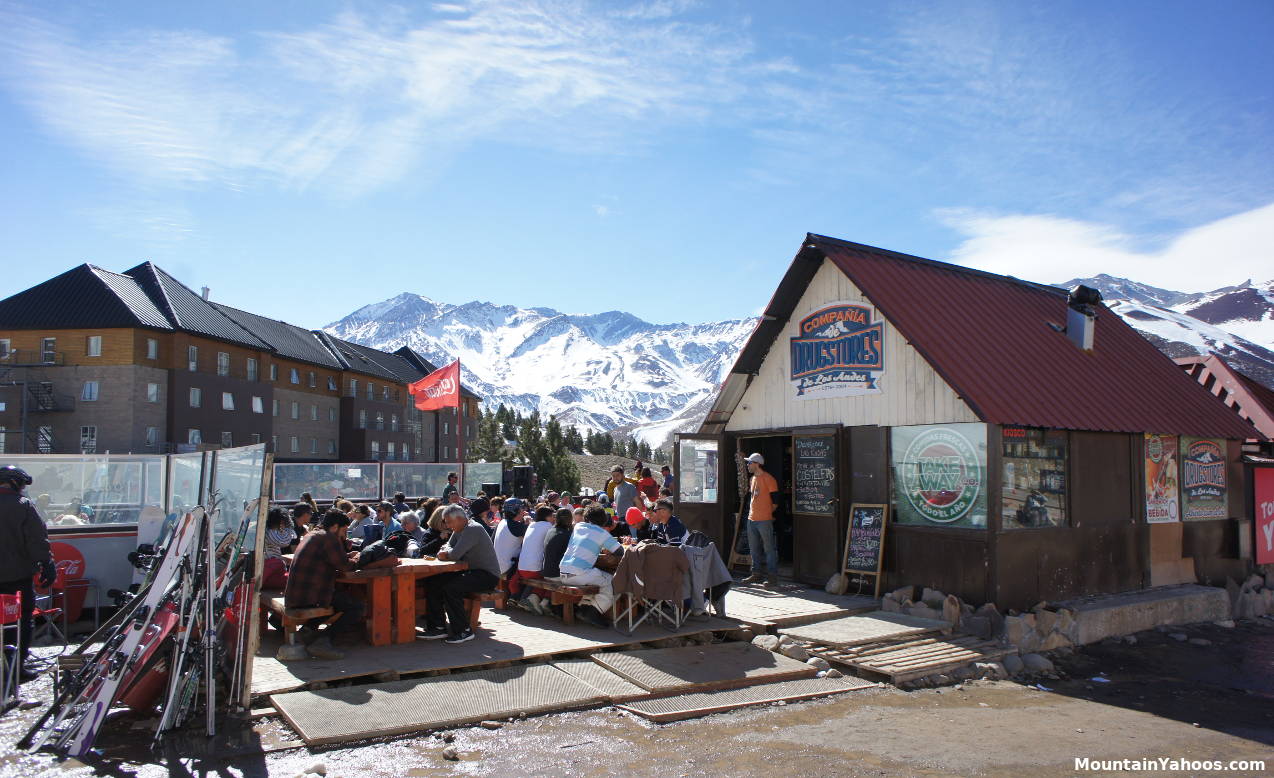 This bar is called the "Drugstore" and can be found on your way to the parking lot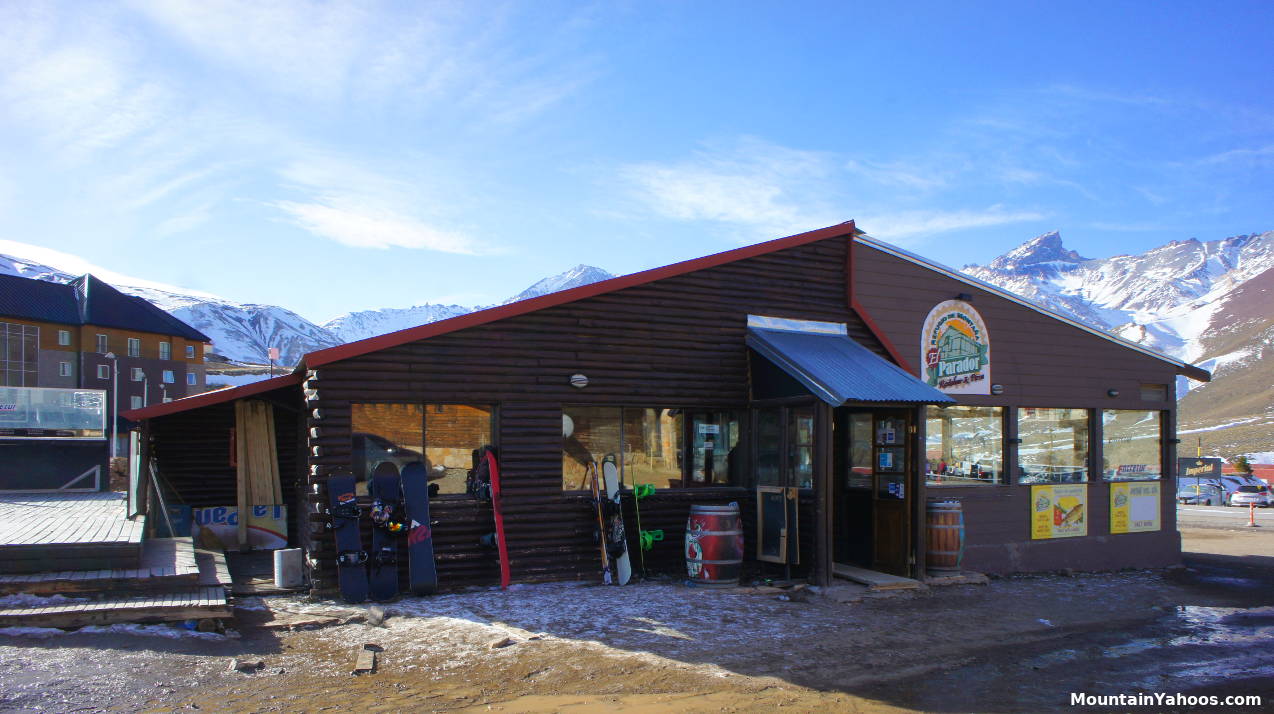 El Parador: beer and pizza, right across the road from the parking lot