The mountain and town have no shortage of places to eat.
On Mountain Dining:
The base of the mountain in "Gondola Square" has the following options:
Timber and Torch (Sheraton at the base of the mountain)
T and T (Sheraton at the base of the mountain)
Gondola Joe's (gondola building)
Gnarly Charly's Pizza (middle of Gondola Square)
Cafe Diva: American, Contemporary
1855 Ski Time Square Dr, Steamboat Springs CO
The gondola will take you to Thunderhead Lodge which has the following choices:
Thunderhead Food Court
Hazie's Restaurant (gurmet lunch and diner)
Stoker Bar and Restaurant (1st floor)
Western BBQ (evening only)
Rendevous Lodge (which is found on the right side of your trail map) has both a food court and a restaurant.
For those looking for the ultimate in romantic diners, take the gondola to the peak followed by a snowcat pulled sleigh to Ragnar's for gourmet dining. Reservations required. 1-970-871-5150
The run down of on-mountain food would not be complete if we did not mention the "Taco Beast". It's as if a Los Angeles taco truck and a snowcat had a baby. Of course you can expect ski resort taco prices and not that of East LA.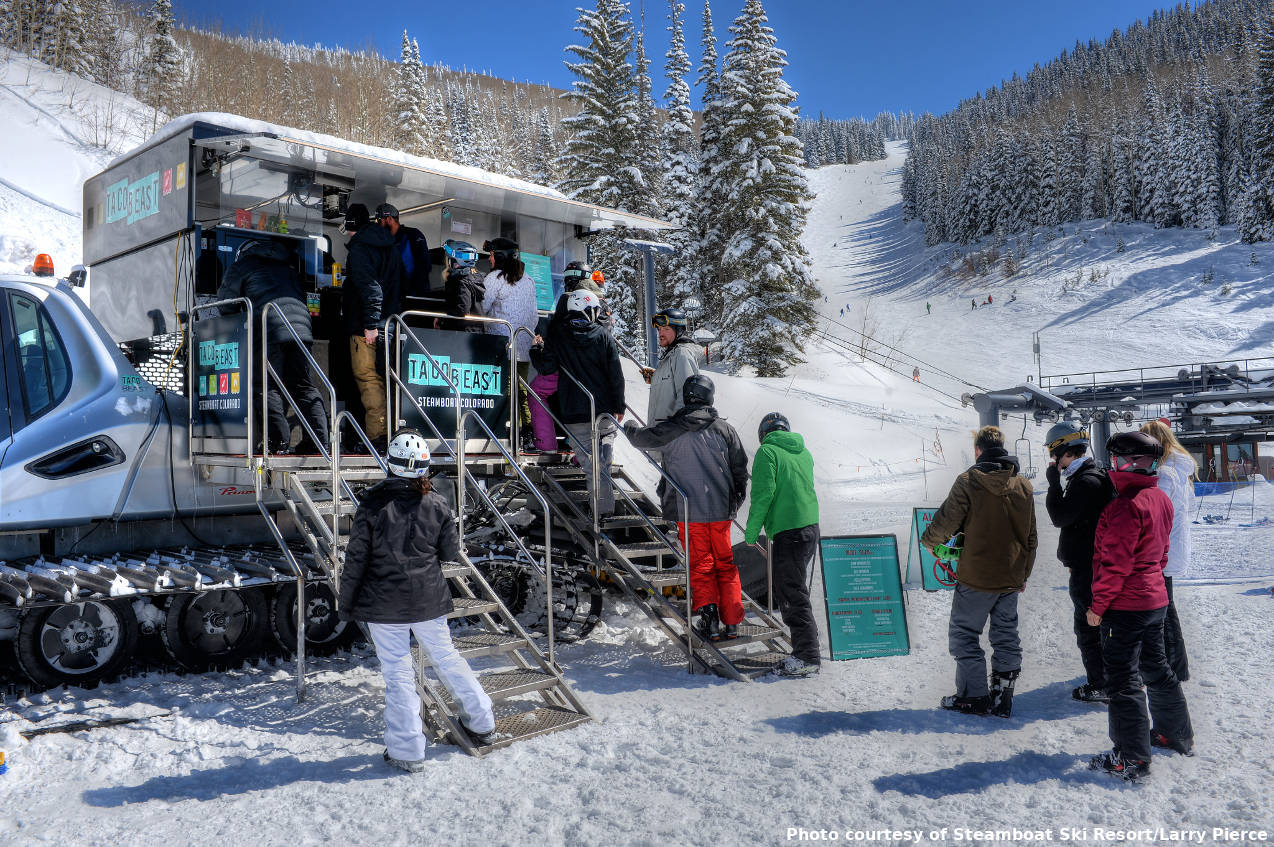 Steamboat's Taco Beast
In Town Dining:
If you just wander down Lincoln Avenue and you will find plenty of choices for places to eat or enjoy an adult beverage. The town is detached from the resort, thus it is an inconvenient option during your on-mountain ski day.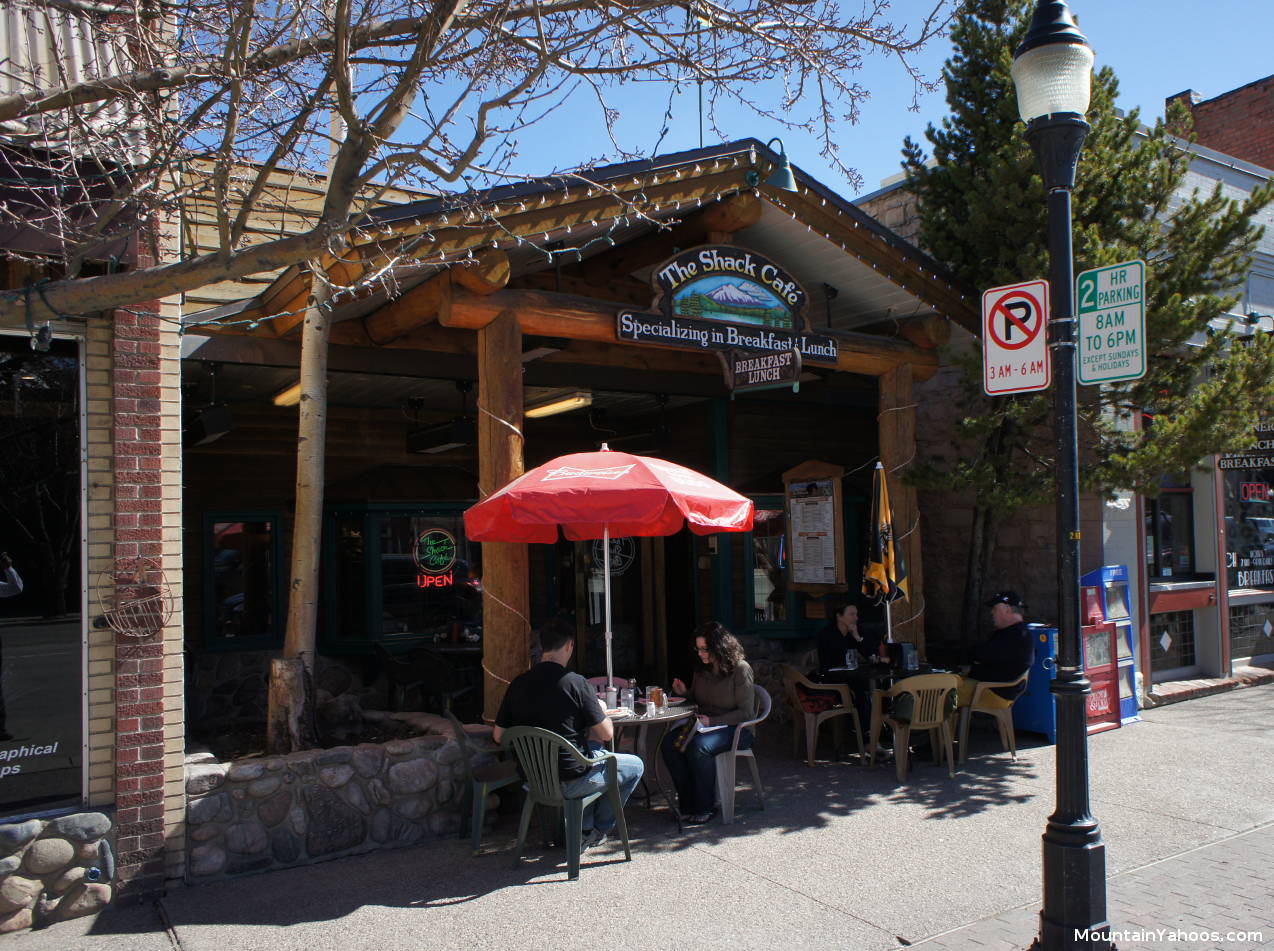 The Shack Cafe in town: breakfast and lunch