Patio at Red Lion in Vail Village
Vail Apres Ski:
Apres Ski at Vail Village:
The more popular happy hours are in Vail village. On warmer days the early crowd goes to the patio at Los Amigos at the base of Pepi's Run where one can watch the skiers on Pepi's run. This is also a warning that you will have an audience is you ski Pepi's any time after noon. After the lifts close, skiers will begin to converge on the patio of the Red Lion where the action begins with happy hour and goes strong till closing on any given Friday or Saturday night.
Apres Ski at Lionshead Village:
The scene at Lionshead is mostly centered around food. The most popular bar is Garfinkel's. Look across from the gondola and look for their Moose mascot logo.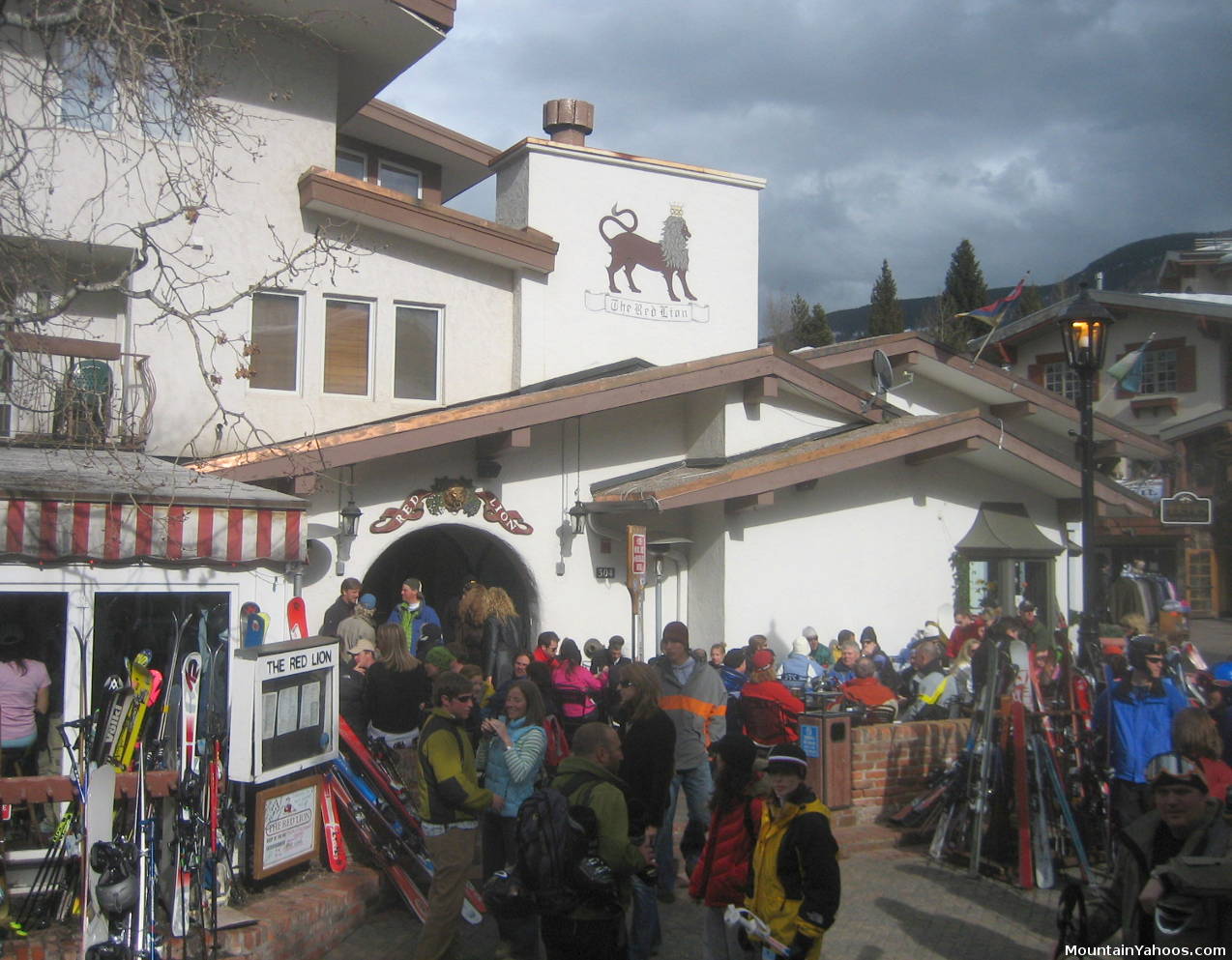 The Red Lion is probably the most popular of the Apres ski bars and often features quality live entertainment.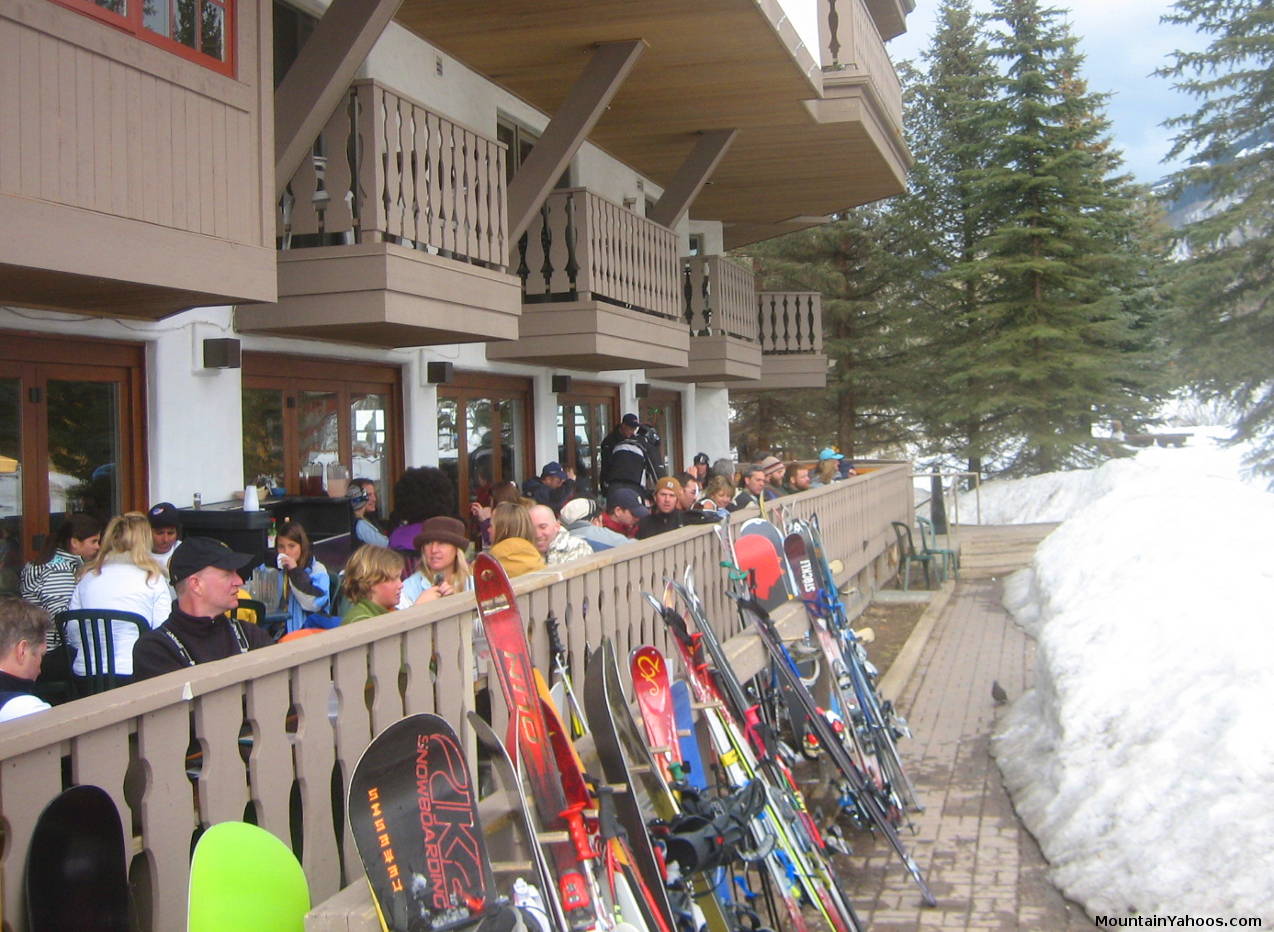 Los Amigos: At the base of Vista Bahn lift. From here you can watch skiers make their way down Pepi's Face run.
Vail has some of the best Apres ski bars of any ski area.
The Red Lion: Apres ski and good nightlife.
Garfinkel's: Located in Lionshead Village across from the gondola. The deck has a view of the slopes. This bar carries apres ski on into the night.
Dining and Where To Eat:
Vail Village caters to all tastes from the high end to the cheap but good. Vail Village is the larger town center and thus hosts the bulk of the restaurants.
Lionshead shuts down early with most restaurants closing their doors at 9:00pm. After 9:00 there is one choice down by the steps to the outdoor ice rink: Blue Moose Pizza. Also note that Dominos delivers (970) 476-0330
Vail Village:
La Tour: French 970-476-4403
122 E Meador Dr, Vail CO
The Left Bank: French 970-476-3696
183 Gore Creek Drive, Vail CO
Joe's Famous Deli: 970-479-7580
288 Bridge St, Vail CO - located by the Vail covered bridge to the parking area
Kelly Liken: American 970-479-0175
12 Vail Rd - Suite 100, Vail CO
Sonnenalp Hotel: Ludwig's: American 970-479-5429
20 Vail Rd, Vail CO
Matsuhisa: Asian 970-476-6628
141 East Meadow Drive, Vail CO - Dinner only
Sweet Basil: 970-476-0125
193 Gore Creek Dr, Vail CO
Vendetta's: Pizza (served till 2:00am)/ Bar food
The Lodge at Vail: Cucina Rustica: American 970-754-7872
175 East Gore Creek Dr, Vail, CO
Campo De Fiori: Italian 970-476-8994
100 East Meadow Dr, Vail CO
Bol: 970-476-5300
141 East Meadow Drive, Vail CO
Bowling and food
7 one 5: 970-476-4444 ex. 5675
715 W Lionshead Cir, Vail CO
Eclectic American
Pepi's Restaurant and Wild Game Room: Wild game 970-476-4671
Great happy hour.
231 East Gore Creek Dr, Vail CO - located at the foot of Vista Bahn chair lift
The Sebastion at Vail Hotel: Leonora
International Alpine Bistro
Lionshead Village:
Delivery:
A la Car grocery and restaurant delivery service: 970-949-4000
In 2008, A la Car represented 15 restaurants. Minimum $15.00 per restaurant. Hours: 5:00pm - 10:00pm, ~20% delivery fee.
Dominos: 970-476-0330
On Mountain:
Game Creek Restaurant: 970-754-4275
Dinner only - American-French cuisine and steak house.
Just below Eagle's Nest and just above the Game Creek chair lift
Bistro 14: 970-754-4530
Lunch - Top of Eagle Bahn Gondaola.
Vail dining explorer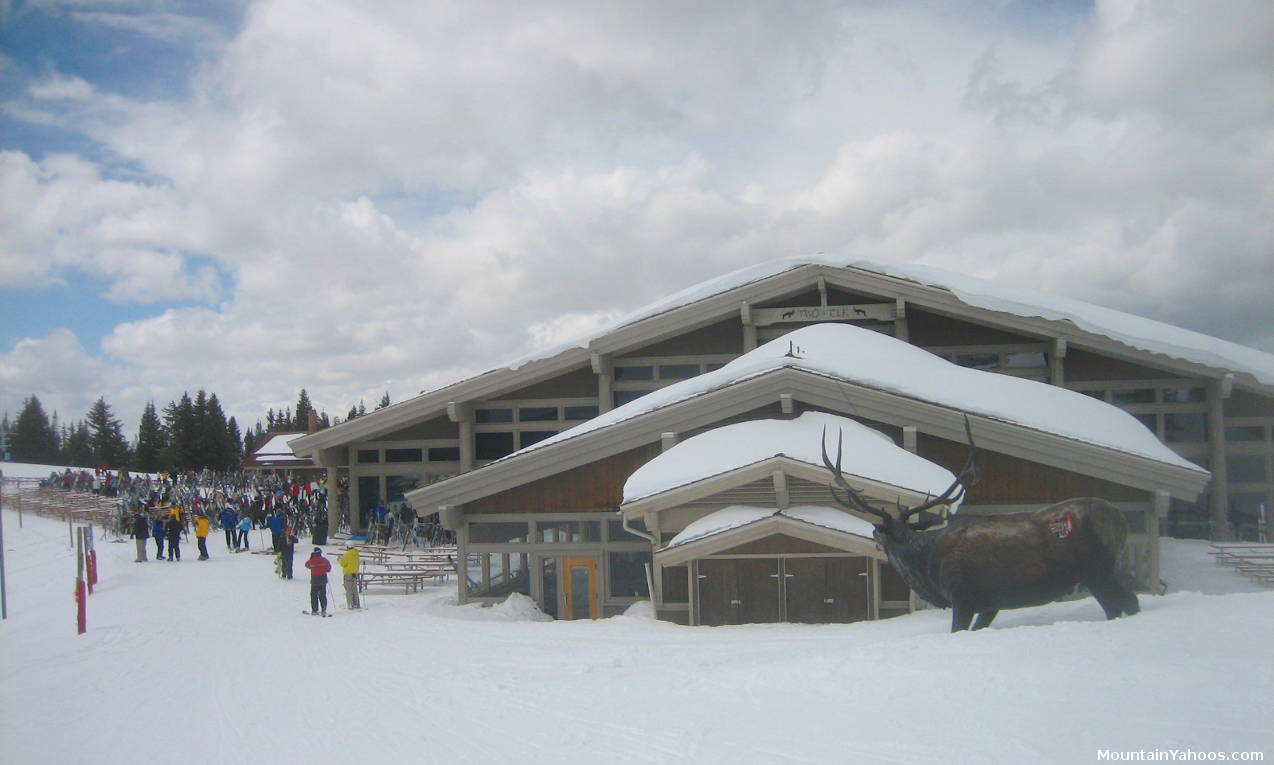 Elk Lodge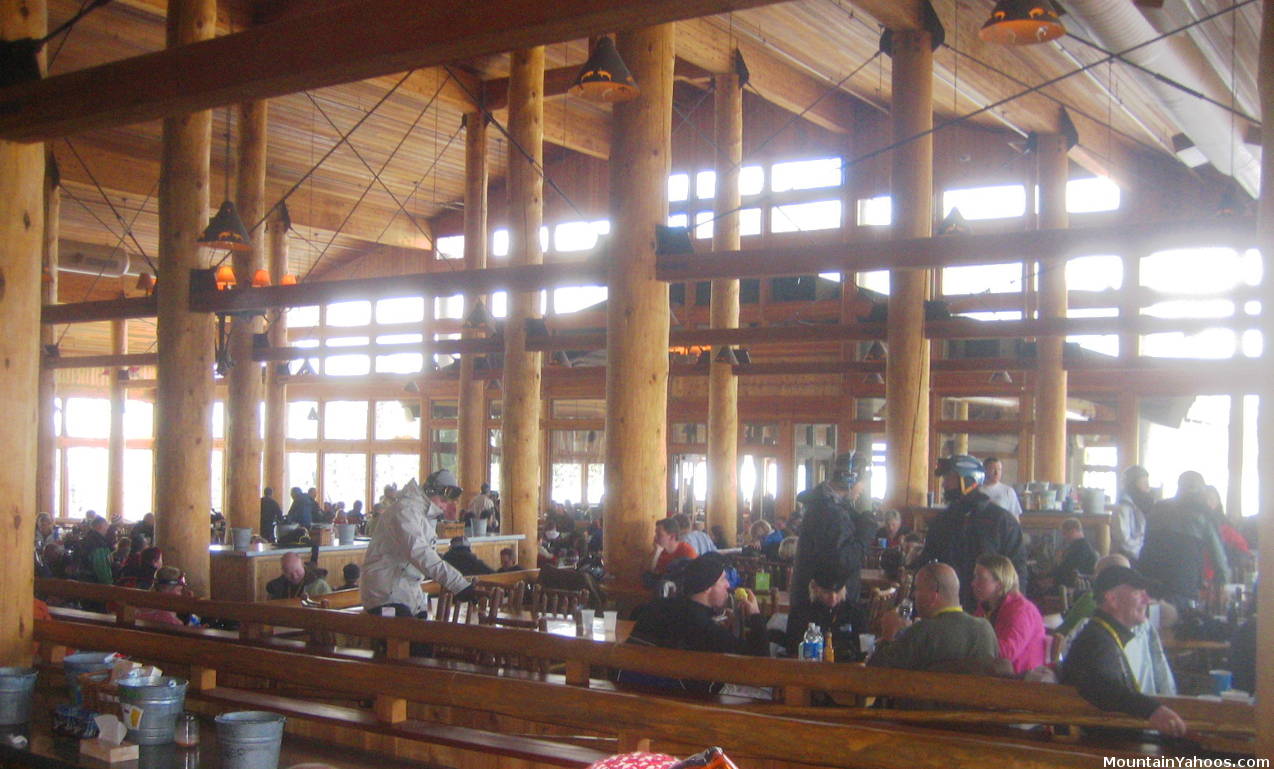 Lunch at Elk Lodge
Vail Night Life: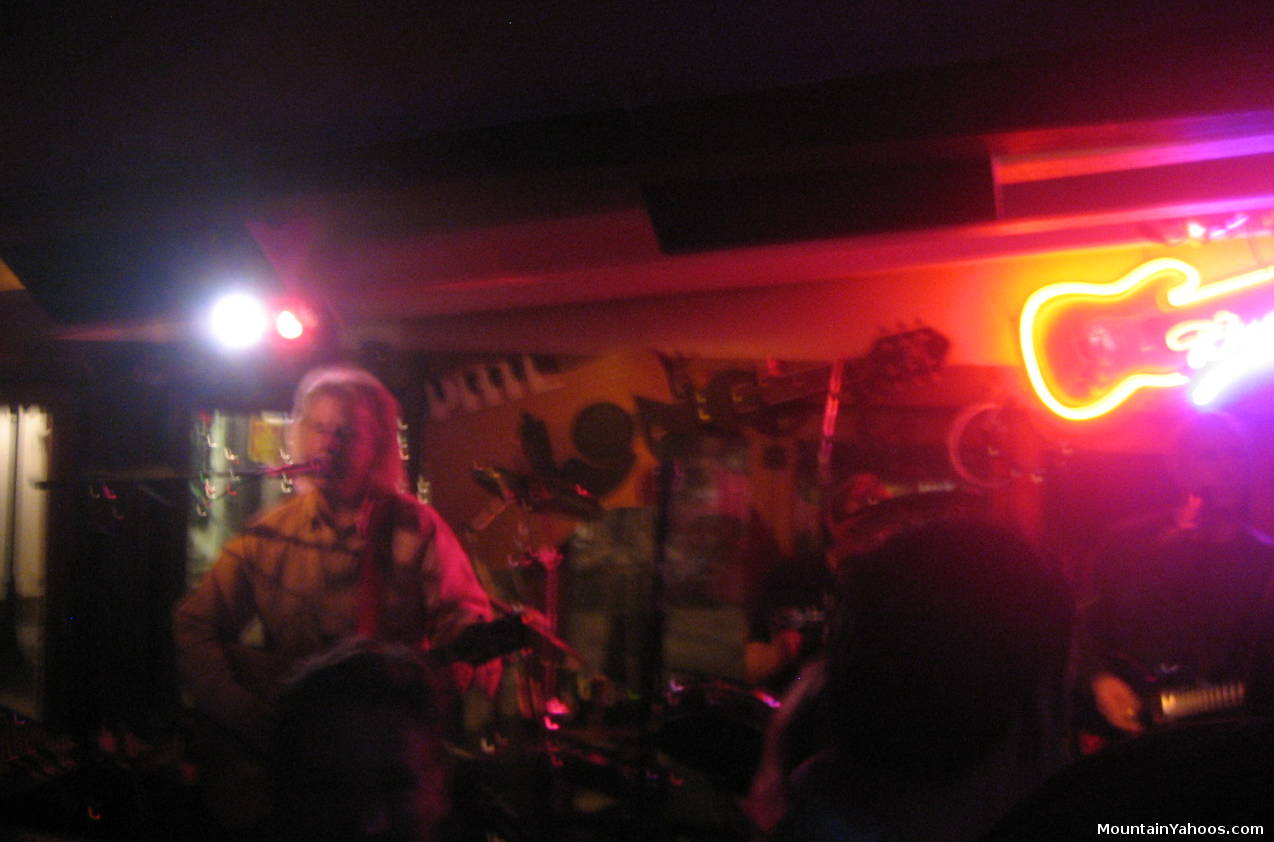 Vail Village: Live bands at the Red Lion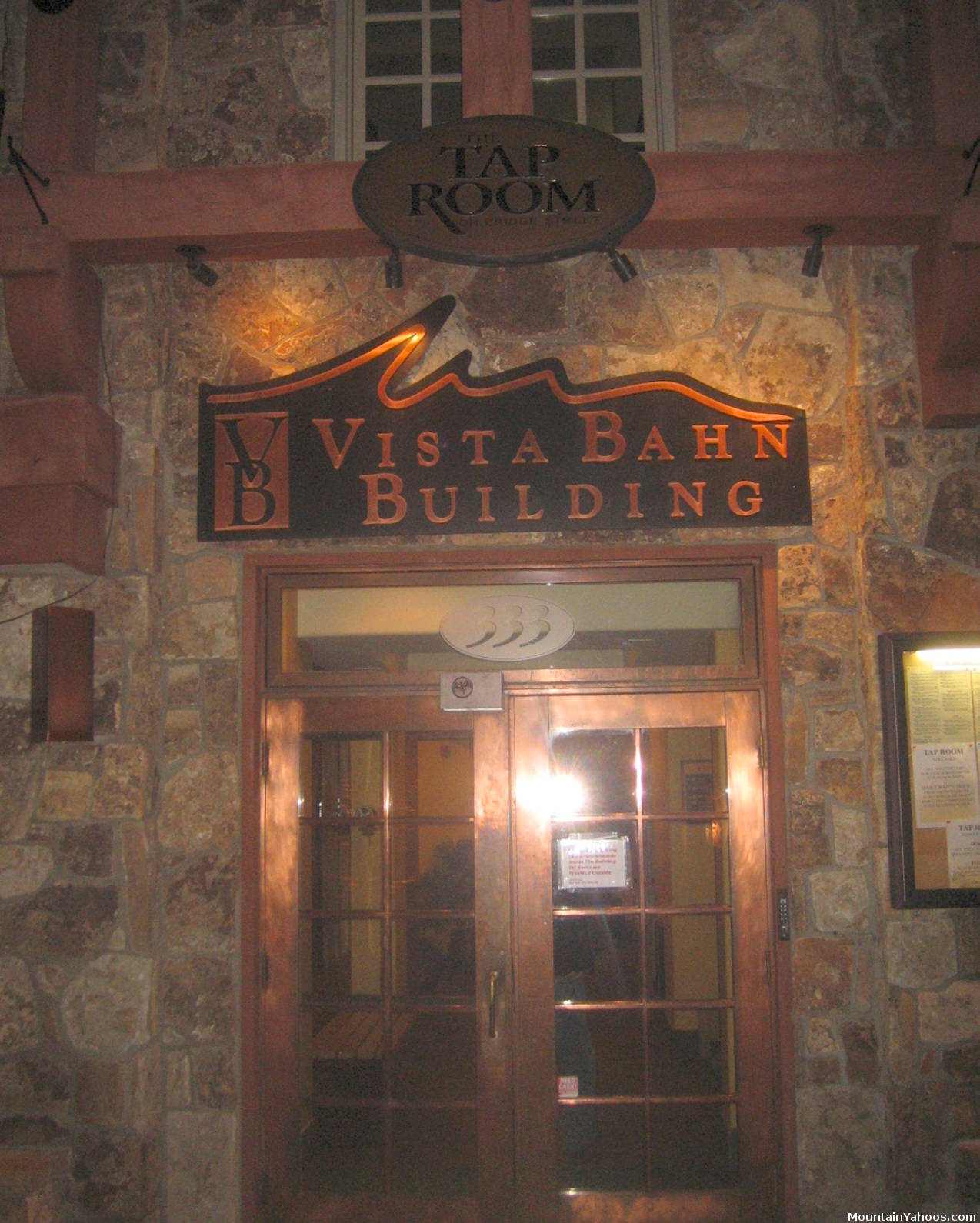 Vail Village: The Tap Room: enter the Vista Bahn Building and go upstairs
Vail Village:
The Red Lion: Live bands
Vendettas: Apres ski. Pizza served till 2:00am.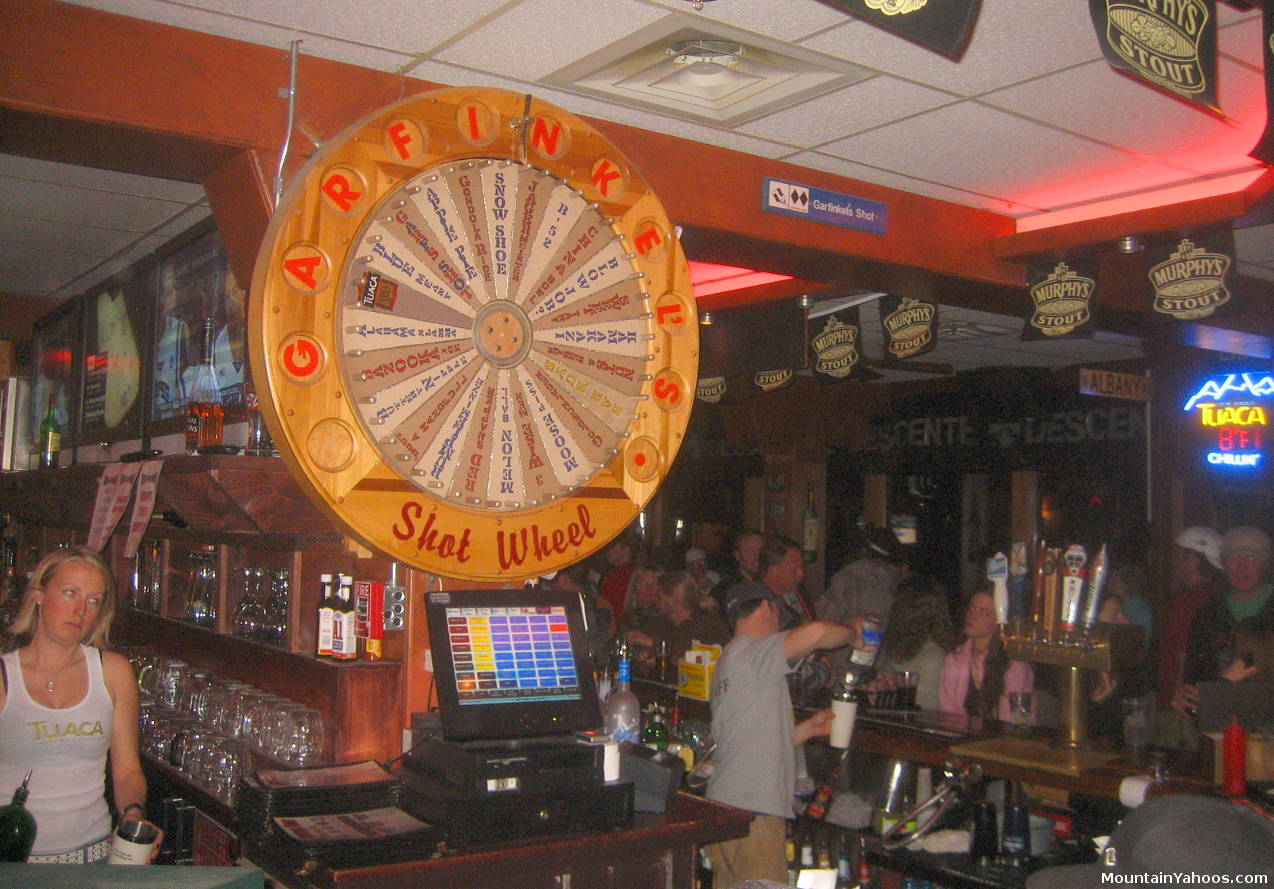 Lionshead Village: Beware the "Shot Wheel" at Garfinkel's.
Lionshead:
Vail Taxi:
Hot Mountain Taxi: 970-476-TAXI
High Mountain Taxi: 970-524-5555
Hummer of Vail: 970-977-0028