Keystone Apres Ski: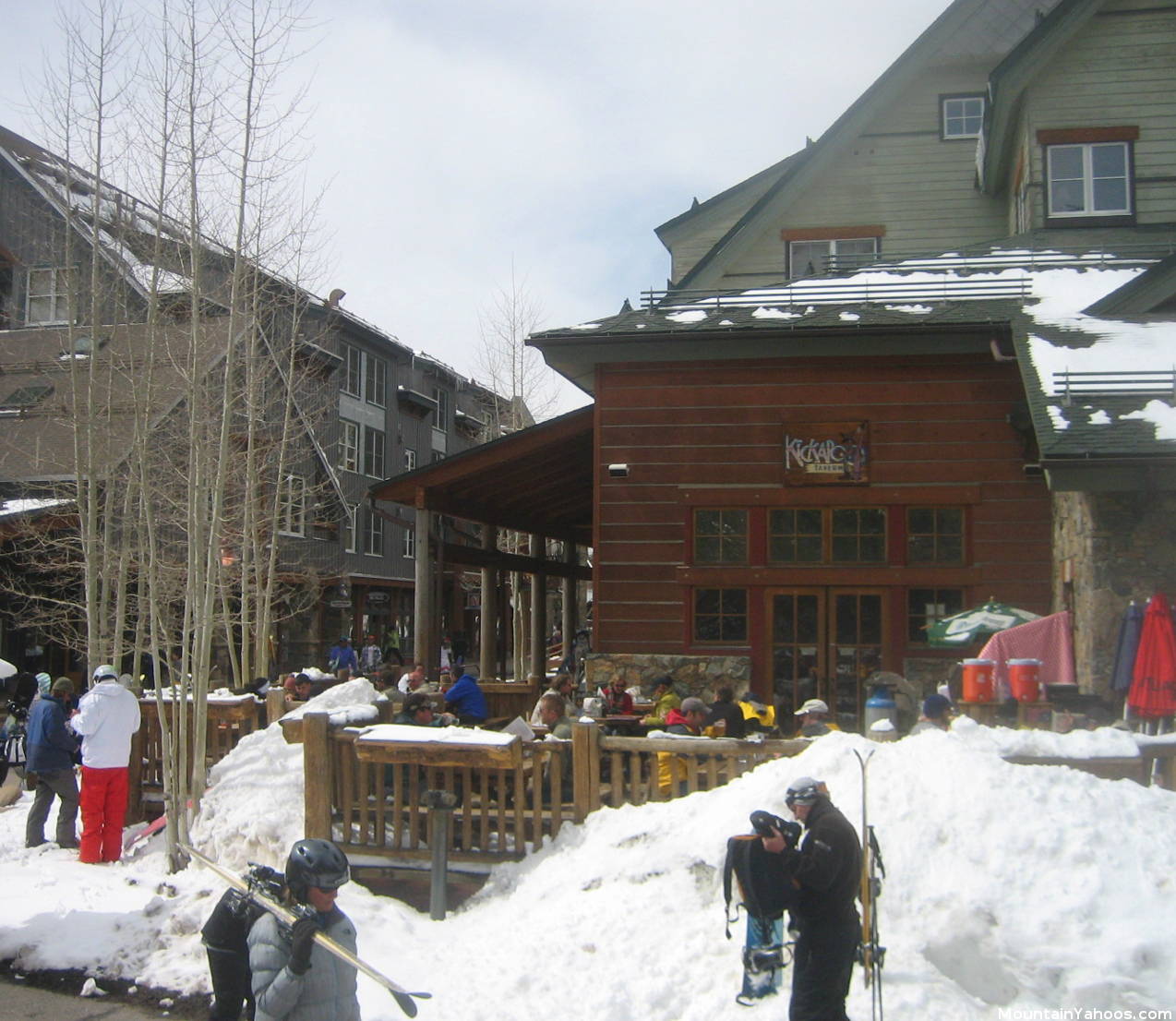 Kickapoo Tavern Apres ski bar and grill.
The Keystone's River Run ski village at the base of the mountain is the epicenter of apres ski activities.
Kickapoo Tavern
Wolfrock Brewing Co.
Parrot Eyes
Where To Eat: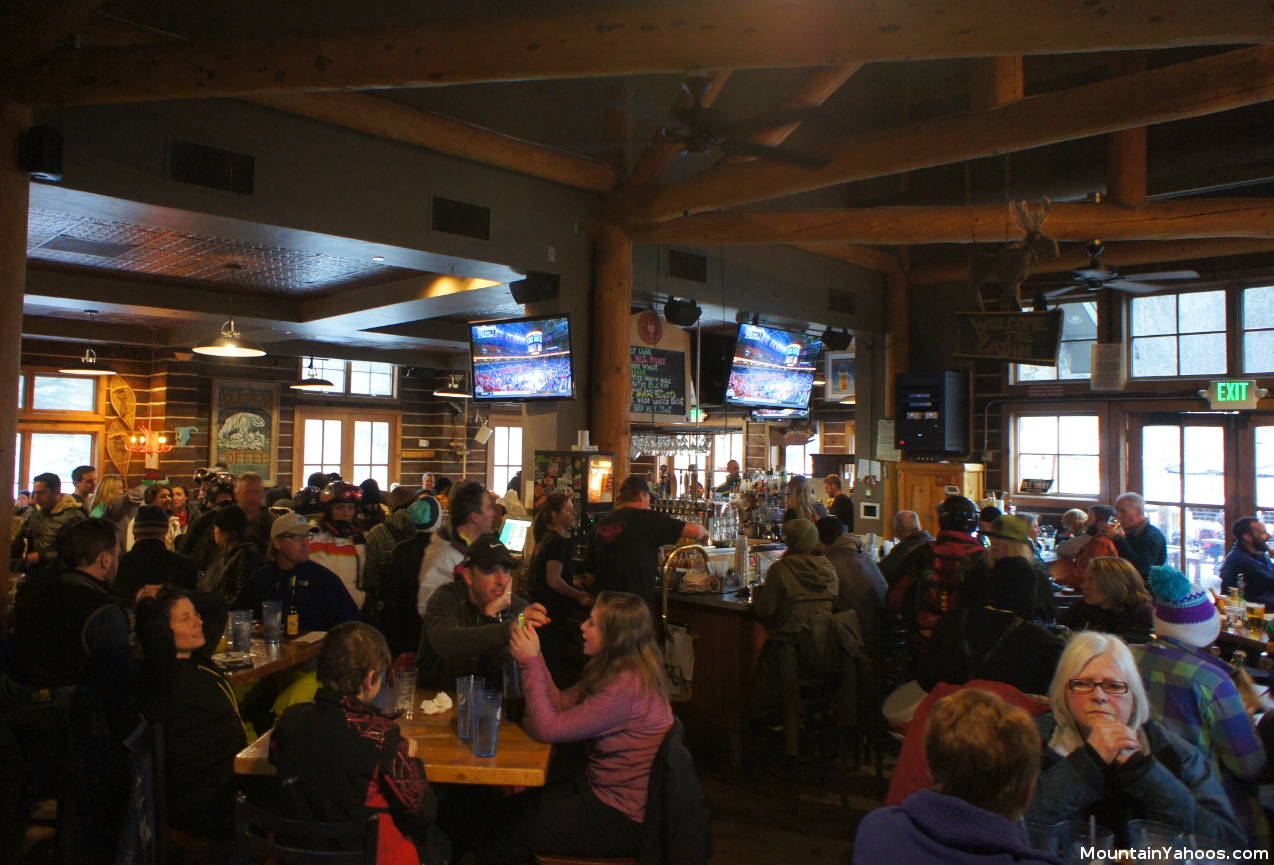 Inside Kickapoo Tavern
Keystone Resorts:

Big Horn Bistro and Bar:
970-496-4386
Alpenglow Stube: ride the gondola to the top of North Peak where you dine in a AAA four star Bavarian style restaurant. They also have a good Sunday brunch.
800-258-9553
Der Fondue Chessel: ride the gondola to the top of North Peak eat fondue in a cozy restaurant.
800-354-4386

River Run Restaurant Group:
Sleigh Ride Dinner: Lakeside Village
970-496-4386
Keystone Bars, Night Life and Activities: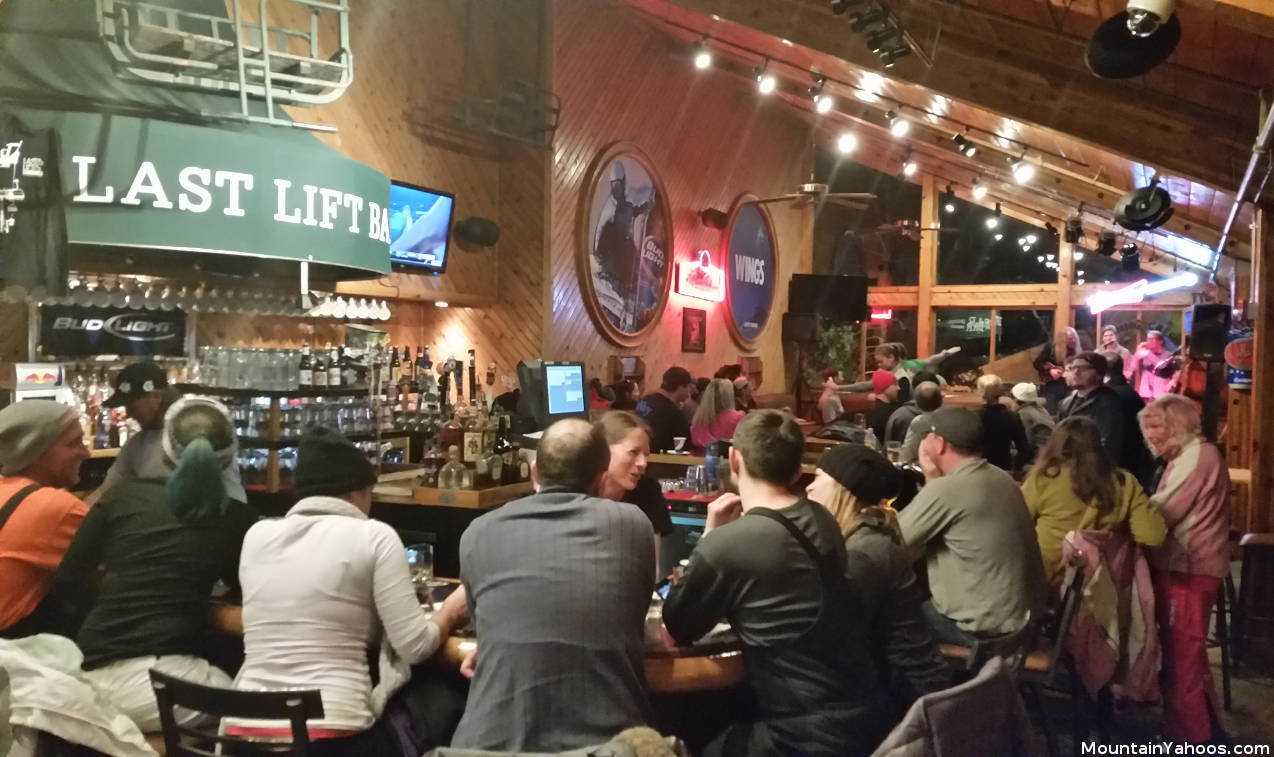 Last Lift Bar: action starts with apres ski and goes late into the night.
Located in the "Mountain House Base Area" (base of Peru Express lift).
Its mellow and the kind of place where you may have to bring your own crowd:
The Goat Soup and Whiskey (Hwy 6): Live Bands
Snake River Saloon (Hwy 6) - also a fine restaurant.
Haywood Cafe (sports bar on Hwy 6)
Dos Locos: locals crowd
Last Lift Bar: live bands
The nearby town of Frisco is also an option if you don't mind the short drive.
For more on Frisco, see the Frisco Colorado dining and nightlife guide.